What it was like to visit the real life "Halloweentown"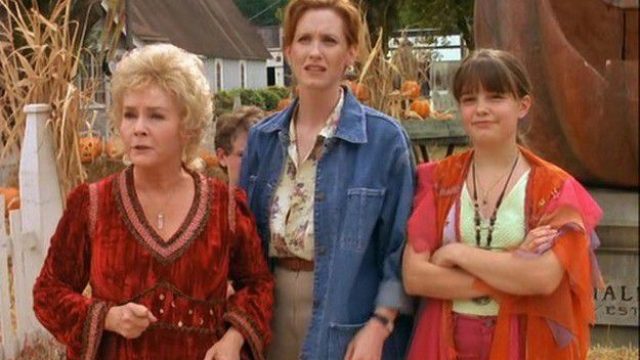 Growing up in the '90s, Halloween movie binges became a key part of my routine each fall courtesy of classic Disney Channel movies. When Halloweentown initially premiered in 1998, I fell in love with the idea of a place where the magic of October 31st lived all year long, rather than a single night.
Luckily for us, this mystical town is no longer something you can only see in the movies.
Each October, St. Helens, Oregon transforms back into the whimsical community that we all know better as Halloweentown. This place has become a social media sensation as many flock from near and far to take part in the month long Spirit of Halloweentown celebration. The magical festival features everything from face painting to costume contests. There's even a special pumpkin lighting ceremony where Kimberly J. Brown herself dusts off her witch's hat and makes her return as Marnie Piper.
When I heard about all of the festivities, I knew I had to take the trek and experience it firsthand.
Halloween also happens to be one of my favorite holidays, making this adventure one I couldn't pass up even if I tried. Last fall, I ventured to St. Helens during a family trip to Oregon. Just a short drive outside of Portland, I felt a huge amount of excitement since I was visiting only a couple weeks shy of Halloween.
https://www.instagram.com/p/8tdyj9zTja
When I arrived to the quaint and charming town of St. Helens, I automatically felt like I had been transported into the movie and was walking a mile in Marnie's shoes.
One of the first things to welcome you is the giant pumpkin sitting in plaza square that is easily recognizable from the Halloweentown films. Despite the rainy weather during my visit, people still lined up around the block to snag a shot of the iconic movie landmark. I mean, can you really come to Halloweentown and not do that? It's hard to miss since the pumpkin is the highlight of the plaza, and should definitely be on your photo bucket list if you're making your way out there.
The residents of St. Helens go all out with every detail in order to recreate the enchanted vibes of Halloweentown –right down to the bus stop where Marnie, Dylan, and Sophie arrive. With no shortage of pumpkins, skeletons, scarecrows, and other spooky décor lining every corner, it's hard to not get bewitched while you're visiting.
Although Halloweentown was released nearly two decades ago, the magic is far from disappearing thanks to all of the diehard fans and dedicated residents of this small Oregon town. While my visit didn't last more than a day, I wouldn't mind returning to St. Helens in the near future.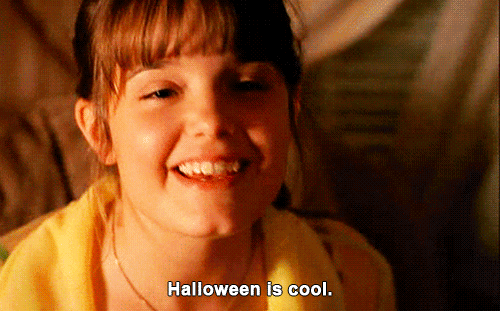 Having a chance to visit Halloweentown made me feel like I was a kid all over again as I took a literal walk down memory lane.
And heads up, this festival offers more amazing events than you can possibly fit into a single weekend — so a second trip is a must to get the full Halloweentown experience. Whether you're a longtime fan of this Halloween flick or just want a unique way to spend October, you won't regret taking this memorable trip before the month ends. Just don't forget your best Halloween costume — you're probably going to need it!