Is Witch Hazel Good or Bad for Your Skin? Here's What Dermatologists Say About This Controversial Ingredient
Sensitive skin types, read up.
There are few skincare products that are as widely recognizable as the Thayers Facial Toner. Open up a friend's bathroom cabinet, and there's a good chance you'll see that red cap and the image of an old man's profile staring back at you. However, although you may have seen the skincare product before, you may not know all there is to know about its star ingredient: witch hazel.
Witch hazel is a botanical extract made from the bark and leaves of the shrub plant Hamamelis virginiana. "It has been used for generations as a soothing ingredient in skin toners, cleansers, wipes, and other remedies," says Jennifer L. MacGregor, M.D., a board-certified dermatologist at Union Square Laser Dermatology. " However, just because something is natural doesn't mean it will work for your skin. Though thousands of people have given rave five-star reviews to the Thayers Facial Toner on Amazon, others have had negative experiences with anything containing witch hazel.
We talked to two top dermatologists to find out why there's this difference and learn more about the popular and infamous skincare ingredient. Keep reading for everything you need to know about witch hazel.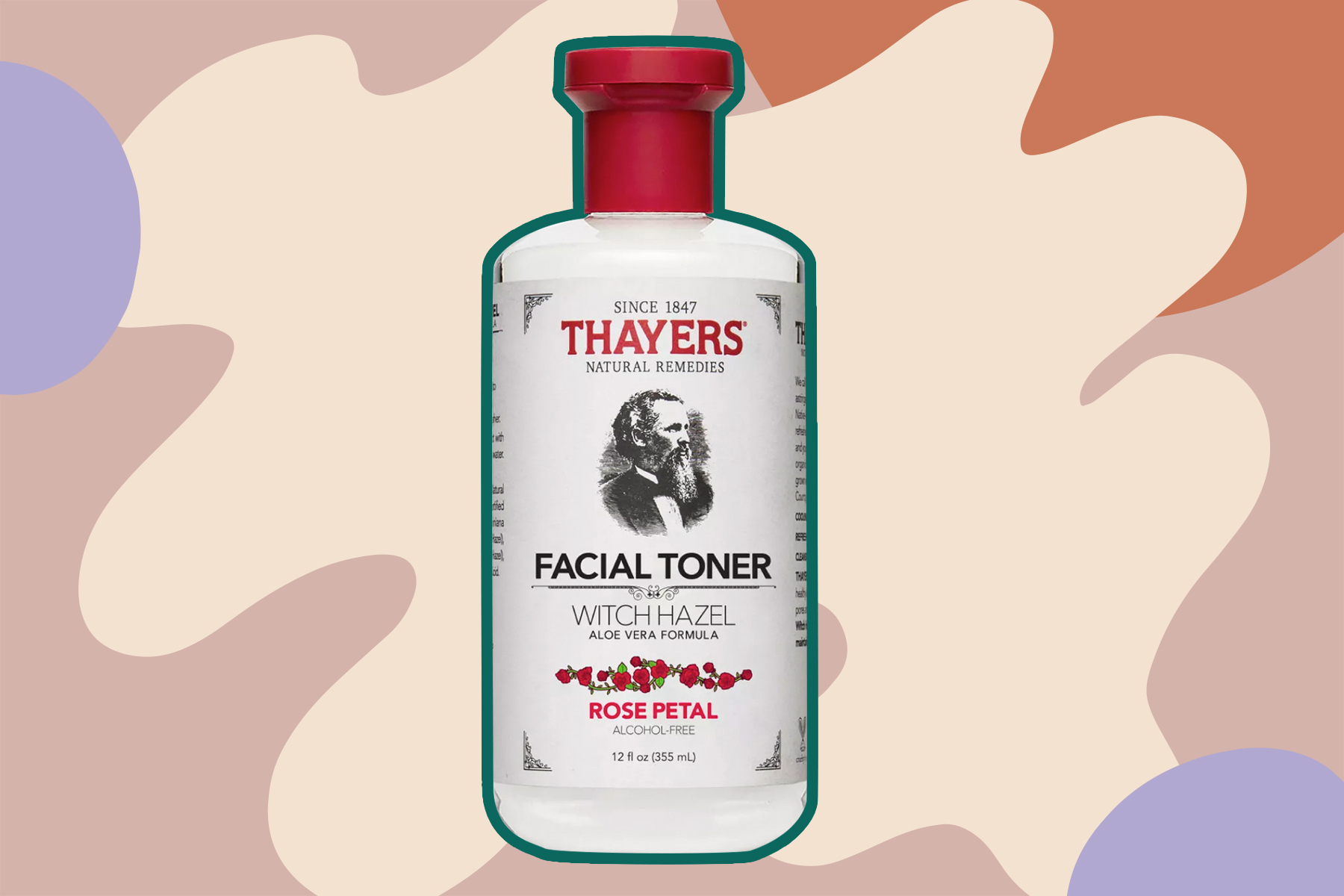 What is witch hazel used for?
Since witch hazel has antioxidant, astringent, and anti-inflammatory effects on the skin, it can serve many purposes. "It can be used as a toner to treat acne and oily skin," says Jennifer Chwalek, M.D., a board-certified dermatologist at Union Square Laser Dermatology. "It can also be used to treat bug bites, diaper rash, hemorrhoids, poison ivy, and poison oak."
She adds that there is also some evidence that witch hazel may be helpful in calming itchiness and improving redness and scaling in patients with eczema. Additionally, a 2011 study also showed witch hazel's potential to reduce redness and inflammation on skin after UV radiation.
Is witch hazel safe for skin?
A 2015 study in the journal Clinical, Cosmetic Investigative Dermatology examined a topical gel containing witch hazel and found it was safe and effective for treating sensitive or irritated facial skin—finding the formulation "non-stinging, non-irritating, and non-comedogenic." However, the ingredient should still be approached with caution.
Dr. Chwalek says that witch hazel can be safe for skin in limited amounts, but since it's sometimes distilled with alcohol, she says it can be overly drying if used too much. So, when shopping for a witch hazel product, be sure to check the label for problematic drying ingredients, like denatured alcohol.
Can witch hazel help with acne?
Witch hazel, in the right form, is best for reducing inflammation and redness, so it can be used within skincare products to help minimize inflamed acne or breakouts. However, don't mistake the ingredient for an acne treatment, since it won't address the cause of your breakouts. "[Witch hazel] might soothe acneic skin, reduce inflammation, and accelerate clearing, but it is unlikely to treat your acne," confirms Dr. MacGregor.
What are the negative side effects of witch hazel?
Though witch hazel may improve oily skin initially, Dr. Chwalek cautions that the ingredient could damage the barrier function of skin over time if used in excess. Also, she explains that one of the antioxidant components of witch hazel includes naturally occurring polyphenols, or tannins, which can over-dry the skin. "While the tannins can function to neutralize free radical damage and protect our skin from environmental stressors, they can also be drying and potentially sensitizing—meaning that you can develop a contact allergic reaction to them," she adds.
So witch hazel is best used in moderation—and shouldn't be something that you incorporate into every part of your skincare routine.
What skin type does witch hazel work best for?
Dr. Chwalek says witch hazel can be used on sensitive skin in the same way it can work for acne-prone and oily skin; the specific product and formulation including that ingredient is what matters most. If you have extra sensitive skin, though, make sure to check the ingredients list on your product, since it could include denatured alcohol, which can be drying and irritating.
What does witch hazel work well with?
Since witch hazel can have a drying effect, Dr. Chwalek favors products that include moisturizing humectants, like glycerin, and other gentle ingredients, like rose extract and niacinamide, that can calm skin irritation and offset any irritation or dryness.
"The particular formulation is important because—depending on its alcohol, tannin, or eugenol component—it may strip the skin of moisture and cause irritation," she adds.
Luckily, Dr. Chwalek and Dr. MacGregor shared a few of their favorite skin-healthy products with witch hazel in them. See below to shop some of these dermatologist-approved witch hazel products.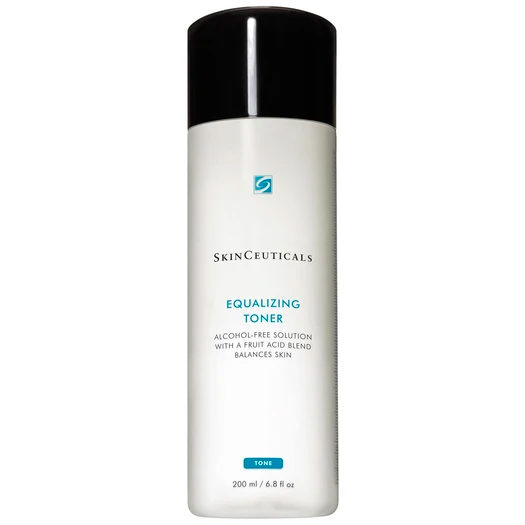 Skinceuticals Equalizing Toner
$34
Shop it
Dermstore
Dr. Chwalek recommends this multitasking Skinceuticals Equalizing Toner, which contains a combination of botanicals including witch hazel and a blend of alpha hydroxy acids (AHAs) that help to gently exfoliate the skin. "It is gentle enough [that] it can be used by people with sensitive skin, and this combination can help to clear acne, unclog pores, and improve overall pigmentation," she adds.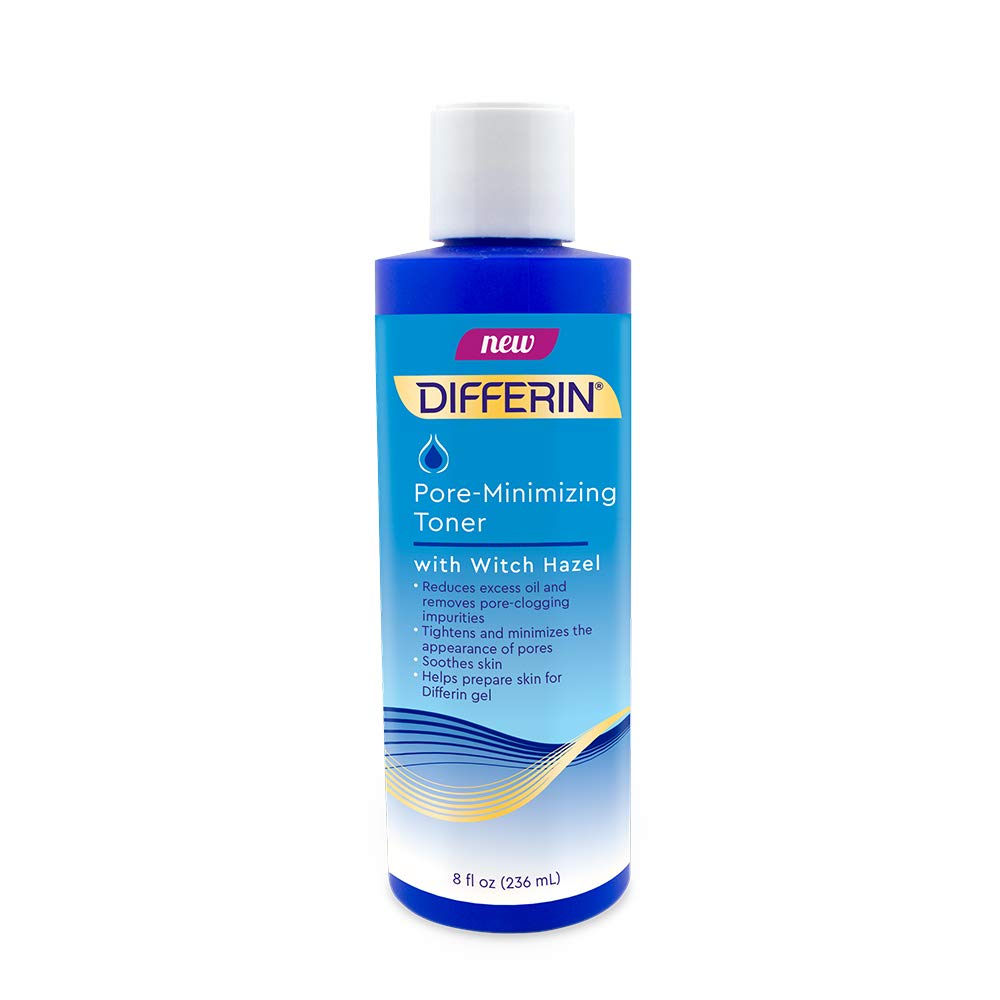 Differin Pore Minimizing Toner with Witch Hazel
$8.49
Shop it
Amazon
Dr. Chwalek recommends this toner since it minimizes the appearance of pores without stripping the skin of its natural moisture. The Differin Pore Minimizing Toner contains soothing ingredients such as chamomile, vitamin B, rosehip, and aloe and is formulated to suit all skin types.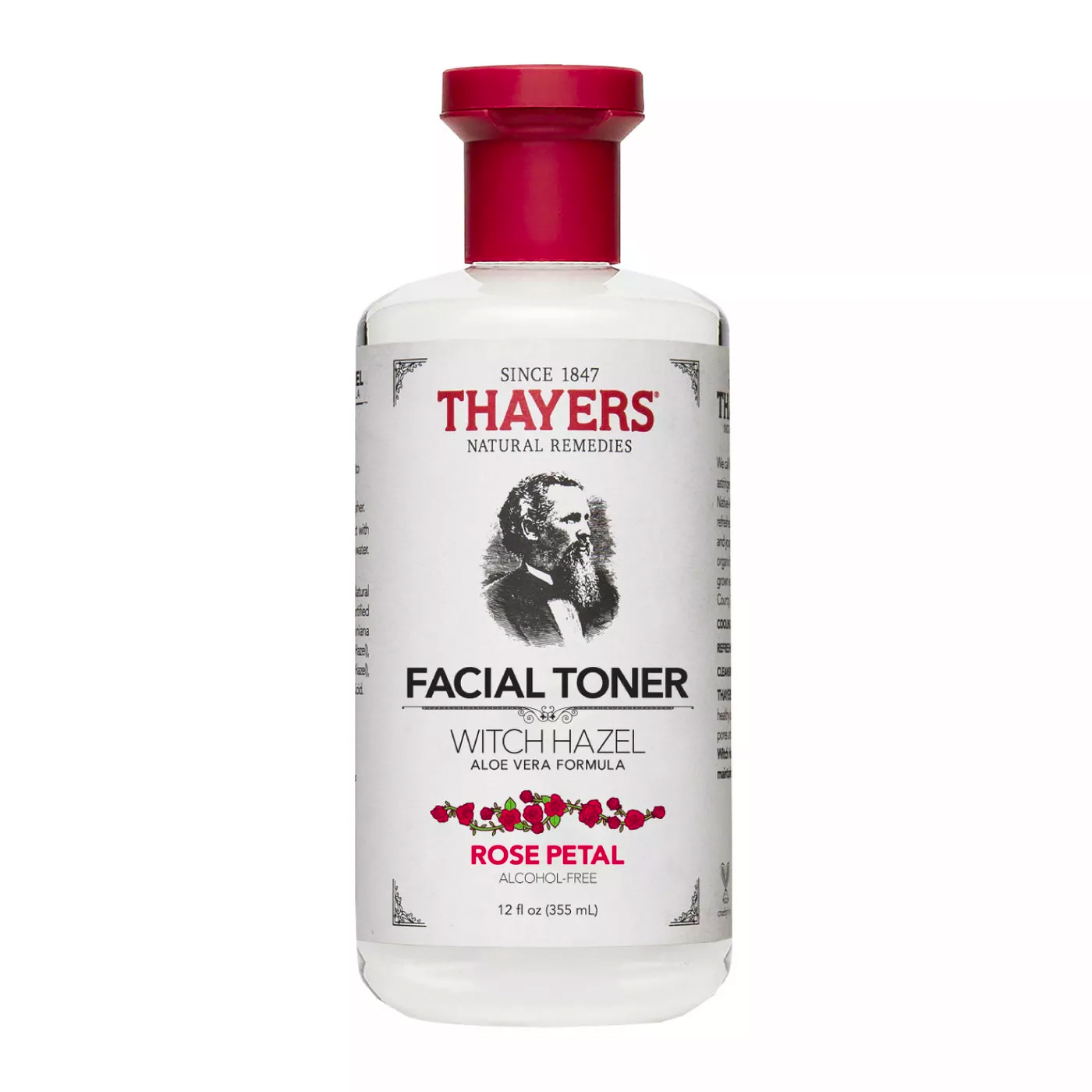 Thayers Rose Petal Facial Toner with Witch Hazel and Aloe
$10.95
Shop it
Amazon
Of course, the classic needs a place on the list. Dr. Chwalek says, "This is one of the better witch hazel products since it's alcohol-free and contains rose water and glycerin, which can augment the soothing effects of witch hazel."
T.N. Dickinson's Witch Hazel Cleansing Cloths
$6.99
Shop it
Amazon
Dr. MacGregor says that, in her opinion, wipes are the most useful witch hazel product, and she recommends this T.N. Dickinson's pack. The Amazon "Top Choice" wipes are formulated with 100% all-natural witch hazel astringent and balanced with aloe leaf juice for a soothing effect.
Thayers Original Witch Hazel Astringent Pads with Aloe Vera Formula
$7.99
Shop it
Amazon
A remix of its original hero product, the Thayers Skin Irritation Relief Pads with witch hazel work double time. Dr. MacGregor recommends these medicated pads, which offer the skin-clearing benefits of witch hazel while also working to relieve irritated skin with ingredients like camphor, eucalyptol, and aloe.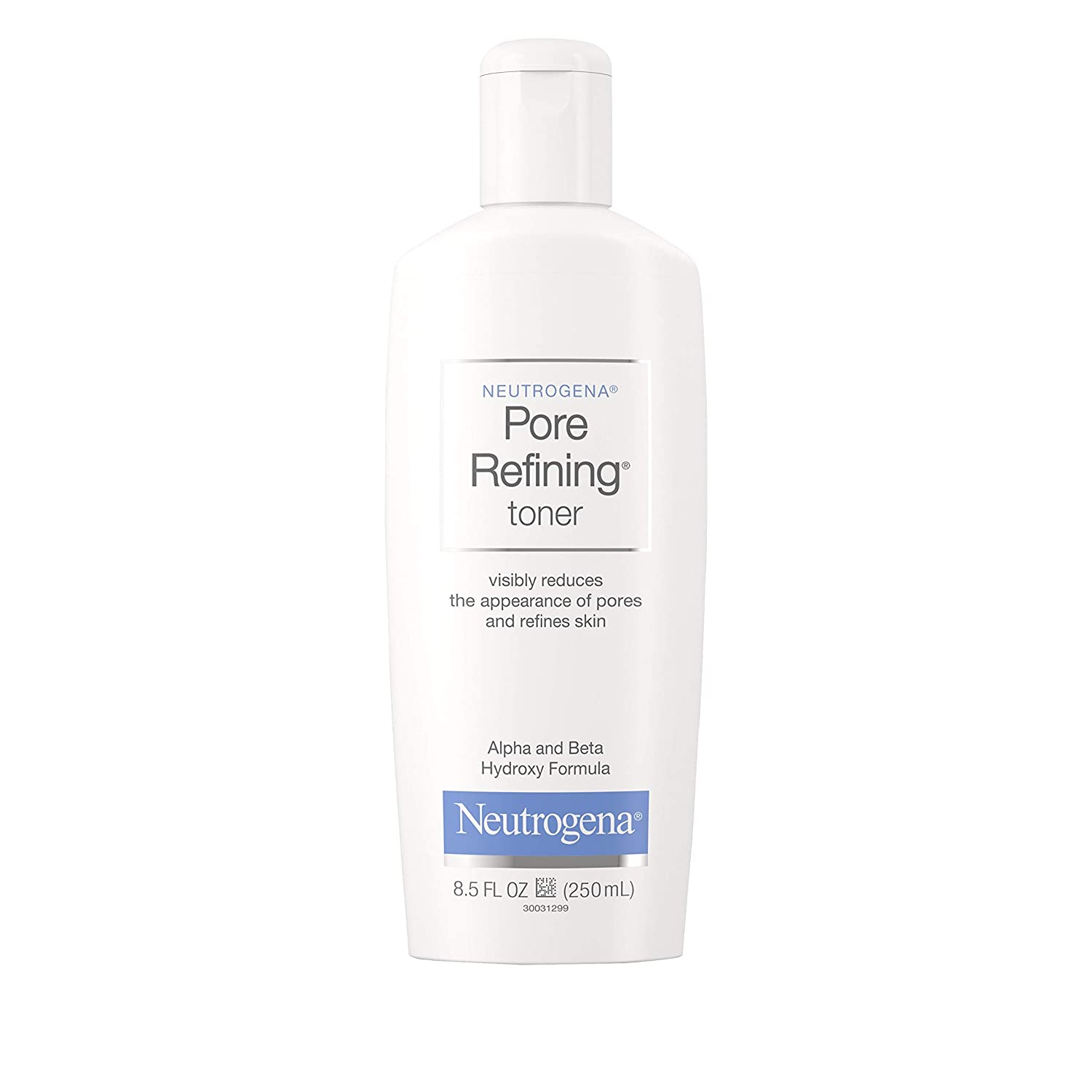 Neutrogena Pore Refining Toner with Witch Hazel
$10.51
Shop it
Amazon
This witch-hazel-containing toner is mixed with chemical exfoliants, like alpha and beta hydroxy acids (BHAs), for a deep clean effect. The toner also contains aloe to calm the skin and prevent irritation.