Is Kanye trying to make things right with Taylor Swift?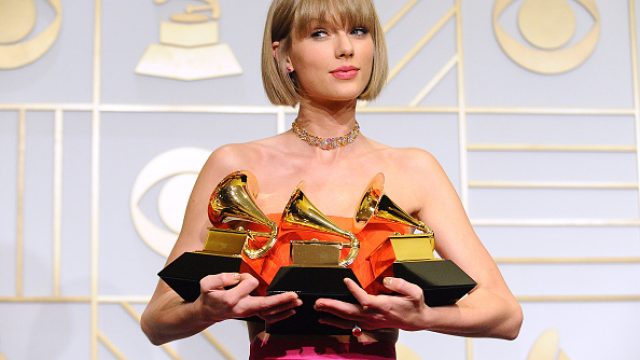 Look. We're not really sure what's up with Kanye West — in the span of weeks, the incredibly ambitious and prolific (as of late) rapper, producer, designer, and tweeter has shared his high fashion aspirations, his personal debt status (supposedly, $53 million and counting), his love of Adidas, and his seventh solo album, The Life of Pablo. (Forever only on Tidal.) But the weirdest part of his recent actions is the revival of his beef with Taylor Swift.
For those of you who've been disengaged from American pop culture for the last six or so years, here's a brief version of what's happened between the two.
During the 2009 MTV Video Music Awards, an inebriated West interrupted Swift during her awards speech for Best Female Video. The two publicly made up, and over the years, have even become friendly:
An image of Taylor Swift wearing West's Yeezy sneakers.
However, everything changed when West debuted his song "Famous," off of The Life of Pablo, during his Yeezy Season 3 fashion show at NYC's Madison Square Garden.
While West's certainly no stranger to off-putting comments, "Famous" includes a particular lyric that swiftly revived animosity between the two pop icons: