Why Are Celebrities "Freezing" Their Social Media Accounts Today?
Here's what the Stop Hate For Profit campaign is all about—and why it's getting backlash.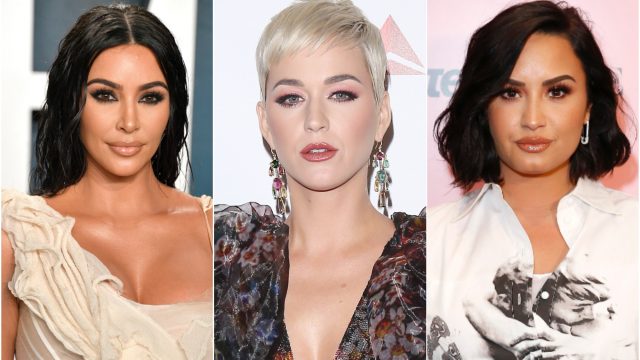 What do Mark Ruffalo, Kim Kardashian West, and Katy Perry have in common? They're all "freezing" their Instagram accounts on Wednesday. These celebs, among a handful more, including Demi Lovato, Leonardo DiCaprio, Naomi Campbell, and Jennifer Lawrence, are participating in a vow of Instagram silence for 24 hours as a protest against the misinformation and hate speech allowed on Instagram and Facebook, its parent company. It's the Stop Hate for Profit campaign, and it's already divisive.
"I can't sit by and stay silent while these platforms continue to allow the spreading of hate, propaganda and misinformation – created by groups to sow division and split America apart – only to take steps after people are killed," Kardashian wrote with her post, announcing her participation in the Stop Hate For Profit campaign.
"Misinformation shared on social media has a serious impact on our elections and undermines our democracy," she continued, encouraging people to join her and head to the link in her bio (stophateforprofit.org) "for more info on how to preserve truth."
If you're wondering how a 24-hour celebrity Instagram freeze will get major social media companies to take action against hate, you're not alone. The move has already been receiving criticism on Twitter for it's seemingly low-stakes approach with many responding to news of the one-day-long boycott with sarcastic comments like, "Wow, so brave" and "That'll teach 'em."
However, the Instagram freeze is part of Stop Hate For Profit's longer-term initiative make social media prioritize people over profit. Learn more about the movement below.
What is Stop Hate For Profit?
Stop Hate for Profit is an ongoing campaign to hold social media companies accountable for hate on their platforms. It's made up of a coalition of civil rights organizations, including the Anti-Defamation League and the NAACP, and it first made news in July with its Facebook ad boycott. As The New York Times reports, the campaign persuaded more than 1,000 of Facebook's advertisers, including Ben & Jerry's and Puma, to pause their spending on ads on the platform.
The Instagram freeze today, Wednesday, September 16th, is part of the campaign's "Week of Action," which is intended to end on the 18th with messages calling "to urge people to vote and demand that Facebook stop undermining our democracy," the website reads.
Jim Steyer, the chief executive of Common Sense Media, a nonprofit group that is part of the campaign, told the Times that the freeze "is designed to keep up the pressure," and said that, in reference to Facebook and Instagram, "they are by far the worst platforms in terms of amplifying hate speech, amplifying racist messages and undermining democracy."
With the presidential election less than two months away, the campaign is using this moment to highlight the role Facebook plays in the political landscape. "Facebook's unchecked and vague "changes" are falling dangerously short of what is necessary to protect our democracy," the website reads.
The campaign is also a response to Facebook's role in the Kenosha shooting, which came after a militia group issued a "call to arms" on the platform—and Facebook choose not to take action.
Learn more about the Stop Hate For Profit campaign and what steps you can take in support of the initiative here.