Squalane is the hydrating ingredient you need to quench your dry skin
In the eternal quest to quench dry skin, there are a few stand-out skincare ingredients you can enlist in your routine for optimal hydrating, plumping, and smoothing effects. There's hyaluronic acid, which is a molecule that holds up to 1000 times its weight in water. There are ceramides, which are lipids that help the skin retain moisture, and there's glycerin, which is an emollient base for skincare products that attracts moisture to the surface of the skin. There's also squalane, a perhaps lesser-known skincare ingredient, but one that is becoming more and more ubiquitous thanks to its supreme skin-hydrating properties.
According to David Lortscher, M.D., a board-certified dermatologist and CEO of Curology, squalane "locks moisture into your skin and penetrates deeply, hydrating skin, and helping to prevent signs of aging." You've never heard of it? Or maybe you've heard of it, but you have no idea what it is or how it works? That's okay, we've got your back. Keep reading to find out everything you need to know about squalane, from how it's sourced to its skin benefits, and beyond, according to two expert dermatologists.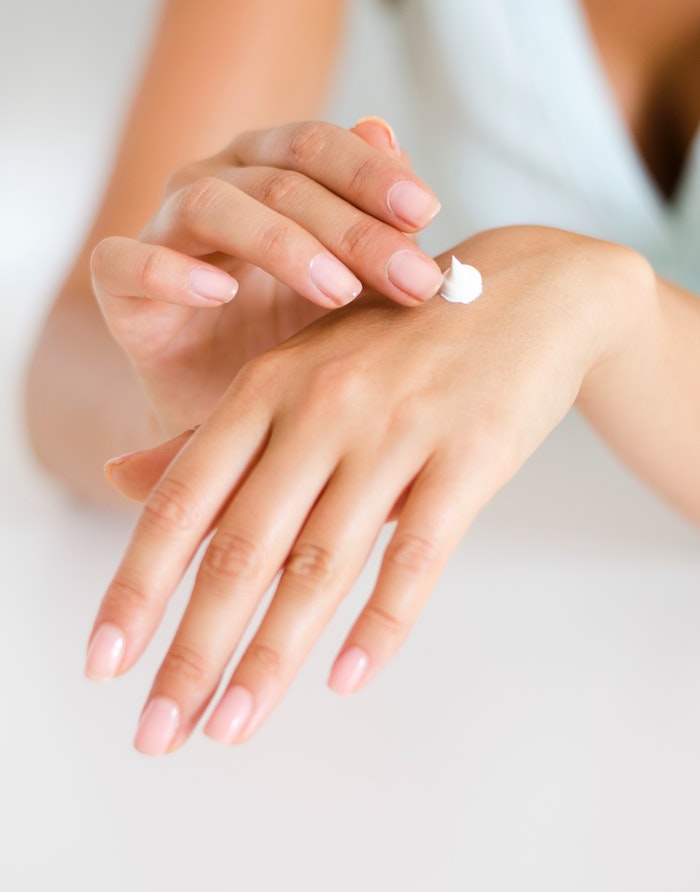 Let's start with the basics. According to Morgan Rabach, M.D., a board-certified dermatologist and co-founder of LM Medical NYC, squalane is a version of a molecule called squalene, which is naturally occurring in our bodies. We must start with squalene in order to fully understand squalane.
"Squalene is a naturally occurring chemical which occurs in small quantities in the skin and blood," explains Dr. Rabach. "Squalene is made by our sebaceous glands to help hydrate the skin, and also has some antioxidant properties."
After our '30s, Dr. Rabach says that the amount of natural squalene in our skin decreases, which is one of the reasons our skin becomes drier as we age. So, why aren't skincare products made with squalene and not its derivative, squalane? It all goes back to its molecular structure.
"At the molecular level, the main difference between the two is how many hydrogens are on the molecule," Dr. Rabach explains. "Squalene is not stable enough to use in skincare products that need to have a stable shelf life." That's where we turn to its stable derivative, squalane, because it offers the same skincare benefits with better stability and thus a longer shelf-life.
If you're familiar with squalane already, you might be familiar with its unfortunate and unethical history. Traditionally, squalane was harvested from sharks, more specifically, shark livers. Before you put down that bottle of squalane-infused oil or moisturizer, know that it's no longer sourced that way. "Squalene was first discovered in 1906 in shark liver oil by a Japanese researcher," Dr. Lortscher explains. "Despite being the richest natural source of squalene, interest in finding natural sources of squalene arose due to concerns of pathogens that could lead to infection, as well as the ethical ramifications. Today's squalane is typically derived from amaranth seed, wheat germ, or olives." 
"Fishing for sharks to obtain this substance has stopped," Dr. Rabach continues. "Squalane can be derived from plant sources including olive, wheat germ, amaranth seed, and rice bran. For cosmetic use, this compound is largely synthesized by yeast cells that are bred to engineer the compound."
Now that we know today's plant-based squalane is more ethical than the shark squalane of yesteryear, it's important to know a few other things. Namely, the benefits of squalane extend beyond simple hydration, although that's its main benefit, since it "penetrates deeply" to "lock moisture" into the skin. According to Dr. Lortscher, squalane is also an excellent emollient, meaning it softens and smoothes the texture of skin that may be rough and uneven due to dryness. It's a natural antioxidant that, according to Dr. Lortscher, may fight aging by protecting the skin from UV rays and free radicals that damage the skin's natural collagen. As if that weren't reason enough to incorporate squalane into your skincare routine, he also says that it even helps the skin absorb other ingredients more thoroughly.
The best part is that both dermatologists say squalane is an ingredient safe for all skin types, even sensitive skin, although it's most beneficial for dry and aging skin types, due to its hydrating properties. "Squalane is safe for everyday use," explains Dr. Lortscher. "While there are no dangers of using too much, squalene (where squalane is derived from) occurs naturally in your skin, so a few drops can suffice." On that note, you can find squalane in the Curology Rich Moisturizer, which also contains five other hydrating ingredients: hyaluronic acid, glycerin, aloe, shea butter, and allantoin. "Together, these ingredients help to smooth tiny cracks, add moisture, and keep that moisture locked in," Dr. Lorstcher says.
Keep scrolling to see 8-star skincare products formulated with squalane.
1Biossance 100% Squalane Oil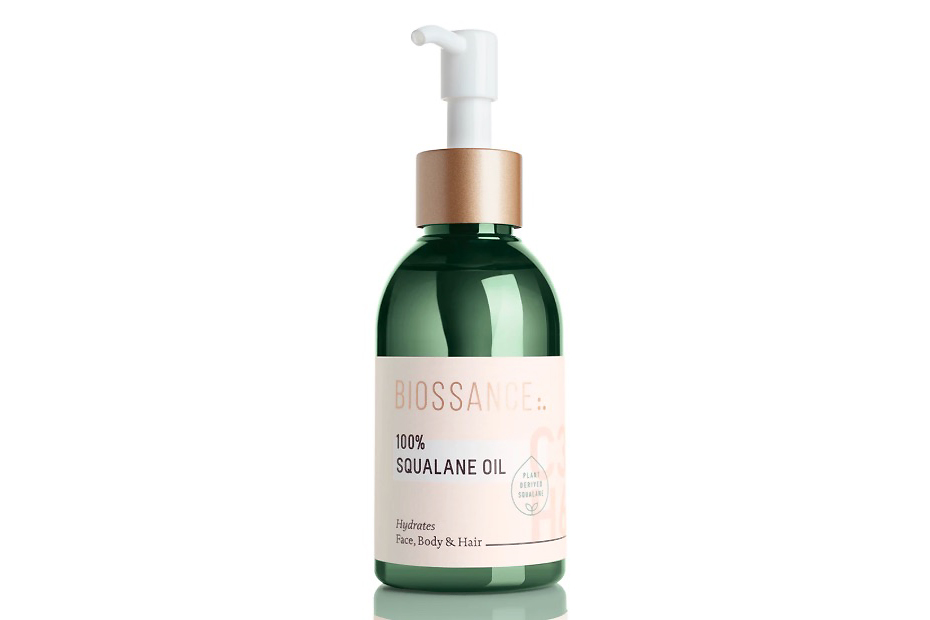 Biossance is a leading squalane brand. In fact, the whole company is built around it. You'll find squalane in every product, including this one, which is 100% pure squalane oil for hydrating skin from head to toe.
2e.l.f. All The Feels Facial Oil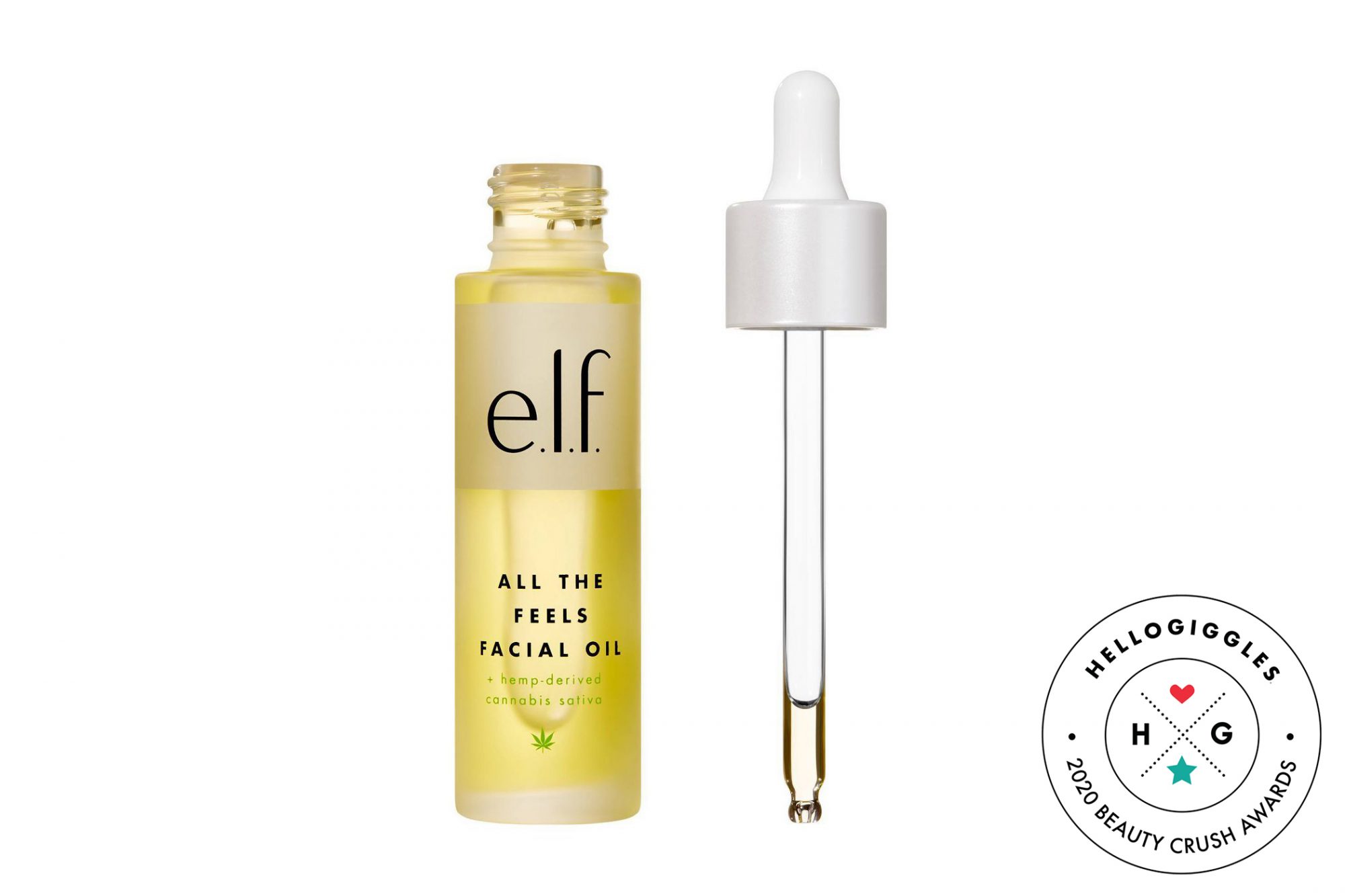 Squalane, hemp seed oil, and rosehip seed oil make this lightweight facial oil the perfect last step in your skincare routine, and we love it so much that we gave it a Beauty Crush Award! Simply apply a few drops onto your skin after your moisturizer, then pat it in to encourage absorption and help lock in your skincare.
3Indie Lee Squalane Facial Cream
$70
Shop it
Available at Neiman Marcus
Non-toxic skincare brand Indie Lee uses squalane as the hydrating base for this skin-soothing facial cream. Apply it before going to bed at night, and double up with an extra dose in the morning if your skin is super dry.
4Origins Clear Improvement Pore Clearing Moisturizer with Salicylic Acid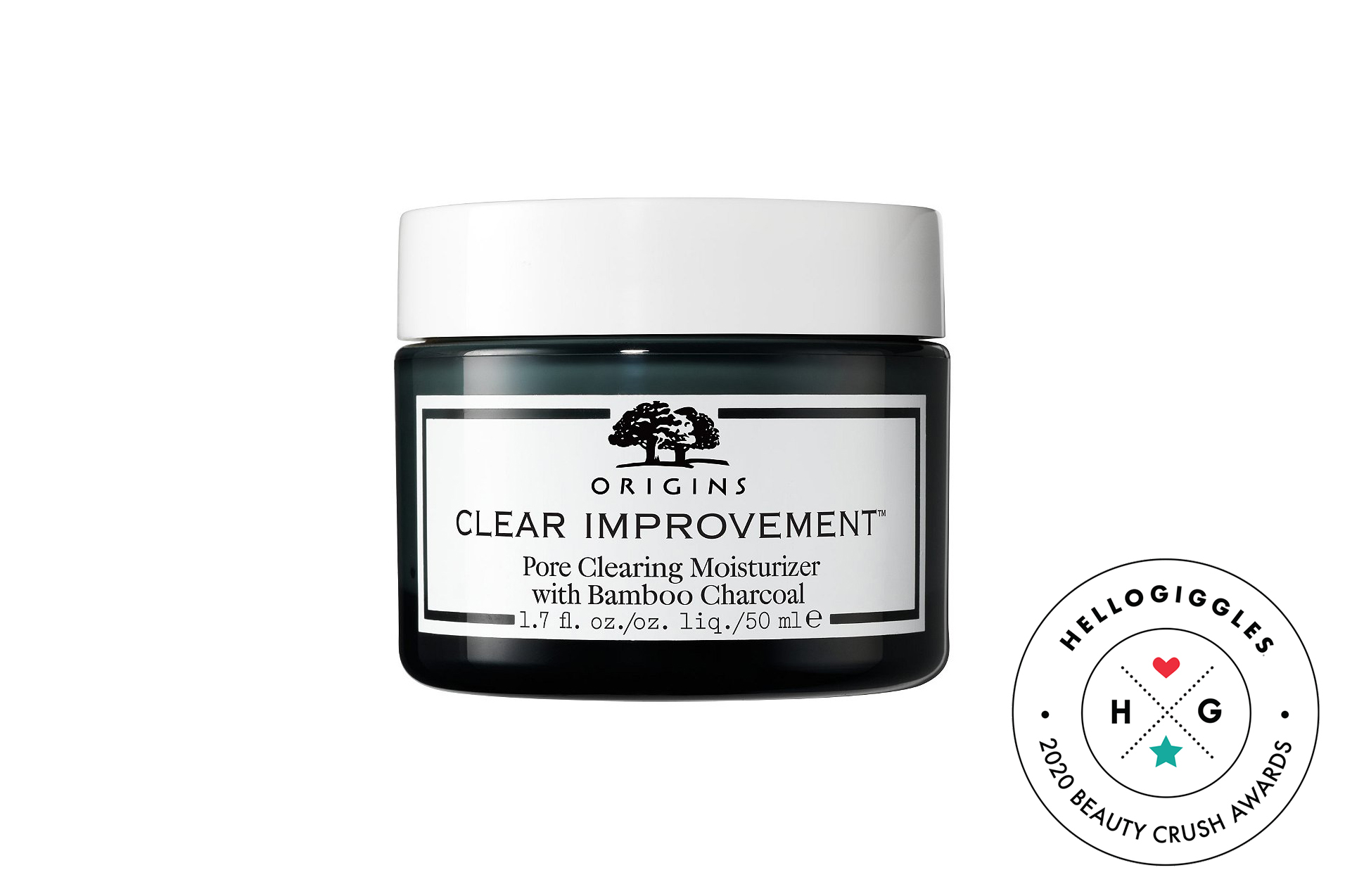 For those with more acne-prone skin, this is the squalane-based moisturizer you want. We know it can be tricky to find a moisturizer that actively works to clear skin without drying it out, but this one strikes the perfect balance, which is why it is a Beauty Crush Awards winner. It uses charcoal to absorb excess oil and debris from the skin, and salicylic acid to tackle surface and pore-deep bacteria, all while delivering all-day hydration thanks to the glycerin and squalane-packed formula.
5The Ordinary 100% Plant-Derived Squalane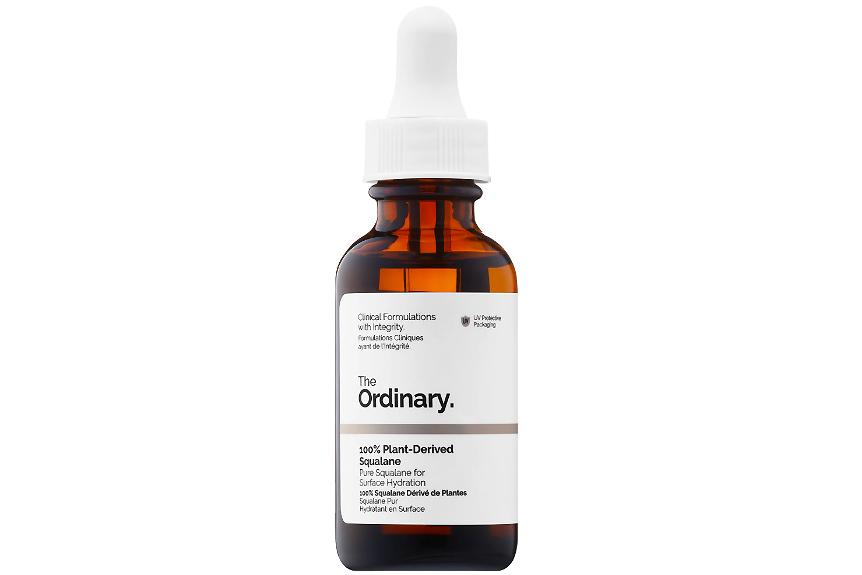 Budget-friendly skincare brand The Ordinary is also in on the squalane action, with this 100% plant-derived squalane. Add a few drops to your face and body, ideally after using your water-based products.
6Biossance Squalane + Rose Vegan Lip Balm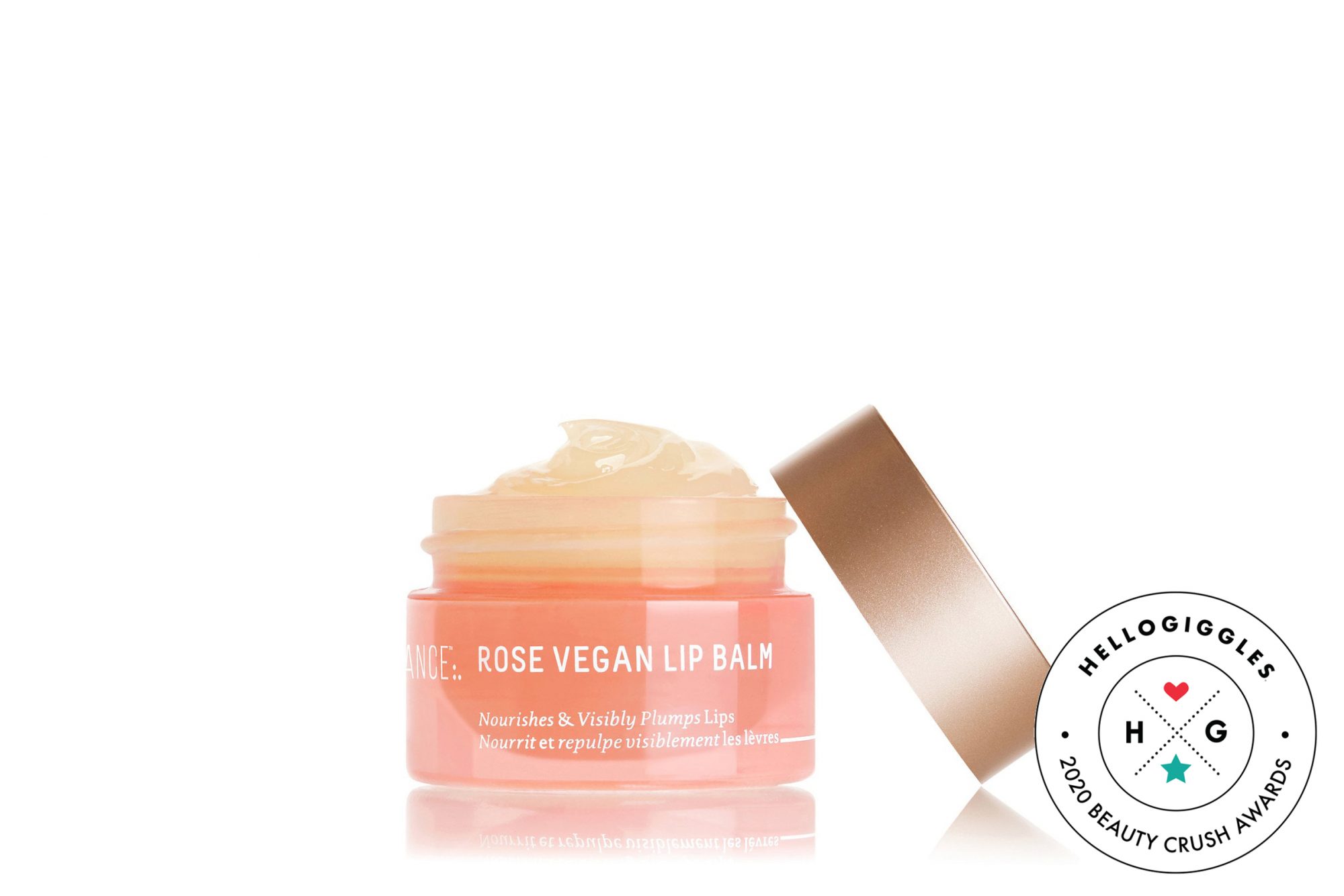 A recent poll showed that 3 percent of the US population say they are vegan, which may not seem like a lot, but that amounts to nearly 10 million people (or nearly the entire population of the state of Michigan). For those 10 million, it may be important to pick a vegan lip treatment that aligns with their diet—and this is the best one. It uses plant-derived squalane, rose oil, ceramides, and algae to nourish and plump skin. Apply at night and wake up to smoother and visibly healthier lips.
7Tatcha The Serum Stick: Treatment & Touch Up Balm
Tatcha's serum stick is formulated with squalane and Japanese lemon balm, which together address dryness and signs of aging. Because of its convenient formula, it's also the perfect on-the-go beauty product.
8Ouai Body Crème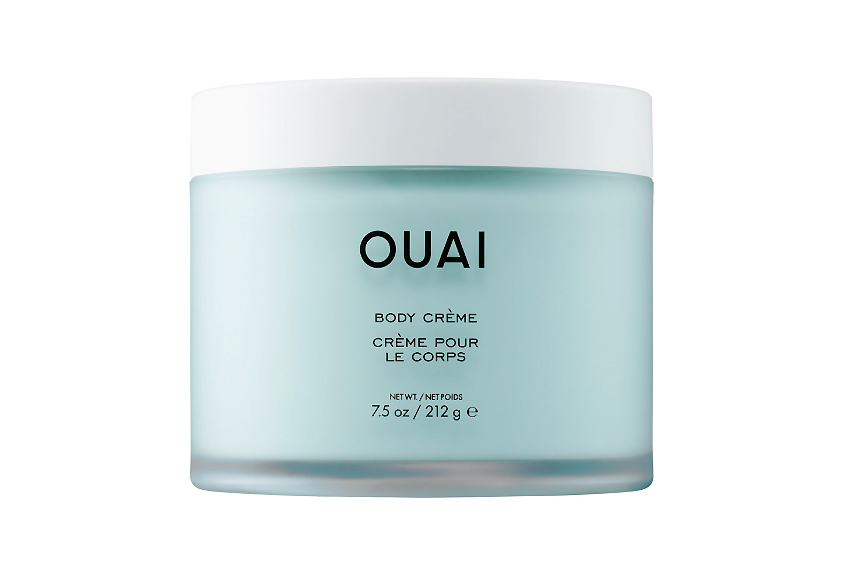 OUAI's body crème is formulated with a mix of cupuaçu butter, coconut oil, and olive-derived squalane. It has a whipped texture and a luxurious scent—you'll want to slather it all over yourself.