Salicylic acid is the acne-fighting ingredient you need to fight stress pimples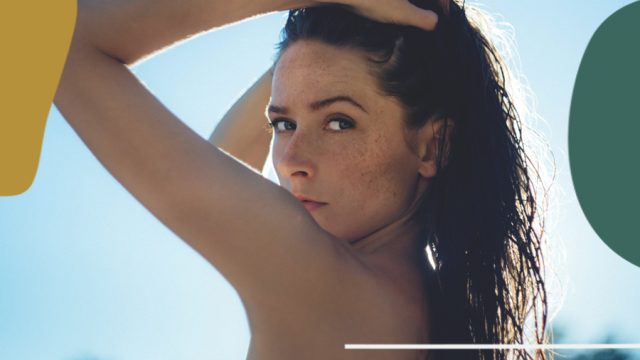 If you've ever picked up a skincare product for acne or texture-correcting, odds are you've picked up a product with salicylic acid. Also known as beta hydroxy acid (BHA), salicylic acid is a powerhouse ingredient that addresses many of the root causes of acne. Many skin care experts and dermatologists, like Dr. Pimple Popper, refer to BHA as one of the most important ingredients to use when battling blemishes, and they recommend products like toners, cleansers, lotions, and treatments with salicylic acid in it as a way to address them. In fact, studies have even shown that BHA can help treat melanoma and photodamage, but for the purpose of this article, we'll just focus on how it treats acne and highlight some of the best salicylic acid-based products, including some 2020 Beauty Crush Awards winners. But first things first:
What does salicylic acid do to your skin?
Salicylic acid's primary function is as an exfoliant, helping to decongest pores of dead skin cell buildup on the surface level, which helps reveal brighter skin. BHA can also go beyond the surface of the skin and into the pore, where its secondary function as an antimicrobial comes into place to help treat existing acne and prevent future blemishes. It also has soothing properties and can correct uneven skin texture.
Is it ok to use salicylic acid every day?
As with any other exfoliant, using too much will strip the skin's barrier of its natural oils (which are good for your skin!) and can lead to possible irritation and dryness. It's best to start using it two or three times a week, and slowly increase your usage depending on how your skin reacts.
How long does salicylic acid take to work?
For minor blemishes and texture issues, it can work as quickly as overnight. However, for more severe concerns it can take up to a few weeks to start seeing real results since a skin cell's life cycle is approximately 28 days.
Below, a list of some of our favorite skincare products with salicylic acid:
1Paula's Choice Skin Perfecting 2% BHA Liquid Exfoliant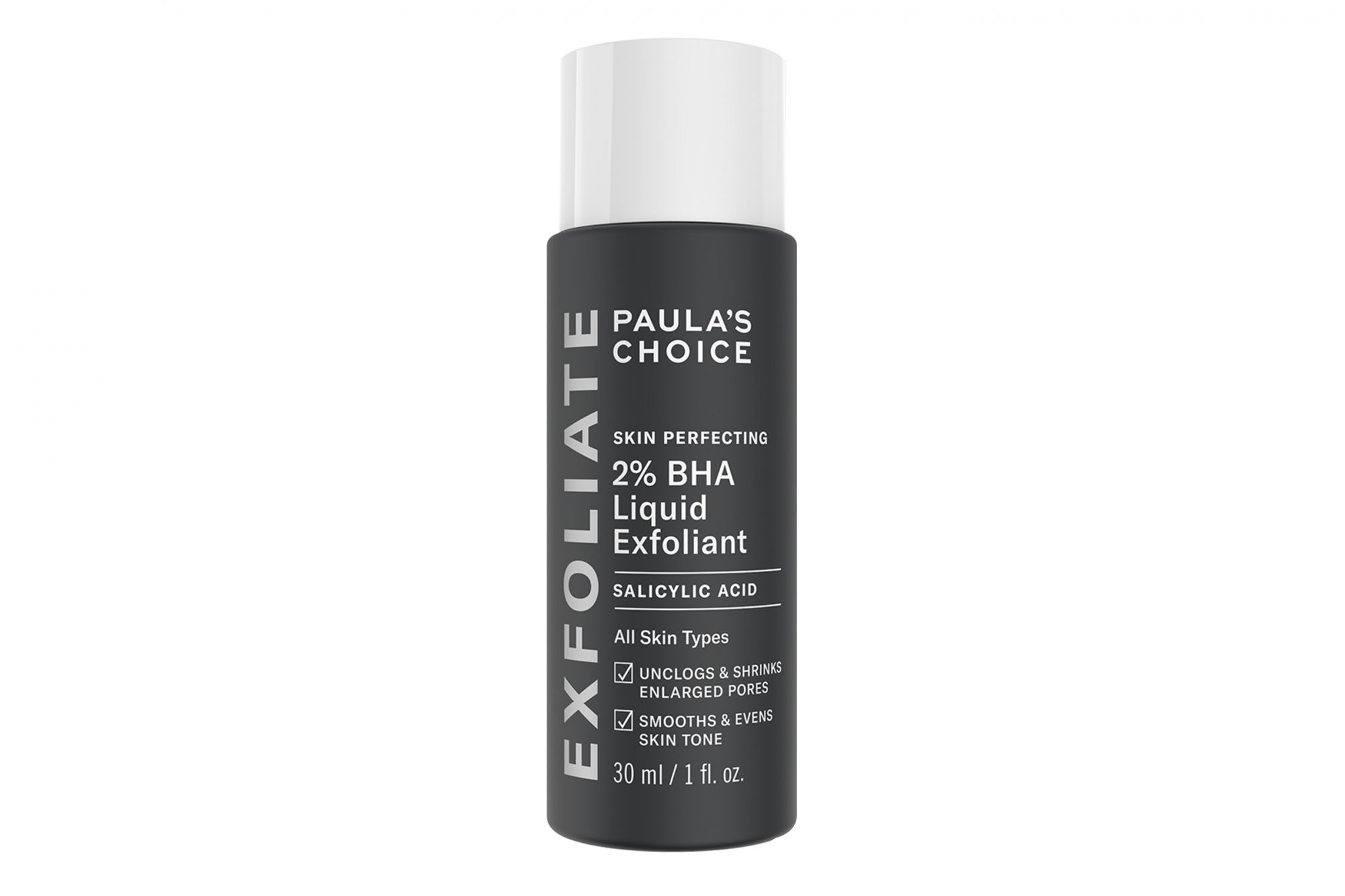 $29.50
Shop it
Available at Dermstore
This cult-favorite leave-on product works to unclog pores, smooth uneven texture, and brighten skin. To use, apply a generous amount to a cotton ball and swipe it across clean skin. Let it sit and absorb into the skin before applying another product. If you're new to using BHA, use two or three times a week, and slowly increase your usage.
2Origins Clear Improvement Pore Clearing Moisturizer with Salicylic Acid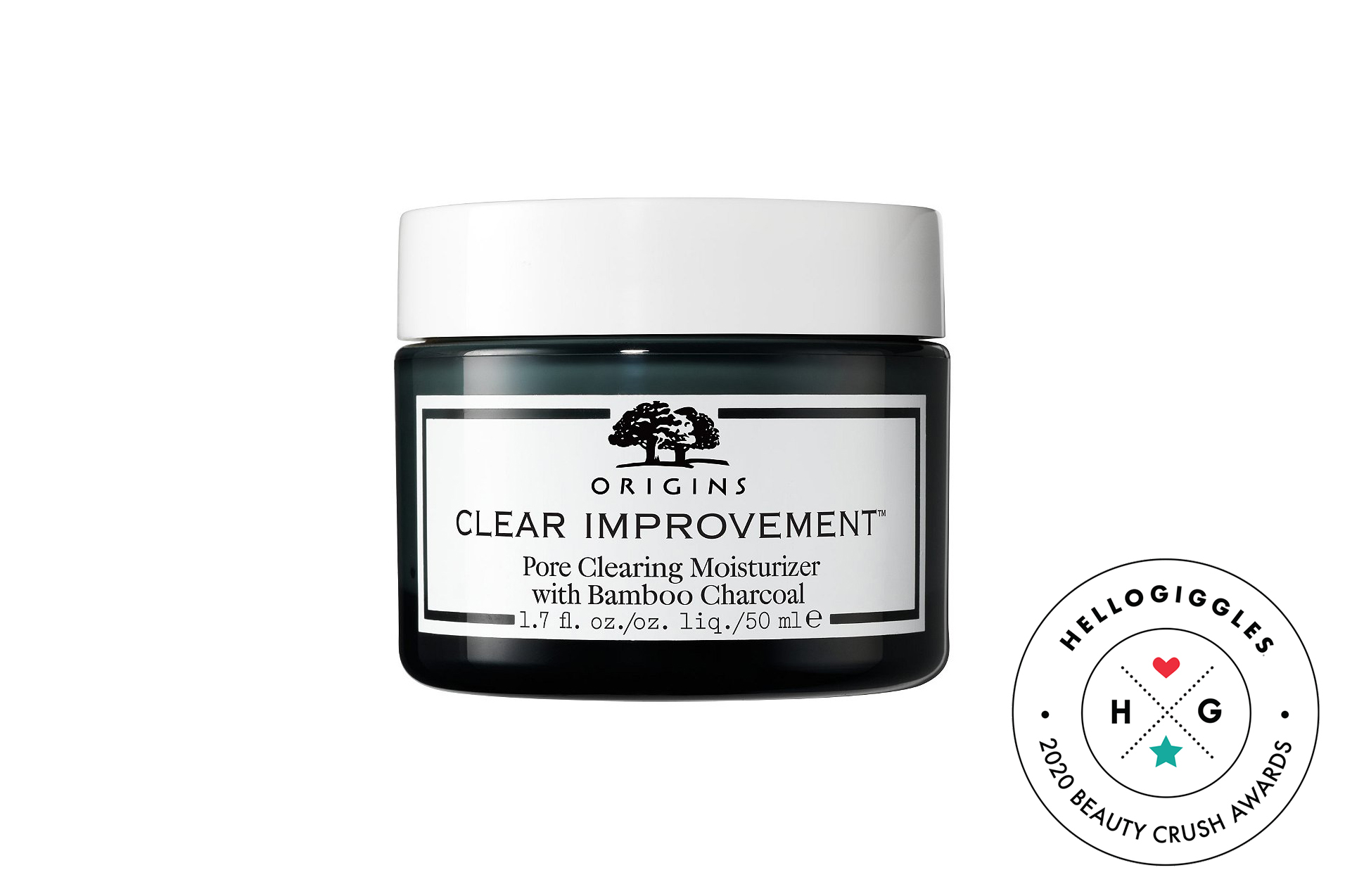 It can be tricky to find a moisturizer that actively works to clear skin without drying it out, but this one strikes the perfect balance. It uses charcoal to absorb excess oil and debris, and salicylic acid to tackle surface and pore-deep bacteria, all while delivering all-day hydration thanks to the glycerin and squalane-packed formula.
3Glossier Solution Exfoliating Skin Perfector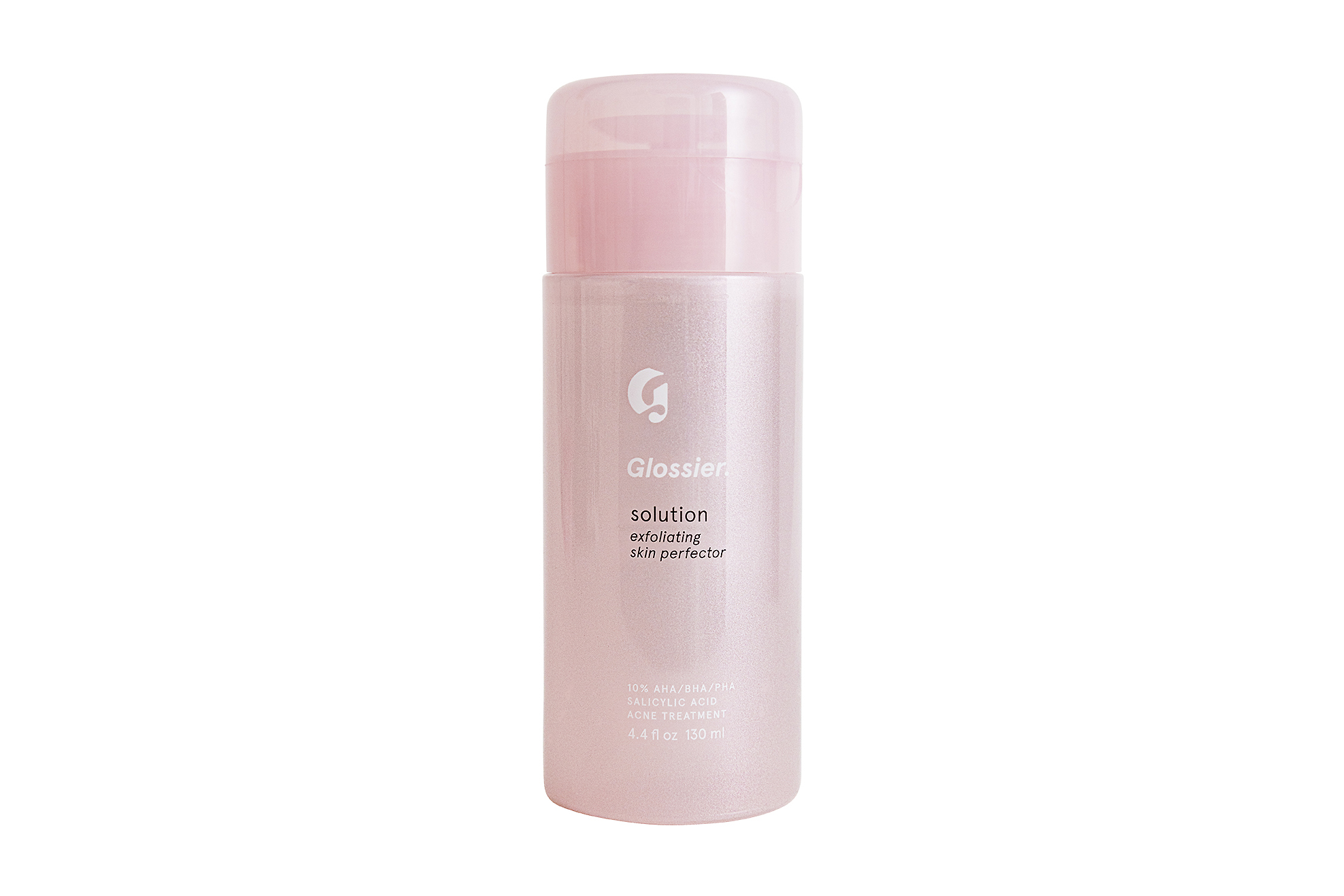 Calling all Glossier fans! This fan-favorite combines BHA, glycolic acid, and lactic acid. Together, these work to reduce the appearance of dark spots, reveal radiant skin, improve skin tone and texture, and unclog pores. It's also formulated with aloe, glycerin, and niacinamide, which are skin-friendly hydrating ingredients that help counter any dryness caused by the acids. This product is less harsh on the skin than other BHAs since it only contains 0.5% (the regular dose is 2%).
4SkinBetter AlphaRet Peel Pads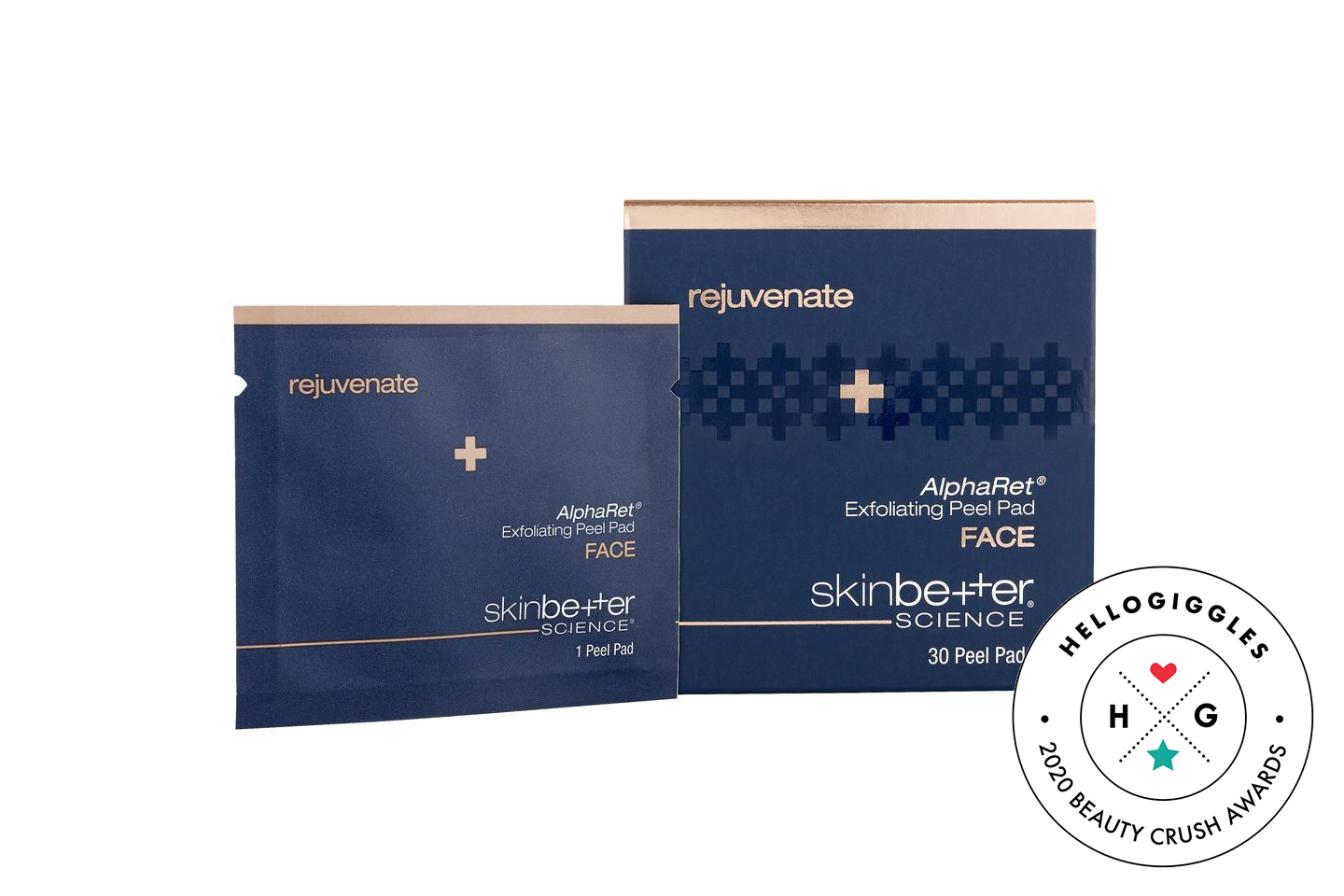 $95
Shop it
Available at SkinBetter
"This new peel is an exfoliation powerhouse. Using lactic, glycolic, and salicylic acids, it exfoliates using AHAs and BHAs, targeting discoloration and age spots, boosting collagen and elastin production, and penetrating deep into the cell to dissolve dead skin buildup," explains Dendy Engelman, M.D., a New York City-based dermatologist. "It contains a patented retinoid, AlphaRet … and it also helps treat acne."
5Drunk Elephant T.L.C. Sukari Babyfacial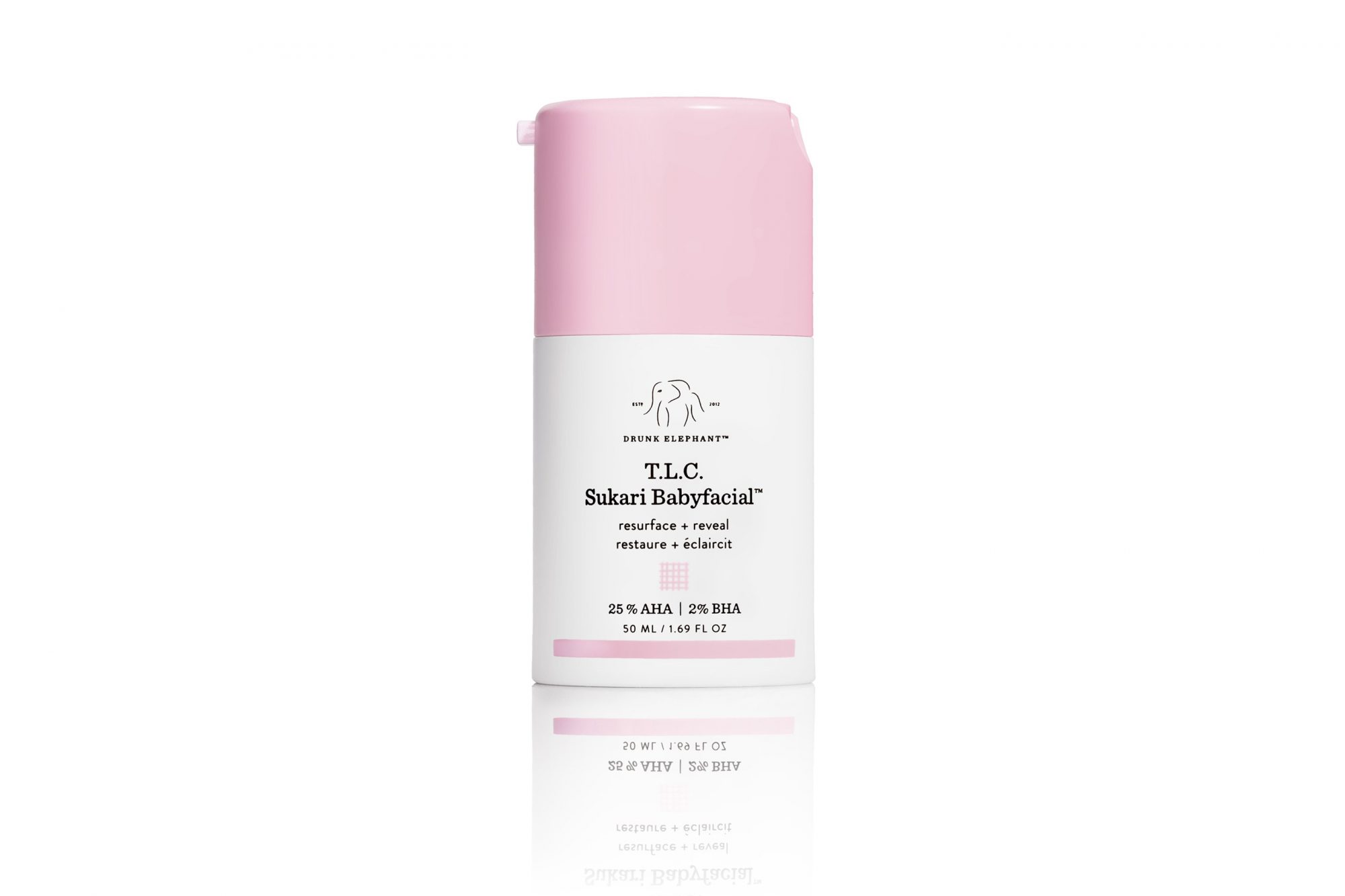 This face mask combines BHA with alpha hydroxy acid (AHA) to help get rid of dead skin cell buildup and reveal a brighter complexion. This is one of those products that you can feel working upon application, so definitely prepare for tingling sensations. Apply to cleansed skin, leave on for 20 minutes, then rinse off with lukewarm water. Follow up with a moisturizing and soothing facial cream.
6ZitSticka KILLA Kit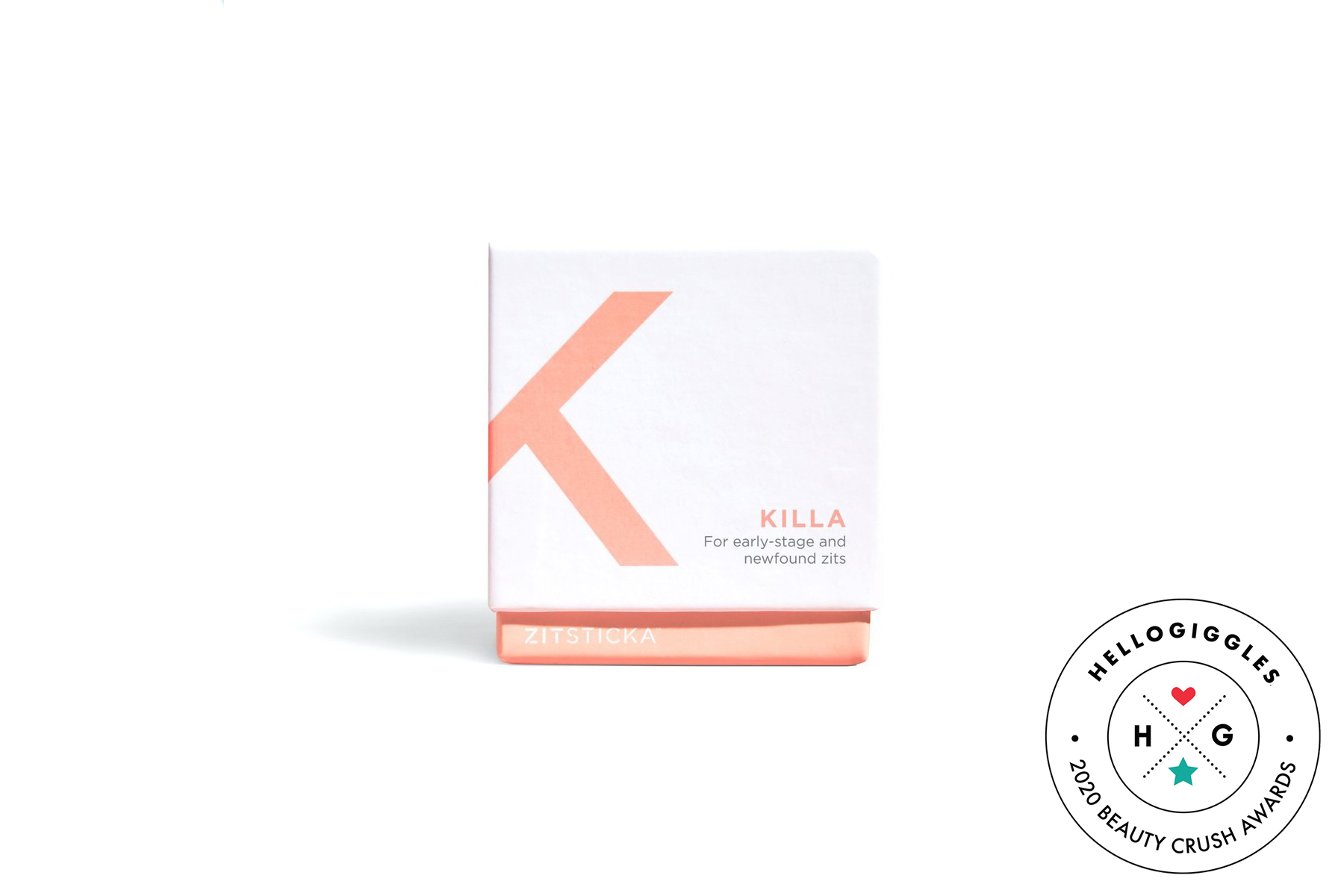 $29
Shop it
Available at Anthropologie
Thanks to its micro-darts that infuse salicylic acid directly onto the area, this product helps to keep budding blemishes at bay. "These little pimple patches are an overnight fixer to make whiteheads, blackheads, and picked zits disappear by morning," says Dr. Engelman. "The patch protects the zit from further irritation and infection by providing a 'sealed' environment for skin to heal itself."
7The Ordinary Salicylic Acid 2% Masque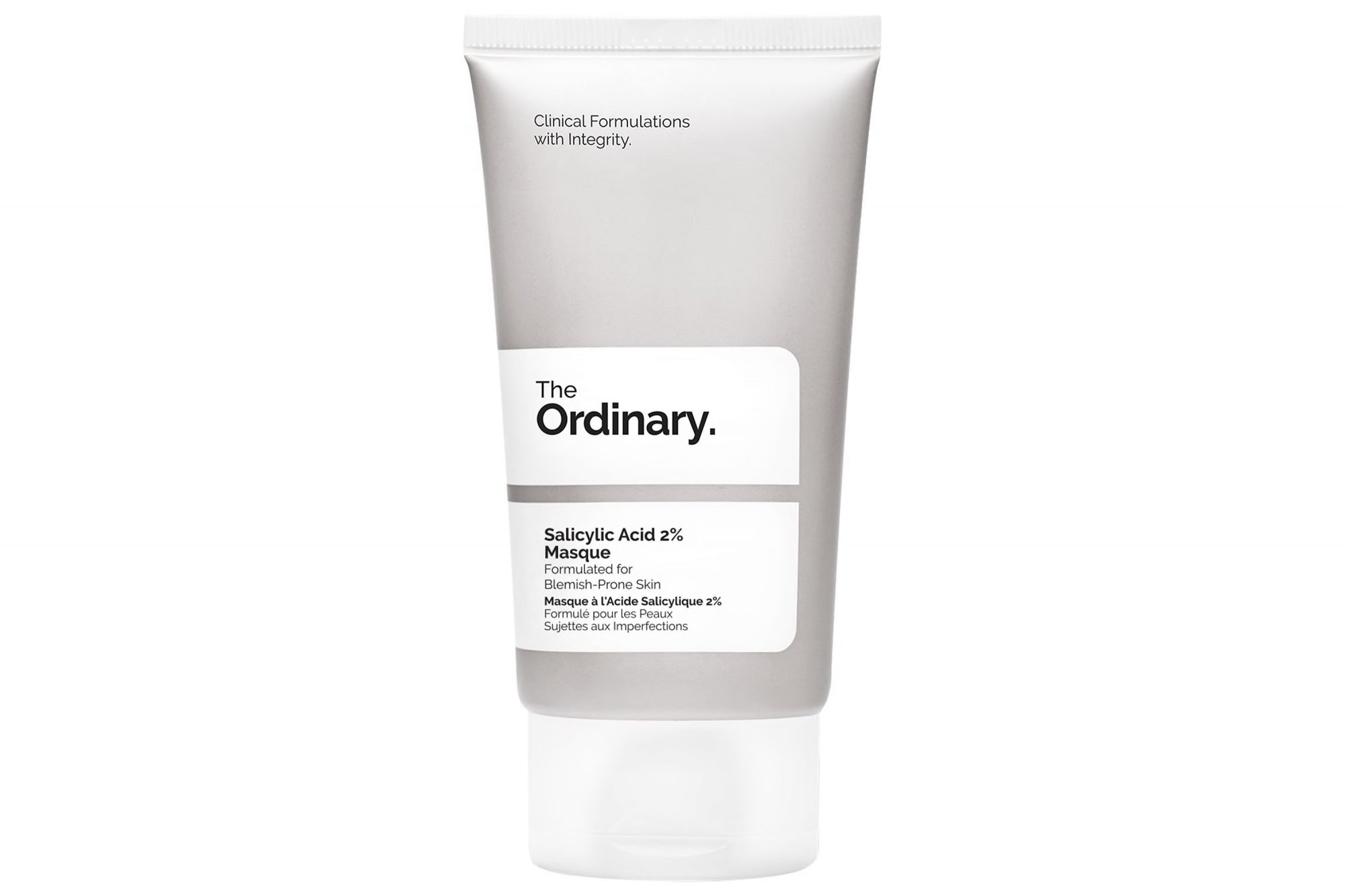 This lightweight mask combines charcoal and clay to help extract impurities from the skin, and uses salicylic acid to help clean the newly unclogged pores, leaving skin clearer and more radiant. It's best for normal skin types (sensitive skin types should stay away from this one) and can be used once or twice a week.
8Dermalogica AGE Bright Spot Fader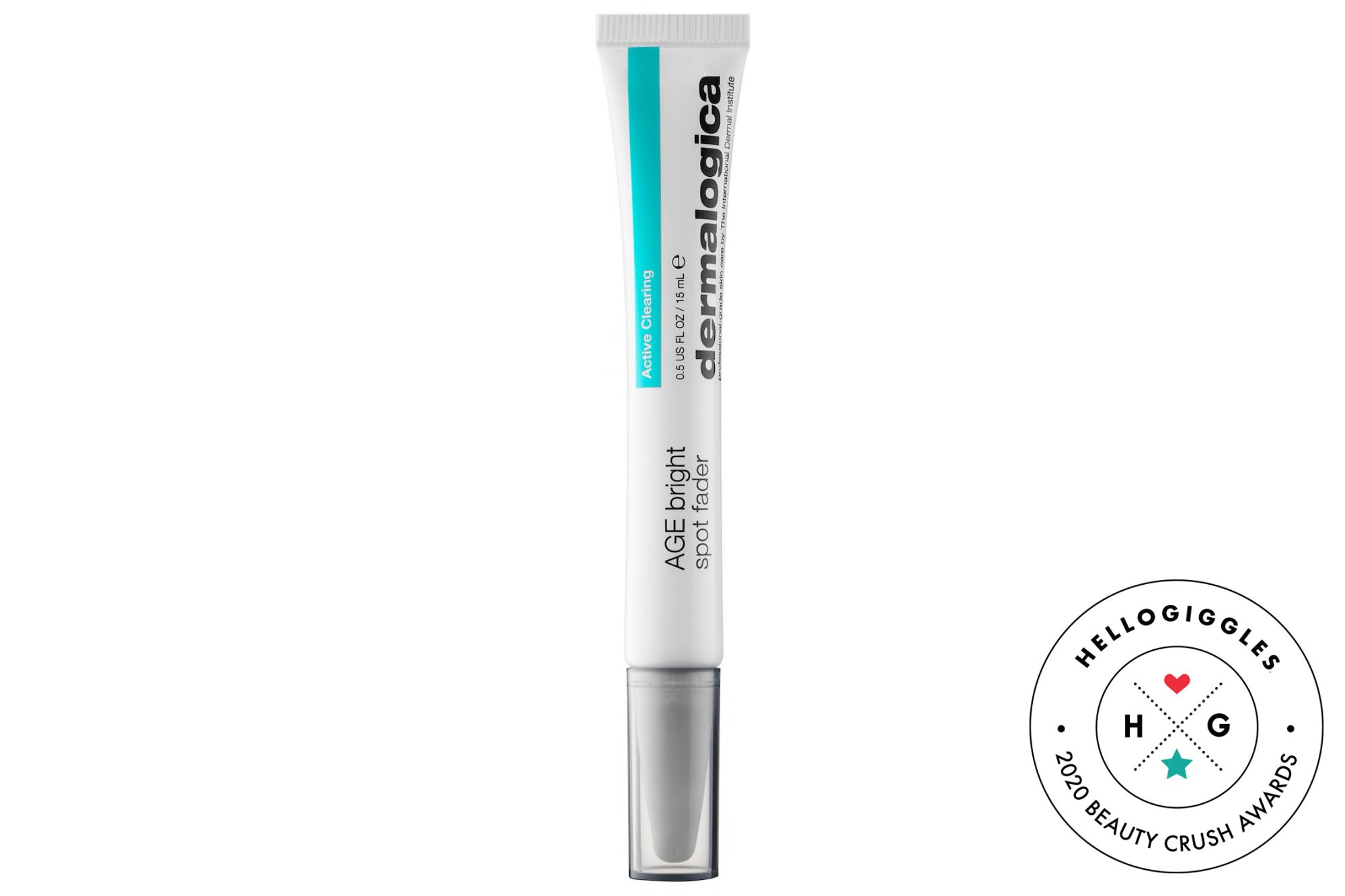 Salicylic acid for dark spots? You betcha! This product contains salicylic acid to attack icky bacteria, and uses a combination of niacinamide and hexylresorcinol (a compound with antiseptic properties) to fade dark spots and improve all-over skin tone. Plus, it's tiny pen-like size makes it easy to take wherever you go.
9CeraVe SA Lotion for Rough & Bumpy Skin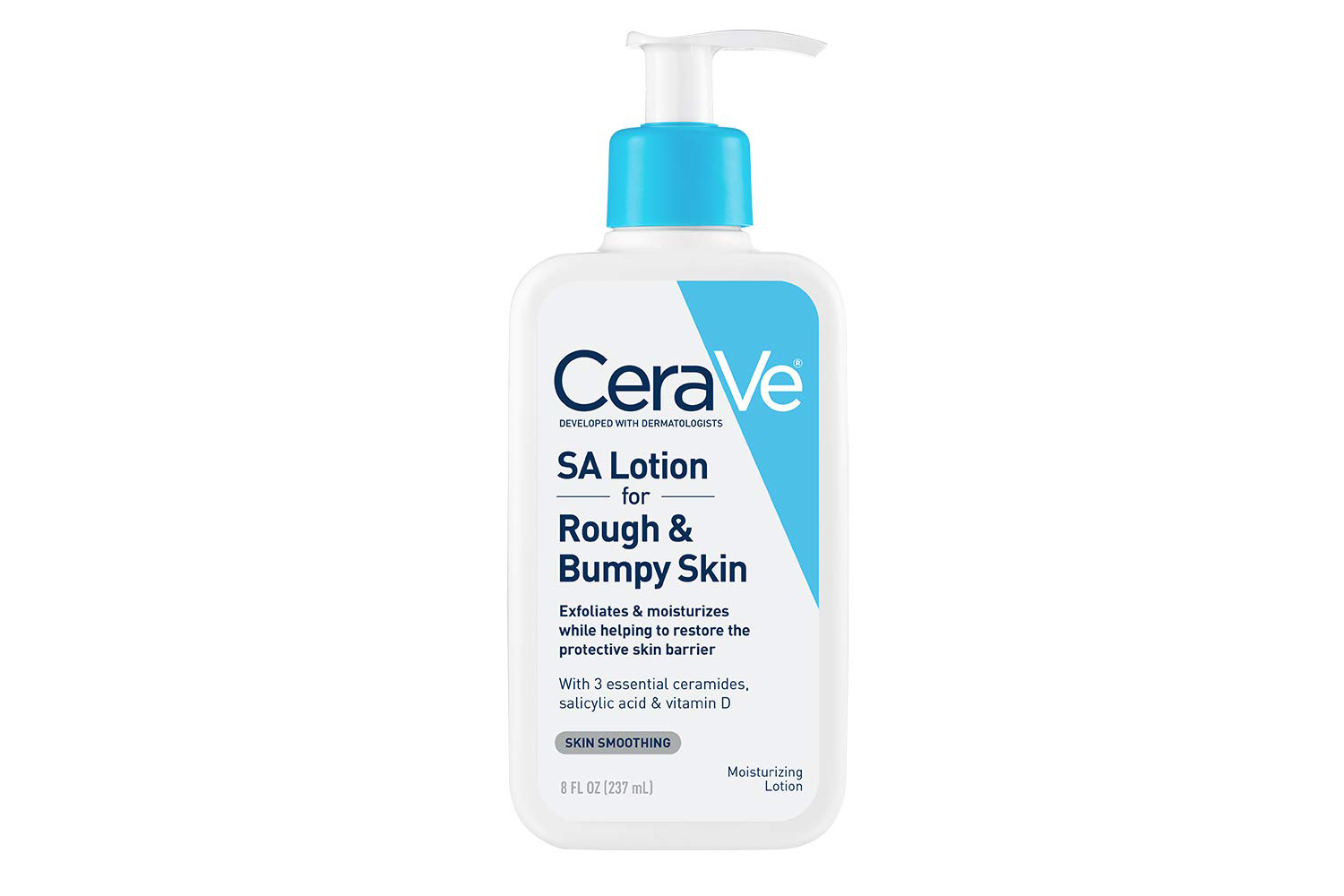 $14.47 (orig. $15.49)
Shop it
Available at Target
In case you need to hear this again, body skincare is as important as facial skincare. Give your body some love with this bump-treating body lotion that combines salicylic acid and lactic acid to soften the skin. It's non-comedogenic, fragrance-free, and integrates three skin-friendly ceramides that help repair the skin's natural barrier.
10Urban Skin RX Clear Skin Clarifying Back + Body Spray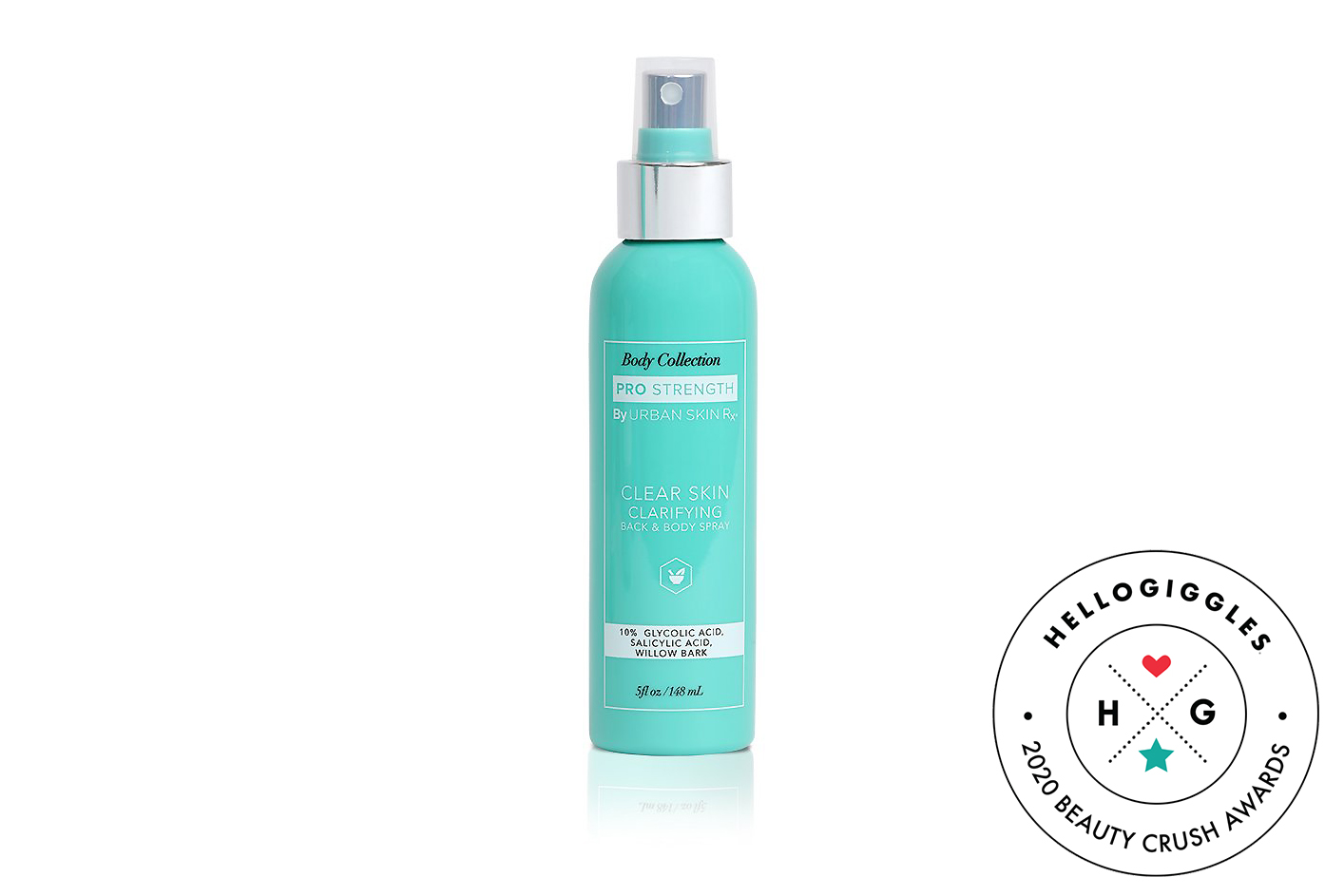 $36
Shop it
Available at Urban Skin RX
For those hard-to-reach areas, this acne-fighting spray is a godsend. Spritz it on your back, chest, and rear, or spray it onto your hands and manually spread it around if that's easier. It uses a mix of glycolic and salicylic acid to treat blemishes, and the niacinamide in it helps to re-moisturize the area to prevent drying out the skin.