What is Quibi? Meet the new mobile streaming service full of premium celebrity shows
From Netflix and Hulu to Amazon Prime and Disney+, the so-called "streaming wars" have officially taken over, with more and more ways to watch TV and shows without traditional cable available than ever. And on Monday, there will be one more to add to your list: Quibi, a new subscription-based streaming platform that will capitalize on all that time we spend on our phones by delivering TV content right to mobile.
If the name sounds familiar, that's because pretty much every major celebrity under the sun—from Chrissy Teigen to Joe Jonas—has announced a deal with Quibi for the creation of an original show. The platform dedicated over $1 billion to creating content in its first year, so it means business when it comes to getting the big names.
What is Quibi?
Short for "quick bites," Quibi is a streaming service that will deliver short-form (1o minutes or under) unscripted and scripted TV-like content directly to your cell phone.
The platform is spearheaded by former Disney and DreamWorks chief Jeffrey Katzenberg and is set to launch on April 6th, 2020.
What kind of shows will be on Quibi?
Tons of Hollywood stars have jumped on the Quibi bandwagon, so the streaming service is set to be stacked with superstar talent. This includes people like Megan Rapinoe, Tyra Banks, Sophie Turner, Reese Witherspoon, Cardi B., and way, way more. And there will be no shortage of content genres, either. From old school reboots like Punk'd and Legends of the Hidden Temple making a comeback on Quibi to unscripted reality shows and comedy, drama, news, and more, Quibi is planning to provide just about every TV show format.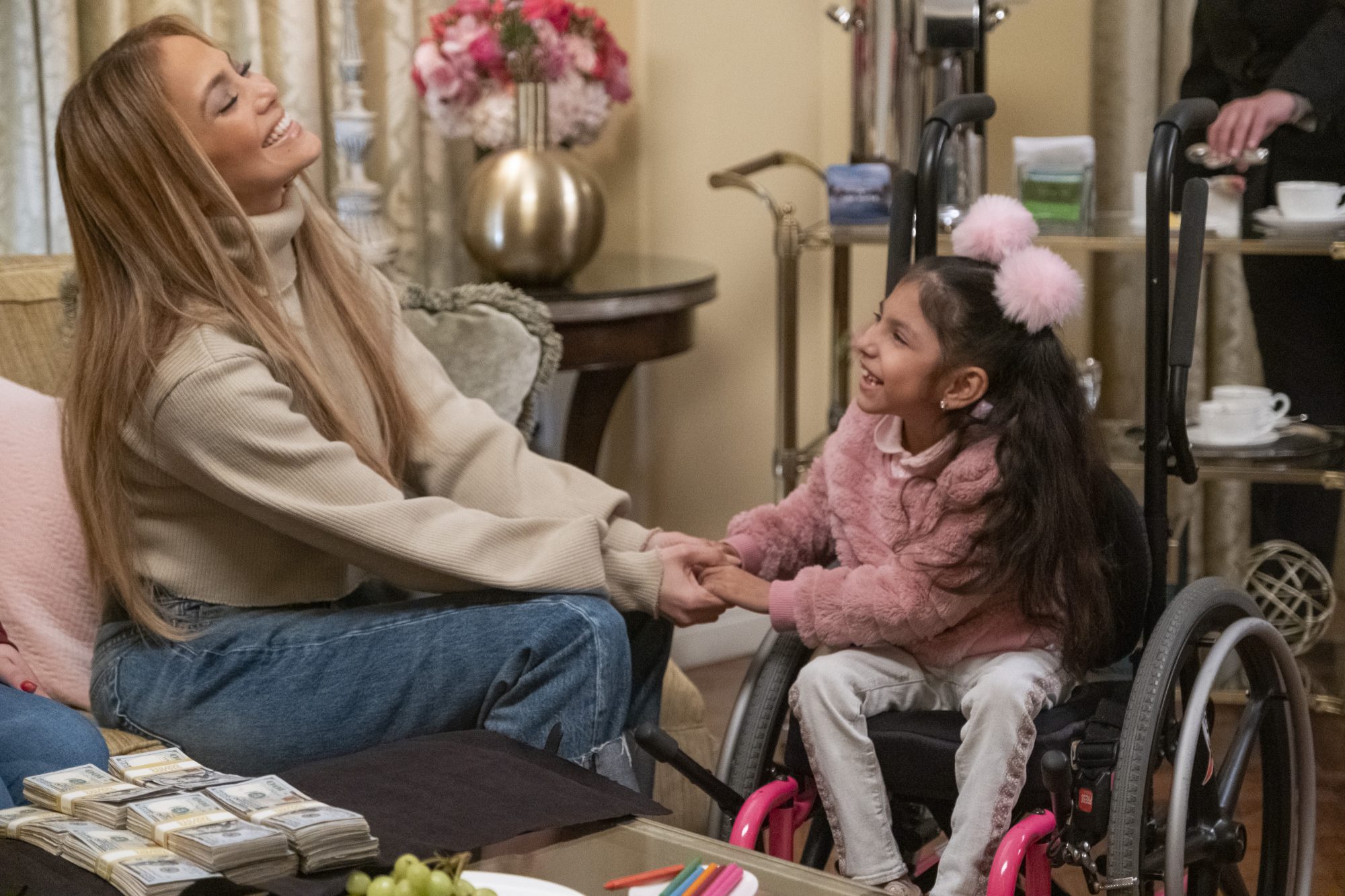 According to a release from the company, Quibi's three categories of content include: Movies in chapters, unscripted and docs (which includes food, fashion, travel, animals, cars, builds, music, sports, comedy, talk, variety, documentary, and more), and daily essentials, which will be quick bites of news, entertainment and inspiration.
The company announced today that it will launch with 50 shows, and in the first year alone, plans to premiere 175 original shows and 8,500 quick bites of content.
https://twitter.com/udfredirect/status/1232727041906114560
Right now there have been previews of Chrissy Teigen's show Chrissy's Court which takes an unscripted Judge Judy-like tone over real people's small claims; J-Lo's inspirational show, Thanks a Million, that will kickstart kindness by gifting worthy individuals $10,000 and then asking them to pay it forward; and Liam Hemsworth's scripted drama, Most Dangerous Game. All of them look incredible, TBH.
https://twitter.com/udfredirect/status/1234549096070799363
How much will Quibi cost?
Sorry, but Quibi won't be free. Like all good things on the Internet these days, you'll have to pay for subscription to the app and its content. Right now, the service will offer two tiers of service. One will be $4.99 per month and will include some advertising (think: A few seconds of ads per 10 minutes episode). The other will be $7.99 per month for ad-free viewing. The service will also offer all first-time viewers a eww-trial period, but honestly, by the looks of some of the premium content going up, most of us will probably end up paying for it (add it to our subscription services tab).
How can I subscribe to Quibi?
If you log on to Quibi.com and sign up before April 6th, you'll unlock a 90-day free trial to test out the app once it officially launches. Otherwise, you can make an account on the app and set up a subscription.