What is microblading? Everything you need to know about the game-changing eyebrow treatment
Gone are the days of thin, sparse, overly tweezed brows. Those may have had their heyday back in the early 2000s, but in today's beauty landscape, a strong eyebrow game is crucial (thanks, Cara Delevigne). But if you went a little too ham on the ultra-thin look back in the day, your brows may not have grown back to their full, pre-tweezed bushiness. We feel you. Of course, the beauty industry offers an array of eyebrow products to help fill in thin brows and sculpt arches into perfect, identical shapes. But recently, the microbladed eyebrow trend has offered a more permanent solution to barely-there brows.
With stars like Lena Dunham flocking to this innovative eyebrow solution, many of us are wondering, What is microblading? And what's all the buzz about? To answer all your most pressing questions about this popular eyebrow treatment, we asked a pro to elaborate on the process of microblading, how it's done, how much it costs, and how long it lasts. Here's the inside scoop on microbladed brows.
What is microblading?
"Microblading is a manual technique of implanting pigment into the skin," explains Klarissa Mesee, a permanent makeup artist at Sheila Bella Permanent Makeup in Beverly Hills. It's a form of semi-permanent tattooing that's done by a professional to enhance your brows, or to draw on natural-looking brows for people whose brows are ultra-faint, or who have lost their brows to alopecia, for example.
But this isn't your mother's tattoo makeup. It delivers natural, hair-like strokes thanks to a special tool.
"Instead of a machine, we use a hand tool with very small needles that mimic the appearance of fine hairs to create an eyebrow. It's an awesome tool because it gives us a lot of artistic control," Mesee says.
The technician will typically start by outlining your arches, sometimes using a measuring tool to determine where to best place the marks. Before they begin with the microblading tool, they will ask you what kind of result you want to achieve and work with you to determine what will look best for your face shape.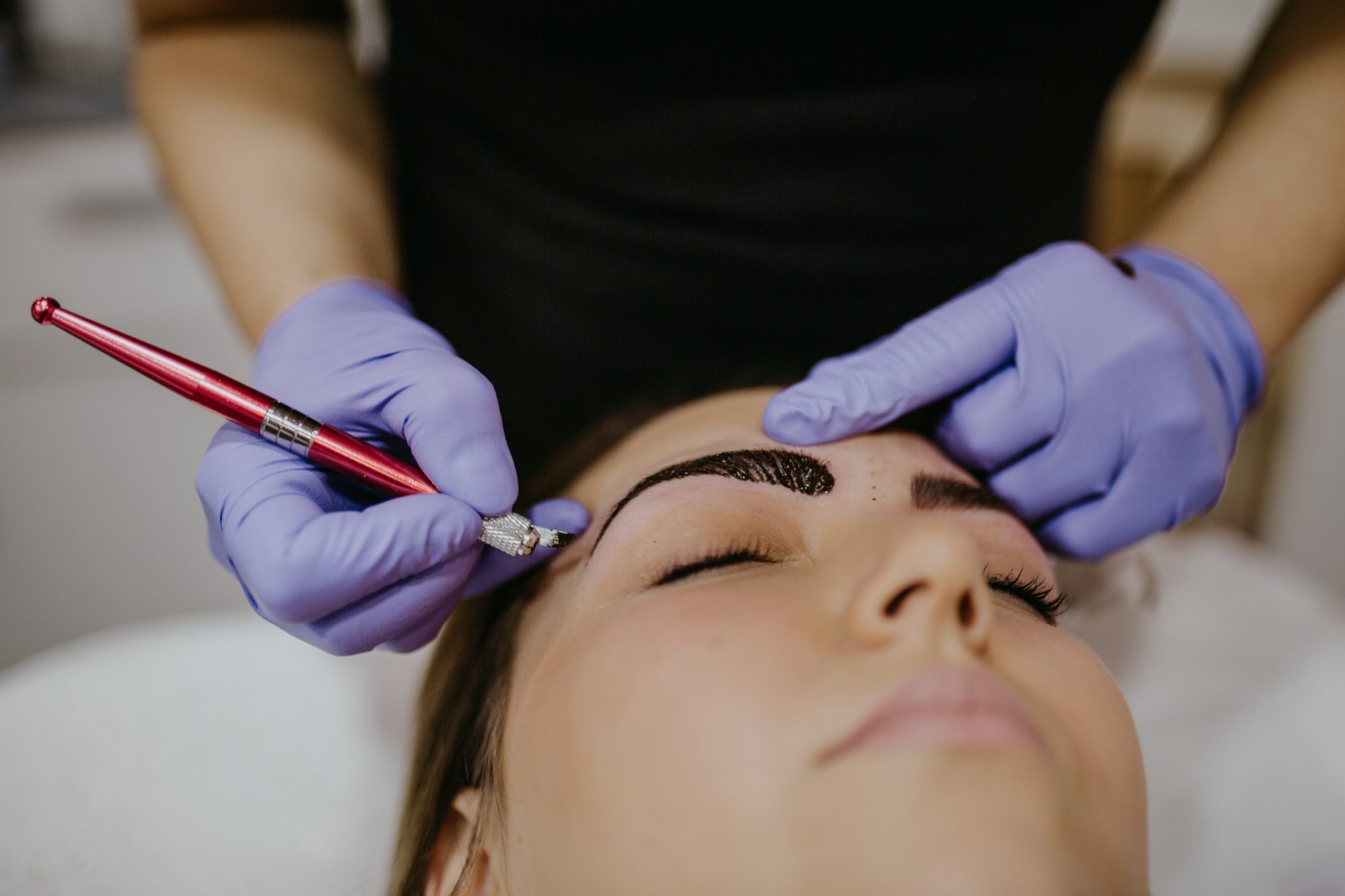 For the rest of the treatment, you will be lying down as the brow technician uses their tiny microblading tool to create teeny-tiny cuts (they're very superficial!) and slowly deposit the brow pigment underneath the skin. Though the process may sound painful, people say it's about the same level as eyebrow threading, so there's not much to worry about. Plus, as Mesee dishes, legit permanent makeup artists will treat your brows with numbing cream throughout the procedure, so you should feel little discomfort. Because of the precision of application, appointments can last from around two to four hours.
The results are super-precise but still natural-looking brows.
How long does microblading last?
Like a tattoo, your microblading will need a little time to heal. Your skin will probably be a bit red and the brow color will appear darker at first, but both will fade. Just keep the site clean and apply healing balm as needed. And while the whole point of microblading is to have a more permanent solution to brow makeup, touchups may be necessary.
Although they are similar, microblading is not the same thing as a permanent eyebrow tattoo. These ultra-fine, hairlike strokes are semi-permanent and can last anywhere from one to three years , depending on your skin type and texture, with regular touchups. It's important to note that everyone's skin will react to the pigment differently.
"Certain skin types (oily, larger pores) may require additional touch ups, but we always suggest coming in for an annual color boost to refresh your color," Mesee says. "It's a little like getting your hair done. Gotta keep up a little maintenance!"
How much does microblading cost?
Microblading is not a cheap treatment. Since it requires a skilled, licensed professional and delivers semi-permanent results, treatments typically cost $400-$800, and some of the trendiest pros in New York charge up to $2,000, so expect to save up a bit for this one. However, the cost of a typical microblading treatment often includes an initial touchup. Plus, if you're totally over having to meticulously draw on your eyebrows every morning, this might be a worthy splurge.
As with any big-slash-semi-permanent decision, it's important to do your homework before committing. 
Especially when said decision is on your face. But Mesee, a trained pro, assures us that microblading is an awesome solution for folks with makeup allergies or hair issues, or those just want perfect brows!
"Think about how many times we get frustrated trying to achieve the perfect brow…and then having to match it. Then, of course, once you have them both on, you have to keep them on!" Mesee explained. " There's also all the money we spend on brow products. It gets exhausting.
"Microblading is a great way to avoid all that frustration with your brows and have them looking awesome no matter the situation."
If you're still not sold on the semi-permanent aspect of this treatment or don't mind doing your brows yourself, you can try out a product like this, which uses a similar tip to the microblading tool (no cuts required), and lasts for 24 hours: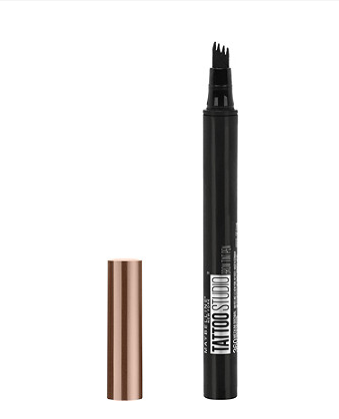 But with fans like Lena Dunham, Bella Thorne, and Oprah to back it up, we'd have to say microblading is definitely worth a shot.