What is Juneteenth? The day celebrates a huge moment in Black history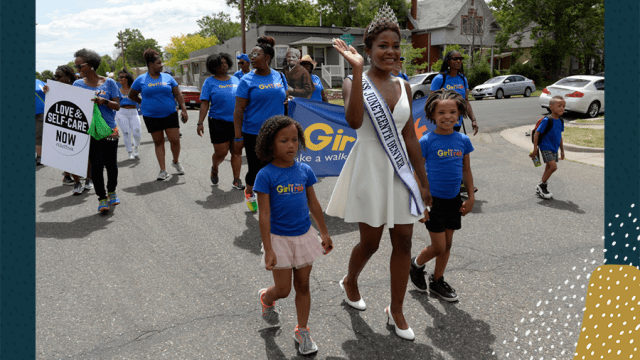 Juneteenth isn't a new holiday, although it's getting more attention this year thanks to the Black Lives Matter protests. The day, June 19th, commemorates the end of slavery in America, and has been observed for over 150 years, dating all the way back to the Civil War. Juneteenth holds great historical significance, especially for Black Americans—and in 2020, with people across the United States continuing to demand racial justice, this more widespread acknowledgment than ever before represents an important step in the right direction toward equality.
Here's what you need to know about this significant day in history.
What is Juneteenth?
On June 19th, 1865, two months after the Civil War officially ended, Major General Gordon Granger sent a proclamation to Texas establishing that the state was now under Union rule and therefore, over 250,000 slaves that lived within the state needed to be freed. It's essential to note that this happened over two years after Abraham Lincoln issued the Emancipation Proclamation, because the order we learn so much about in high school history classes was limited in many ways.
As NBC notes, the Emancipation Proclamation only applied to Confederate states, but as president of the Union, Lincoln couldn't actually force these states to abandon the practice—leaving slavery untouched in many areas of America. The Proclamation also expressly exempted parts of the Confederacy (Southern secessionist states), and the freedom it promised depended solely on the Union victory of the Civil War. So by the time the war was over and news reached Texas, a quarter of a million slaves still existed in chains. As such, Juneteenth was a momentous day in finally granting them their freedom and abolishing slavery on a grand scale.
When is Juneteenth?
Juneteenth is celebrated every year on June 19th, the same day over 150 years ago that General Granger denounced slavery in Texas. Juneteenth 2020 falls on a Friday.
What does Juneteenth mean?
Juneteenth gets its name from its date. It's simply a mix of the words "June" and "Nineteenth". It is also called Freedom Day and Jubilee Day.
How do you celebrate Juneteenth?
The day is marked with parades, street fairs, cookouts, historical re-enactments, and popular Miss Juneteenth contests in small towns across the country. However, although a 2020 report by the Congressional Research Service noted that 47 states and the District of Colombia recognize Juneteenth in some capacity, the declaration of the day as a federal holiday has remained elusive. Texas declared Juneteenth an official state holiday in 1980 and now, 40 years later, Virginia has become just the second state to follow suit. Elsewhere, modern observance has primarily been relegated to local celebrations—meaning if you were raised in a predominantly white town, you may have never heard of the day at all, let alone acknowledged it.
This year, though, as the number of people willing to stand up and support the Black Lives Matter movement increases, Americans are becoming more educated on the widespread importance of the day. Major businesses including Twitter, Nike, and the NFL have announced that they will recognize Juneteenth as a paid company holiday.
Juneteenth reminds us of a crucial moment in American history that absolutely deserves to be honored.