What exactly is hair toner, and how often should you use it?
Taking good care of your hair requires patience and time, and most importantly, the right balance of hair products. If you pay close attention, you can get a lot of information on hair care when you're sitting in the salon chair. There's a spritz of this, a gloss of that, and a run-down on how it all works. Understandably, many of us are so focused on looking fabulous, we quickly forget everything the stylist told us. And without a doubt, hair toner is one of the most common products to grace salon shelves that tends to confuse us hair plebeians. So what, exactly, is hair toner?
Most of us have a vague notion of hair toner being good for color and making our hair feel soft and shiny, but we couldn't describe its function to a first grader for the life of us. In order to get a primer on what exactly hair toner does to our luscious locks, we spoke with a few professionals about what hair toner is and whether we should be incorporating it into our beauty routines.
https://www.instagram.com/p/BuKFXx0BI2m
What exactly is hair toner?
According to Erica Wightman, Senior Colorist and Creator of Haircolor Education at Oscar Blandi in NYC, hair toner is an umbrella term for a handful of similar hair processes.
"Basically, a hair toner can be a lot of things. We generally use the words gloss, glaze, and toner interchangeably. It really depends on what colors you're using it for. A lot of times when you hear 'gloss' people think it's just shine, and when we hear 'toner' we think more color and pigment—a little harsher chemicals. It can be semi-permanent or permanent color. Usually, when we use the word 'toner,' it's meant to change the tone of the hair from ashy to bold, or bold to ashy. We can use it to darken the hair, lighten the hair, etc."
Joel Warren from the Salon Project similarly defined toner not as a product in itself, but a process of treating hair. In simpler terms, this means there are products with different levels of permanence that fall under the umbrella of toner.
"Toner is not a product, but a technique that means to tone down hair. So, when it comes to a toner, there are many different kinds. There are temporary toners, semi-permanent toners, and permanent toners."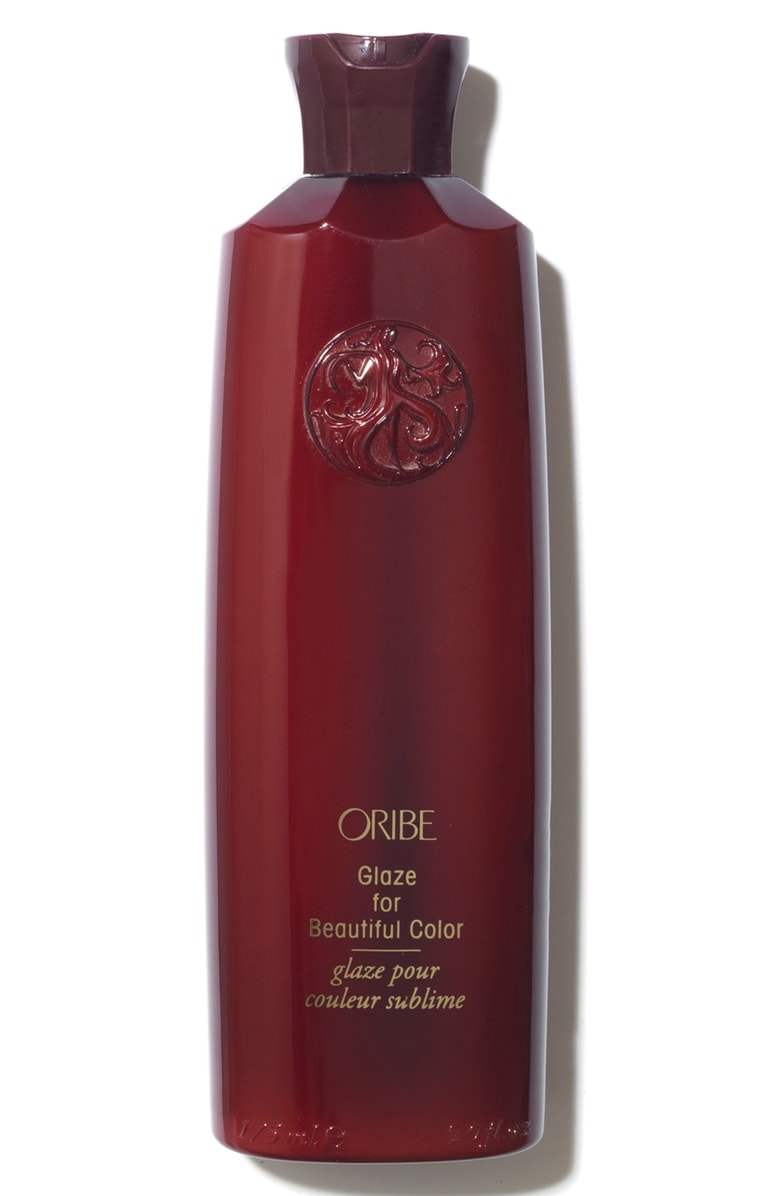 Who needs hair toner?
Wightman also recommends using hair toner in between dye jobs to keep color looking fresh without causing extra damage. This is particularly helpful for blondes, redheads, and anyone who goes a while between color treatments. "I would recommend it more often to redheads and people with silvery hair. Those colors require toner more often to keep the icy tones in or the brassy tones away," she says. Wightman finds that clients who don't get their hair dyed very often benefit from it, particularly brunettes whose highlights would otherwise get brassy over time.
While many of us worry that adding any processing to our hair results in more damage, Warren assured that toning does quite the opposite; it acts as a complementary treatment alongside hair coloring. "When you lighten hair or bleach out hair, you're opening up the cuticles and you're removing the hair color molecule so that hair is now open. What the toner will do is fill in those open cuticles with the tone, and that will help keep your hair in better condition," he explains.
How often do you need hair toner?
Warren also noted that not all hairstylists recommend toner every time someone colors their hair. Since toner can flatten or intensify the dimension of a color, it doesn't necessarily make sense for all color jobs."I like working with people's natural tones, so a lot of times if I lighten hair I won't tone it because it makes the hair look muted. So, it all depends on what you're trying to achieve. I don't recommend it for everybody. But, if you're looking for silver, gray purples, or any fashion or funky shades, you'll likely need toner," Warren says.
Warren also explained the scientific reason that toner is able to revive a dye job between full-color treatments. Basically, the toner dives into the hair molecule to pull out the color that is still in there, even if it is faded. "What happens with hair color is that you're putting a molecule into your hair, some people's hair is not that good at holding onto color, so it'll wash out. So, when we put on a toner to refresh color it revives the color that is still there. For brunettes, you could add a little red, have a red glow to the hair. You could also do something ashy and cut down on the red. You can really hone in and make customized toner colors to your client's needs," he says.