Glycolic acid is the key to glowing skin—here's how to use it
There are lots of buzzy, talked-about skincare ingredients that sound intriguing. From hyaluronic acid to salicylic acid, we're constantly learning about powerful ingredients that we can add to our beauty cabinets. The most recent one we're adding to our arsenal is glycolic acid.
We talked to a top-rated dermatologist to get the scoop on what glycolic acid is, how to use it, and all of its skin-beautifying benefits. This way, the next time you're wandering in a skincare aisle you can be more informed about what TF this scientific-sounding acid actually does.
What is glycolic acid?
Glycolic acid is the most popular alpha hydroxy acid (AHA) used in skin care, and it's naturally derived from sugarcane. Like other AHAs, it's a chemical exfoliant that sloughs away the top layer of dead skin to help promote healthy skin cell turnover. However, as Y. Claire Chang, M.D., a board-certified cosmetic dermatologist at Union Square Laser Dermatology in New York, explains, glycolic acid is unique because it has the smallest molecular weight of all the AHAs. "This allows it to penetrate the skin easily," she says. It also makes it less harsh on the skin than some of the more heavy-duty AHAs. If you're an AHA virgin, glycolic might be the best place for you to start when it comes to adding a chemical exfoliant to your routine.
What does glycolic acid do for your skin?
"Glycolic acid works by loosening the bonds between skin cells in the top layers of the skin, allowing these dead skin cells to slough away and reveal newer layers of skin," explains Dr. Chang. This leads to a more vibrant, glowing complexion. Additionally, studies show that glycolic acid can also increase collagen production, which helps reduce fine lines and wrinkles.
What kind of skin types/concerns can most benefit from glycolic acid?
A variety of skin concerns—including acne, acne scars, melasma, post-inflammatory hyperpigmentation, dull complexion, and signs of skin aging—can benefit from glycolic acid. Dr. Chang tells us that the chemical exfoliation can gently remove excess pigment, so it can do wonders for improving conditions like brown spots, melasma, and post-inflammatory hyperpigmentation.
But anyone can benefit from it. By removing accumulated dead skin cells on the skin's surface, it can treat dull complexion and lead to an overall brighter skin tone while also helping prevent clogged pores and acne. According to Dr. Chang, glycolic acid can be used on all skin tones, too—from those with fair skin to those with darker skin tones. However: "Those with sensitive skin should take caution before starting to use glycolic acid; it may be too harsh or cause skin reactions," Dr. Chang says. Make sure to always test-patch a new active ingredient to see how your skin responds to it.
How do you use it?
You'll find that glycolic acid is available in various concentrations and a wide array of formulations, including cleansers, toners, creams, masks, and chemical peels. Usually, there is a percentage on the packaging to denote the level of concentration.
Dr. Chang explains that higher concentrations of glycolic acid penetrate deeper, show more intense peeling, and have an increased risk of side effects. According to her, it's best to start with a lower percentage of glycolic acid—around five to 10 percent—to see how your skin tolerates it before jumping to higher concentrations. Dr. Chang advises looking for glycolic acid products that are combined with soothing skin ingredients like antioxidants and anti-inflammatory ingredients, too.
Additionally, you should steer clear of other irritating ingredients, like retinol, while using glycolic acid, as this combination can be too harsh and cause dry, red, inflamed skin.
Is it okay to use glycolic acid every day?
How often you should use glycolic acid depends on the product's concentration, formulation, and exposure time as well as your skin's tolerance to it. In general, though, lower-concentrated glycolic acid products (in the five to 10 percent range) can be used two to three times per week or even daily, according to Dr. Chang. Higher percentage glycolic acids, of about 30 percent or higher, should be limited to once every one to two weeks.
Glycolic acid products to shop:
1Drunk Elephant T.L.C Framboos Glycolic Resurfacing Night Serum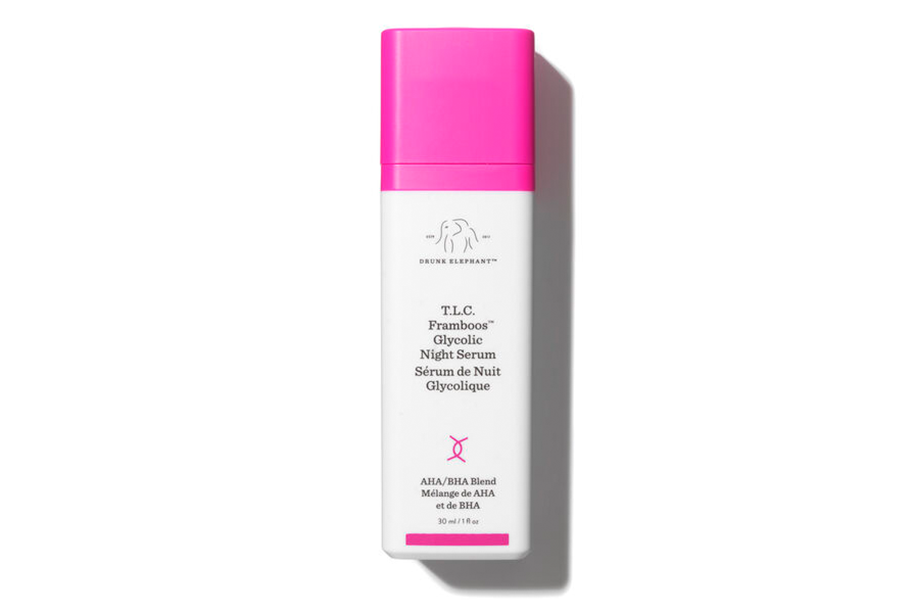 Shop It! $90, Sephora.com
With a mix of glycolic, lactic, tartaric, citric, and salicylic acids, this powerhouse night serum exfoliates and resurfaces congested skin by lifting away dead skin cells. It's non-drying, too.
2No7 Laboratories Resurfacing Skin Paste Mask
Shop It! $22.99, Ulta Beauty
A personal favorite of Dr. Chang's, this paste will help gently exfoliate dead skin cells without being too harsh on the skin. It contains a complex of glycolic acid and polyhydroxy acid along with skin-soothing antioxidants like licorice for more vibrant, even-looking skin. According to Dr. Chang, it should be left on for 15 minutes before removing and can be used two to three times weekly.
3Peter Thomas Roth Max Complexion Salicylic Acid Pore Refining Pads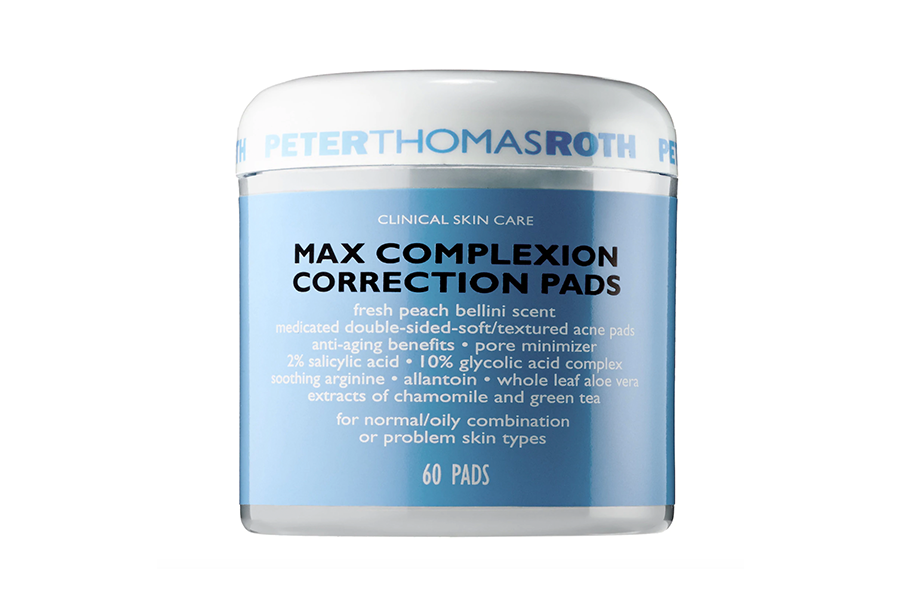 Shop It! $46, Sephora.com
If you're prone to breakouts, these pads may help clear out pores and even out skin texture thanks to a combination of 10 percent glycolic acid and salicylic acid.
4SkinCeuticals Glycolic Renewal Gel Cleanser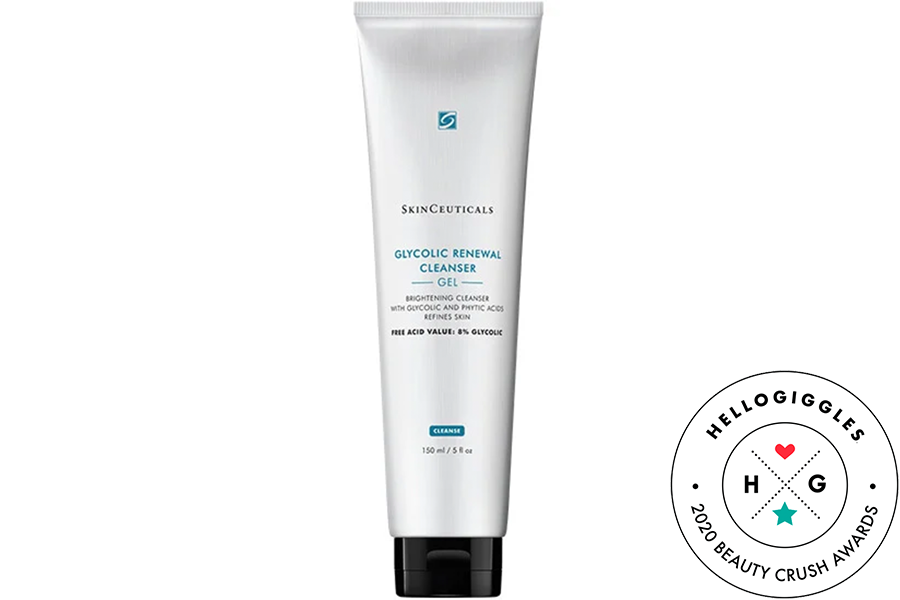 Shop It! $38, Dermstore.com.
This 2020 Beauty Crush Award-winning cleanser is powerful yet gentle enough for daily use. It's formulated with glycolic and phytic acids to dissolve dead skin cells and reveal brighter skin. Soothing aloe enriches the skin's moisture barrier for added daily nourishment.
5The Ordinary Glycolic Acid 7% Toning Solution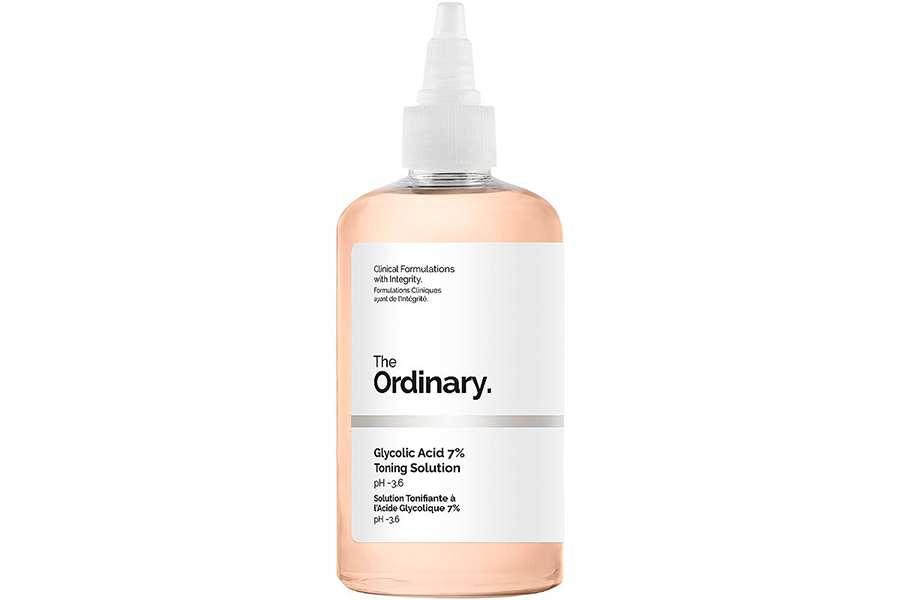 Shop It! $8.70, Sephora.com.
We could go on and on about how much we love The Ordinary skincare products, and this is no exception. After nighttime cleansing, try this toner. It offers mild exfoliation with seven percent glycolic acid for improved skin radiance and clarity.
6L'Oréal Paris Revitalift Derm Intensives Glycolic Acid Serum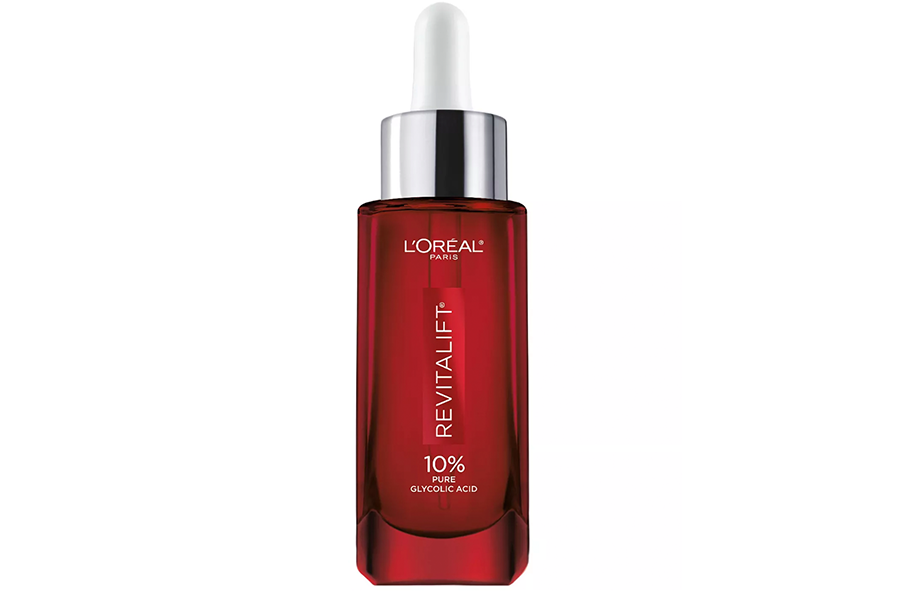 Shop It! $29.99, Ulta Beauty
This drugstore glycolic acid serum contains aloe, glycerin, and hyaluronic acid to soothe as it deeply exfoliates. Apply it to cleansed skin before applying moisturizer.
7Biossance Squalane + Glycolic Renewal Facial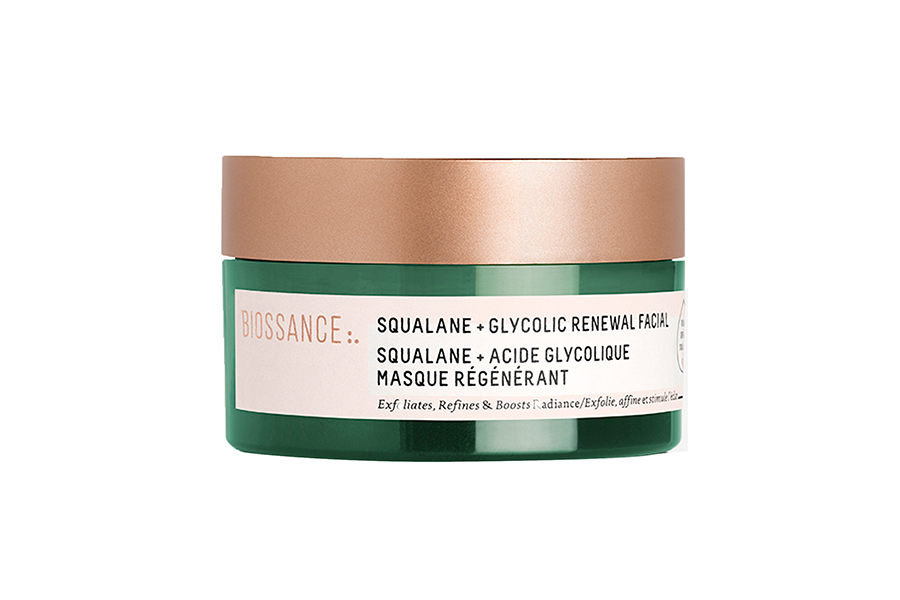 Shop It! $68, Sephora
This all‑in‑one peel, exfoliator, and mask gently polishes away dull, rough patches and minimizes fine lines, discoloration, and enlarged pores. The addition of squalane and hyaluronic acid plump and hydrate skin, too.