What is cica? Everything a dermatologist wants you to know about this buzzy ingredient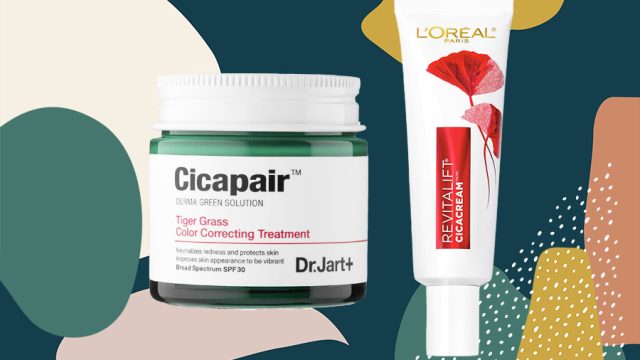 If you walk through the aisles of any beauty retailer, like Sephora or Ulta, you'll see hundreds of different products highlighting different skin care ingredients that promise to give you the smooth complexion of a baby and the radiance of a mythical goddess. There is vitamin C for brightening, CBD for calming, retinol for anti-aging, and now, there's cica for, well, almost everything.
For over 3,000 years cica has been used by herbalists and tigers to treat wounds, and in more recent years it's been studied as an effective skin care ingredient to treat an array of skin conditions, such as acne and eczema, which is why it's been popping up in so many skin care products. If you're still hung up on the "tigers" bit we just mentioned, listen up. It's been reported that tigers roll around in the natural ingredient to help treat their wounds after a fight, hence its modern name—tiger grass.
To further understand what cica is and what it should be used for, we consulted a board-certified dermatologist to break it down for us.
What does cica mean?
Cica, short for Centenella asiatica, is a green plant that's been used as a medicinal herb for thousands of years, explains Dendy Engelman, M.D., a celebrity dermatologist based in New York City. It's now used as an active ingredient in cosmetic products to help target an array of skin concerns, and it's suitable for even the most sensitive skin.
What is cica good for?
Studies show that with continued use, cica helps with soothing psoriasis, eczema, acne, and the effects of aging, as well as the treatment of wounds, including infections, burns, and scars. "It's most well-known for its healing and antibacterial properties, making it great for skin that's more sensitive or prone to dryness," adds Dr. Engelman.
Is cica good for acne?
"Because cica is anti-inflammatory and anti-microbial,  it's a great option for acne-prone skin types to keep blemishes at bay," explains Dr. Engelman. "It's also a powerful ingredient for those who are recovering from acne scarring or usage of harsh acne-targeting skin products." In fact, studies show that after six months of continued use, cica helped to reduce the thickness of scars, so not only does it help to prevent acne, but it can help to heal skin that's already been affected by it. But that's not all—Dr. Engelman adds that because of cica's powerful properties, it also serves as a shield for the skin to help keep it moisturized and prevent aging.
What skin types are better suited for cica?
We all know that certain ingredients work best on certain types of skin—for example, people with very sensitive skin don't typically react well to retinol, so they use bakuchiol instead—but other products, like hyaluronic acid and cica, are suited for all skin types. "Cica is safe for all skin types, and everyone can benefit from using it. In many ways it's a universal ingredient to make the skin look more supple, glowing and moisturized, slowing the skin's aging process by keeping moisture levels within the skin regulated," explains Dr. Engelman.
Below, some of our favorite skin care products with cica:
1L'Oréal Paris Revitalift Cicacream Moisturizer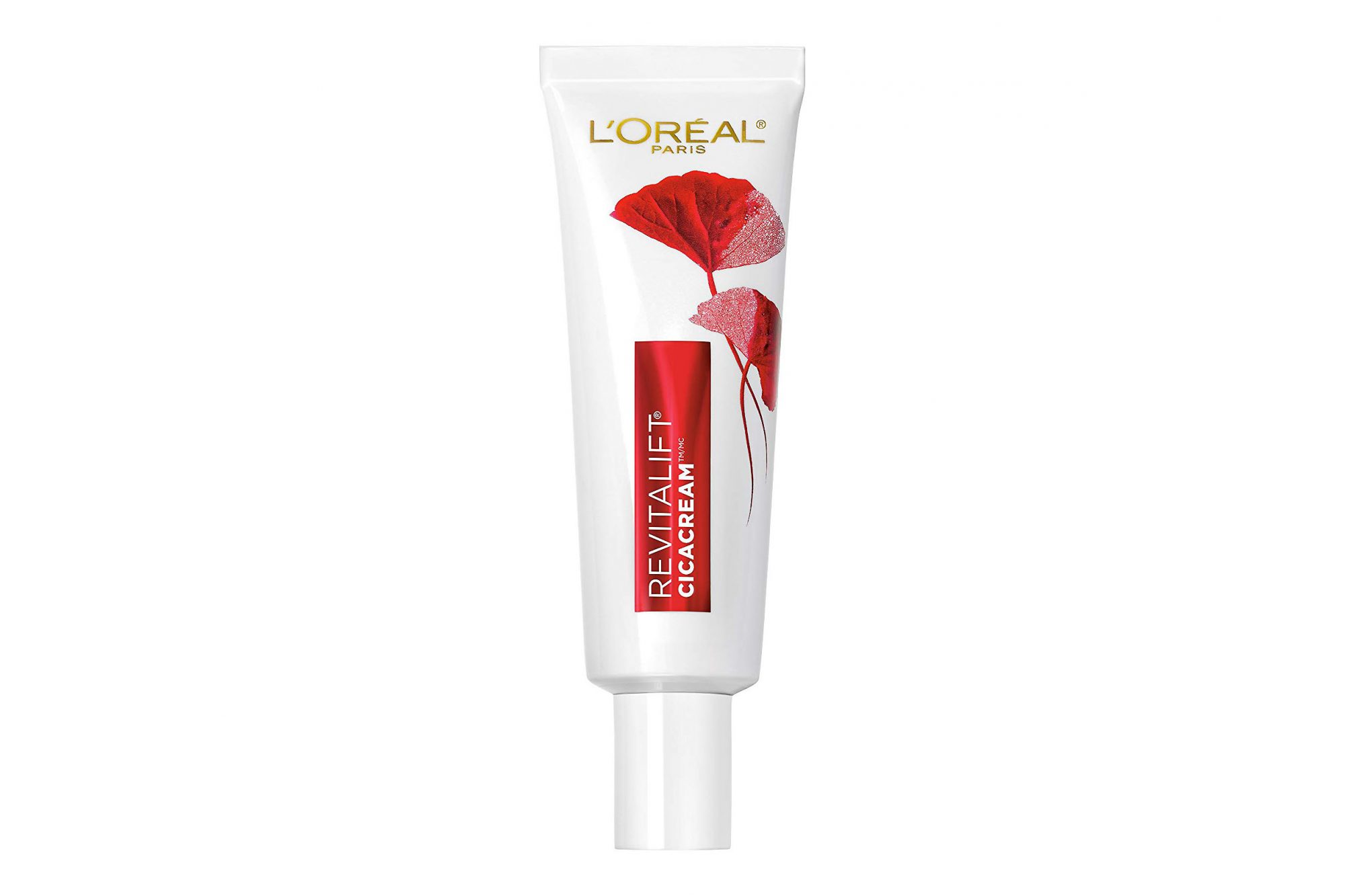 If you're looking for quick results, this is the cica product for you. "It takes only two weeks to see the appearance of fine lines and wrinkles improve with everyday use, and will also make skin feel plump and soft," raves Dr. Engelman. "It strengthens the skin barrier by regulating moisture levels and defending skin against free radicals and other environmental agents."
2Dr. Dennis Gross Ultra Gentle Peel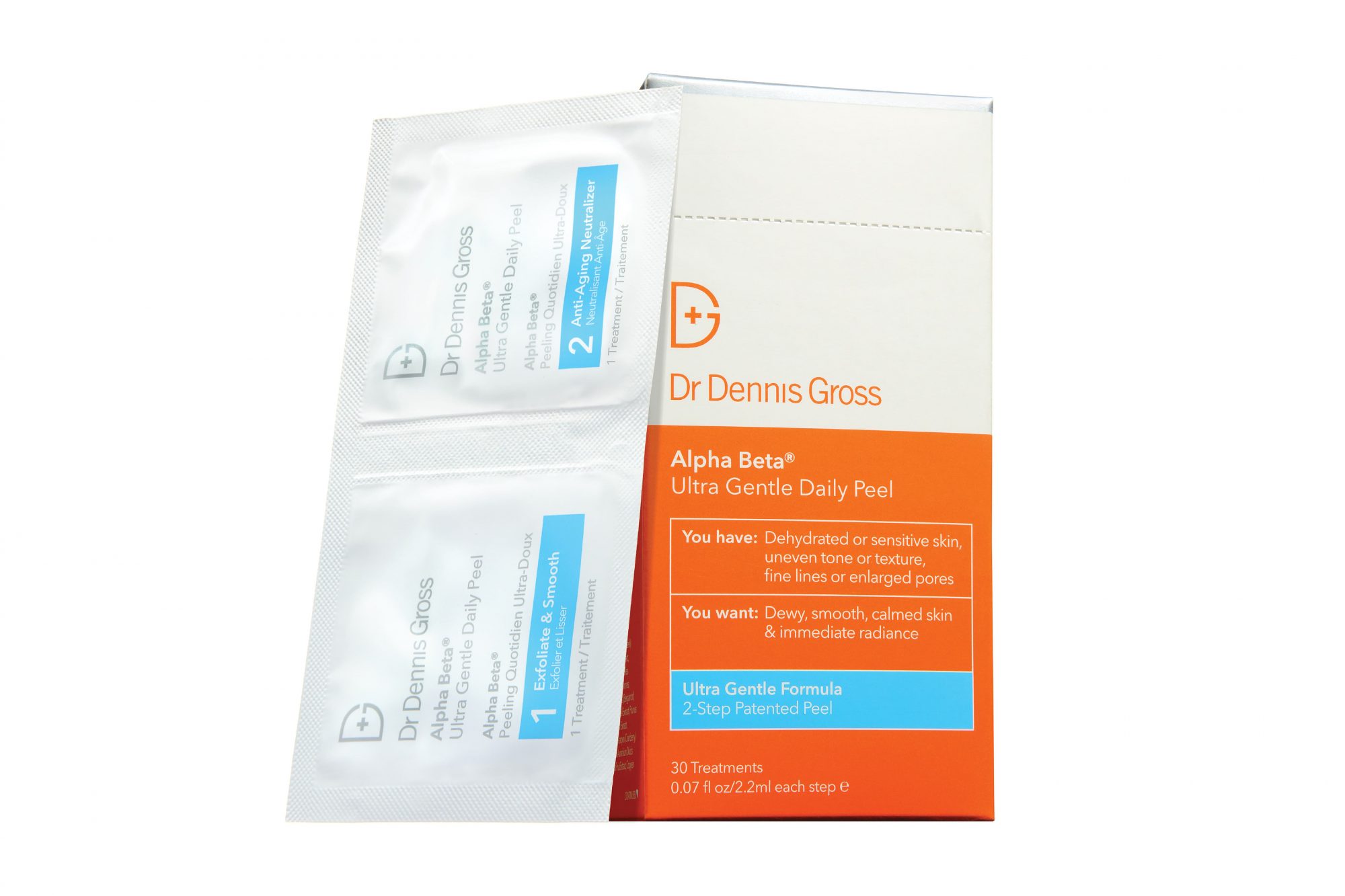 "This is a daily peel that gently exfoliates skin without stripping it of its natural oils, since as we know, stripping the skin with over-drying ingredients can make breakouts worse," says Dr. Engelman. "All acne starts with a clogged pore, and this peel uses AHAs—which remove debris and dead skin that can lead to clogged pores—and cica to soothe and repair irritated skin."
3No7 Cica-Rescue Skin Paste
If you're looking for an overnight treatment that will work to calm sensitive skin, this could be the product for you. For best results, use at night two-to-three times per week, and at least five minutes after applying your favorite serums (you want to let them absorb into the skin).
4Dr. Jart+ Cicapair Tiger Grass Color Correcting Treatment SPF 30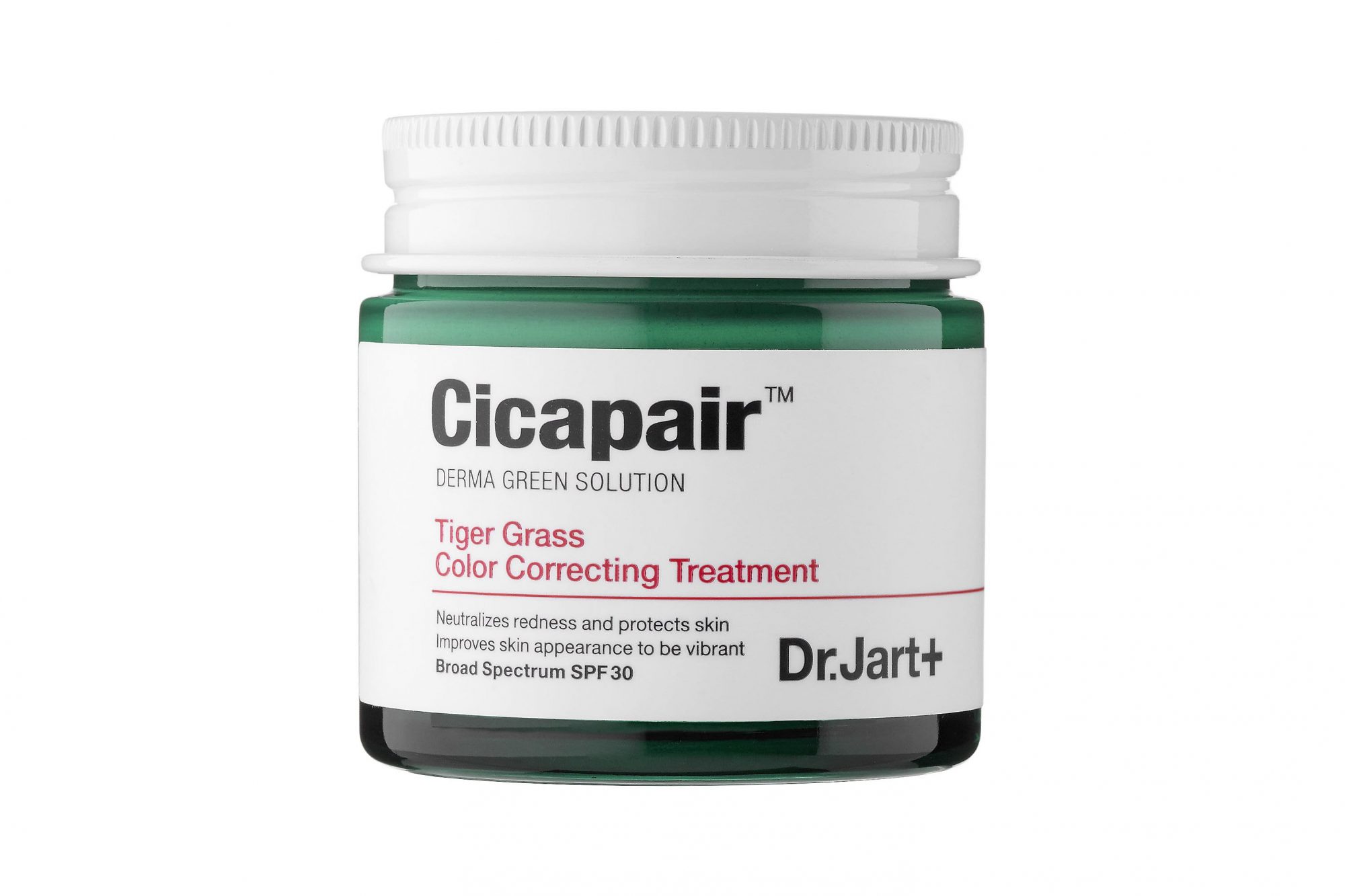 One of the many perks of cica is that it helps combat skin redness, and that's what this tinted treatment is formulated to do. Apply a thin layer of this green-to-beige formula to counteract redness caused by inflammation and sensitivity, but do take into account that it's not a color-corrector. For a more intense result you'll need to use a color-correcting concealer and/or foundation. What we love about this product is that it works as a first layer to help mask redness while treating the skin, and it has the added benefit of having an SPF 30.
5Elemis Cica Booster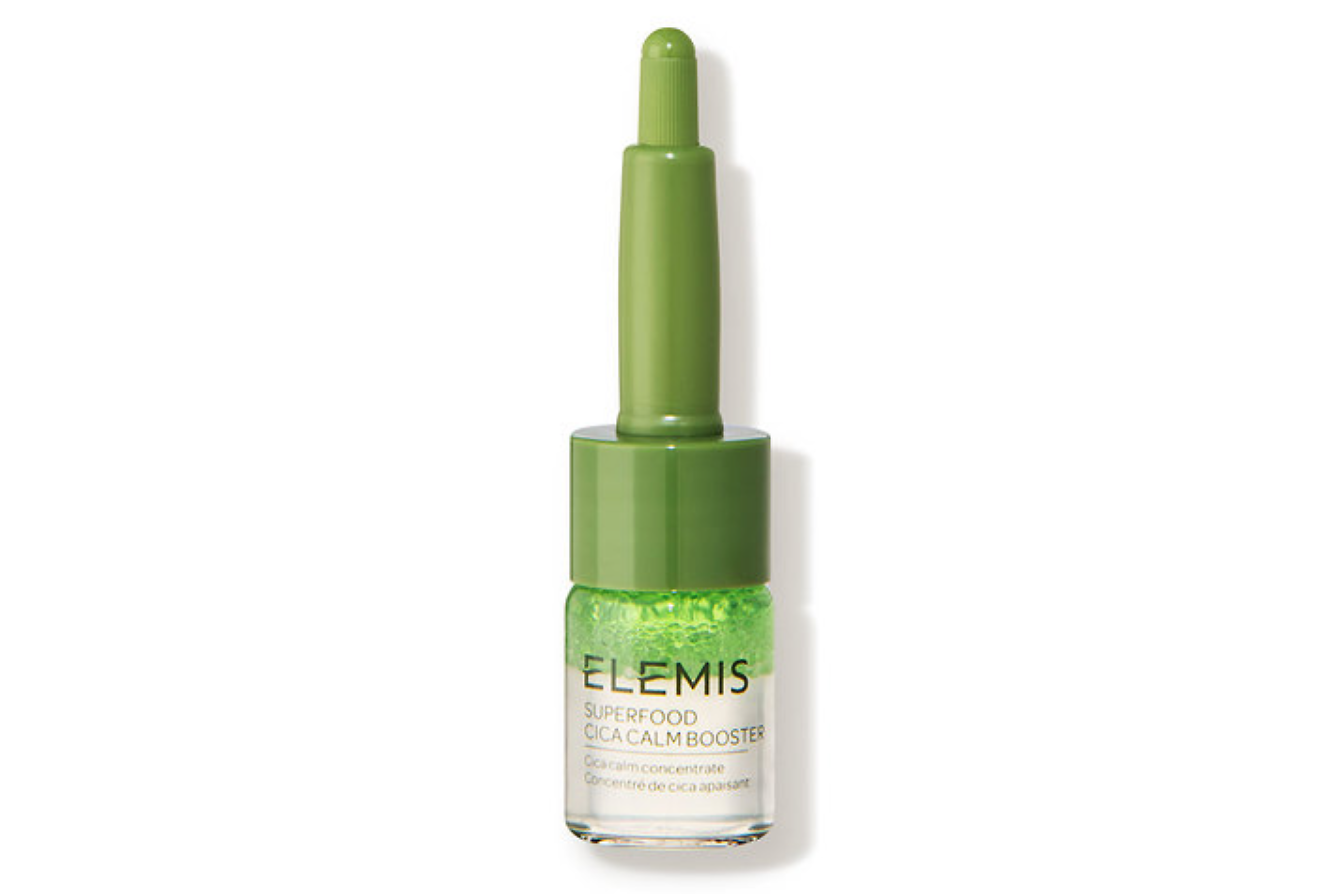 Using a booster is an easy way to incorporate a new ingredient to your skincare routine without having to swap out all your products. To use, simply add a few drops into your favorite facial cream or mask, or mix it with your daily serum for extra benefits.
6Kiehl's Centenella Sensitive Cica Cream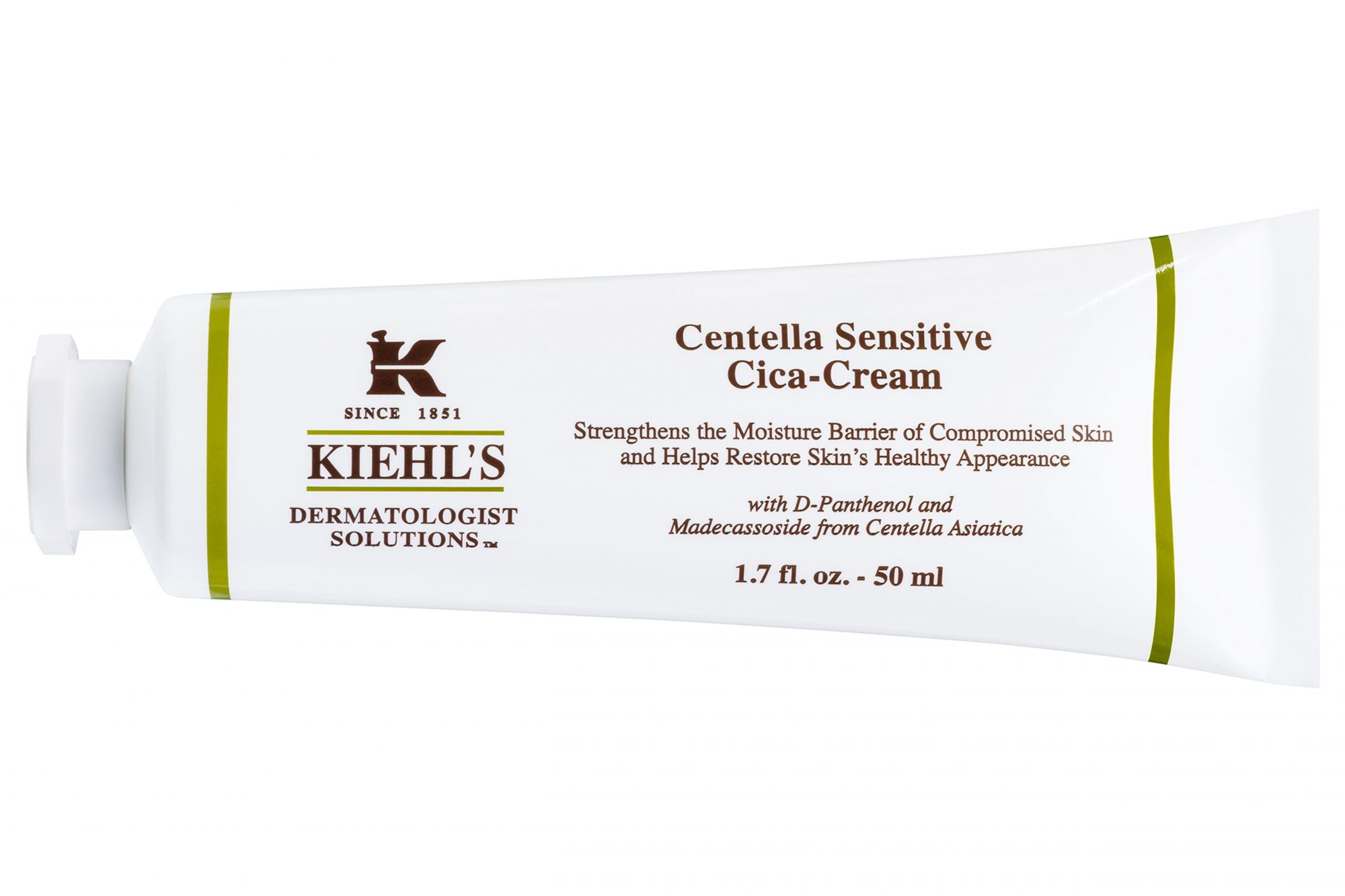 Formulated with vitamin B3 (known for helping skin retain moisture), madecassoside (a compound extracted from Centella asiatica), and glycerin (an effective moisturizer), this is the perfect heavy-duty facial cream for when your skin needs a little extra TLC, like during the winter when skin gets drier. Apply as needed to dry, clean skin.
7Bioderma Cicabio Crème
Don't forget that your body needs skincare too! This cream is especially good for those with psoriasis and eczema looking for a body product. Slather it on day and night for best results.