Benzoyl Peroxide Is the Powerful Acne-Fighting Ingredient You Need to Add to Your Skincare Routine
Here's what dermatologists want you to know about it.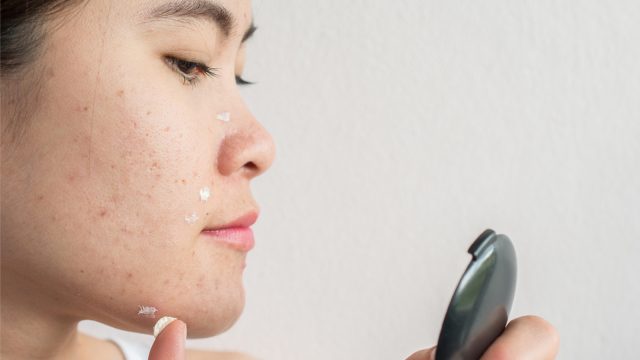 If you've ever dealt with acne, then you know that the process of treating it isn't fun. Apart from being stressful, it can also be tricky to navigate the skincare aisles and find a product that works for your skin type. Ingredients like salicylic acid and retinol can help prevent and treat acne, as can benzoyl peroxide—a tried-and-true antiseptic that dermatologists frequently recommend.
Benzoyl peroxide has been used in dermatology since the 1950s, so it's nothing new—but if it's your first time using it, there are a few things you should know before incorporating this powerful ingredient into your skincare routine. We tapped Beverly Hills-based board-certified dermatologist Tess Mauricio, M.D., and Y. Claire Chang, M.D., a board-certified cosmetic dermatologist at Union Square Laser Dermatology, to give us the full rundown on benzoyl peroxide and how it should be used.
How does benzoyl peroxide work?
Dr. Chang explains that benzoyl peroxide works to target and fight acne-causing bacteria, like Propionibacterium acnes, without inducing the skin's bacterial resistance. The ingredient's antibacterial and anti-inflammatory properties make it most efficient in treating inflammatory acne, like raised red papules and cysts. Additionally, Dr. Chang says that it can also help treat non-inflammatory acne, like whiteheads and blackheads, since it prevents comedones (skin-colored bumps) from forming. Lastly, Dr. Mauricio points out that benzoyl peroxide can also reduce oiliness and dry out active acne, which is why there are so many spot treatments that use it.
Is benzoyl peroxide safe?
Yes, benzoyl peroxide is safe for use, but some skin types react better to it than others. For most, it can be great for treating active acne while also preventing future breakouts. However, Dr. Mauricio warns that benzoyl peroxide can cause dry skin, redness, irritation, and even allergies for those with sensitive skin. Since it's a drying ingredient, make sure to add moisturizing skincare products to your routine to combat the dryness benzoyl peroxide can cause, especially if you have dry or sensitive skin.
How should you use benzoyl peroxide?
Benzoyl peroxide can be incorporated into your skincare routine through a variety of products, though you should be careful not to use multiple products with the ingredient at the same time since that can over-dry your skin and cause more harm than good. Those with consistent breakouts or lots of acne may benefit from a benzoyl peroxide-based cleanser, while people with occasional pimples may be better off with just a spot treatment.
Both Dr. Chang and Dr. Mauricio say benzoyl peroxide can be combined with other acne medications, like topical antibiotic clindamycin or retinol adapalene, though this should be done with caution to avoid irritation. Dr. Mauricio also adds that pairing benzoyl peroxide with calming ingredients like bisabolol, green tea extract, and other moisturizing ingredients can make it more tolerable on the skin.
Can you use benzoyl peroxide with salicylic acid?
While Dr. Mauricio doesn't entirely advise against mixing these ingredients, she cautions that anyone should be careful when using benzoyl peroxide and glycolic acid or salicylic acid simultaneously since the combination can be "excessively drying and irritating." The same can be said when using retinoids.
If you do want to pile on products with these ingredients as part of your skincare routine, Dr. Chang recommends separating the applications. "For example, if you are using a retinoid at nighttime, I would recommend using benzoyl peroxide products in the morning to avoid excess irritation," she explains.
What mistakes do people make when using benzoyl peroxide?
Dr. Mauricio says that some people overuse benzoyl peroxide products thinking that it will treat their acne faster. Instead, this can fast-track irritated skin, so she says it's best to use products with benzoyl peroxide once a day or less, depending on your skin's sensitivity levels.
That said, benzoyl peroxide can still be a great and effective option for clearing acne. Below, shop some of the best and dermatologist-recommended benzoyl peroxide products:
Differin Daily Deep Cleanser
Shop it
Amazon
Dr. Chang recommends this Differin Daily Deep Cleanser that contains 5% benzoyl peroxide, which she says is just as effective as 10% maximum-strength benzoyl peroxide but doesn't cause as much dryness. The cleanser is formulated to absorb oil while also releasing a gentle moisturizer, so it won't over-dry your skin.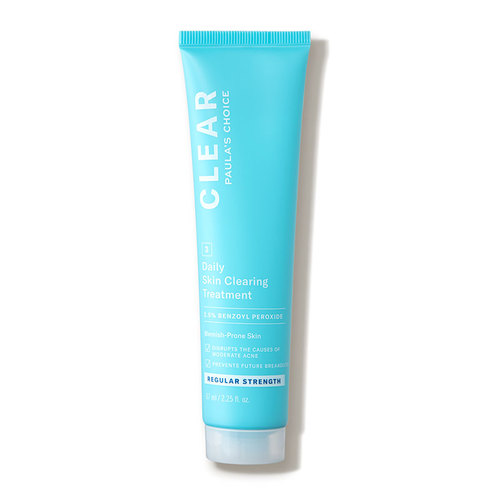 Paula's Choice Extra Strength Daily Skin Clearing Treatment
$19
Shop it
Paula's Choice
Use this 5% benzoyl peroxide lotion after cleansing your skin to fight breakouts and give your skin a boost of moisture.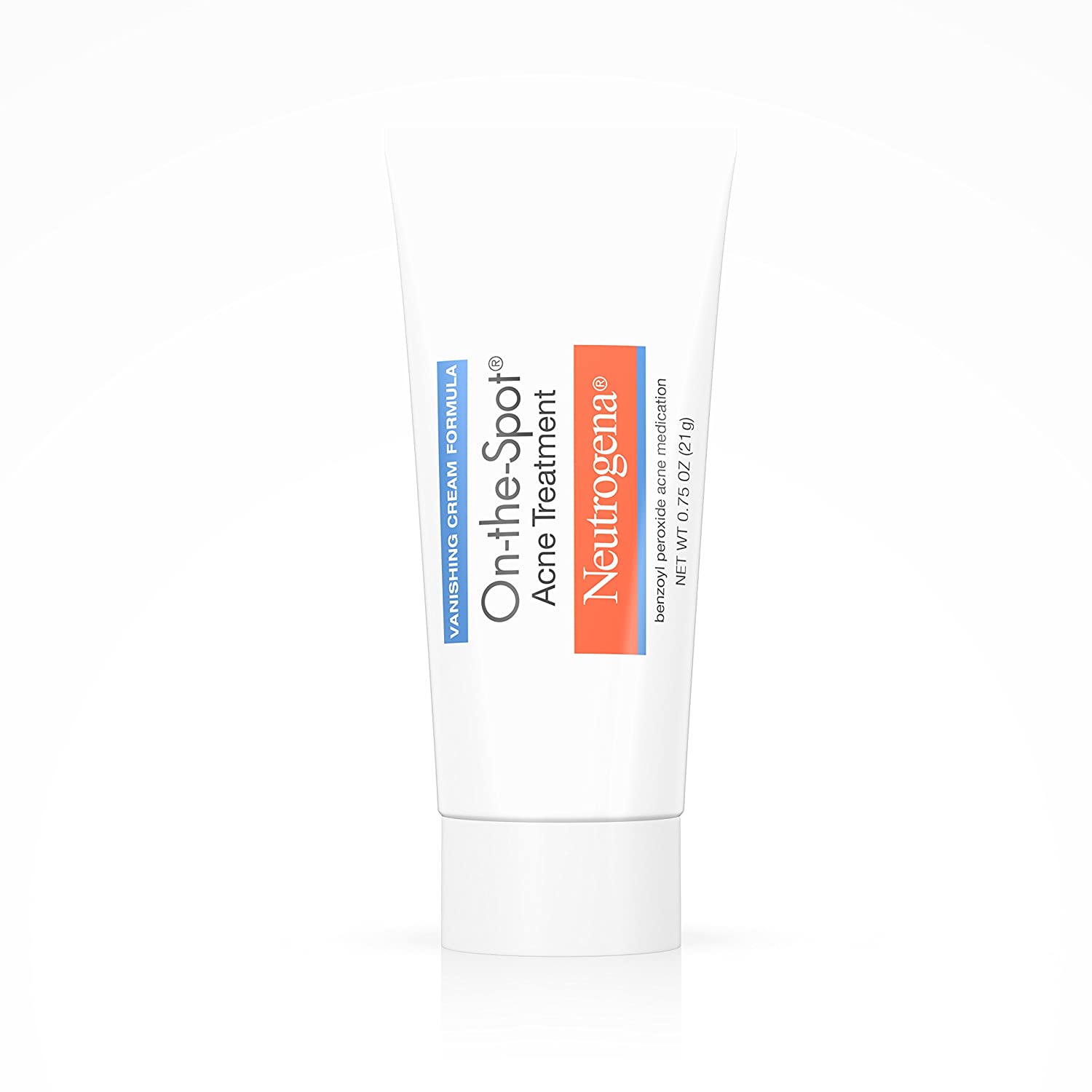 Neutrogena On-The-Spot Acne Treatment
Shop it
Amazon
Since benzoyl peroxide dries out active acne, the ingredient is popularly found in spot treatments like this. Dr. Chang recommends this drugstore pick, which she says can be used on affected areas up to twice a day.
Urban Skin RX Clear Complexion Acne Serum + Spot Treatment
$18.99
Shop it
Ulta
This dual-purpose treatment, which contains 5% benzoyl peroxide, can be applied as an all-over serum or a spot treatment. The vegan skincare product is also free of parabens, fragrance, and sulfates, so there's a lot to love.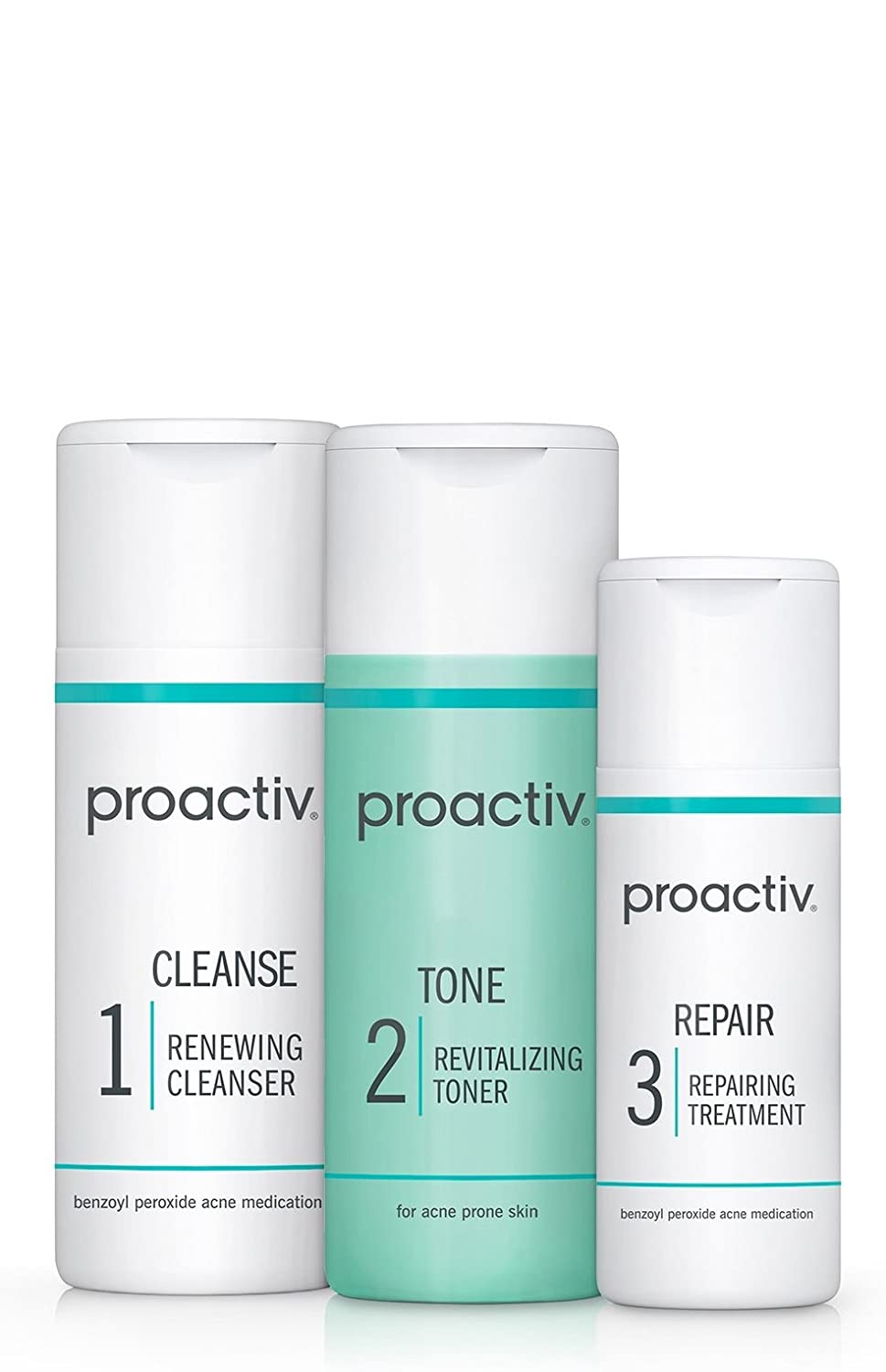 Proactiv 3-Step Acne Treatment
Shop it
Amazon
Dr. Mauricio says she's a big fan of Proactiv skincare, particularly this three-step treatment kit. Both the cleanser and repairing treatment include 2.5% benzoyl peroxide that fight acne, while the toner includes calming ingredients, like aloe juice, to improve tolerability.
Kate Somerville Anti Bac Acne Clearing Lotion
$42
Shop it
Sephora
This benzoyl peroxide lotion is a bit of a splurge, but the reviews speak for themselves. One reviewer said the lotion is "doing wonders battling my hormonal acne and maskne," while another wrote, "It doesn't irritate my skin and usually dries up my pimples in about three days." Consider us sold.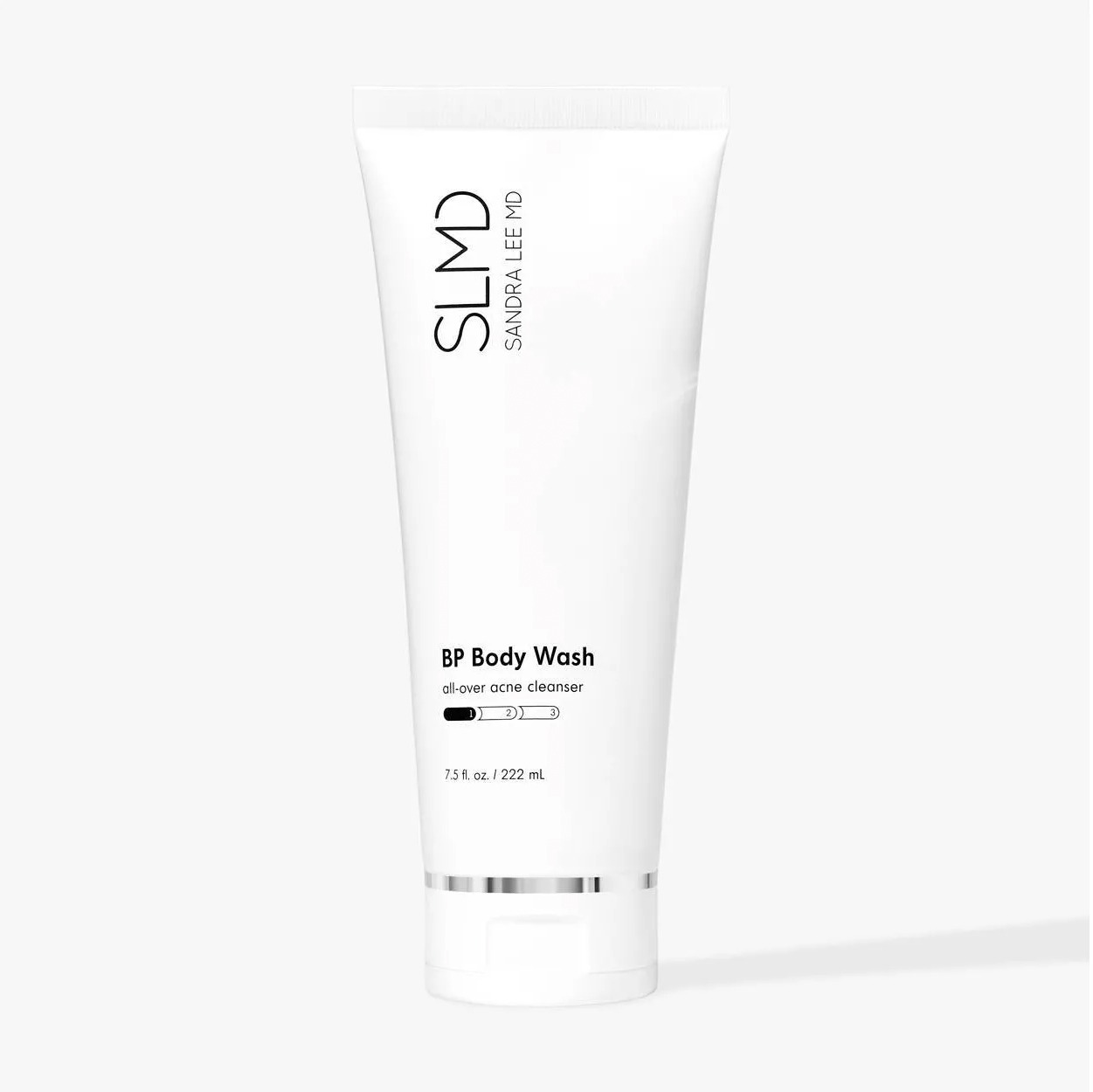 SLMD Skincare BP Body Wash
$34.99
Shop it
Target
Say goodbye to bacne: This all-over body wash is made by Dr. Sandra Lee, aka Dr. Pimple Popper, and includes soothing ingredients like aloe extract.