A Guide to BB Creams, Our Favorite Multitasking Makeup
In our humble opinion, BB creams are truly holy grail products. The multitasking creams have been buzzed about for a while, but whether you (like us) have tried them and love them or whether you're new to the magical makeup, we're here to break it down for you. If you're wondering, "What is a BB cream anyway?" or "How do I use a BB cream?" we talked to experts to answer your questions. Consider this your ultimate guide to all things BB cream.
First things first: What is BB cream?
The "BB" in BB cream stands for "beauty balm" or "blemish balm," and the all-in-one makeup originated in South Korea before gaining traction here. We say all-in-one because these creams are usually designed to serve as a foundation, moisturizer, and sunscreen all at once. BB creams are typically packed with skincare benefits and, depending on the formula, may offer extra hydration or shine control. Formulas of any given product are usually infused with antioxidants, acids such as hyaluronic acid, and all-important SPF for broad-spectrum protection.
What is BB cream used for?
If you're looking for an easy way to streamline your beauty routine, using a BB cream is your best bet for cutting down the number of products you apply in a day. Since these lightweight balms are meant to address various issues at once, you will find products that have SPF protection, a good color-correcting tint (provided that you purchase the correct shade), and moisturizers for healthy, hydrated skin. Usually, BB creams will also have silicone-based ingredients that act similarly to makeup primer, so that's another product you can skip. They're used to smooth out any imperfections and provide an even, natural finish.
How is BB cream different than CC cream, foundation, and tinted moisturizer?
BB creams are basically more sophisticated, souped-up tinted moisturizers. They're equally lightweight in coverage and feel, but BB creams pack more skin-soothing benefits beyond just moisturization.
CC cream, on the other hand, usually stands for color correcting cream. Because these creams are specifically designed to disguise imperfections, they tend to offer heavier coverage in a thicker formula than BB cream but with similar multitasking skincare benefits.
Unlike BB and CC creams, foundation has one job, and that is to cover the face for makeup purposes. Celebrity makeup artist Robert Sesnek points out that foundation usually has the widest range of shades and offers different finishes. BB cream typically comes in select blendable shades and almost always delivers a natural, dewy finish over a completely matte one due to the lightweight texture.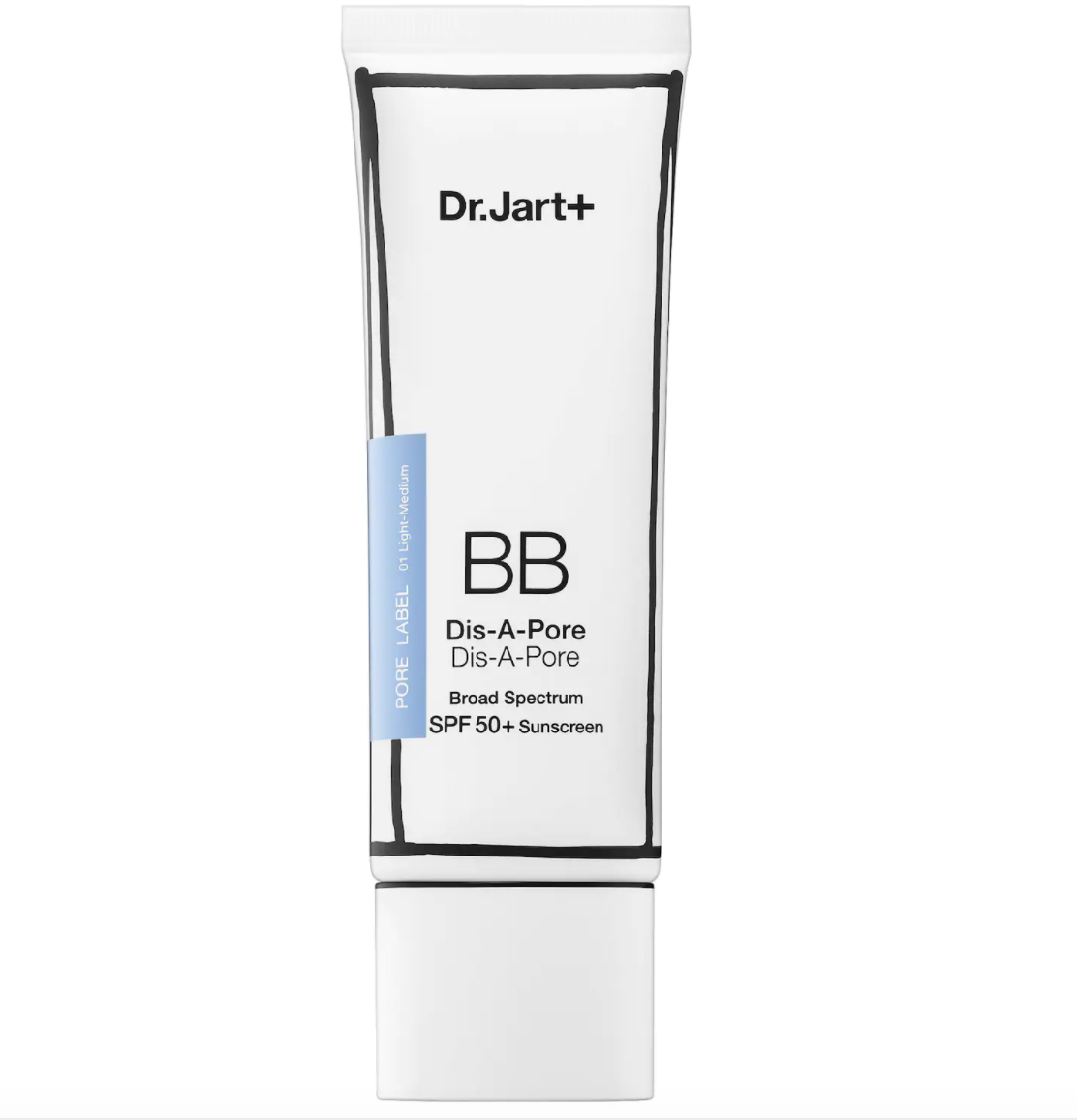 Dr. Jart+ Dis A Pore BB Cream
36
Shop it
Sephora
If you have prominent scars or blemishes you'd like to cover, you may even want to layer foundation on top of your lightweight BB cream to maximize coverage. Just be sure to pick which type of product is best for your particular skin concerns. As board-certified dermatologist Annie Gonzalez, M.D., explains, "There are some really great foundations on the market that are lightweight on the skin, but using too much or too thick a consistency can be counterproductive for oily or acne-prone skin as well as sensitive skin that experiences bouts with eczema or dry patches."
What type of skin can benefit most from using BB cream?
Dr. Gonzalez says that BB creams can work for every skin type (as we said, they're basically miracle makeup products), but because of their hydrating capabilities, SPF content, and lightweight texture, they work particularly well for oily and combination skin. She recommends that these skin types specifically look for an oil-free formula.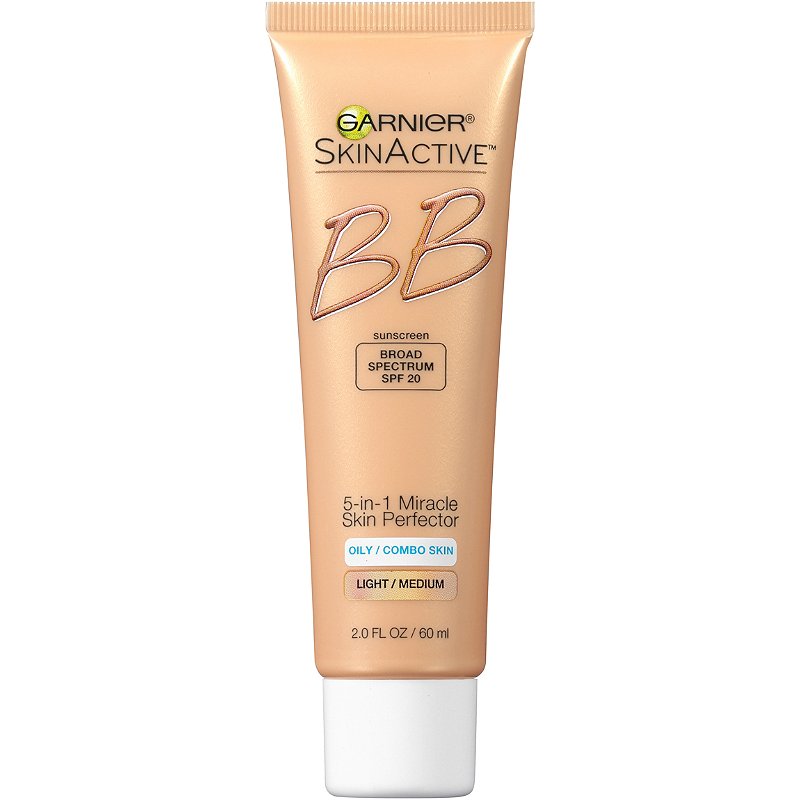 Garnier SkinActive BB Cream
14.99
Shop it
Ulta
How do you apply BB cream?
"I recommend using your hands and fingers to apply BB cream; a sponge will most likely suck up the product since it tends to be sheer in texture," says Sesnek. He says to apply BB cream the way you apply your moisturizer, using your fingers to gently sweep product across your entire face. Then, spot-treat any areas that need more coverage. When you're done, you'll be left with a smooth, even skin surface and a no-makeup look.