Want to Take a Gap Year? Here Are the Pros and Cons
The pandemic is causing students to look at all their options.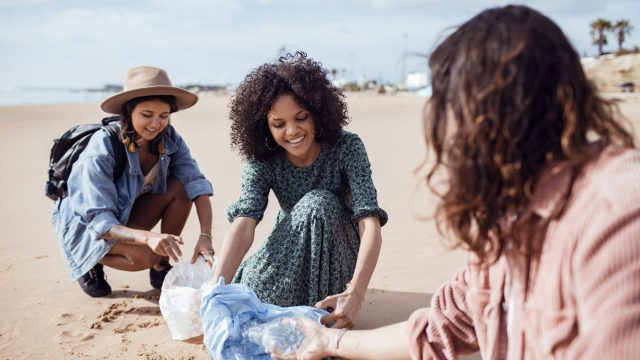 If you're a student and 2020 has stopped you in your tracks and made you truly, deeply wonder what's next, perhaps it's time to consider a gap year. While gap years often get a lot of flack for being an excuse to take a break from formal education, they genuinely have so much to offer, whether you're choosing to follow a specific program to better understand yourself and your goals, dedicate your time to help sick family members, or take a step back to weigh your financial decisions—especially during the coronavirus (COVID-19) pandemic.
For instance, according to the American Gap Association (AGA), a nonprofit that accredits gap year programs, 90% of gap year graduates go to college within a year of completing their gap year. The point is, unlike what some people may believe, gap years are just that: A moment in time to stop and focus on what's most important right now.  
And it seems a lot of students in 2020 are exploring all their options. According to Gap Year Association executive director, Ethan Knight, the search-programs function on the GYA website has gone from 500 searches per month to 2,300 in the time of COVID-19. This suggests that now, more than ever, students are considering how a gap year could benefit them during this uncertain time. 
So if a gap year sounds like your cup of tea and if you're looking for more info to convince your parents on why taking a year off might be the perfect next step for you (and even them!), keep reading.  
What is a gap year?  
First things first, it's not always a year. According to The Gap Year Association, a gap year is defined as, "A semester or year of experiential learning, typically taken after high school and prior to career or post-secondary education, in order to deepen one's practical, professional, and personal awareness."  
While many people take breaks between high school and college to pursue work to pay for their education, Knight points out that, while that's a great experience, it's not the same as a gap year. "Rather: Intentionality, deliberately expanding one's comfort zones, having a cross-cultural experience, and reflecting on your experiences are critical components to a quality gap year, [is what qualifies it]," he explains. Unsure what that measures up to? Think: service and adventure programs (like those offered by The Leap) that will push you outside of your comfort zone, introduce you to new cultures, and give you a chance to live with intention and reflect on it all.  
Of course, not all gap years look the same. Where some people might want to follow the Gap Year Association's guidelines to a T, others may be looking to take time off for more personal reasons—like helping sick family members or working to save up enough money to afford school one day—and not necessarily aim to jet off to another country and work on themselves abroad.  
The point is, you don't necessarily have to have a clear goal in mind, because there's no one-size-fits-all approach. Rather, as Knight points out, it's more of a "choose-your-own-adventure" situation—and that applies to whether you're following one of his programs or using a gap year to figure out what's next. If you opt for the former, there are a handful of components to incorporate into your gap year recipe—namely, volunteering, service-learning, career exploration (like an internship), paid work (though, not only that), and free radical (which Knight says is the space left available for unknown opportunities along the way). If you opt for the latter, it all comes down to what you (and potentially your loved ones) need at the moment that will indicate how to best spend your year off.  
And one more thing: Gap years are rarely a vacation. Frankly, in order to be called a gap year (in accordance with the GYA—not self-prescribed gap years), it must be experiential, educational, and intentional.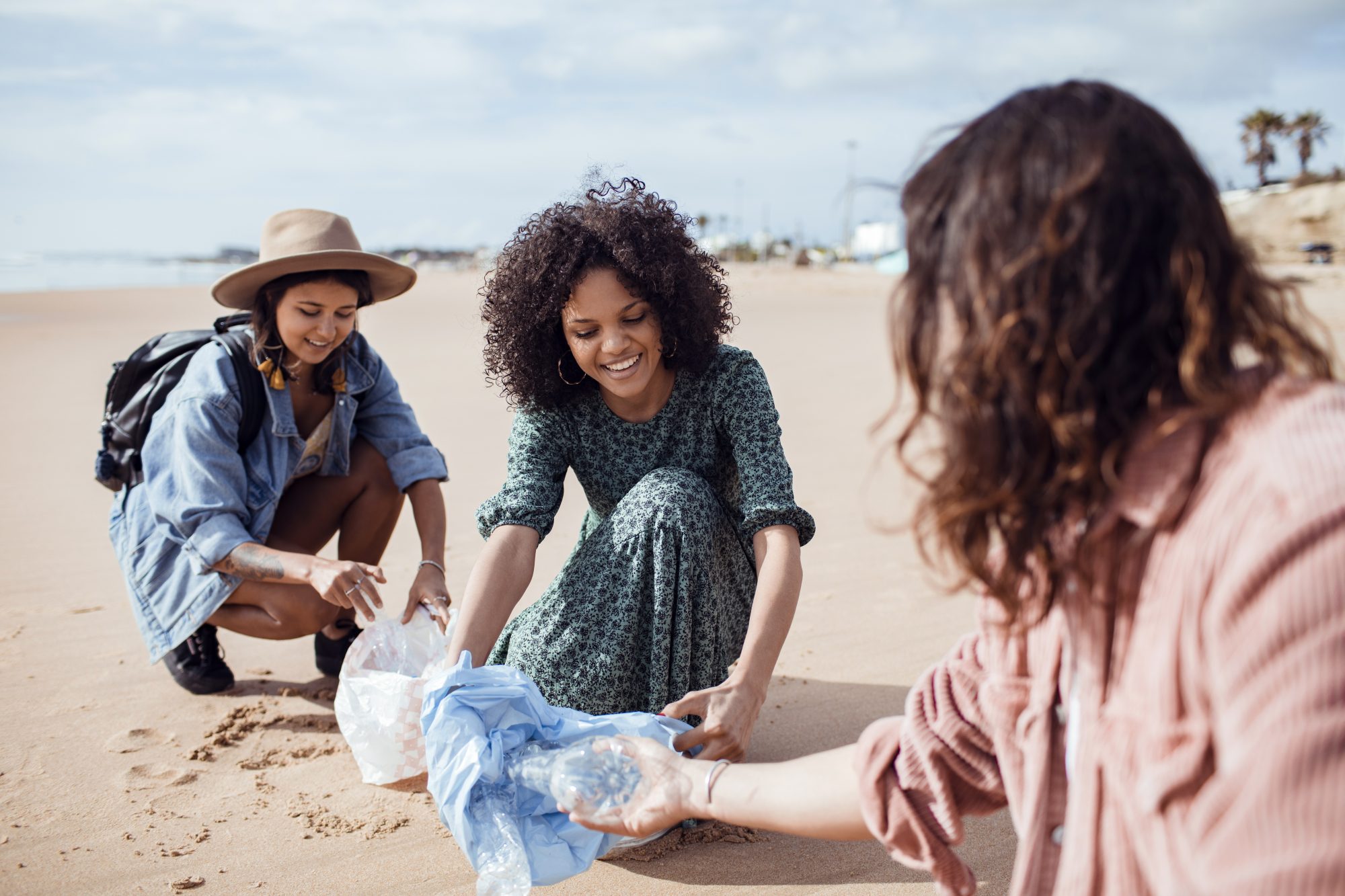 What are the pros and cons of taking a gap year? 
Now that you have a better sense of what a gap year is, it's time to uncover the pros and cons to help get one step closer to whether or not it might be right for you. With Knight's help, as well as that of Julia Rogers, founder of En Route Consulting, a gap year and student sabbatical service provider, we've outlined them below.   
Pro: It can promote a better college experience. 
"A gap year will increase the likelihood that you'd be able to have a more normal college experience when you return next year," says Rogers, who spoke about the topic in a TED Talk in May 2019. She points out that gap-year students often not only have a more fulfilling college experience but a more successful one, often reporting higher GPAs than traditional students. This is likely because they took their gap year to learn what they want out of their education and careers through real-life experiences rather than rushing into a college experience, trying to figure it out.
Knight adds to this, noting that, "Students who take a gap year overperform on their academics once they reach college—which shouldn't surprise us knowing that 'relevance' is the constant challenge for classroom learning. Students who have the opportunity to ground the theory in the real world inevitably know how to use their education better once they hit it."  
Con: Some colleges don't offer deferrals.  
Rogers says to keep this in mind when considering a gap year. If the college you hope to attend doesn't offer deferrals, this means that your acceptance could become null and void if you opt for a gap year.  
Knight adds that this is especially true for athletes. "Students that are on athletic scholarships frequently have a harder time getting a deferral, as coaches tend to recruit to build a specific team," he explains.  
To find out whether your school of choice offers deferrals, keep an eye out for the Official Gap Year College/University Seal. Additionally, peruse GYA's list of colleges across the U.S. and world that offer deferrals.  
Pro: It can cause a higher sense of self and personal awareness. 
"This sounds subtle, but what our data is showing is that students who are grounded in pathways for their future inevitably do better… which all starts with the student," Knight says. In terms of self-awareness, the GYA specifically points out that gap years lead to a more mature, self-reliant, and independent demeanor, and that exploring outside of your comfort zone "allows one to better understand the self and truly know what they are capable of." 
Con: It can jeopardize some financial aid.
Much like how some colleges don't offer deferrals, some financial aid institutions don't either. This means that if you qualify for substantial grants or loans for the fall, they could disappear during the duration of your gap year and be unavailable when (and if) you choose to return to higher education. 
Because of this, Amy Glynn, vice president for student financial success at CampusLogic, says to always check with your admissions or enrollment office before committing to a gap year, as each university has a different stance.  
Pro: It can lead to higher job satisfaction later in life. 
"86% of gap year graduates report being 'satisfied or very satisfied' with their careers once they land in them," Knight says, citing The Gap Year Advantage, an independent study of 280 Gap Year students between 1997 to 2006. "The national average satisfaction [of non-gap year students] is quite a bit lower… again, knowing what you're getting into helps produce better outcomes."  
What he means is that by giving yourself a chance to step back from formal education to focus on what you need at the moment—especially if you're spending your gap year dedicated to a tailored program—you'll be set up to learn more about yourself than ever before, which can lead to higher satisfaction in life and future careers. Of course, if you use your gap year for family needs instead of personal growth (not to say growth can't come from helping your family, because of course, it can!), the stats may be different due to not spending your year specifically focusing on service and reflection programs. 
Con: It can be mentally challenging. 
"Mental health challenges are on the rise for adolescents—especially during times of COVID," Knight says. "Again, this age is a brave, but sometimes fragile time, and so we encourage thinking through support mechanisms and back-up plans." This is important because, whether you're using your year to help your family out of a tough spot, to become financially stable to be able to afford school, or to venture out on your own with a specific program in mind, it can be taxing on your mental health.  
Pro: It offers global citizenship. 
Gap years can take students all over the country and world, offering the opportunity to connect with others through service and compassion. "We live in a more interdependent world than we ever have before and caring for our neighbors needs to be more commonplace," Knight says. "Call it compassion, call it empathy, call it understanding… but when bad things happen to our neighbors we should care and work to support them." 
How can you figure out what to do during a gap year?  
Remember: Not all gap years are the same. For this reason, it's important to go into your decision-making process with your key priorities in mind. Do you want to spend a year focused on service and personal growth? Do you need to help a sick loved one? Do you need to work so that you can pay for school? 
Once you have an idea of what you'd like to pursue in your gap year—and if it's centered around self-exploration as opposed to necessity—you can use the Gap Year Association's planning guide, which is free and takes you step-by-step through the process. (Though, if you're still not sure how you want (or need) to spend your year, that's totally fine, too. It's a process.) 
If taking yourself through the process online feels like a lot—or if you or your parents are looking for a little more guidance—Knight recommends working with a gap year consultant. These gap-year guides can explain everything there is to know about directing your year away from formal education. It's their job to help you find the perfect gap year fit, and they can help tailor it to your finances, availability, and preferences.  
While these consultants are super suitable for guiding you through the process of figuring out what you want to do during your gap year, sometimes talking with other students who have done gap years before can be even more beneficial. If you vibe with that idea, Knight says to check out websites COVID Gap Years and Gap Yearly—two by-student, for-student peer mentorship sites that are totally free. Where COVID Gap Years has crowdsourced an expansive list of programs to easily sort through, Gap Yearly has their Gap Year Guide (which has been created with the GYA) and lets you ask whatever gap-year question you have via online messaging, and more.  
How are gap years being affected by the pandemic?
If you've ever considered a gap year, now might be a perfect time. After all, as Rogers points out, college is a tremendous investment, and, despite most universities going virtual, the overall cost of school is not changing in the face of the virus. That means you are still paying top dollar—or close to it—for an abnormal college experience. "There is also a lot of uncertainty around if colleges inviting students back to campus will even be able to stay open," Rogers says. "This uncertainty combined with the high cost of attending 'Zoom University' makes a gap year an attractive choice for many students. A gap year takes that uncertainty and turns it into opportunity." That opportunity could be to help your family, work to start a savings account, or explore the country—whatever you choose.  
Still unsure about taking a gap year? Think about the concept that, as we speak, much of the world is on a gap year themselves—going about their daily lives in a way that's different than they ever imagined, and learning how to live one day at a time while COVID-19 continues to rear its head. Perhaps this makes it the perfect time to pause before committing to a specific college or career, especially when things feel so uncertain.
"Who knows what the economy will look like in a year's time and before committing to a particular career, it seems like it might be nice to know what opportunities look like," Knight says. After all, according to a recent Atlantic article, the job market is particularly brutal for 2020 grads, so taking a year to mull over your options might be exactly what you need, if this feasible for you and your family. 
While the statistics are still being calculated on just how many students plan to take gap years this year due to the pandemic—whether inspired by financial reasons or to help sick loved ones—many outlets (like the LA Times and Forbes) have published that the likelihood is skyrocketing. This makes sense; after all, 2020 has been *quite* the year. As Rogers reminds us, what's going on right now is a gap in the economy and our general way of life—so it's only fitting to consider what a gap year in your personal and professional (read: educational) life could bring.   
"In the uncertainty of this present time and that of the future, the one certainty we can invest in is ourselves: investing in self-awareness, expanding perspectives, and gaining clarity about what we're good at and how we want to contribute to the planet and its peoples," she says. While COVID-19 might limit our ability to travel abroad, there's still the opportunity to hunker down at home in America to get involved with various gap programs or to simply focus more acutely on the people and parts of the planet in your everyday life. 
Finally, Knight suggests exploring the GYA website to find various gap-year programs, noting that there's everything from semesters spent at sea, to opportunities to study art, architecture, and European culture, to so much more. "I strongly encourage only doing it [for] 45 minutes to not get overwhelmed, but have students write down the activities, not the programs, that get them excited," he says. By marking down the activities that are most of interest to you, you'll have a roadmap to building your ultimate gap year.
And while some of these programs do cost money, Knight explains that most programs, like schools, have financial aid options and have low-cost options as well. "Gap years don't have to be unsafe if you plan properly and work with vetted providers (as the GYA does through its accreditation process)," he says.
While there are many reasons why you might choose to take a gap year, especially due to the pandemic, it's important to listen to your gut, look at all your options, and choose the path that's right for you.