Here's what happened when a self-proclaimed winged eyeliner snob tried the viral eyeliner stamp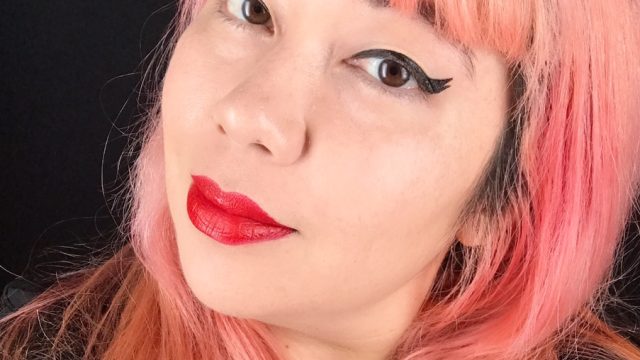 Hello, my name is Marie, and I will be the first to call myself a winged eyeliner SNOB. I have been doing the winged thing for over a decade and I have tried every type of liquid eyeliner under the sun. My very first eyeliner was the MAC Liquid Eye Liner in Boot Black. Eventually, I graduated to the most incredible, but now-discontinued Anna Sui liquid liner. When I think about that eyeliner (which was introduced to me by my best friend, another winged-eye elite), my heart skips. It had the most elegant, precise brush, stayed on all day, smelled like goddamn roses and, in true Anna Sui fashion, came in the most ornate packaging. SIGH! I miss you, Anna Sui eyeliner.
After that came Benefit Cosmetics Magic Ink eyeliner, which gave Anna Sui's a run for its money, making it the perfect replacement. Sadly, it was ultimately discontinued as well. (Benefit, consider this my official PLEA for its comeback.)
Since then, winged eyeliner hit the mainstream, and everyone was doing the feline flick. Cat-eye sporting celebs like Taylor Swift, Lauren Conrad, and Adele no doubt helped elevate the trend. Cosmetics companies caught on, and almost every brand came out with an easy-to-use felt eyeliner pen. I was pissed at first — where the hell was a thin, detailed brush I was so used to using? Then I fell in love with a few of them myself (ahem, Stila, Kat Von D, Eyeko), but that's another story for another time.
Now, with all my years of practice I can do a pretty good freehand wing, but admittedly, I do have off days, and somewhere I accidentally go into an extreme, Amy Winehouse (RIP) level with my cat-eye. When The Vamp Stamp came out I was intrigued, but also was like, WTF?! After my many years of eyeliner training, something like THIS has to come out? HOW DARE U. Still, I was curious, and everyone here at HG, even more. I had to try it. The kind humans at The Vamp Stamp sent us samples of their medium and large VaVaVoom stamps to play with.
We did a Facebook Live with The Vamp Stamp's social media maven, Carlie, where she taught us how to get our vamp on. You guys, it was mind-blowing. You just dip the stamp into the ink, and gently stamp the corner of your eye. It's so easy, it's almost RUDE.
We also shot the video above where I tried my hand at a double wing.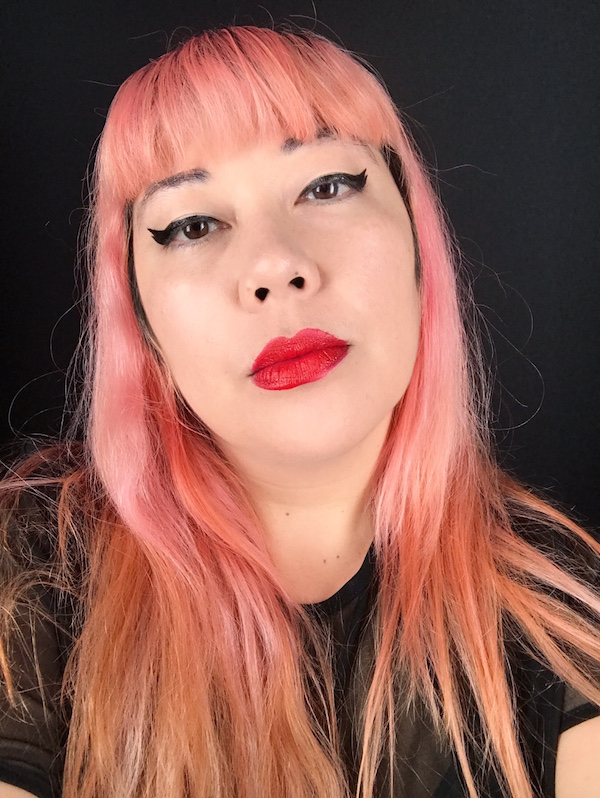 So simple. All I have to say is OH MY GAWD.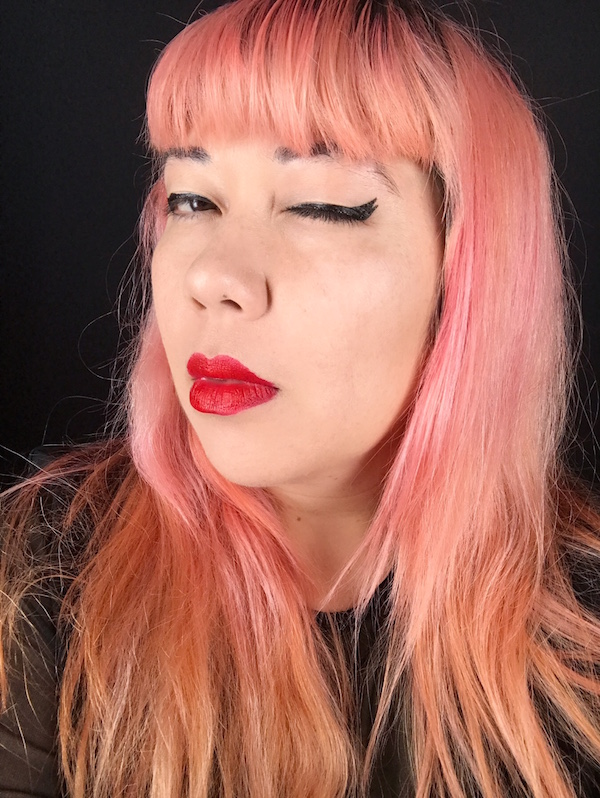 Associate Beauty Editor Alyssa, who has to use tape when she does a cat-eye, was instantly obsessed:
"I think it's great for newbies because it allows you to get that perfect winged eyeliner without having to make much effort. It doesn't feel like you're doing eye surgery, LOL."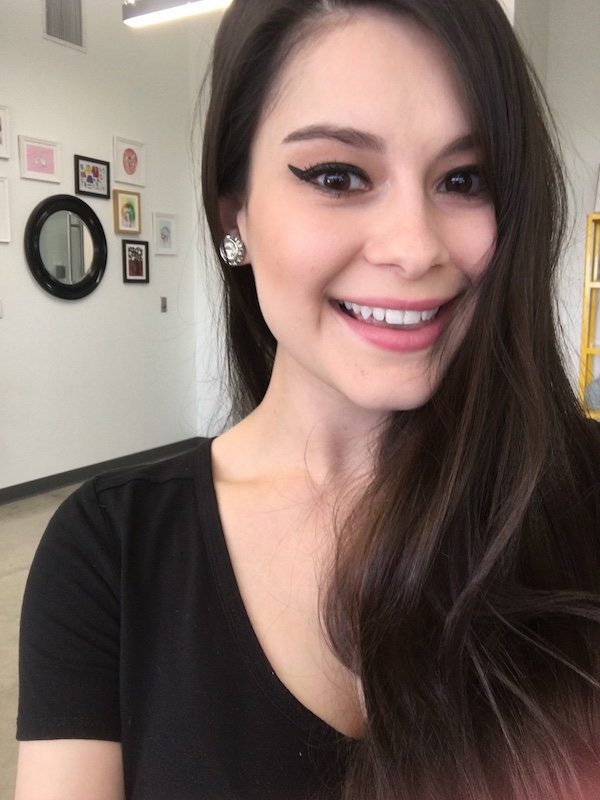 Their Vink formula is no joke either. This is me after an hour of intense exercise. Look how it stayed on!
I've become a Vamp Stamp believer. Of course, as a longtime cat-eye artiste, I'll still draw it on, but when I want perfection and a thicker wing, I'm going to reach for this baby.
And if you prefer a mini cat-eye, they are also going to come out with a smaller, kitten-sized wing!
The Vamp Stamp is currently sold out — because that's how hot it is, but you can place an order and it will ship as soon as it's in stock.