We Asked Dermatologists If We Have to Use Face Toner, and Here's the Scoop
If you haven't been using one, you'll run to buy one immediately.
We all know that the best way to get the most of your skincare products is by cleansing your face every night. Doing so helps remove leftover makeup, sweat, and debris, making your skin a blank canvas to better absorb your favorite products. While a good cleanser is a smart place to start, following up with a toner has major benefits, too.
Many people may be familiar with old-school astringent toners, but toners have come a long way since then. Now, toners have evolved to do more than just cleanse the skin. Now, they have an array of skincare benefits that range from speeding up the recovery of dark spots to calming inflammation. To better understand what toners are and how they work, HelloGiggles spoke to two board-certified dermatologists to give us the low-down.
What does face toner do?
"Toner helps to remove oils and dead skin and soothe skin," says Shari Sperling, M.D. However, Michelle Henry, M.D., a New York-based board-certified dermatologist, says they're no longer just used to augment cleansers, they're now used as a way to deposit some dilute active ingredients.
What are the benefits of using a face toner?
As mentioned above, it acts like a second cleanse and delivers some dilute ingredients. "If you have melanin rich skin, for example, and are targeting some hyperpigmentation, it's great to try a toner with a dilute glycolic acid as it'll help to increase skin cell turnover and combat hyperpigmentation," says Dr. Henry. In short, look for dilute skincare ingredients that target your skin concerns and will benefit your skin type.
How to use face toner:
Dr. Henry says that the best way to use it after cleansing. Saturate a cotton round with your toner and gently wipe it across your skin. Once your toner has dried, you can apply the rest of your skincare as you typically would.
How to pick the right toner:
Both Dr. Sperling and Dr. Henry say there are buzzwords you can look for to find the best toner for your skin. For example, acne-prone skin should look for salicylic acid to help treat and prevent breakouts, while glycerin is a good ingredient for dry skin due to its moisturizing properties. For mature skin, keep an eye out for antioxidants such as vitamin C to protect skin from premature aging, while aloe vera and calendula soothes and calms those with sensitive skin. Those with normal skin should opt for hyaluronic acid to keep the skin balanced, and alcohol-free witch hazel is good for oily skin as it removes excess oil without being overly drying.
Best face toners:
1. Best toner for treating dark spots: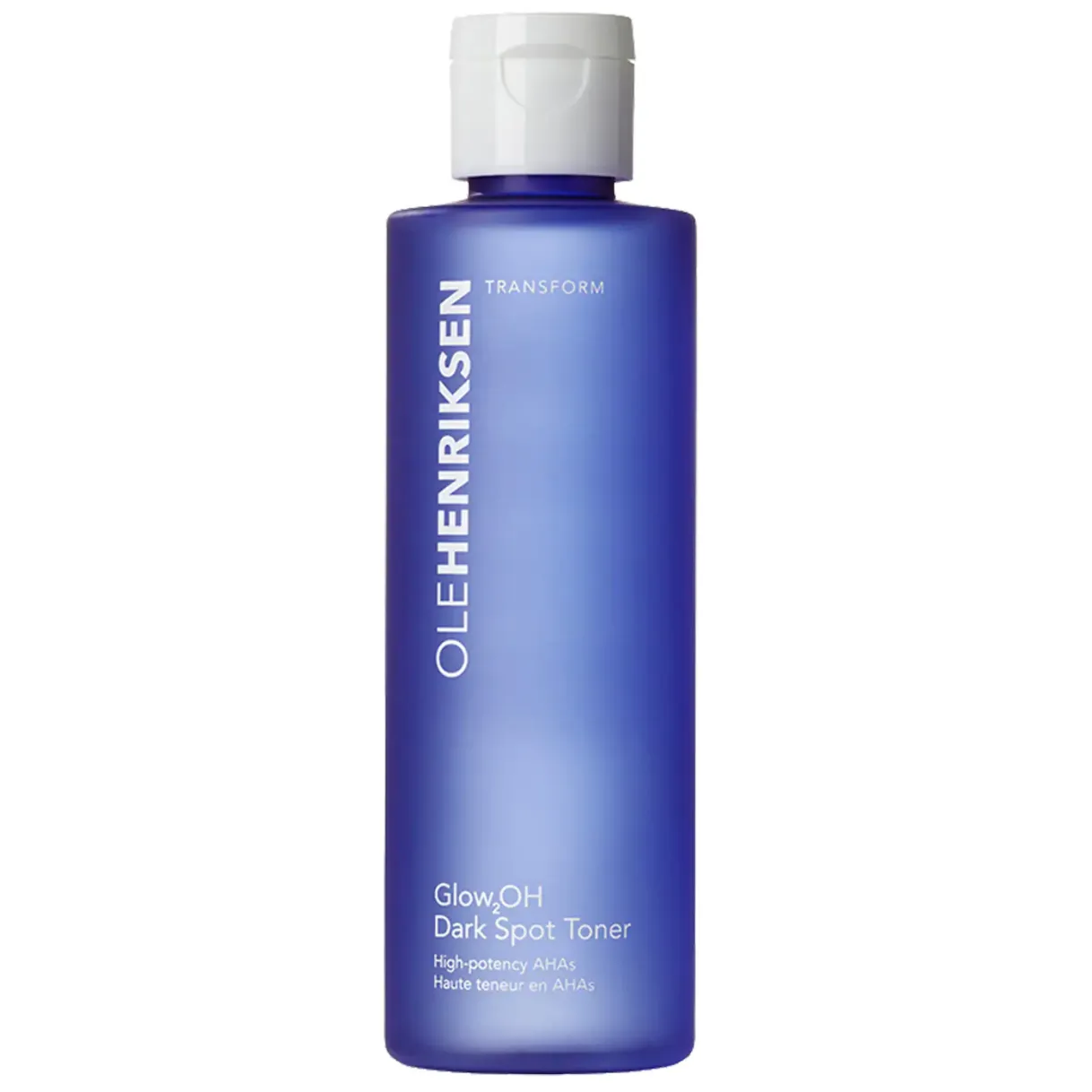 Ole Henriksen Glow2OH Dark Spot Toner
$$29
Shop it
Sephora
This nighttime toner has powerful AHAs, such as glycolic and lactic acids, that target dark spots over time to reveal glowing, even-toned skin.
2. Best brightening toner: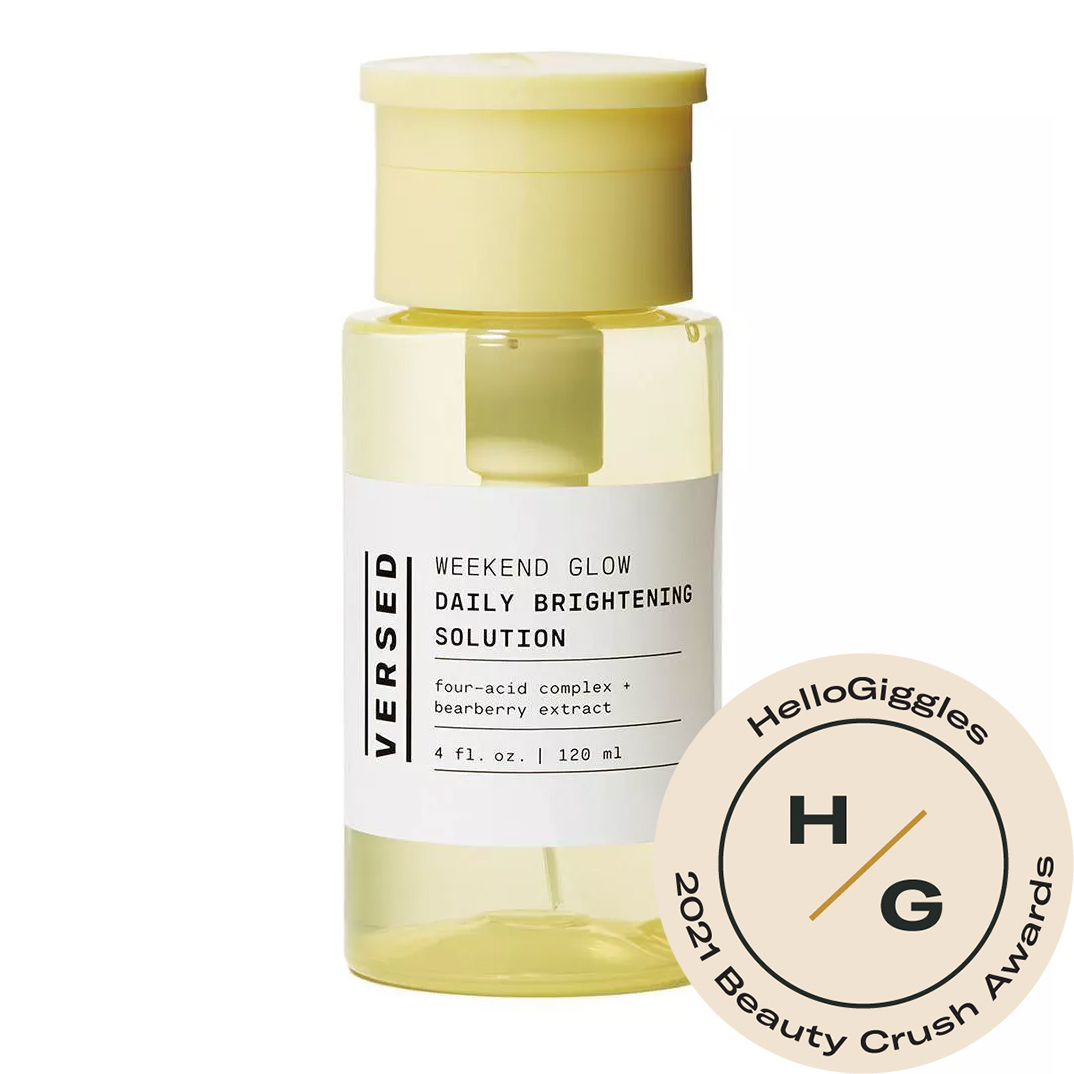 Versed Weekend Glow Daily Brightening Solution
$$17.99
Shop it
Dermstore
The formula includes exfoliating azelaic acid, renewing alpha-hydroxy acid (AHA), brightening vitamin C, toning kojic acid, and bearberry extract to help fade dark spots. We love it so much, we gave it a Beauty Crush Award.
3. Best toner for oily skin: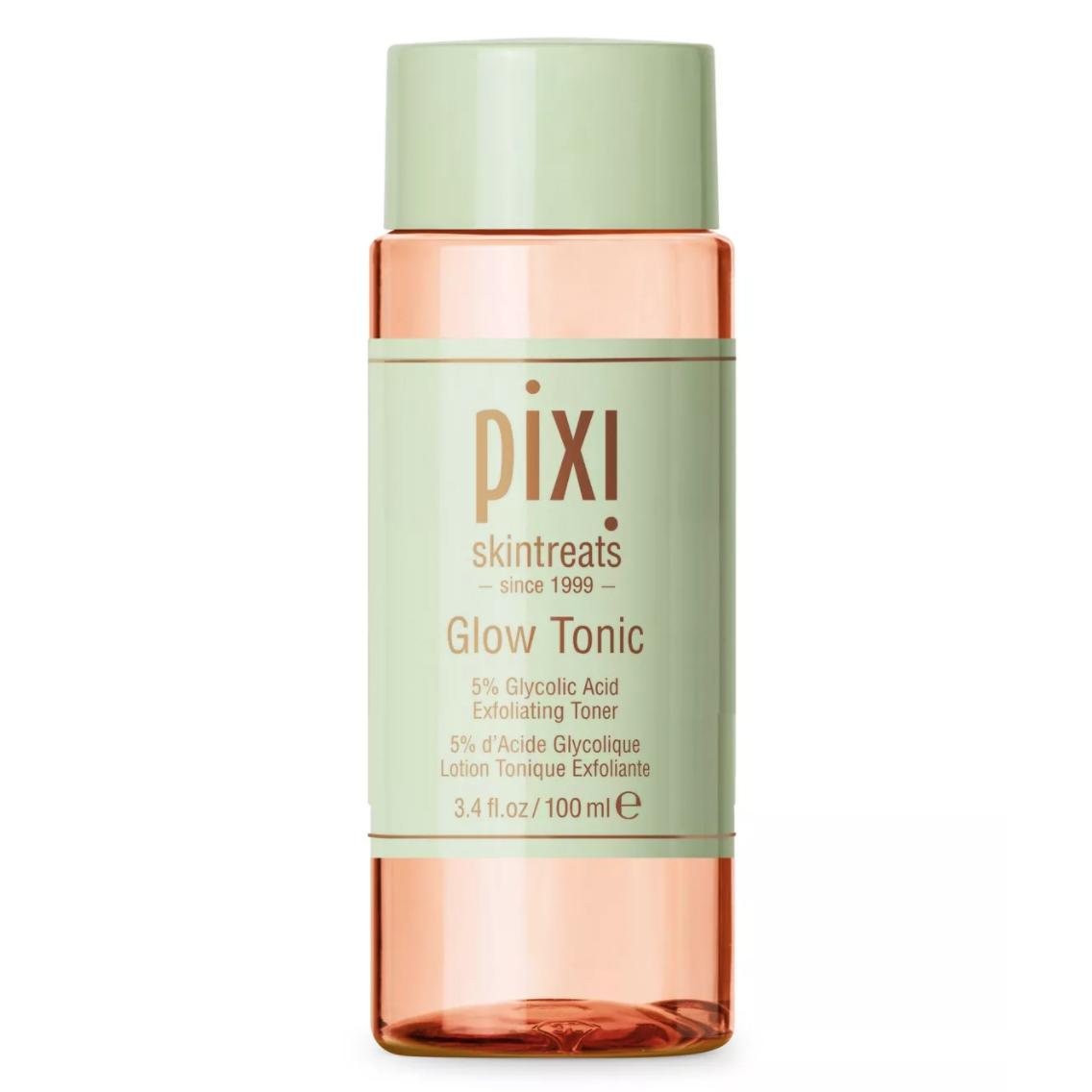 Pixi by Petra Glow Tonic
$$15
Shop it
Target
This drugstore favorite uses exfoliating glycolic acid, soothing aloe vera, and hydrating glycerin to give oily skin a glowy (not greasy) look.
4. Best toner for acne-prone skin: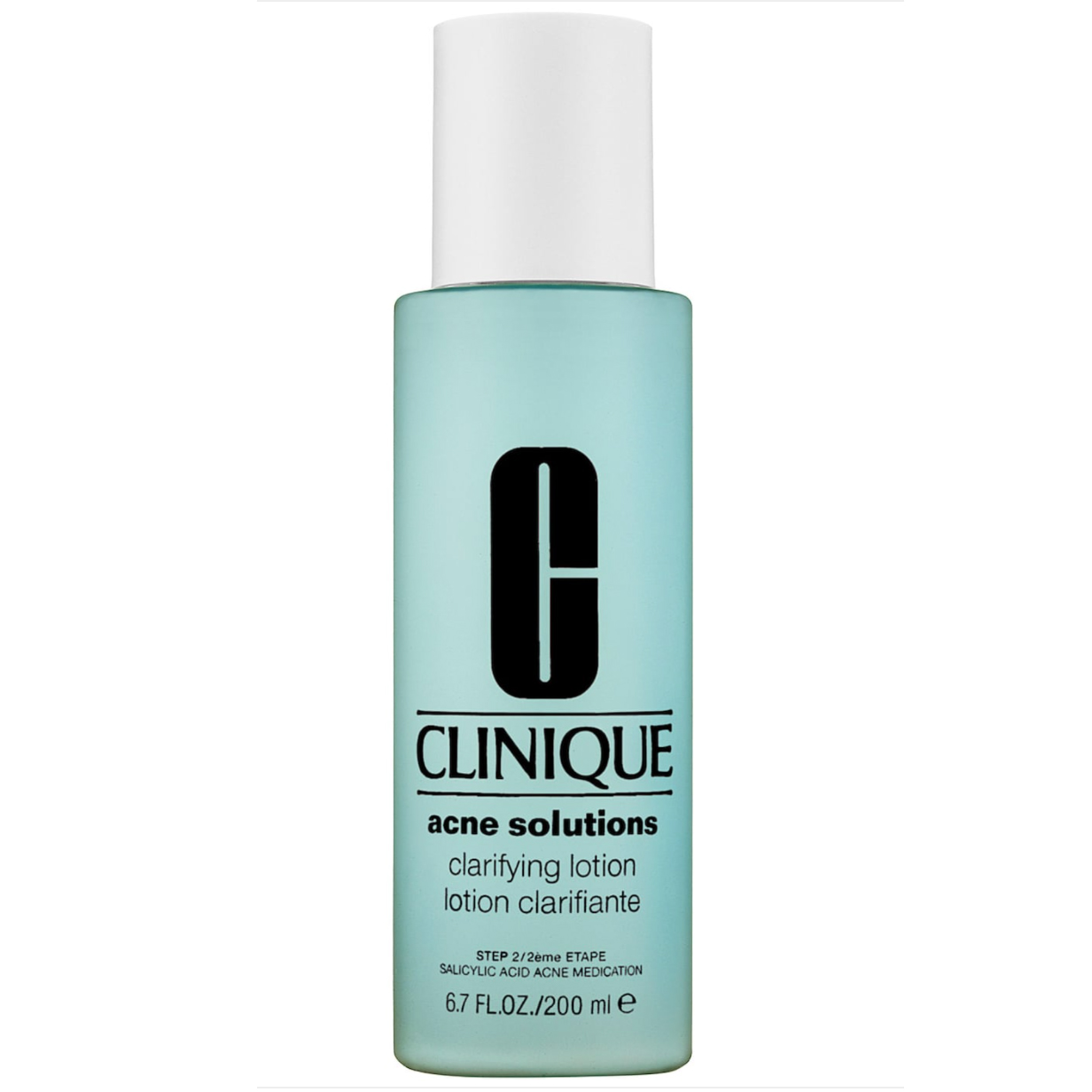 Clinique Acne Solutions Clarifying Lotion
$$18
Shop it
Sephora
A favorite of Dr. Henry, this medicated toner contains salicylic acid to help treat breakouts and control excess oil in the skin.
5. Best toner for dry skin: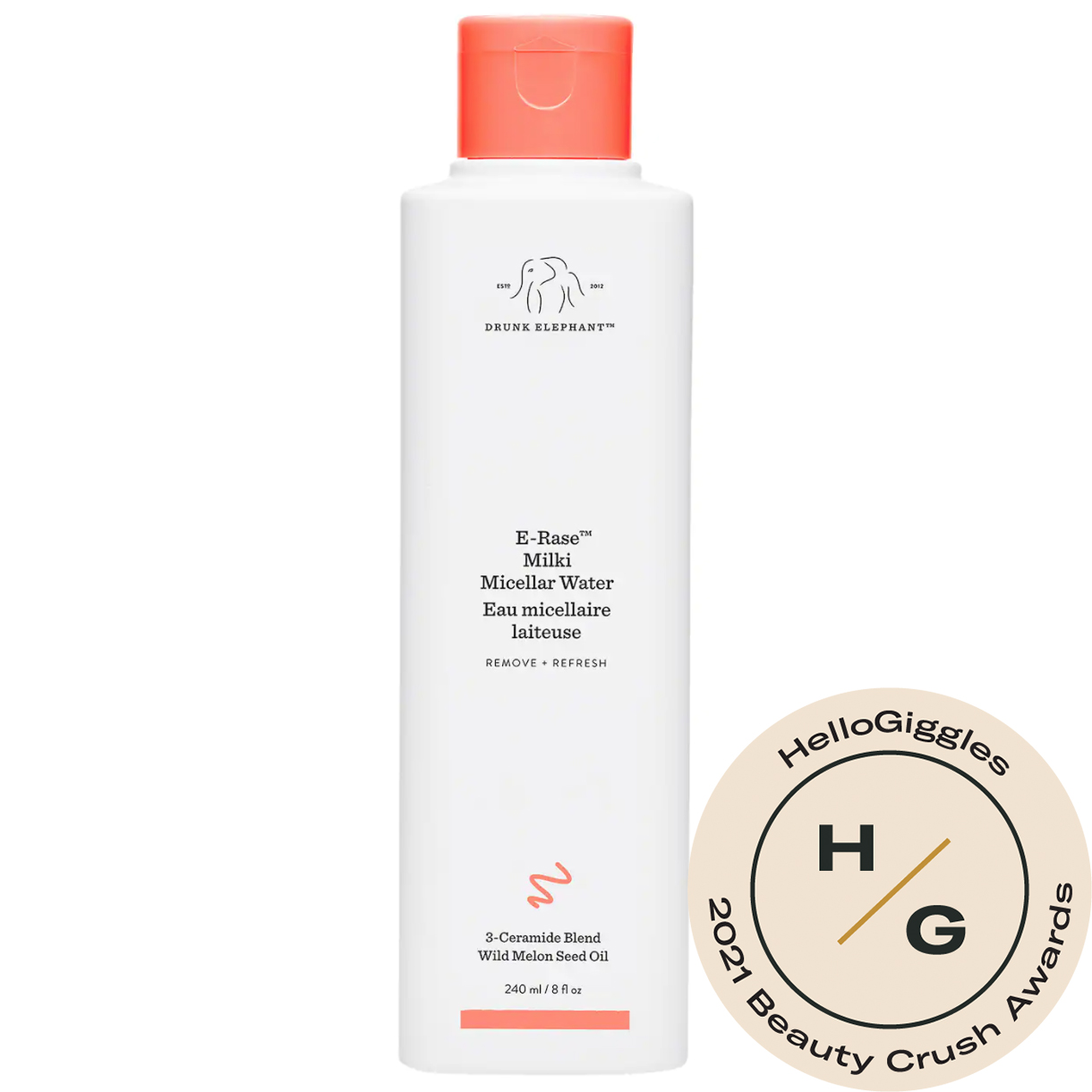 Drunk Elephant E-Rase Milki Micellar Water
$$28
Shop it
Sephora
Hydrating ceramides, replenishing fatty acids, and strengthening vitamin E make up this moisturizing toner. During the testing period of our Beauty Crush Awards, our testers said this toner works quickly and effectively and is great for sensitive areas like the eyes.
6. Best toner for sensitive skin:
Kiehl's Calendula Herbal Extract Alcohol Free Toner
$$40
Shop it
Nordstrom
Because of the calendula in this formula, Dr. Henry recommends it for people with super-sensitive skin or for people experiencing irritation. "It's really anti-inflammatory and great for those with more inflamed skin," she says.
7. Best clean toner:
Farmacy Deep Sweep Toner
$28
Shop it
Sephora
True to its name, this toner seeps deep into your pores to gently exfoliate, cleanse, and control excess oil production without over-stripping the skin. "This toner is water-light, so the absorption is lightning-fast," said one tester for our Beauty Crush Awards.