Disney just bought Fox, but what other companies does Disney own?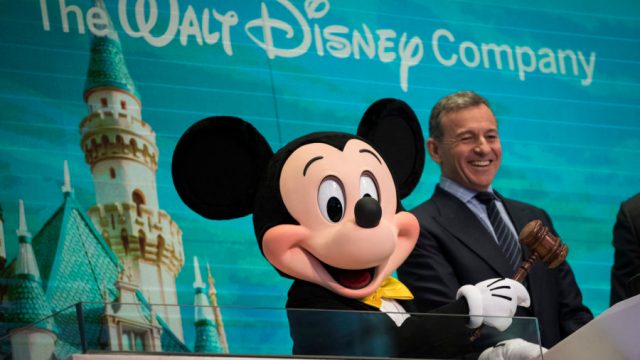 Unless you've been avoiding the news this week, you've probably heard that Disney acquired 21st Century Fox. The landmark deal cost Disney $52 billion, and left the company with Fox's movie, television, and streaming services. It's a major move for the company, but it isn't their first rodeo. The Magic Kingdom actually owns quite a few of your favorite businesses and entities already. Here's the rundown on which companies belong to Disney. You might be surprised by some of these!
Marvel Entertainment
In a move that shook the superhero world, Disney famously purchased Marvel in 2010. This left the company with the wildly popular Marvel Cinematic Universe, and everything connected to it. And with the highly anticipated Avengers: Infinity War and Black Panther due out in 2018, it's clear this was an excellent investment.
Hollywood Records
Lucy Hale and Zendaya both sing on this label. What many don't know is that it's a Disney property, created for artists that don't quite match up with the flagship label.
Pixar
Disney famously bought Pixar in 2006 — a move which many feared would alter the famously independent and quirky brand. However, based on numerous wildly creative and successful Pixar movies in the years since, we can safely say all's well that ends well.
Baby Einstein
If you're looking to stimulate you baby's brain (and give him or her some great toys at the same time), you can thank Disney. The company purchased the business back in 2001.
ABC Network
Believe it or not, Disney has been running the show at ABC since 1996. In recent years the company has worked to expand its television-based empire, adding hit Marvel shows to the programming schedule.
ESPN
Big sports fan? Disney is behind that too; the home of Mickey Mouse has 80% ownership over ESPN and all associated channels.
A&E
Yep, Disney co-owns A&E with Hearst. Bet you never thought Mickey Mouse and Don Draper had so much in common?
The above are only a small part of Disney's empire. And with this new purchase of 21st Century Fox (which includes Hulu), it looks like the company isn't slowing down any time soon.