How to deal with the misery that is boob sweat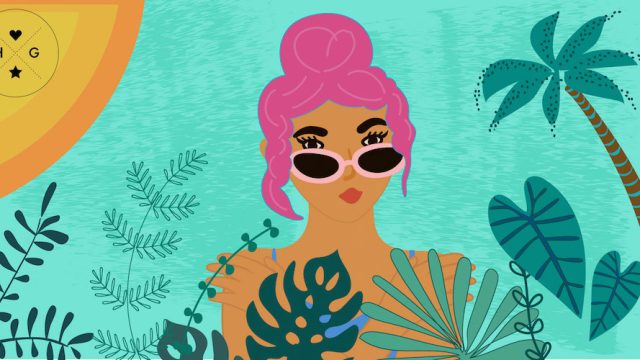 Summer is full of fun things—rosé! swimsuits! adorable pool floats!—but there's one dreaded aspect of summer that every person who has breasts is well acquainted with: boob sweat. Boob sweat is the bane of our existence in the summer, and it can strike at any time you get slightly overheated. Cue the uncomfortable dripping sensation and the rings of underboob moisture showing up like smiley faces on your shirt. Why does this happen?
HelloGiggles spoke with experts to find out WTF is up with boob sweat, and how to prevent it.
Why does boob sweat happen?
Boobs are generally pretty cool, but boob sweat is definitely a downside. "When skin touches skin, it can occlude or block the skin from allowing sweat to evaporate, leading to increased moisture. This is very common in the breast area, either between the breasts or under the breasts," says Dr. Anna Guanche, a dermatologist and beauty expert. Yep, we feel this on a spiritual level.
Not only is this uncomfortable, it can also lead to chafing thanks to all that added moisture, says Dr. Michele Green, a dermatologist and RealSelf contributor. Also, hormonal factors can result in excess sweating, so Green recommends seeing your doctor if you're perspiring more than usual, develop a rash, or notice your boob sweat has an odor.
How can you prevent it?
One of Green's best tips: Wear a properly fitting bra. This will help make things more comfortable. She also recommends to towel dry around and under your breasts.
"Using specific deodorants, powders or creams can help prevent the problem," adds Guanche. "The best type of deodorant to use would be a cream type or a soft solid, not a gel." Some people may hesitate before using a traditional aluminum antiperspirant because of cancer fears, although, according to the National Cancer Institute, there is no scientific evidence that supports the connection between cancer and aluminum antiperspirants. Guanche also points out that talc-free moisture-absorbing powders can be helpful.
"A newly approved glycopyrollate cream could be used as well that have an anti-cholinergic effect, which blocks the nerve signals that stimulate the sweat glands and therefore results in less sweating (a new FDA-approved prescription is on the market called Qbrexza, available October 2018)," Guanche adds. Yay, science.
Here are some anti-boob sweat products we love:
1Lively The Busty Bralette
A lightweight yet supportive bralette that fits well and feels like you're not even wearing a bra.
2Lavanila Sport Luxe Deodorant
If you prefer natural deodorant, we highly recommend this sport version from Lavanilla. It smells amazing and contains sweat-wicking ingredients like baking soda.
3Savage x Fenty Lightweight Microfiber Demi Cup Bra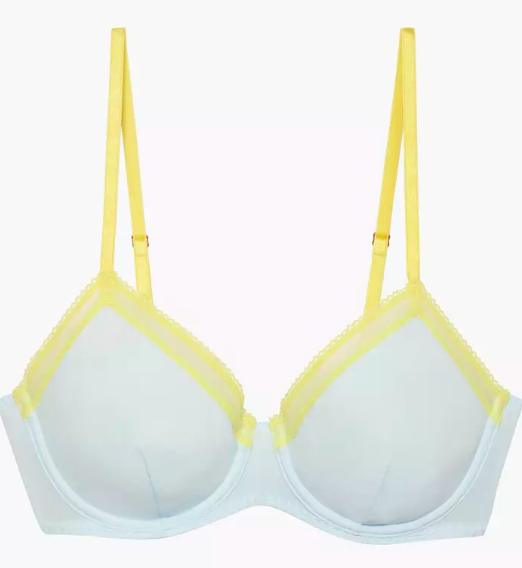 Another lightweight bra that's super cute and won't make you sweat excessively.
4Secret Outlast With Olay Protecting Powder Smooth Solid Antiperspirant and Deodorant
A powder deodorant that won't leave white marks in your cleavage.
5Dove Advanced Care Beauty Finish Antiperspirant Deodorant
Another powder deodorant that's moisturizing and designed to help keep sweat to a minimum.
6Lush Silky Underwear
Sprinkle this jasmine-scented powder in your cleave to absorb moisture.