Ceramides are miracle moisturizers—here's what dermatologists want you to know
Another day, another skincare ingredient to take a deep dive into. While we've already covered buzzy ingredients and products like probiotics, chemical exfoliants, and retinol, today we're here to discuss ceramides. Maybe you've heard of them, or maybe you've always wondered what they are, but they're definitely in some of your favorite skincare products. Whatever the case may be, our trusty experts are here to fill in the blanks. And by the end of this article, you'll be filling a much-needed gap in your routine. You're welcome in advance.
What are ceramides?
While ceramides are a popular ingredient found on hundreds of skincare labels, they're actually naturally-occurring lipids (aka fats) found in the human body. In fact, according to cosmetic dermatologist Dr. Michele Green, ceramides make up more than 50 percent of the skin's structure. But what do they do?
"Ceramides make up the natural skin barrier and help to retain moisture," says board-certified dermatologist Dr. Marisa Garshick, noting that they serve as the glue that helps keep the skin cells together and outside aggressors out. "Another way to think of ceramides in the skin is to think of the outermost layer of the skin as a sheet of bricks and mortar, with the brick referring to the skin cells and the mortar made up of the fatty substances or lipids, including ceramides."
Why are ceramides necessary in skincare products?
Given that ceramides already naturally occur within the human body, you might be wondering why skincare products formulated with the ingredient are necessary. Well, like collagen, ceramide levels drop with age—though people can be born with lower ceramide levels as well.
"It is thought that those with dry or sensitive skin and eczema have lower levels of ceramides," Dr. Garshick points out, noting that ceramide levels can also decrease with exposure to certain soaps, hot water, and other harsh ingredients. "As ceramide levels drop, it weakens the skin barrier—allowing for increased water loss from the skin, causing the skin to dry out—and can make fine lines and wrinkles more visible."
And thus, the necessity of ceramide-rich skincare products is clear.What are the benefits of ceramides?
Now that you know the role of ceramides within the human body, you can probably guess the number-one benefit of adding the ingredient into your routine: hydration. But it's more than that. By pumping up the hydration, ceramides also prevent the possibility of irritation from other ingredients and help turn back the clock on aging.
"With age and exposure to ultraviolet rays and other environmental influences, the ceramide content of the skin diminishes," says Yale School of Medicine Associate Clinical Professor of Dermatology Dr. Alicia Zalka. "Application of ceramide-containing products can help plump the skin cells, reduce dryness, and even help diminish the appearance of fine lines."
Can all skin types benefit from ceramide-infused skincare products?
Generally speaking, ceramides are a universal skincare ingredient that is well-tolerated by just about all skin types. That said, Dr. Garshick still suggests that, as with any new product, it's always best to do a patch test before slathering a ceramide-rich product all over your face, just to make sure you don't have a sensitivity.
Additionally, while all skin types can gain perks from applying ceramides, there's no denying that drier skin types will fare the best. Or, rather, they'll notice the most improvement, given that ceramides help restore skin moisture. What's more, board-certified dermatologist Dr. Brendan Camp adds that anyone using a drying skincare product in their routine—whether an acne medication, retinol, or a clarifying chemical exfoliant—can also benefit from adding the ingredient into their routine since they can top off the ceramides lost in the process.
Can ceramides be used in conjunction with all other ingredients?
TL,DR: pretty much. Since ceramides occur naturally within the skin, Dr. Camp says that they're compatible with most other ingredients. "Some suggest that ceramides work best when combined with cholesterols and free fatty acids, which are the other lipid components of the stratum corneum (the outermost layer of skin)," he explains. Dr. Garshick adds to this, noting that ceramides work well with other hydrating ingredients such as hyaluronic acid, as together the ingredients can work even harder to prevent transepidermal water loss.Are there different types of ceramides?
Just like there are different types of peptides and retinol, there are different types of ceramides. "There are plant-based ceramides that help maintain moisture balance," Dr. Green begins. "There are ceramides that come from [animal] fats—these train the skin to act and look younger. Then there are synthetic ceramides that also teach the skin to act and look younger. The most effective of the three are animal-based and synthetic." Of course, given the world's increasing (and much-appreciated) interest in vegan beauty as of late, synthetic ceramides are often considered the way to go.11 ceramide-rich skincare products to make room for in your routine
Now that you've brushed up on all things ceramides, you're likely itching to add some to your routine. We got you. Ahead you'll find 11 ceramide-rich products (and lines) worthy of wiggling into your skincare routine.
1CeraVe Hydrating Facial Cleanser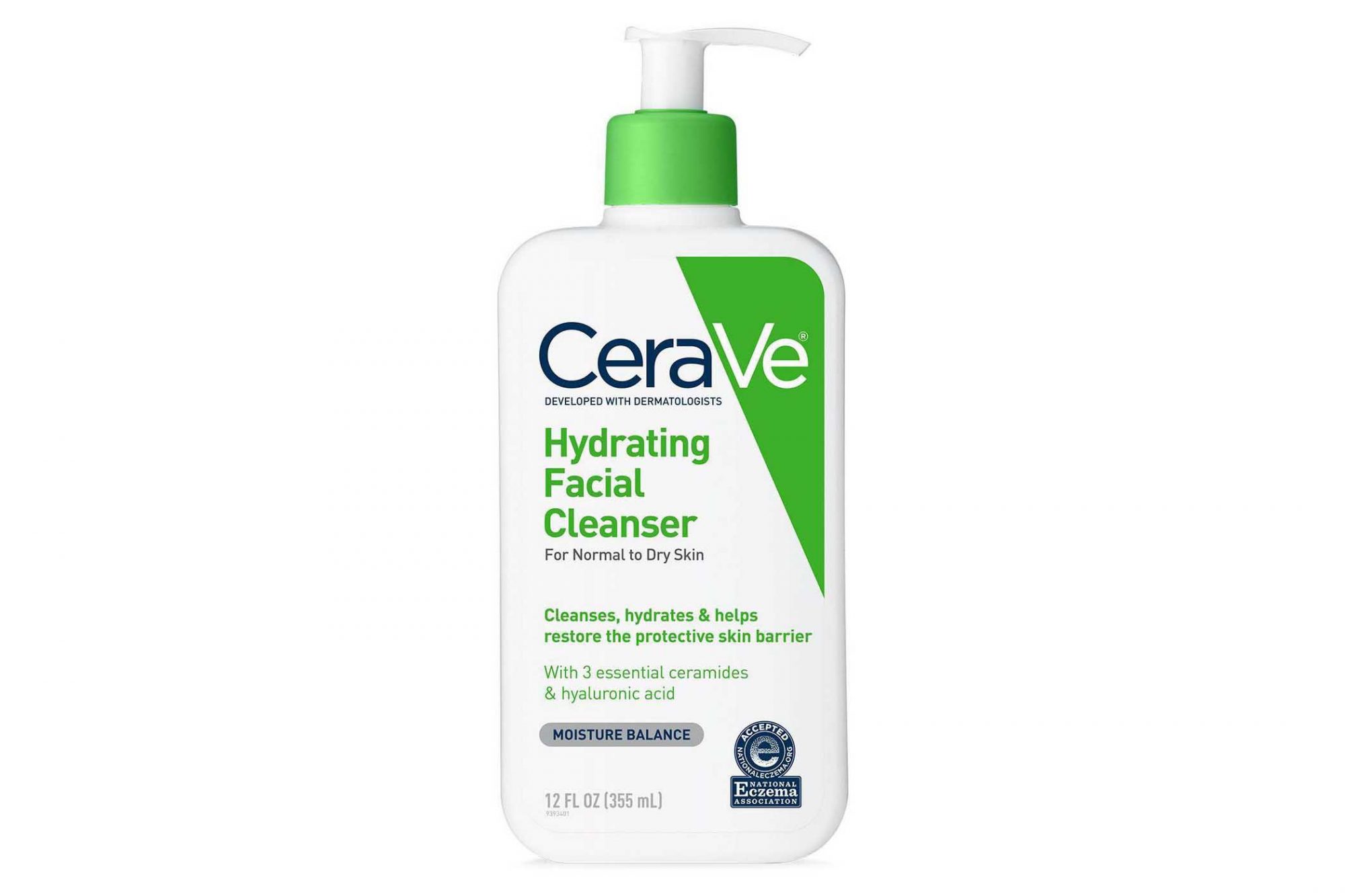 Shop it! $14.99, Ulta.com
You simply can't go wrong with anything from CeraVe. The dermatologist-tested drugstore brand is a fan favorite—and for good reason. Each product is jam-packed with ceramides to ensure that all skin types are catered to. We particularly love this hydrating facial cleanser, which will help cleanse the skin without stripping it of its natural oils that keep skin healthy and happy.
2Mario Badescu AHA & Ceramide Moisturizer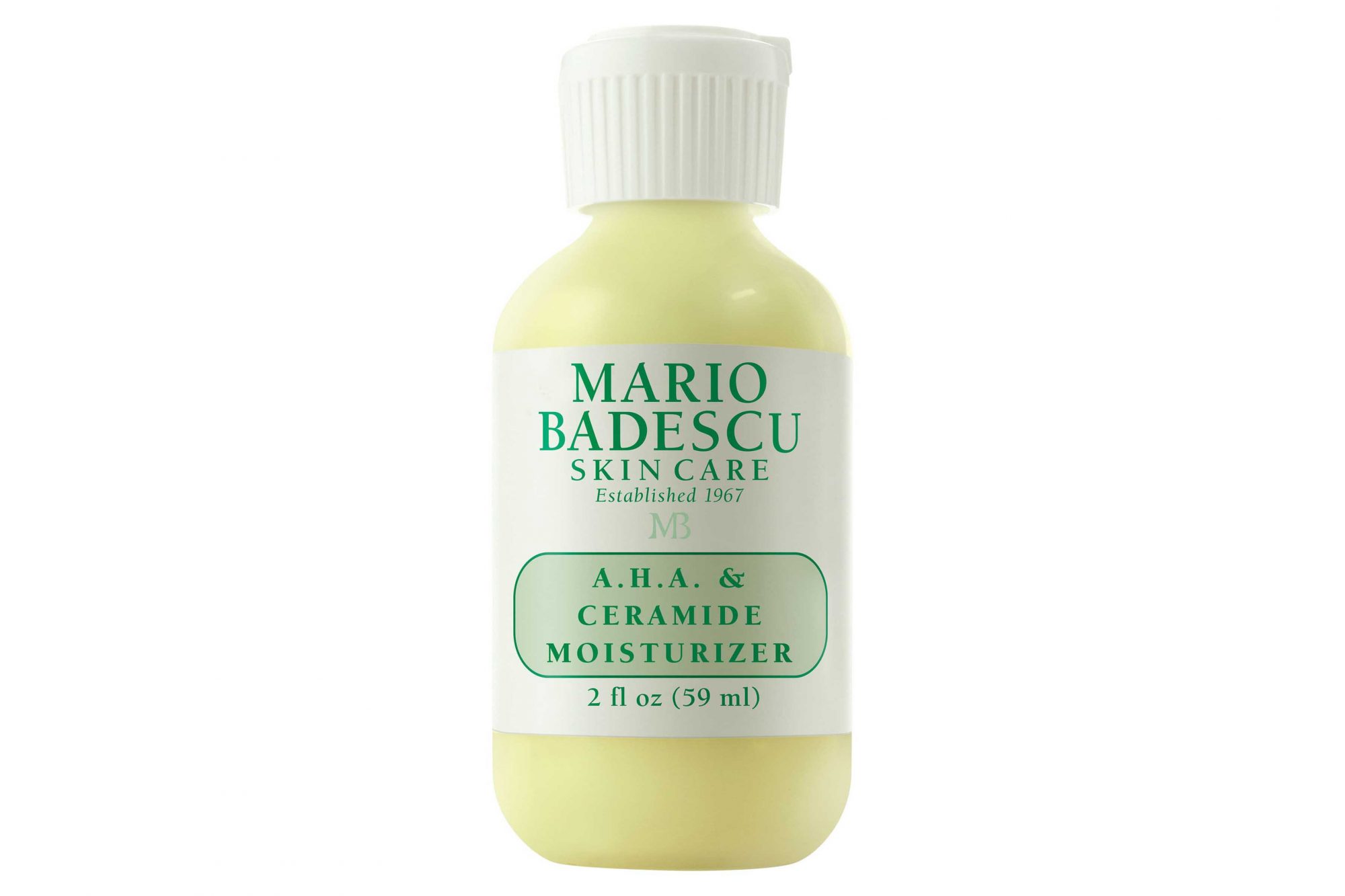 Shop it! $20, Ulta.com
Ceramides, squalane, and lemon extract combine to hydrate and brighten skin in a pinch. No wonder this best-selling formula is one of Dr. Green's go-tos.
3Drunk Elephant Lala Retro Whipped Moisturizer with Ceramides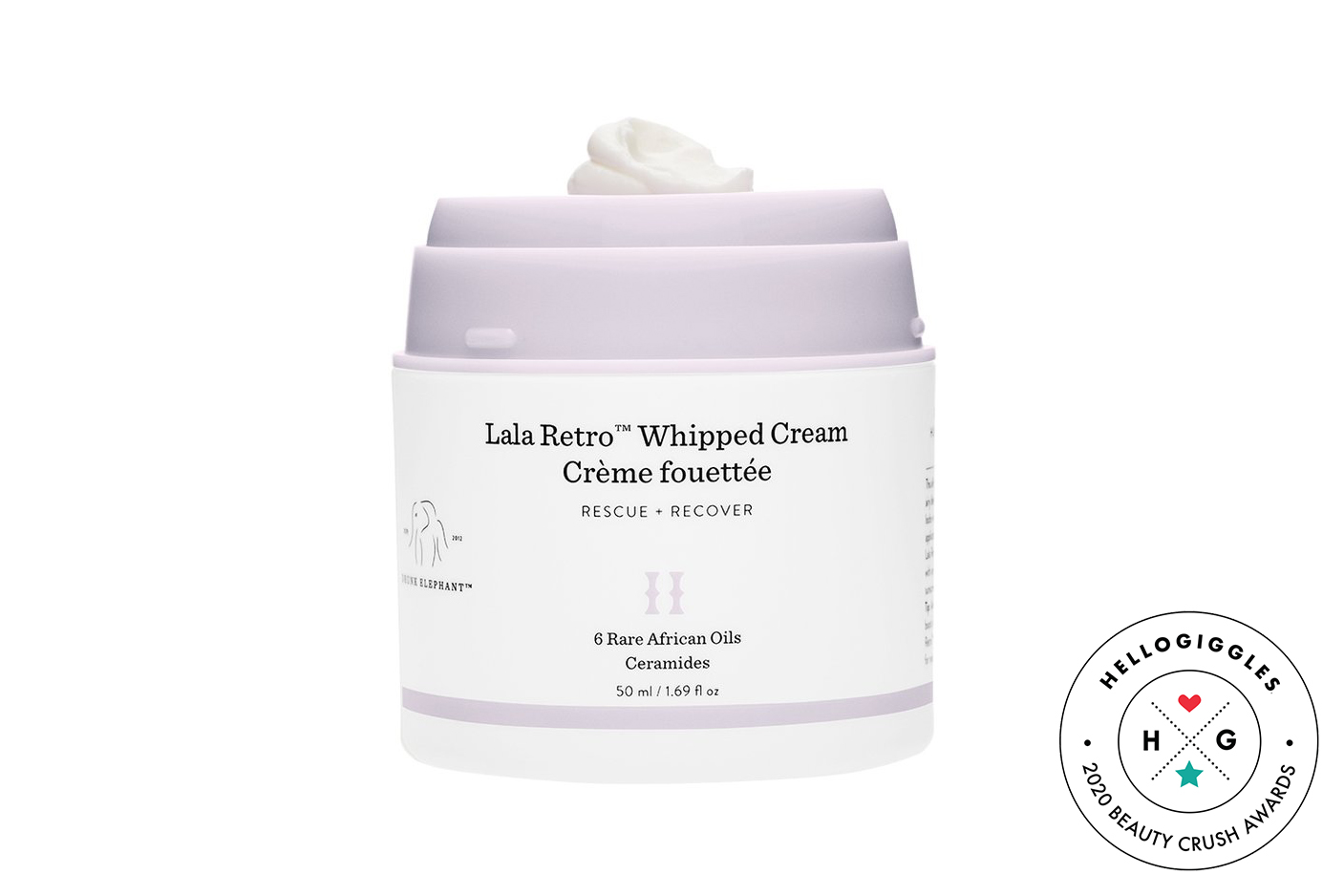 Shop it! $60, Sephora.com
Designed for normal, dry, combination, and oily skin types, this rich cream will lock in moisture and keep skin hydrated for hours on end. It uses a mix of oils, ceramides, and antioxidants, which together provide moisture and help skin retain that moisture. It's also formulated at an ideal pH level of 5.2, so it won't throw your skin off. Plus, it's a 2020 Beauty Crush Award winner! Testers liked that this cream instantly melted into their skin and made it feel healthy, hydrated, and glowy.
4Elizabeth Arden Retinol Ceramide Capsules Line Erasing Night Serum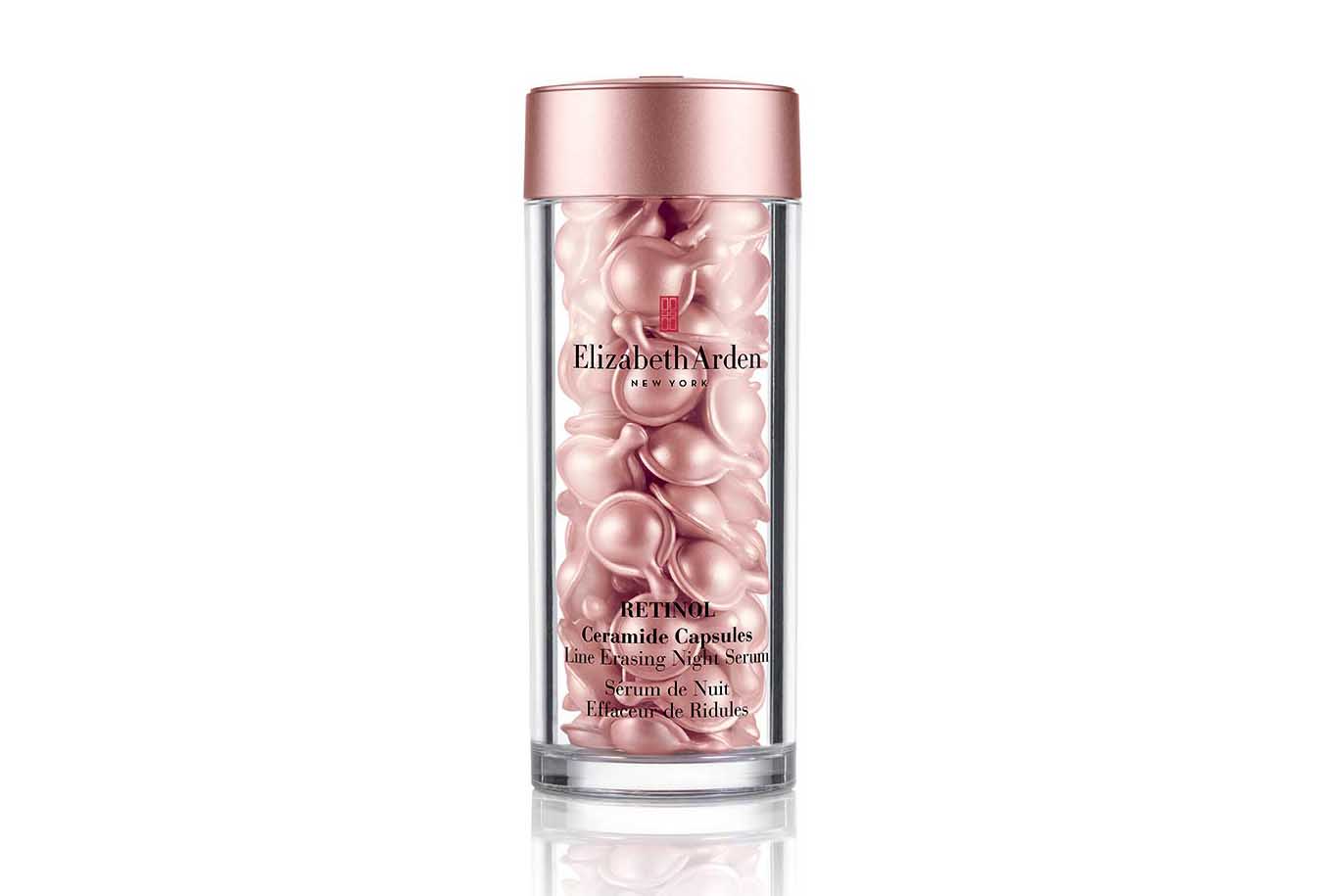 Shop it! $84, Ulta.com
"These are single-use, travel-friendly, biodegradable pods that keep the active ingredients stable and combine the restoring power of ceramides with the wrinkle-fighting power of retinol," Dr. Camp says, applauding the product for all skin types.
5SkinCeuticals Triple Lipid Restore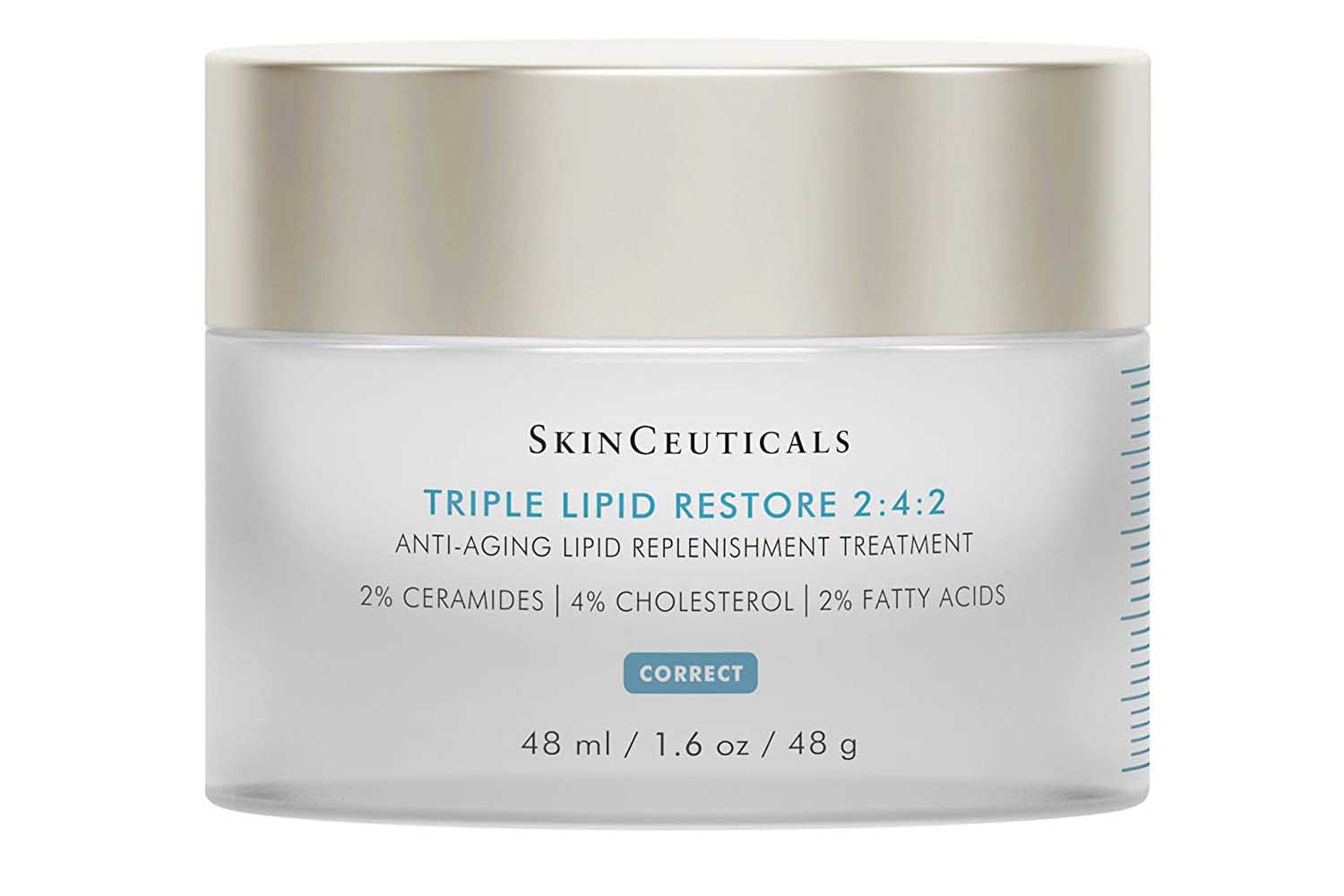 Shop it! $128, Bluemercury.com
Dr. Green and Dr. Garshick both hold this ceramide-rich product at the top of their lists of recommendations."This moisturizer is a great option to help restore moisture and strengthen the natural skin barrier, which we know weakens as we age, leading to dryness of the skin," Dr. Garshick says. "Specifically, this moisturizer contains a patented ratio of ceramides, cholesterol, and fatty acids, which are well-known components of the skin barrier. By restoring these fatty molecules, the barrier is not only improved, but the skin appears more hydrated and smooth. It's a great moisturizer for those also using a retinoid, as it does a great job keeping the skin moisturized, enabling people to better tolerate their retinoid."
6La Roche-Posay Toleriane UV Double Repair Moisturizer
Shop it! $29.99, Target.com
Dr. Garshick loves this product because it's an easy way to give your entire body the benefit of ceramides. "It's a great option for daily use, as it is easy to apply and combines SPF with moisturizing ingredients and ceramides to help restore the skin's natural protective barrier," she says. "It also contains niacinamide, which can be calming and good for those with sensitive skin."
7Skinfix Barrier+ Lipid-Boost Body Cream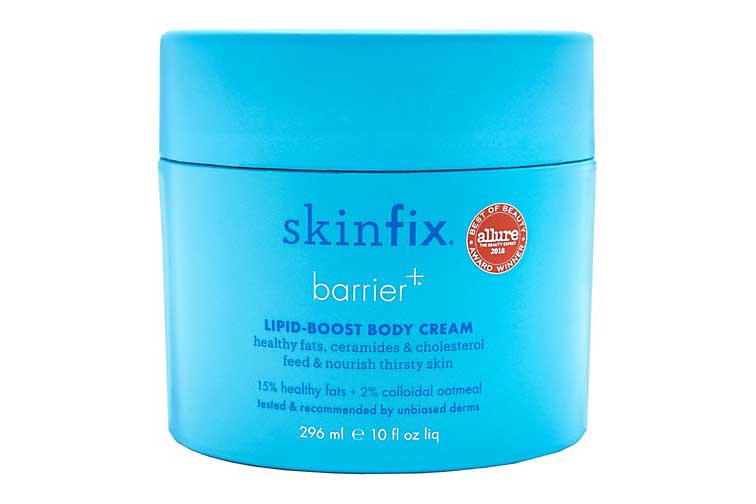 Shop it! $45, Sephora.com
Dr. Camp says that he can't recommend this all-over ceramide moisturizer enough. In addition to ceramides, it's made with healthy fats and cholesterol to strengthen and support the skin's natural barrier.
8EltaMD So Silky Hand Crème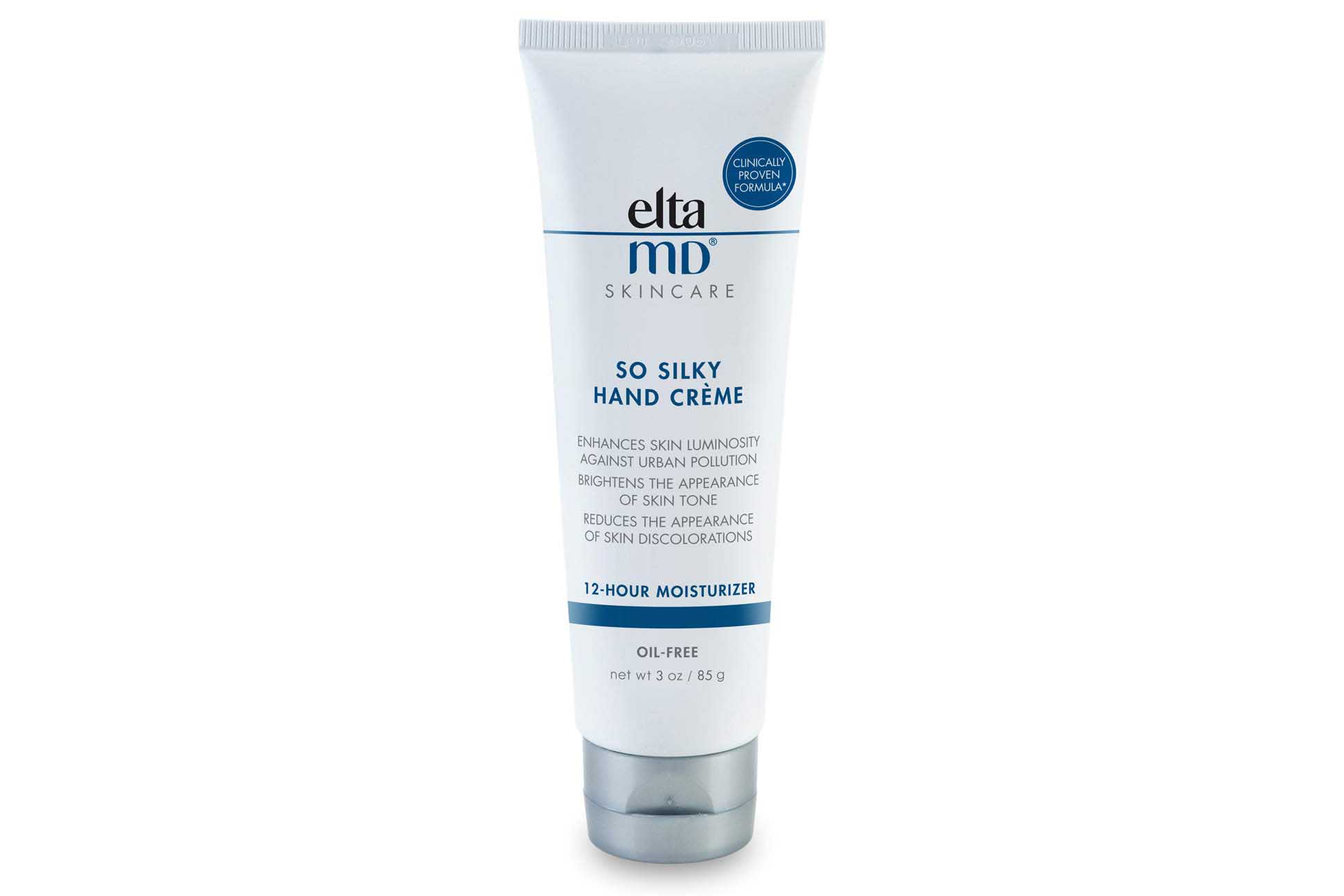 Shop it! $20, Skinstore.com
Lord knows we could all use a little extra hand cream right about now, and this one just so happens to be one of Dr. Camp's faves. "It also includes vitamin E, which acts as an antioxidant to reduce the sign of aging," he says.
9Dr. Jart+ Ceramidin Cream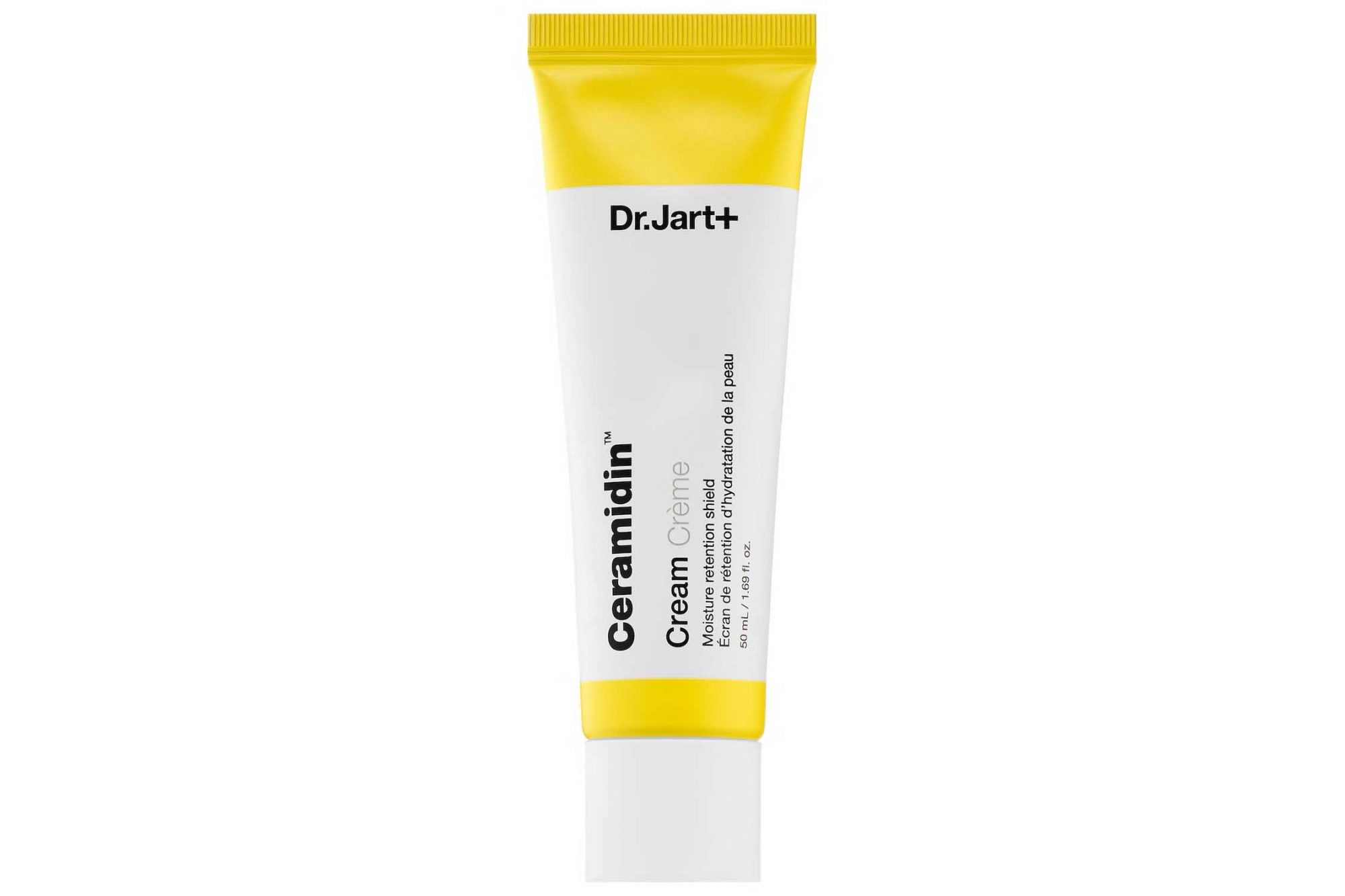 Shop it! $48, Sephora.com
"This cream combines ceramides with hyaluronic acid, a humectant that absorbs water molecules from the environment and deep within the skin for improved skin hydration," Dr. Camp explains, recommending it as one of his go-to ceramide-rich products.
10Glo Skin Beauty Oil Control Emulsion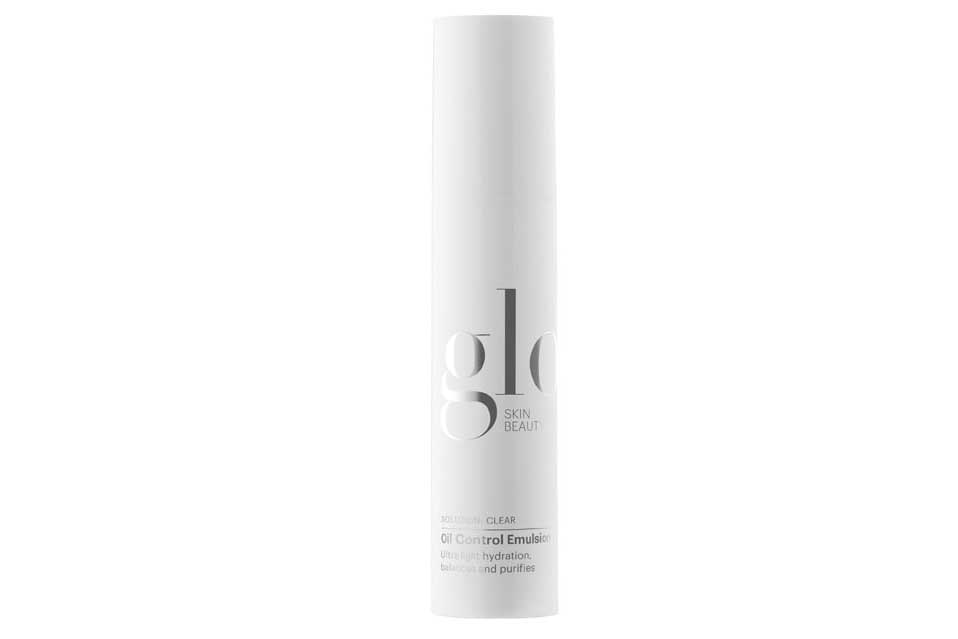 Shop it! $46, Dermstore.com
Hydrating oily skin can be tricky, as sometimes it leads to an even shinier complexion. That's where this moisturizing emulsion works wonders. It's made with ceramides and a salicylic acid ester (read: benzyl salicylate), so it works to prevent breakouts and excess sebum while keeping skin hydrated and protected in the process.
11Paula's Choice Water-Infusing Electrolyte Moisturizer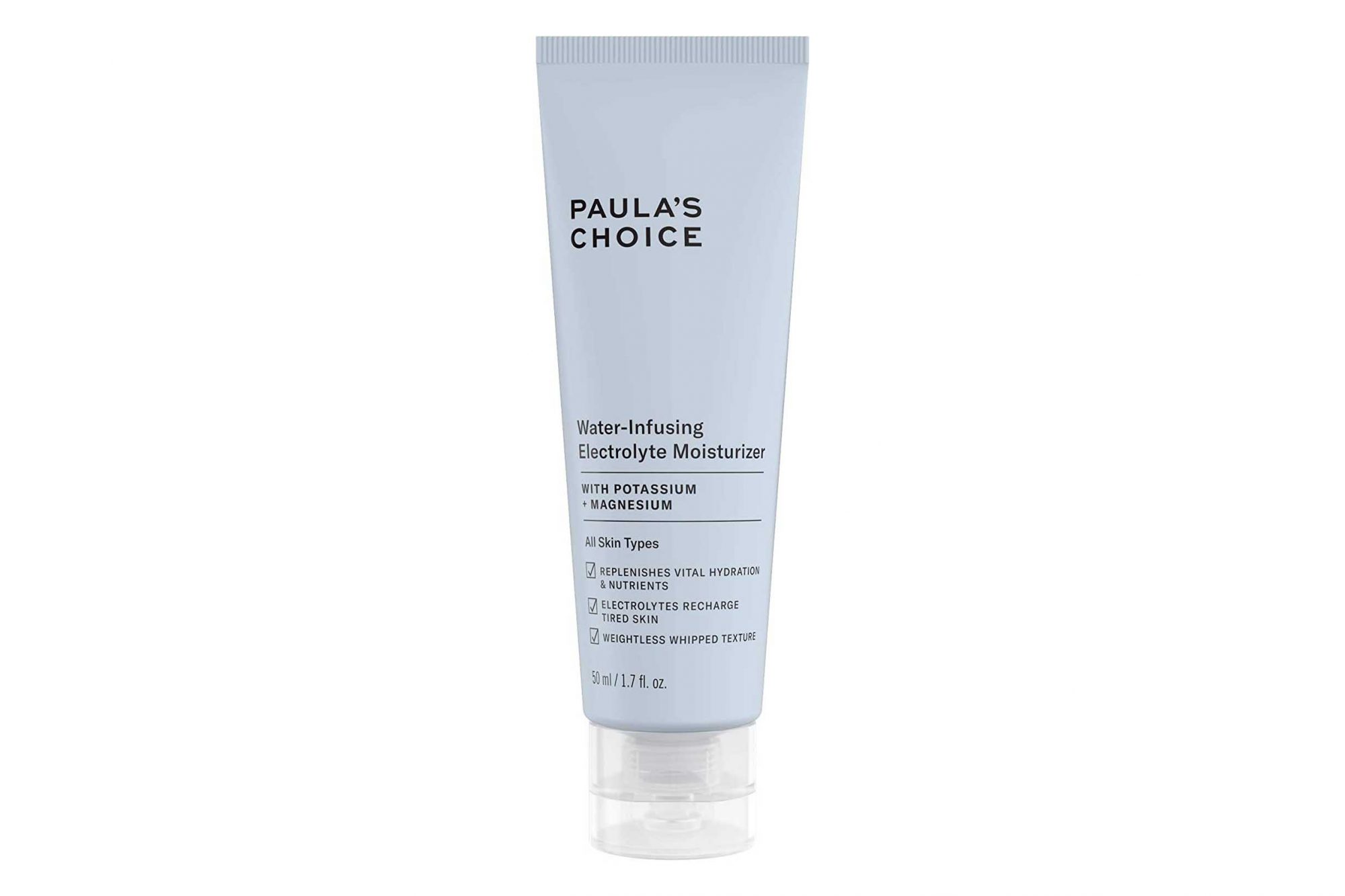 Shop it! $35, Skinstore.com
In addition to ceramides, this best-selling moisturizer is made with an array of electrolytes (including calcium, magnesium, and potassium) to energize and revive skin. And it's ultra light, so it will never weigh your complexion down.