We will never get over Meghan Markle's cat ballerina flats — and here's where to get them
Since Prince Harry released a statement last November confirming his relationship with Suits actress and humanitarian, Meghan Markle, his girlfriend has been noticeably silent on social media. But the wait is finally over, guys! Yesterday, Meghan Markle returned to Instagram with an artsy post that included an inspiring message and a peek at her royally adorable shoes.
We've really missed Meghan on IG. Her page is filled with a swoonworthy assortment of travel pics, artistic food shots, inspirational quotes, super-gorgeous fashion photos, on-set shots from Suits and our personal faves, cute pictures of her rescue dogs. Even though her amazing lifestyle blog, The Tig, has remained active on all social media platforms, we've been waiting (and waiting) for a word from Meghan herself.
We get it, though. She's being discreet, which is very much a thing when it comes to the royal family. Other than an official palace account, none of the royals have a social media presence. Oh how we wish they did! Can you even imagine???
The bottom line: Prince Harry won't be posting any vacay pics from his INSANELY romantic jaunt to see the Northern Lights with Meghan last month. (Sniffle!) So we're considering ourselves lucky that Meghan is back.
Even better, her latest Insta is so perfectly Meghan Markle. It includes the hashtag #nobadenergy painted on a sidewalk, along with the caption, "Sending good vibes – always in all ways #bethechange." We obviously love this positive message! And have we mentioned her shoes??? We did, right?
Because LOOK AT THEM.
https://www.instagram.com/p/BQbH2QlAJ6k
Be still our kitty-loving hearts. Have you ever seen such cute ballerina flats? We need them. Like, immediately. ME-OW.
These must-have feline flats are available from British shoe designer Charlotte Olympia and will run you nearly $500.
Charlotte Olympia Velvet Kitty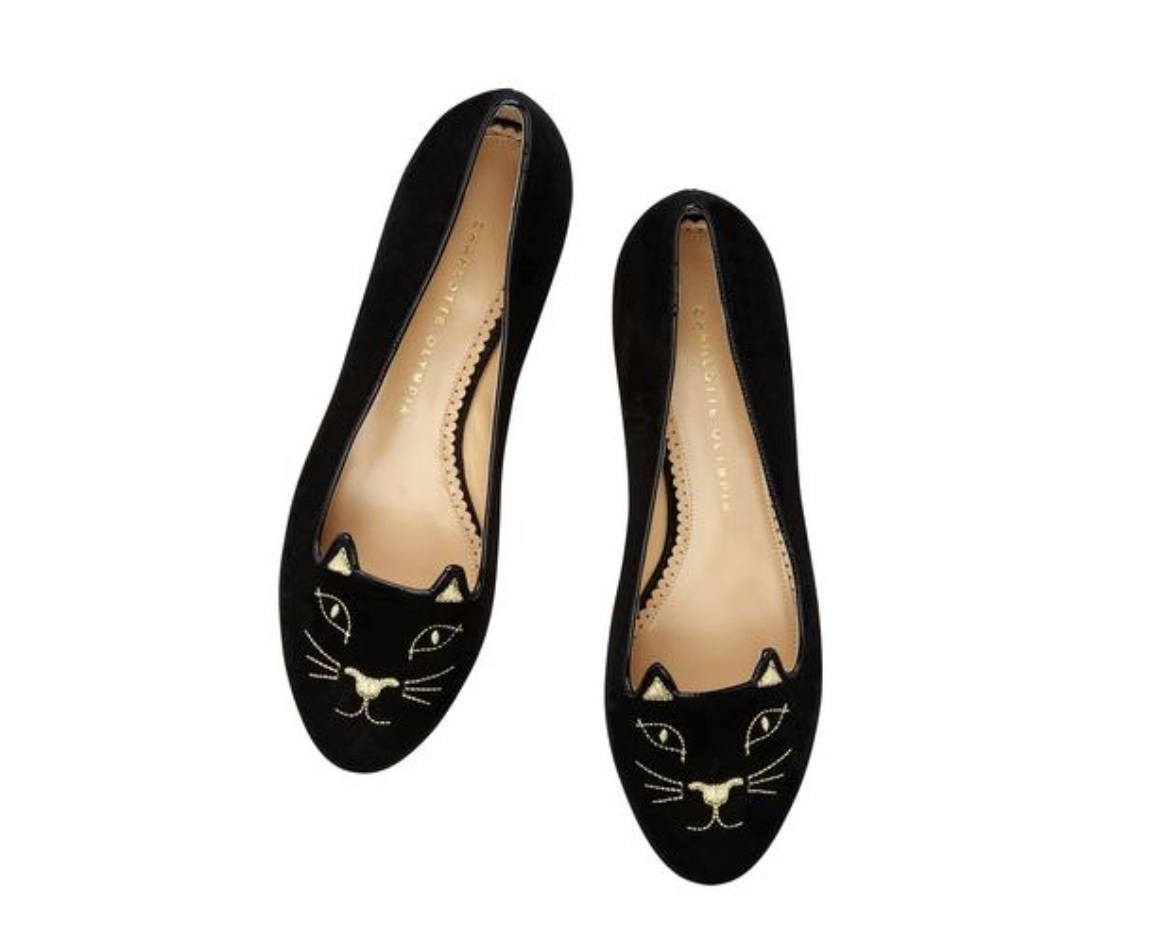 We realize $500 is a pretty hefty price tag, so we've tracked down some similar styles that are more budget friendly. Because we all deserve this kind of royal cuteness in our lives!
The TOG Shop Kitty Flats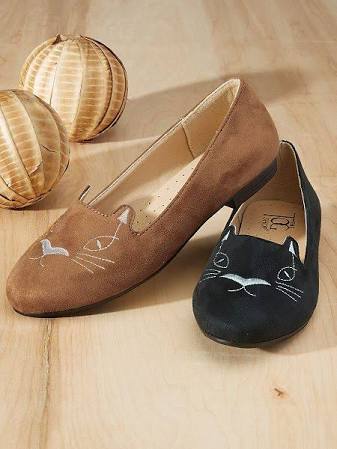 Mew and Me Forever Flats at Modcloth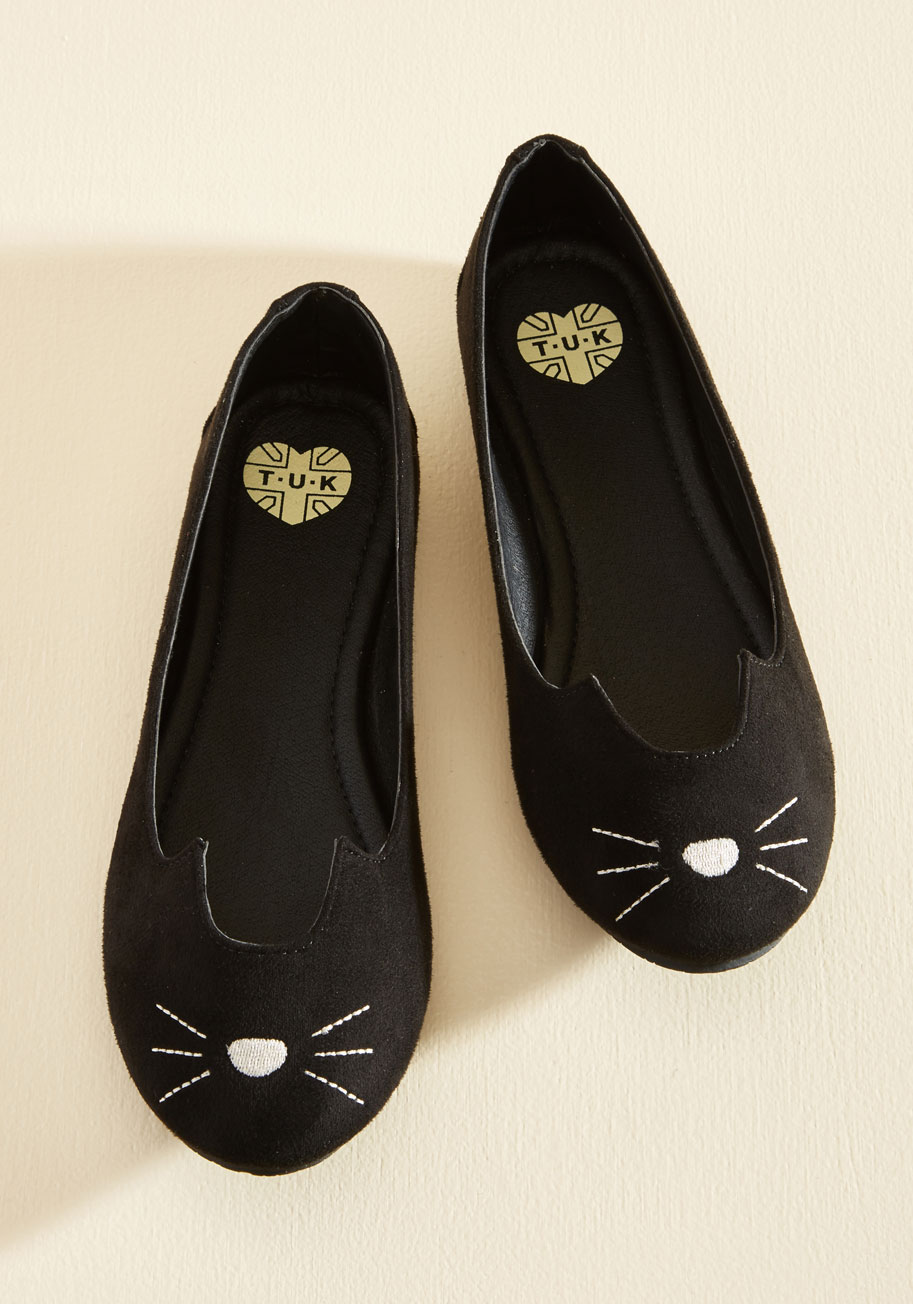 ASOS LEXA Pointed Ballet Flats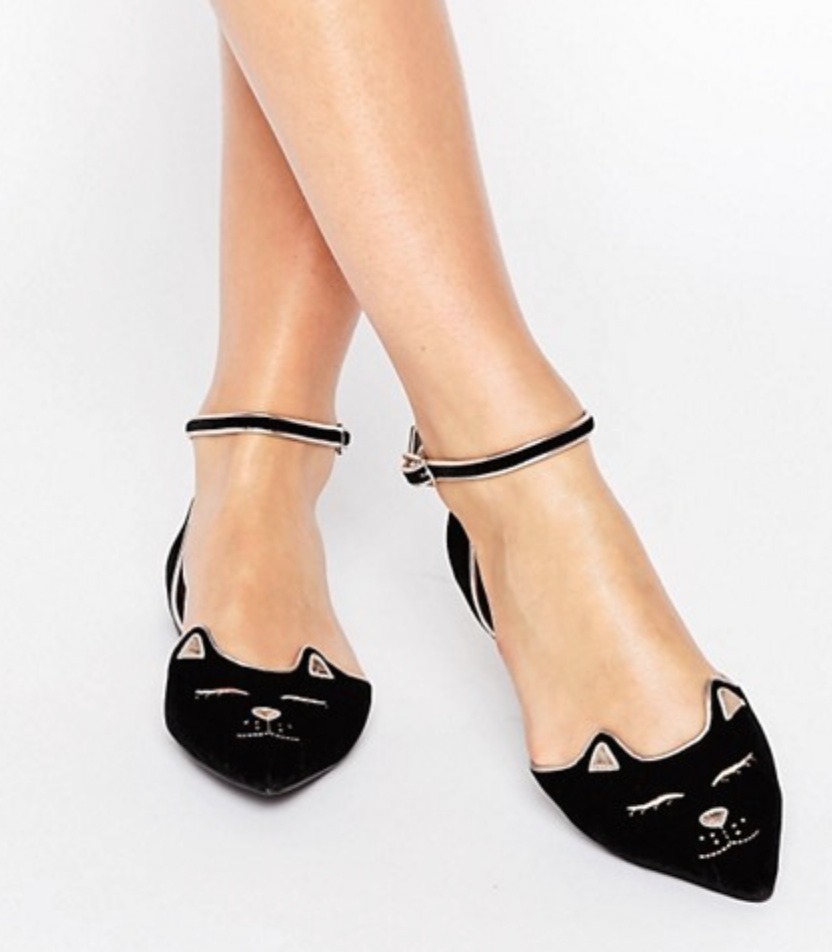 T.U.K. Original Footwear Kitty Face Flat

TULASI Cat Two-Tone Flats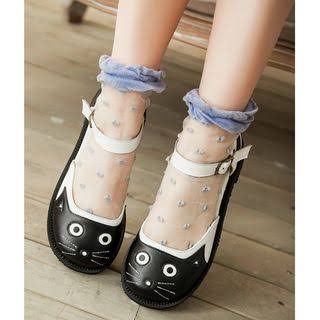 Cat Ballerina Flats by izapas on Etsy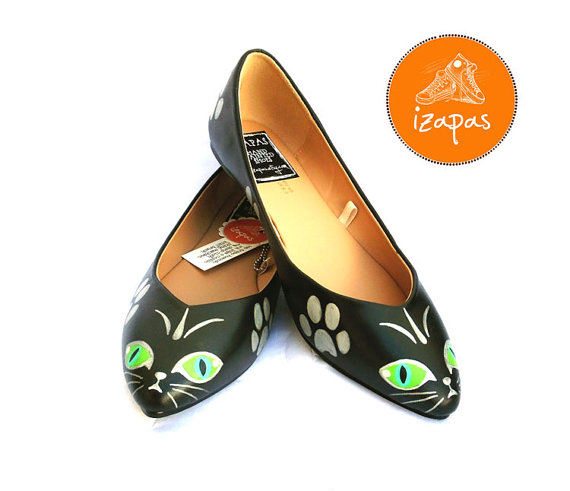 Thanks for the fashion inspo, Meghan!