Wet n Wild's new lip balms will remind you of the cute lipsticks you played with as a kid
Beauty and fashion trends usually repeat themselves. The choker necklace ring a bell? Sometimes, when we grow into adulthood we often find ourselves looking for new products that remind us of our childhood. This is exactly the case with Wet n Wild's new lip balms, which upon first glance will immediately transport you to a mall in 1995. It will probably bring back memories when you were glossing your lips before meeting up with a 14-year-old boy named Jason or Mack.
The nostalgic, yet new makeup from Wet n Wild features a variety of colorful gel lip liners and gel lip balms. The Perfect Pout collection looks like it was made out of a Katy Perry dream. The bright and slightly cartoonish (in the best way) packaging and color selection reminds us of '90s and '80s beauty products many of us played with as kids.
This is basically Wet N Wild saying "we still got it."
However, they intelligently broke free from some of the negative '90s makeup trends by going cruelty-free.
The Perfect Pout Gel Lip Balm from Wet N Wild is only $3!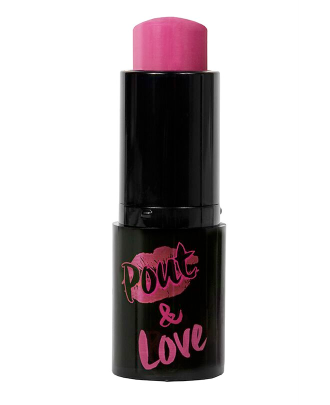 This collection comes in SEVEN different shades that range from a vampy purple to a bold pink to a light nude.
Here they are swatched!
This is a way to release your inner child, but with better application skills.