Wet n Wild's Rebel Rose collection is goth-meets-Beauty and the Beast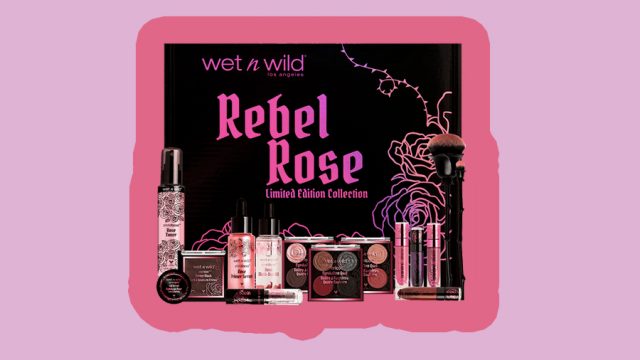 Beauty brand Wet n Wild is known and widely loved for its impressive formulas at drugstore prices, and the brand's latest collection, called Rebel Rose, is no exception.
The line, which is out now, has a total Beauty and the Beast vibe, thanks to its dark, moody colors, and, of course, the rose theme. From lipsticks and eyeshadows in dreamy rose shades to eyeshadow brushes shaped like rose stems to skin care products infused with actual rose petals, you'll want to display the entire Rose Rebel collection on your vanity. It's that pretty.
Each item in the Wet n Wild Rebel Rose collection can be purchased on its own for under $13, or you can buy the full set for $59.99. If you're only into the makeup or only the skin care products, those are sold in separate sets, too.
"Embrace your inner and outer beauty with our delicate rose-inspired products that have an unexpected dark twist," wrote the brand on its Instagram page.
Below, some of our favorite picks from the line.
Wet n Wild Rebel Rose Makeup Brush Kit
Are these not the chicest brushes you've ever seen?
Wet n Wild Rebel Rose MegaLast Liquid Catsuit High-Shine Liquid Lipstick
This gorgeous dusty rose shade comes in a high-shine finish you can wear every day.
Wet n Wild Rebel Rose Photo Focus Rose Multi-Use Oil
You can use this on your face, body, hair, and nails.
Wet n Wild Rebel Rose Color Icon Eyeshadow Quad
SO pretty and wearable.
Wet n Wild Rebel Rose Photo Focus Rose Toner
A refreshing toner that's gentle and alcohol-free? Yes, please!