Wet n Wild is hooking us up with the most glorious lipstick deal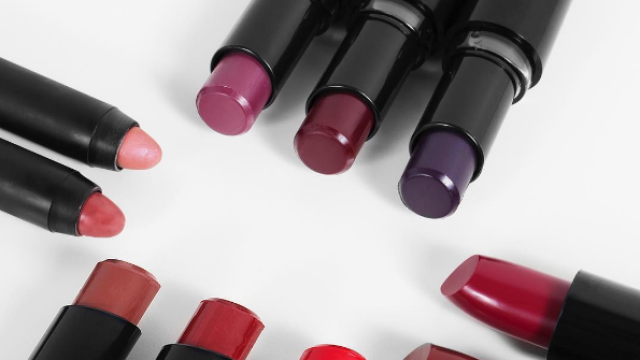 Normally, when we think of Wet n Wild we immediately get flashbacks to loitering the Claire's at our local mall while gossiping about whatever crush we were building collage shrines of in 8th grade. But now, we can revisit the wonders of Wet n Wild as grown women, (or mature teens) for their new National Dark Lipstick Day sale, which offers customers a major steal on multi-colored lipsticks!
The unnecessary but endearing fake holiday #NationalDarkLipstickDay falls on October 29th, so in the meantime our favorite nostalgic lip gloss brand is selling 10-piece lipstick sets for only $10 on the Wet n Wild website.
It's such a cheap deal, it's nearly impossible to pass up.
The #NationalDarkLipstickDay set includes six Megalast Lip Colors: Cherry Bomb, Cinnamon Spice, Vamp It Up, Stoplight Red, Mocha-Licious, and Raivin Raisin. It also features two Silk Finish Lipsticks: Black Orchid and Blind Date, as well as two Naked Protest Colors: Looking for Trouffle, and Toffe Frappe.
The full collection looks good enough to eat.
Not only is this set mega-affordable, but all of Wet n Wild's makeup is cruelty-free.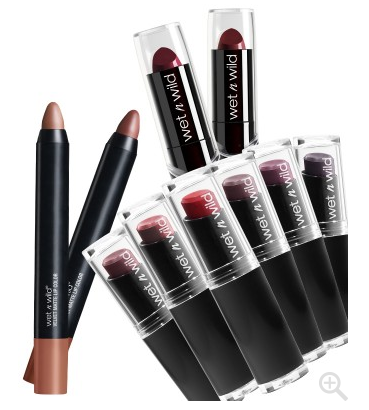 You can buy the beautiful set of 1o for $10 here.
Thank you, Wet n Wild, for continuing to pour down blessings through the years.