Wet n Wild is dropping a new foundation collection and it will level up your selfie game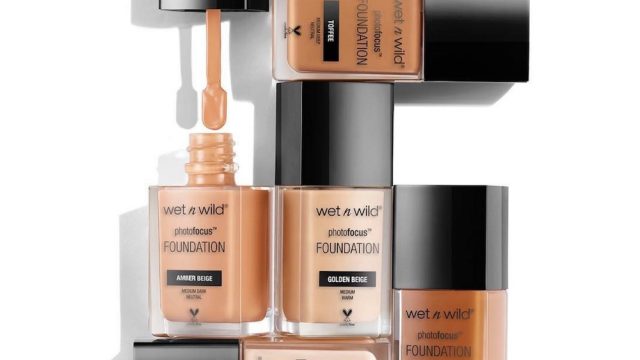 Wet n Wild just teased a sneak peek of their new PhotoFocus foundation and the packaging kind of resembles a luxe nail polish line! Can we just say that we're super excited this beloved drugstore brand is giving us a stick application, instead of those weird, old-timey Ketchup looking bottles that makes us waste so much of our foundation? This new Wet n Wild product is unlike any of their previous foundations, and it definitely looks more sleek and lush. We can't wait to get our hands on this beauty!
It appears that there are more skin tones represented in this line, including a bigger selection of deeper shades. We can't tell you how excited we are about that!
The little spatula applicator is definitely intriguing and the packaging resembles Chanel's Le Vernis, which is a whopping $28 for nail polish. We can always count on Wet n Wild to bring affordable and accessible products of the hottest makeup trends to the masses.
Looking at the Instagram the makeup brand shared, the formula doesn't contain any SPF. So you won't get "photo flashback." AKA, that weird, washed-out, obviously-wearing-makeup-face when the camera's flash is on.
Will it do the same job as Smashbox's Photo Finish Foundation Primer but with fewer steps and at a fraction of the price? We'll just have to find out in January 2017 when the product launches! In the meantime, we'll be stocking up on their color-correcting palette.