Out of all the "Westworld" theories, this one is blowing our minds the MOST
Part of what makes good TV so compelling is the fact that every episode is filled with surprising twists and turns. After a doozy of an episode, you have time to think about everything that went down and attempt to predict how it'll affect everything in the complicated world next time we tune in.
So it's no surprise that HBO's newest big hit, Westworld, is already generating tons of fan theories about what exactly is going on in the futuristic fantasy world.
***Warning: Spoilers!***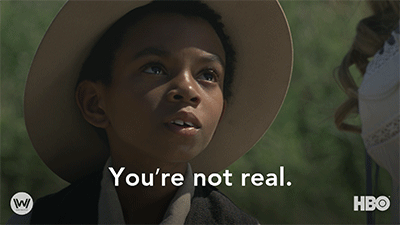 So, Bernard may actually be a host not a human and it is blowing our minds.
There are a ton of small details that reddit users have been sharing that seem to point to the fact that Bernard may not actually be flesh and blood. We're not quite sure yet what to make of them, but here are just a few of the most interesting points.
He has some strange interactions with the other humans.
We've seen Bernard be intimate with Theresa, but we're already well aware that the hosts are clearly built for intimacy. It's the dialogue that takes place during their "pillow talk" that's rather odd.
She points out that he's quiet compared to his chatty creations. He responds that they're always practicing in order to become more human. Then she asked him if he was "just practicing" on her and we are all like… wait, what?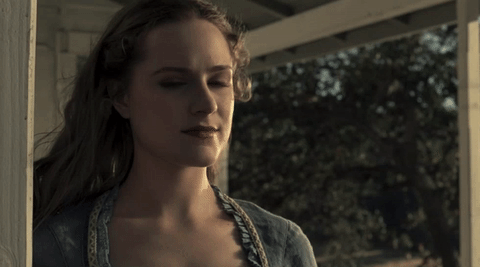 He's really close to Dr. Ford (aka Anthony Hopkins).
The only human we're absolutely certain isn't a host (unless, of course, we hear a compelling theory otherwise) is Dr. Ford. He's the mastermind behind all of the hosts and has the ability to even stop a fake snake from attacking at the flick of a wrist.
He obviously explicitly trusts Bernard more than anyone else around him. But that doesn't mean he's necessarily nice to him. He brings up Bernard's son's death in a really cold way at the end of a conversation. In doing so, we learn he's either a lot more callous than we thought ~or~ he's manipulating one of his most complicated creations into continuing to conform to his will.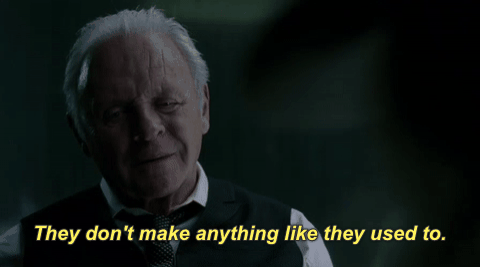 His backstory isn't exactly an alibi.
Hosts of Westworld are already programmed with a number of controllable personality traits and emotional investments in each other. But we recently learned (thanks to the handsome Teddy) that hosts can easily be given a highly detailed — and totally fictional — backstory at the push of a button.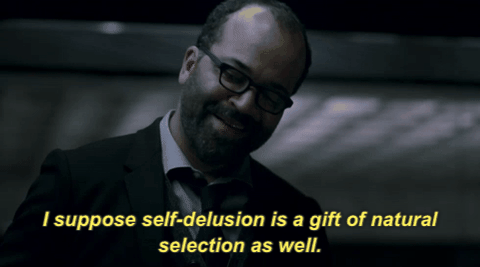 We already know that Dr. Ford had a former partner named Arnold. Aside from a few comments about how their views on hosts differed, we don't yet know much beyond that. But some savvy watchers (and talented puzzle people) have realized that Bernard Lowe is an anagram for Arnold Weber. Of course, we have no idea what Arnold's last name actually is. But, surely that's just a coincidence, right? Right?!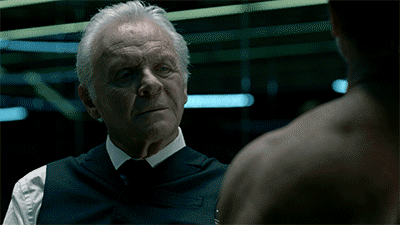 Only time will tell what's real as the enthralling Westworld continues to unfold.