Something's coming — a "West Side Story" remake from Steven Spielberg
Start preparing for a rumble: Steven Spielberg is bringing West Side Story back to the big screen…and he wants you to star in it. The legendary director, who has long expressed interest in remaking the 1961 classic musical film, is reportedly teaming up with Lincoln and Angels in America writer Tony Kushner, who's adapting the script.
West Side Story — loosely based on Romeo and Julietand adapted from the 1957 Broadway musical of the same name — follows a pair of star-crossed lovers associated with rival gangs in 1950s Manhattan. Tony, the cofounder of the Jets gang, falls in love with Maria, the younger sister of rival Puerto Rican Sharks gang leader, Bernardo — in the midst of a budding turf war.
While not too much is known about the West Side Story remake, an open casting call makes it evident that Spielberg is looking to cast the film to accurately reflect the ethnic identities of the characters. The acclaimed director is looking for Latinx actors and singers to portray Maria, Bernardo, and Anita (Bernardo's girlfriend and Maria's best friend). Tony will continue to be played by a white actor.
This would certainly be in contrast with the severe whitewashing that took place in the 1961 film.
While Maria, Anita, and Bernardo are Puerto Rican characters, Rita Moreno, who was born in Puerto Rico and won an Academy Award for her role as Anita, was the only principal cast member of Latin descent in the 1961 film. Maria and Bernardo were both played by white actors, Natalie Wood and George Chakiris, respectively, in the film.
According to The Hollywood Reporter, the West Side Story casting call is also looking for Latinx actors who speak Spanish, which would be another major update to the musical. While the 1957 Original Broadway production and the 1961 film didn't include any Spanish-language songs or scenes, the 2009 Broadway revival experimented with including Spanish in the production, with lyrics translated by Lin-Manuel Miranda.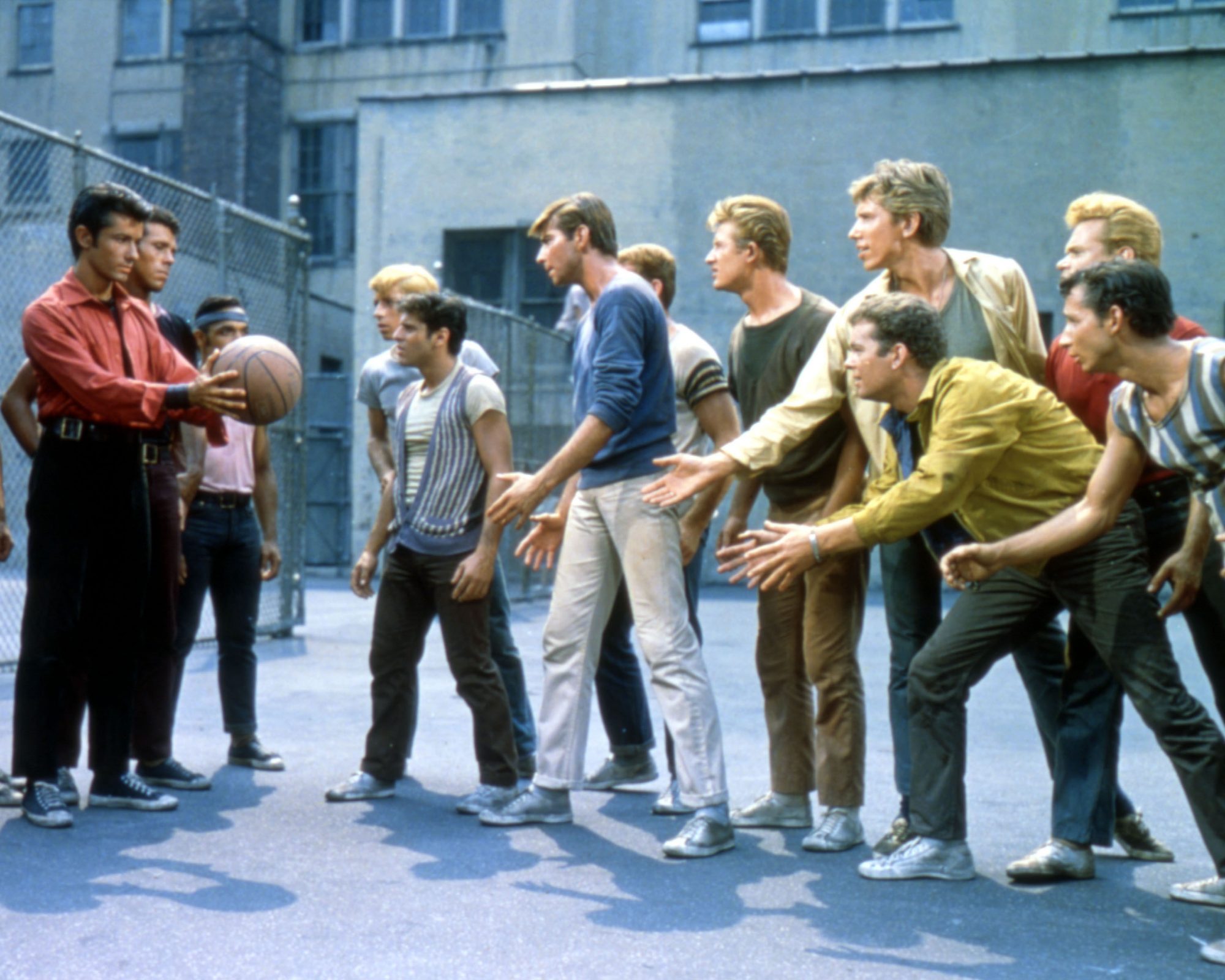 The film would also mark a major change for Spielberg, who has never directed a musical before — let alone one known for its iconic and intricate dance numbers.
But it seems Spielberg's been a West Side Story stan from the get-go. In 2016, the three-time Academy Award winner revealed to The Hollywood Reporter that he'd been trying to adapt the film for decades and spent 15 years acquiring the rights.
Not going to lie, we're very curious to see the Indiana Jones director at the helm of this iconic musical. He certainly seems to be taking all the appropriate steps to ensure the adaptation is done correctly, so we're feeling (cautiously) optimistic.