11 skincare products this West Coast beauty writer uses every day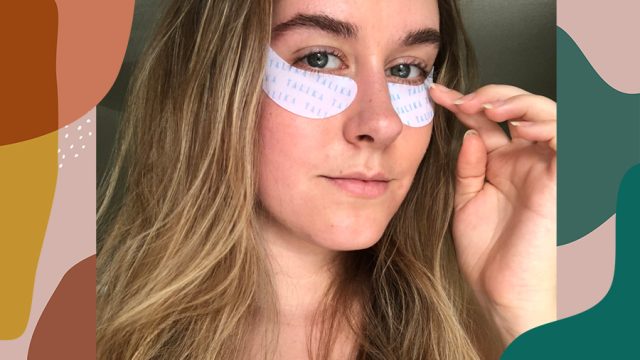 Cleanse, moisturize, sleep, and repeat—or not. Everybody's skincare routine differs, from the 18 product skincare maximalists to the one-and-done movers and shakers. In A.M. to P.M., we'll explore the morning and evening routines of women with different skincare concerns, giving you real-life examples of routines that focus on acne, vegan beauty, and much more. 
Age: 24
Profession: Freelance Beauty, Fashion, & Wellness Editor
Skin Type: Combination
Skin Concerns: Redness and signs of aging
Growing up, I spent a lot of time in the sun. I played outdoor tennis every spring, and I posted up on the beach each summer. While I always used sunscreen, I wasn't all that diligent about it. If I forgot to reapply it after I went swimming, I didn't sweat it. If I had to borrow a friend's SPF 15 because I forgot my trusty SPF 50 at home, I just shrugged. This is why, as I'm sure you can imagine, there's been more than one instance in which I've had to gingerly spread aloe vera across my fiery, burned skin.
It was only after growing up, becoming a beauty editor, and moving to sunny L.A. that I finally realized the error of my ways. These days, I'm much more diligent about sunscreen application. I only wear SPF 30 and above, and I apply it each morning before makeup. I have to, that is, if I want to address my two biggest skin concerns, which are redness and general signs of aging. The former is something I've struggled with for as long as I can remember. Rosacea runs in my family, and unfortunately, I'm no exception. Although my case is fairly mild, it's enough to make me stock up on sunscreen and gentle skincare products (but more on that later). As for general signs of aging, I've started to notice some minor loss of density and fine lines. These are no doubt due to years of sunbathing, but I've caught them early, and I truly believe my current skincare routine is making a difference in their appearance.
While it's true that because of my job in the beauty industry I get access to a wide range of products, and I take them in and out of rotation as I see fit, there are only a strict few that I keep coming back to. These are it—the ones I can always count on to care for my redness-prone, combination skin. Keep scrolling to see all 11 of my favorite skincare products.
A.M.
The first thing I do when I wake up is wash my face with the Kaplan MD Diamond Contour 1 Minute Facial. It's an exfoliating, plumping, and hydrating product; it's even slightly cleansing, which is why it's the perfect gentle product to start with. I started using it a couple of months back, and I've been hooked ever since.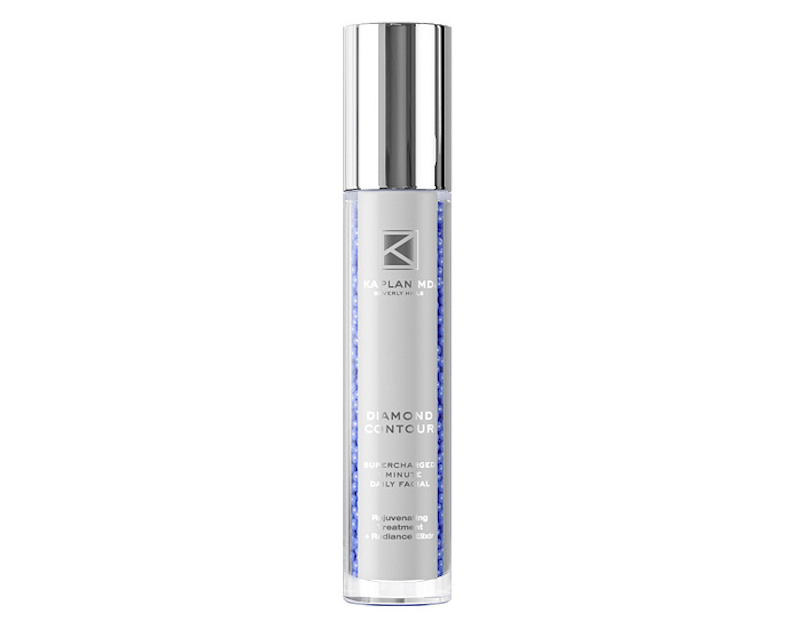 Because this product ticks off so many boxes, I'm able to keep the rest of my morning skincare routine fairly simple. I apply a vitamin C serum for extra antioxidant protection (I like Pixi Vitamin C Serum), a moisturizer (Peach & Lily Match Pudding Antioxidant Cream ), and sunscreen. The final step is the most important part for me, which is why I'm always sure to slather on La Roche-Posay Anthelios Face and Body Sunscreen Melt-In Milk Lotion SPF 60. It's a lightweight formula that dries down fast and offers a good amount of sun protection. When I'm wearing it, I feel confident my skin is protected from sun damage.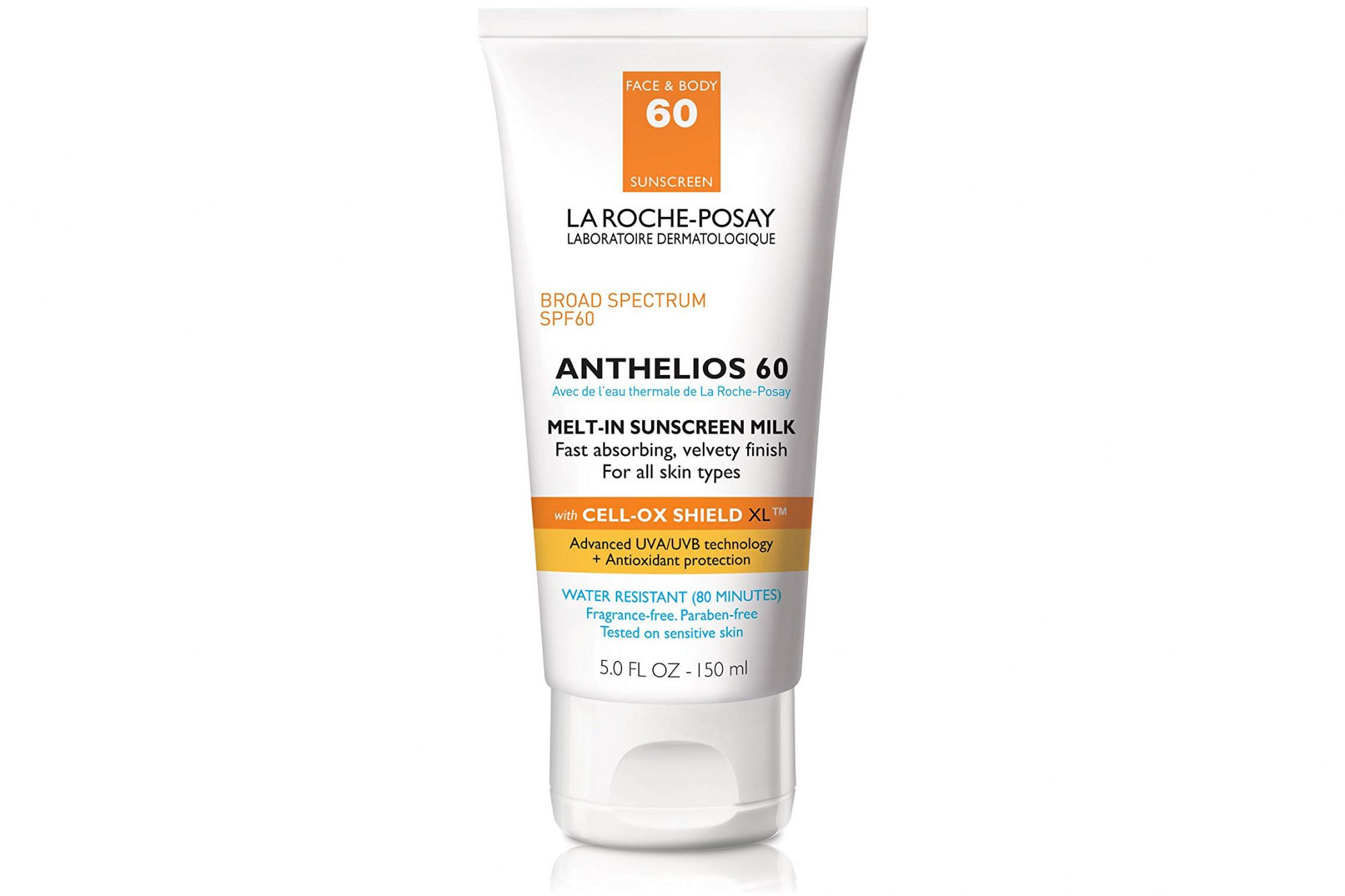 If my under-eye bags are particularly bad in the morning and I look like I haven't slept in 100 years, I'll throw on Talika Eye Therapy Patches for about 30 minutes while I'm drinking coffee and/or eating breakfast. These eye masks have a thick and rubbery texture that smooth out fine lines, wrinkles, and puffiness like no other eye mask I've used before. When I take them off I can see a clear improvement in my under-eye area and, yes, even my dark circles. I highly recommend trying these if you have perpetually tired-looking eyes, as I do.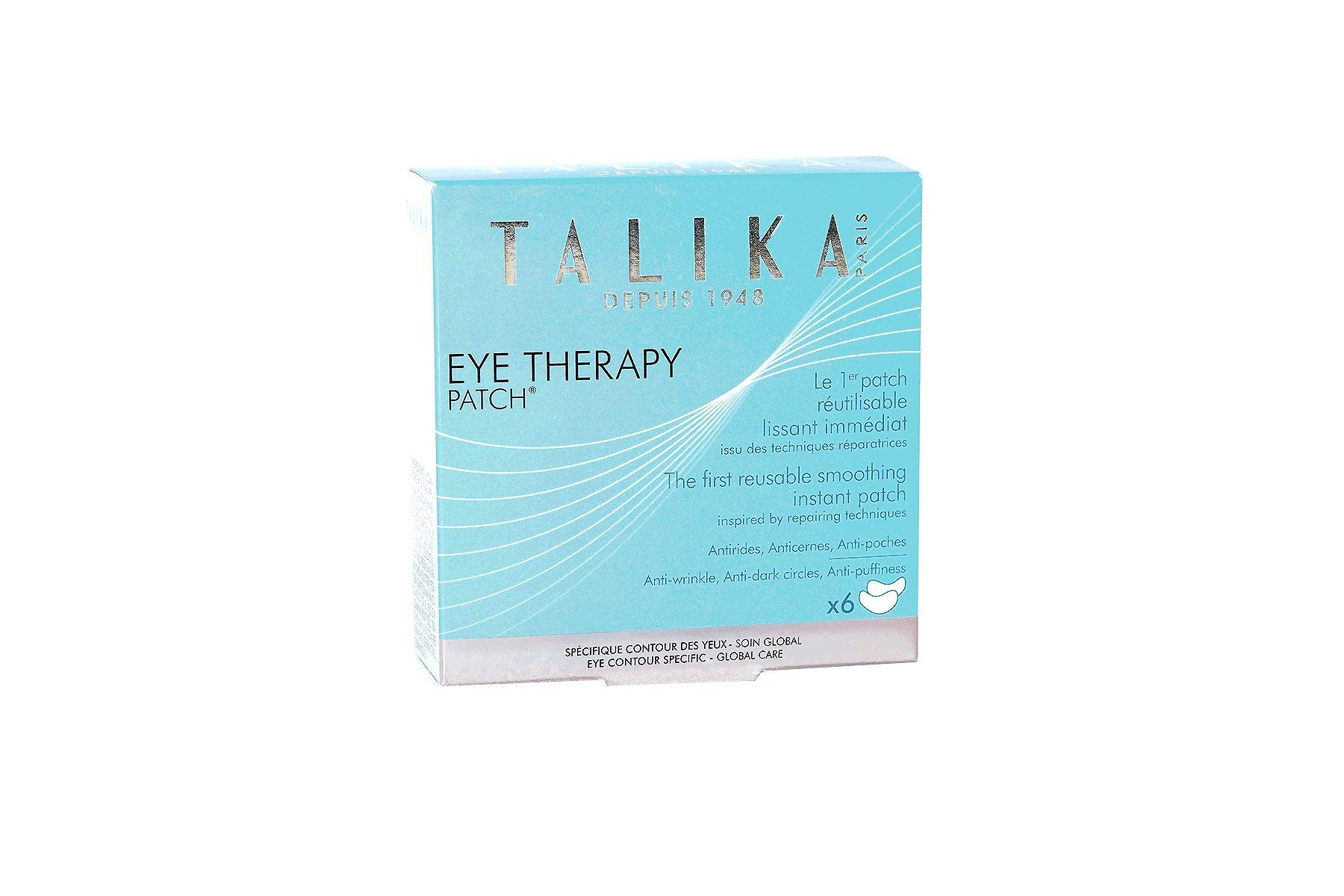 My final step is to use a moisturizing lip product. I go between Kaplan MD's Perfect Pout Lip Mask and Burt's Bees Lip Balm. The former is a product I've sung the praises of many times before, thanks to its plumping, exfoliating, and hydrating effects, and the latter is a classic stand-by that I'll probably be using for the next 50 years or so.
P.M.
I start by removing my makeup with either an oil-based makeup remover or the Face Halo Makeup Remover, which is a reusable microfiber pad that removes makeup with just water. Either way, I follow that up with Shani Darden Daily Cleansing Serum, which is my favorite gentle foaming cleanser—it cleans my skin, keeps minor breakouts and congestion at bay, yet doesn't strip away my natural oils or make my skin red or irritated. After that, I use the Shani Darden Texture Reform Gentle Resurfacing Serum. It's a gentle lactic acid serum that sloughs away dead skin and makes my skin look bright, even, and glowy (with absolutely no extra redness).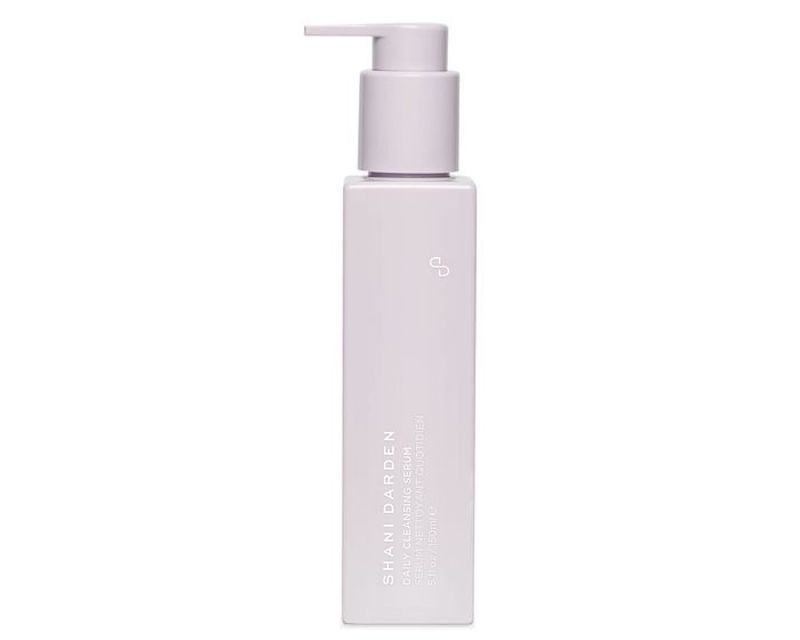 The final step in my nighttime skincare routine is moisturizer. If I'm being totally honest, I hop between different moisturizers depending on how my skin feels and what time of year it is, although there is one I always go back to, and that's Peach & Lily Matcha Pudding Antioxidant Cream. It's one of my all-time favorite formulas, because it's hydrating, calming, and anti-aging (the matcha is antioxidant-rich and fights free radicals that could prematurely age the skin). There's no overwhelming scent or slimy feel—I'm obsessed.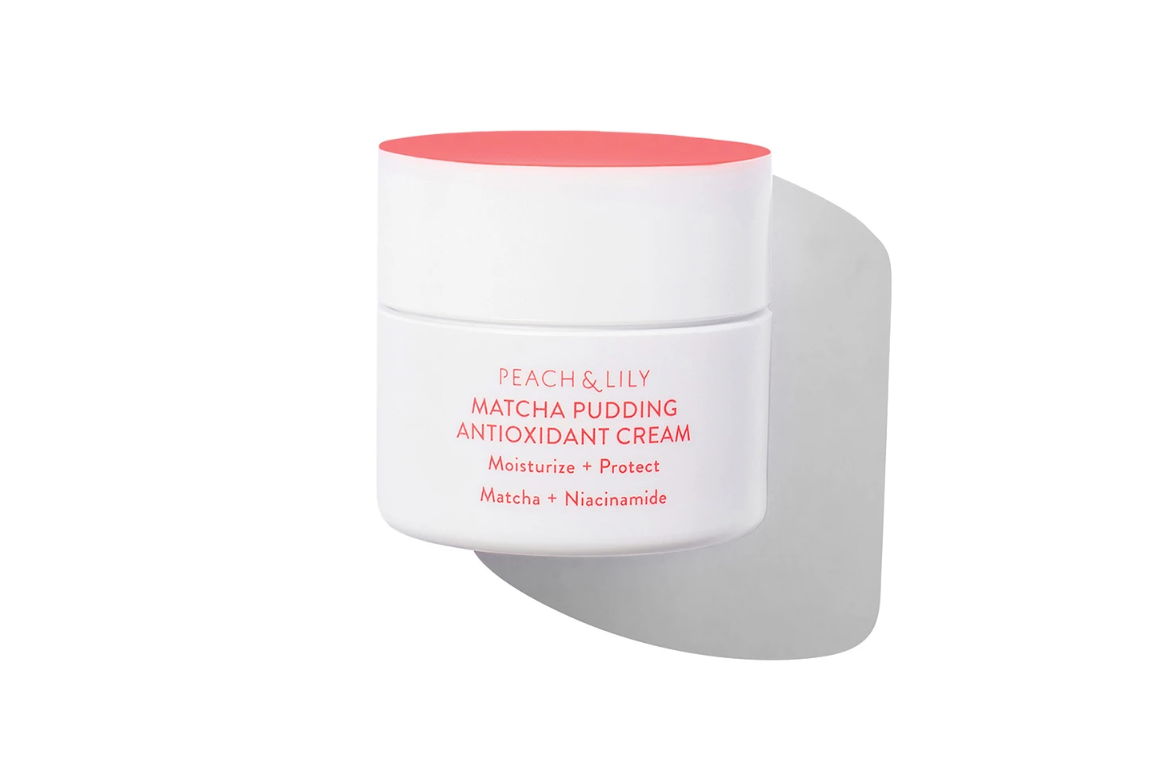 I don't go to bed without applying some sort of oil or moisturizer to my body (remember, friends, skincare means more than just the skin on your face). Right now, I'm loving One Love Organics Vitamin C Body Oil. It's smooth and silky and smells kind of like an orange creamsicle, which is truly delightful IMHO.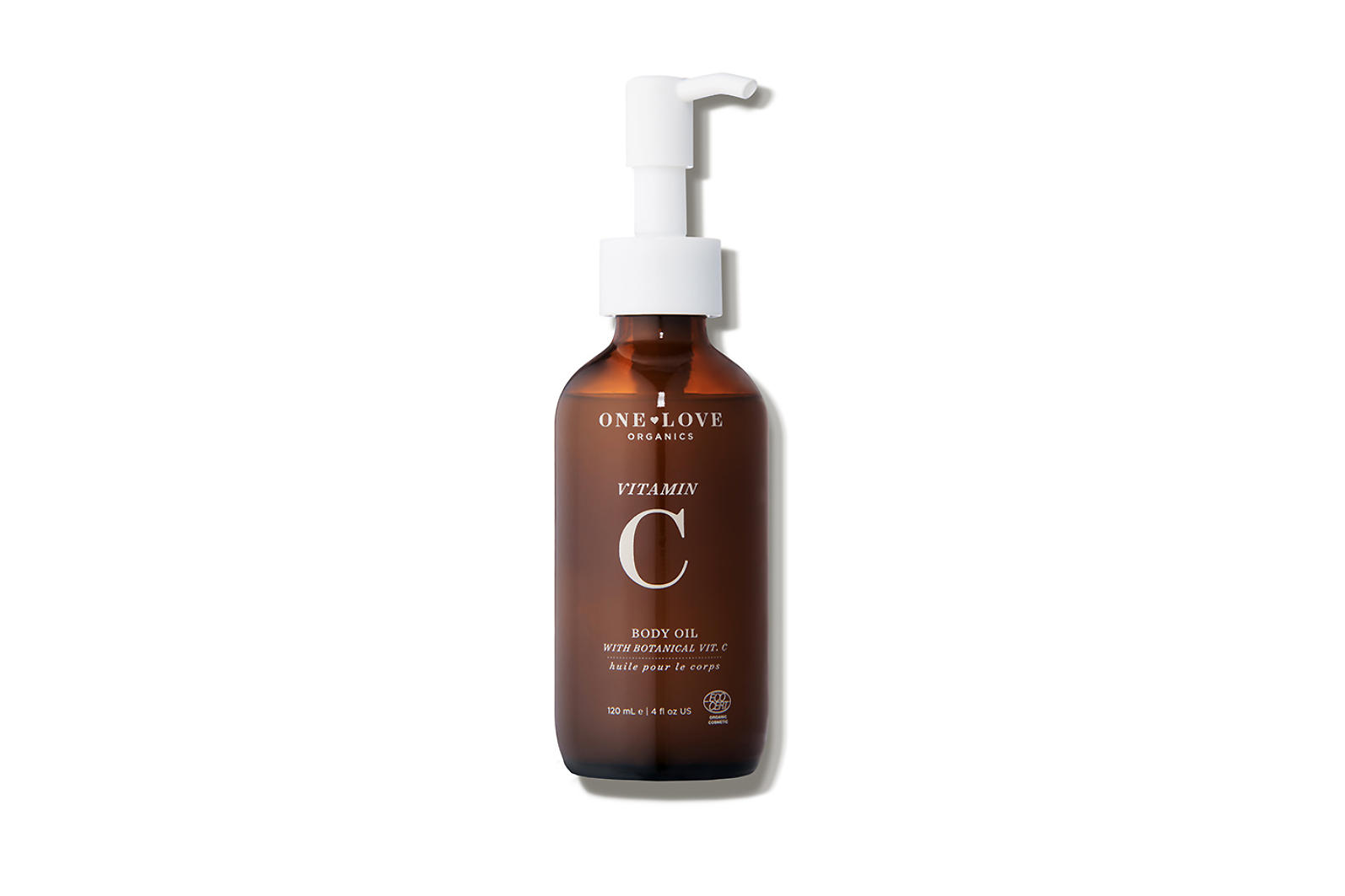 Remember, body care is skin care, too.