We're swooning hard over Wet n Wild's new heart-shaped makeup collection
There is definitely some sort of love spell at work. Wet n Wild's heart-shaped makeup collection hits stores and online this March, but the brand has already stolen our total focus. The MegaGlo collection is so popular among beauty buffs that it has been selling out everywhere for almost a year. When we heard about a purple highlighter in the works, we began stalking end caps at the drugstore hoping that a clerk would accidentally put them out early!
The new MegaGlo highlighter shades are not all that is being released for the Wet n Wild spring collection. We are also looking forward to new Color Icon Eyeshadow Trios, Cheek & Lip Tints, the Perfect Pout Lip Palette, and the cruelty-free and vegan Kabuki Brush!
Mega Glo Cheek & Lip Tints
These super soft tints have shea butter and grapeseed oil! Available in "Kiss Me If You Can," "Crush Upon A Time," and "Flirt on the Street" for $4.99 each!
Color Icon Eyeshadow Trios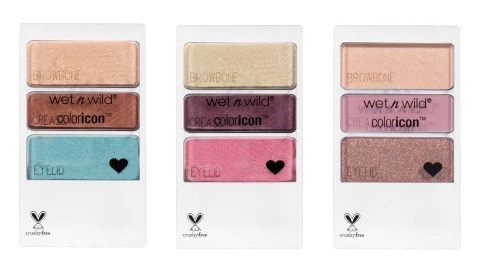 New highly pigmented trios "Hieroglyphic Heart," "Heart and Heavy," "Will You Marina Me." The trios feature both shimmery and matte finishes and will be $2.99, which means you can get the whole collection for under $10!
Perfect Pout Lip Palette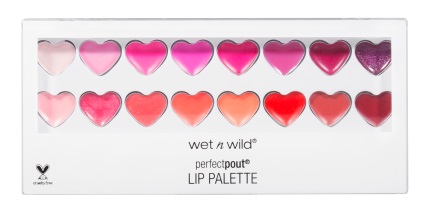 Don't let the nostalgia cuteness of this palette fool you — it is all grown up with 16 different lip lacquers! It comes with its very own brush and is only $5.99!
Mega Glo Highlighting Powders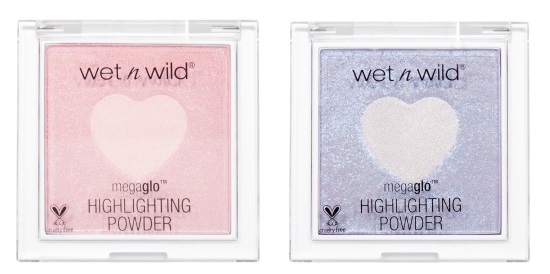 Available for $4.99 in both "The Sweetest Bling" and "Lilac to Reality," be prepared to stock up on these as soon as they hit shelves!
Kabuki Brush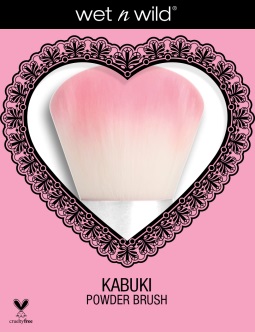 This vegan (no animal products) AND cruelty-free (not tested on animals) Kabuki brush is only $3.99 and completely guilt-free!
Remember, if the limited edition spring collection from Wet n Wild is sold out in stores near you, you can always order from wetnwildbeauty.com!