We're just as obsessed with Blac Chyna's new haircolor as she is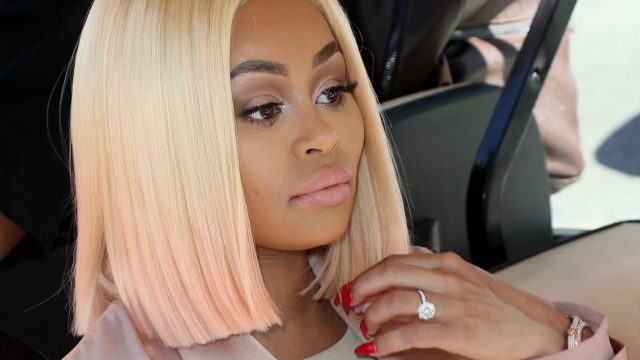 Who says that blondes have the most fun? And who wants a boring hair color? Definitely not Blac Chyna. Donning a Snapchat flower crown and gorgeous purple hair, Blac Chyna's debuted new hair color and it's a perfect shade of purple. She wrote on Instagram, "Loving my Lavender hair styled and colored by @kellonderyck Hair from @kendrasboutique."  As model and an entrepreneur, Blac Chyna gives herself a whole new look all the time, but this waist length purple hair is pretty perfect for the new mom.
This drastic change is following a new 'go big or go home' hair color trend. Instead of sticking with 'traditional' hair colors, celebrities and other women are opting for a hair color that will make them stand out in the crowd.  Whether it's grey, blue, pink, or purple Black Chyna and other women are making a bold statement with their hair color
https://www.instagram.com/p/BM-xbD1BULp
Blac Chyna is no stranger to experimenting with bold hair colors. But this one, she wrote, she just "can't get over," according to her Instagram post.
https://www.instagram.com/p/BM-3kF7BhyP
In June, she premiered her 'aqua berry' hair on Instagram, her hair fading from a dark turquoise to a sea green and she's basically represented the rainbow with her hair. Whether her hair is pink, black, or purple Blac Chyna enjoys showing off bright locks. These bold hair colors can add a touch of style or glam to add an extra punch to your outfit. Go bold and go purple! If she looks amazing doing it, you can rock it too.