Tan France and many others are clapping back after Wendy Williams said gay men should "stop wearing our skirts and our heels"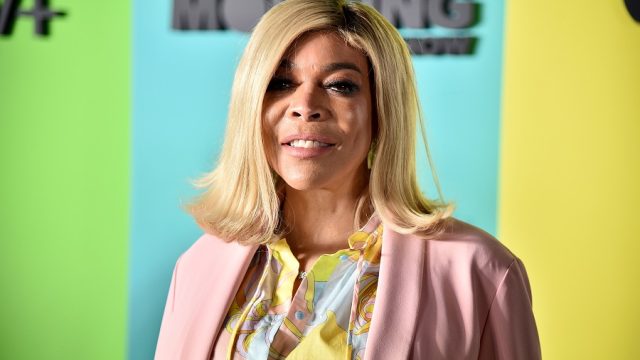 Wendy Williams doesn't think gay men should be wearing clothes traditionally worn by women, and Queer Eye's Tan France (along with so many others) has something to say about that. On yesterday's episode of The Wendy Williams Show, the host asked who in the audience was celebrating Galentine's Day. When a few men in the audience clapped in acknowledgment, she spoke her views about how the day should be dedicated to women only—and it quickly went off the rails.
"If you're a man and you're clapping, you're not even a part of this," Williams said on her February 13th show, according to People. "You don't understand the rules of the day. It's women going out and getting saucy and then going home...I don't care if you're gay. You don't get a [menstruation] every 28 days...I get offended by the idea that we go through something you will never go through."
Williams continued, switching gears away from Galentine's Day and speaking directly to the men in her audience.
"And stop wearing our skirts and our heels," she said. "Just saying, girls, what do we have for ourselves? Looky here now, gay men, you'll never be the women that we are. No matter how gay."
The (rightful) backlash quickly started on social media, noting that gay men (and anyone at all) should have the right to dress however they please.
https://twitter.com/udfredirect/status/1227973105626288130
Stylist Tan France also got in on the conversation. He posted a glorious photo of himself in a fresh pair of heeled boots, adding "#GayHeelsForWendy Uuuugh, Wendy Williams, Join my hashtag, so I/she can see your pics in heels!!"
And the #GayHeelsForWendy hashtag became a movement.
Today, February 14th, Williams released a video apology on her YouTube page.
"I apologize," she said. "I did not mean to offend my LGBTQ+ community on yesterday's show...I didn't mean to hurt anybody's feelings," Williams said through tears. She then said that she fully lives by the "Live and let live" motto. "Life is too short," she said. "I will do better."
https://www.youtube.com/watch?v=ezhv_4oZaiY
Though we're glad Williams issued an apology and vowed to "do better," her prior statement and the applause it got still show that we have a long way to go when it comes to equality and inclusivity.