How wellness and beauty patches can improve your everyday routine, according to experts
Keeping up with the surge of "cure-all" wellness fads is a job in and of itself. In our column Wellness Inspector, we do the work for you, closely examining these trends to see if they're worth your hard-earned pennies—or whether they're just hype.
At a time when heading to a brick-and-mortar store isn't a possibility, we're relying on social media-based word of mouth for the 4-1-1 on must-try beauty and wellness innovations. And folks, the verdict is in: Transdermal wellness patches and topical beauty patches are the real deal. And, as of late, we've been especially intrigued by the wrinkle, sleep, pain, and pimple patches inundating our Instagram feeds.
Of course, as with any Wellness Inspector deep dive, we're here to tell you why that's the case. Ahead, learn what brand founders, dermatologists, naturopathic doctors, and general practitioners have to say about this growing beauty and wellness trend.  
Topical beauty patches
Let's start with beauty. Topical beauty patches include traditional hydrocolloid pimple patches, high-tech micro-dart pimple and dark spot patches, wrinkle patches, and more. While each type of patch works differently, cosmetic dermatologist Dr. Michele Green says that, overall, beauty patches are a sophisticated way to deliver ingredients to the skin—and, in some cases, remove gunk from it as well. 
"There are many of these patches on the market; however, the efficacy of the patches is really dependent upon the ingredients," she notes. "Patches with targeted ingredients such as retinol, salicylic acid, or hyaluronic acid, for example, have proven [to be] effective because these ingredients are known to produce results when used for specific skin concerns. There are other patches, however, which have no active ingredients and are just a luxurious step in one's skincare routine." 
In terms of effective pimple patches, Dr. Green says that they work by removing excess oil and bacteria from blemishes. "The sebum and oil sticks to the hydrocolloid patch, allowing the active ingredients in the patch to penetrate the pimple and provide relief," she explains. "With the right active ingredients, pimple patches are effective."  
As for wrinkle patches, Dr. Green says that they can be very effective, so long as you look for patches infused with retinol, vitamin C, and hyaluronic acid, as those ingredients are effective on their own as well.  
Pro Tip: If you have sensitive skin, Dr. Green points out that some of these patches can be irritating and can cause inflammation, thanks to the active ingredients. That said, be sure to read the labels with your allergies and sensitivities in mind, and discontinue use if irritation occurs. 
Since beauty patches are small and targeted, N.Y.C.-based internal medicine practitioner Dr. Holly Phillips says that beauty patches can be a great option for those aiming to treat a localized area of their face or body. "For example, applying a patch on one area of the face to treat dark spots and another to treat acne allows users to target problem areas without having to worry about unaffected areas of the skin," she explains. "In general, beauty patches are formulated to treat the skin, not for transdermal absorption to treat the body." 
Which segues into the next section… 
Transdermal wellness patches
Wellness patches, like beauty patches, are designed with targeted treatment in mind. However, instead of sticking to the skin to work topically, they're infused with ingredients that will sink so deeply that they enter the bloodstream to reach peak effectiveness. 
"Our skin can absorb all types of things, as long as it's introduced in the right size," says Beverly Hills-based concierge doctor to the stars Dr. Ehsan Ali. "Patches are effective because the substance on the patch is absorbed in a time-release manner and goes directly to the bloodstream, which can have a fantastic effect on how you feel." To put it in perspective, he mentions that, when swallowing a pill, the pill needs to go through the digestive system before it can give you the full effect of the vitamins and minerals, medicine, or other substances, whereas transdermal patches provide a constant, steady absorption of a substance. Because of this, he says that transdermal wellness patches—like those popular for sleep and pain relief—are an optimal choice for anyone looking to elevate their routine.  
Fun Fact: According to Chicago-based naturopathic doctor Dr. Nadia Musavvir, oral supplements can result in as little as 25 percent of absorption. Transdermal application, however, delivers nearly 100 percent.  
In addition to optimum delivery, Dr. Musavvir explains that transdermal patches are a gentler (and healthier) way to deliver therapeutic agents, as they're not formulated with filler ingredients that are often found in oral supplements (think: artificial coloring, corn syrup, etc.). "Patches are also more convenient, especially for people who don't like taking pills," she adds.  
That said, there are two downsides: First, their absorption often relies on skin quality. So, while they're better able to deliver top-notch ingredients, Dr. Musavvir says that skin hydration, skin temperature, skin structure, and user error (aka misapplied patches) all play a role in dermal absorption. 
Second, Dr. Phillips points out that, since transdermal patches aren't intended for ingestion, they're not regulated by the FDA. Because of this, she says to proceed with caution when adding multiple transdermals into your existing vitamin/supplement routine.    
Beauty and wellness patches worth adding to your arsenal
Now that you're up to speed on all things patches, you might be itching to add a few into your beauty and wellness arsenal. To save you from seeking out quality formulas yourself, we've rounded up eight of our faves. Check them out below.  
1Under-Eye Patch: MĀSK Under-Eye Nourishing CBD Patch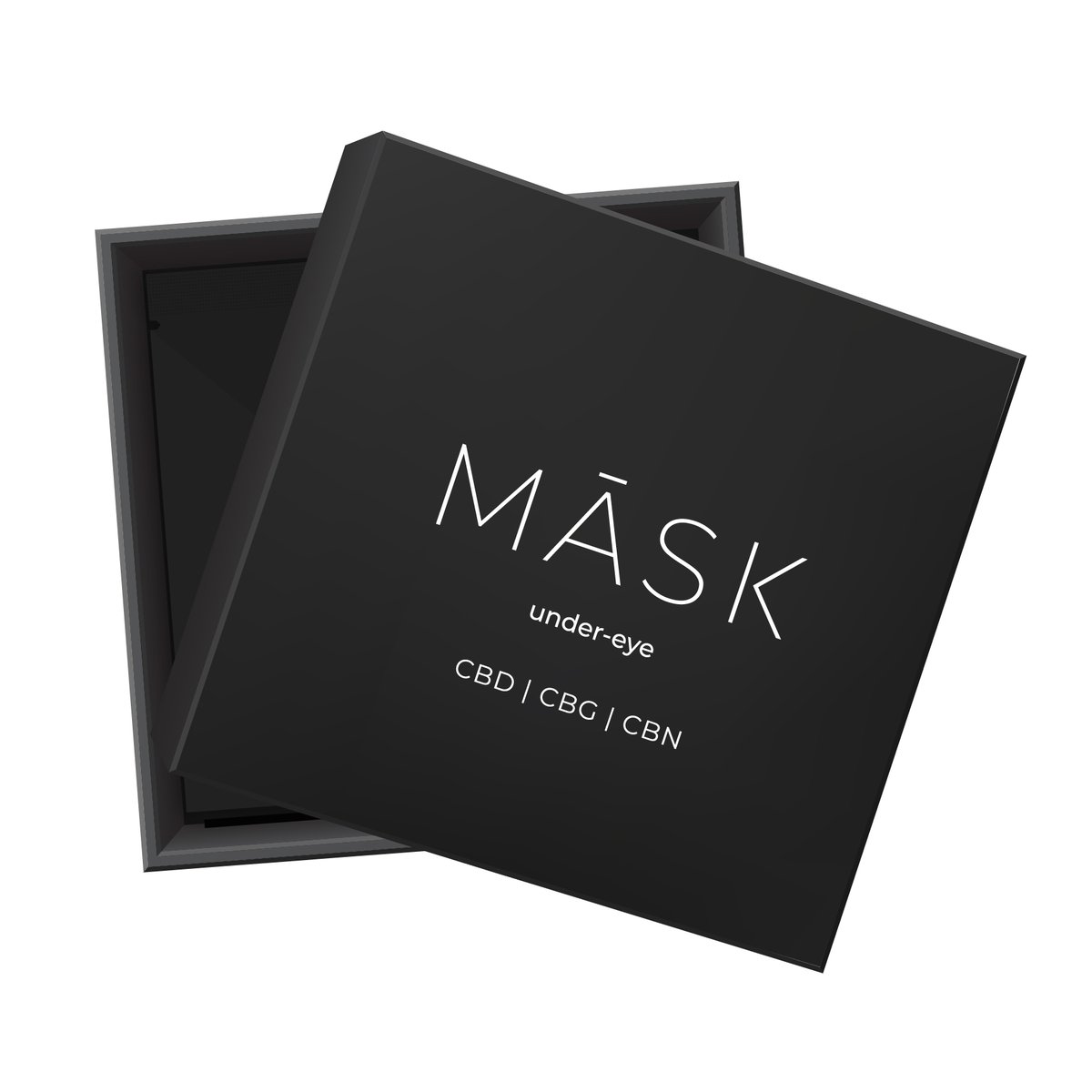 Made with energizing pumpkin seed extract and wrinkle-diminishing collagen, these under-eye patches help revitalize the delicate skin under your eyes, so you'll look well-rested in just 15 to 20 minutes. 
2Micro-Dart Pimple Patch: ZitSticka Killa Kit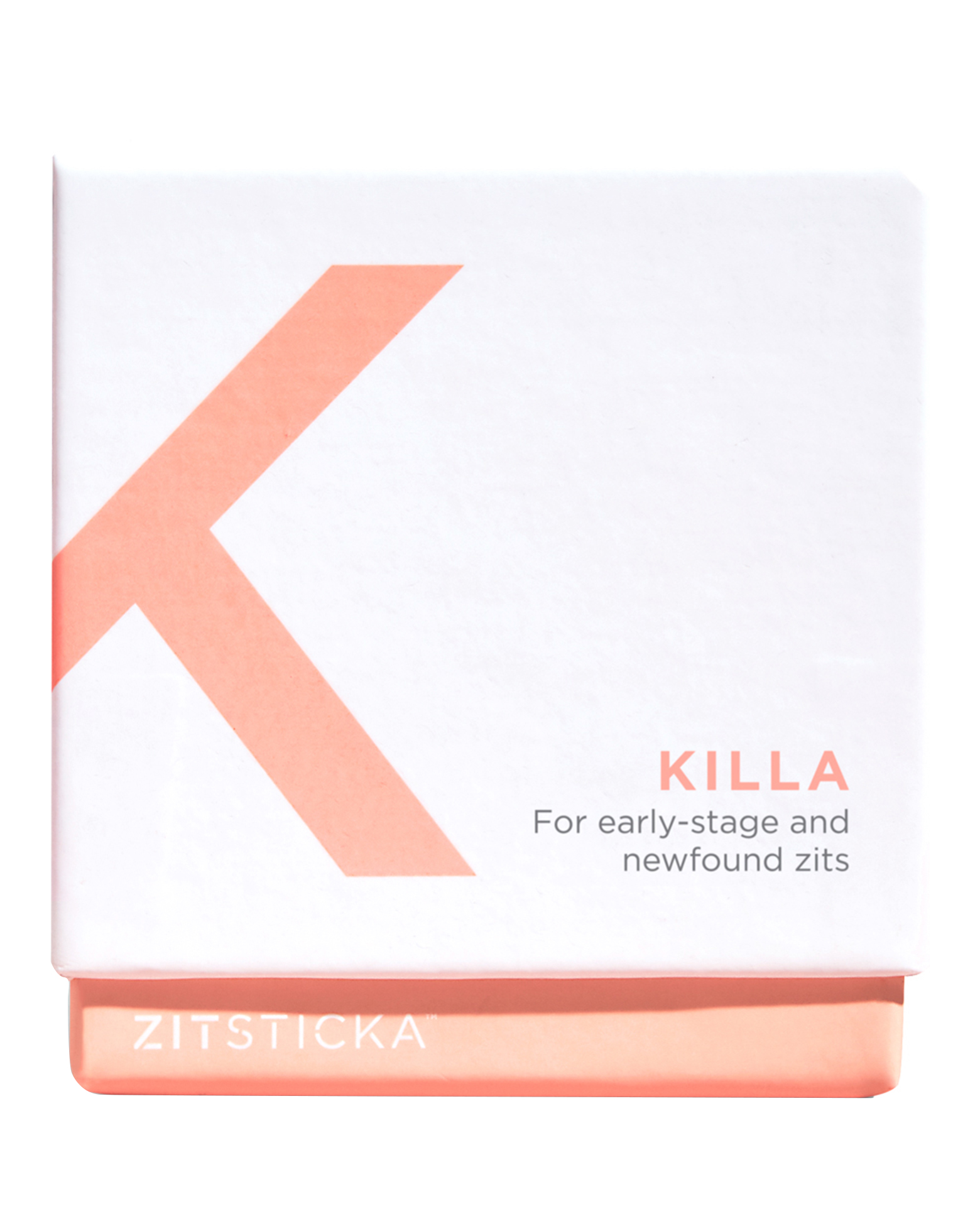 These prickly pimple patches pierce the skin to deposit zit-diminishing ingredients including salicylic acid, hyaluronic acid, niacinamide, and oligopeptide. What's more, they include little cleaning swabs to ensure your skin is squeaky clean before applying. 
3Micro-Dart Dark Spot Patch: Dr. Jart+ Focuspot™ Dark Spot Micro Tip™ Patch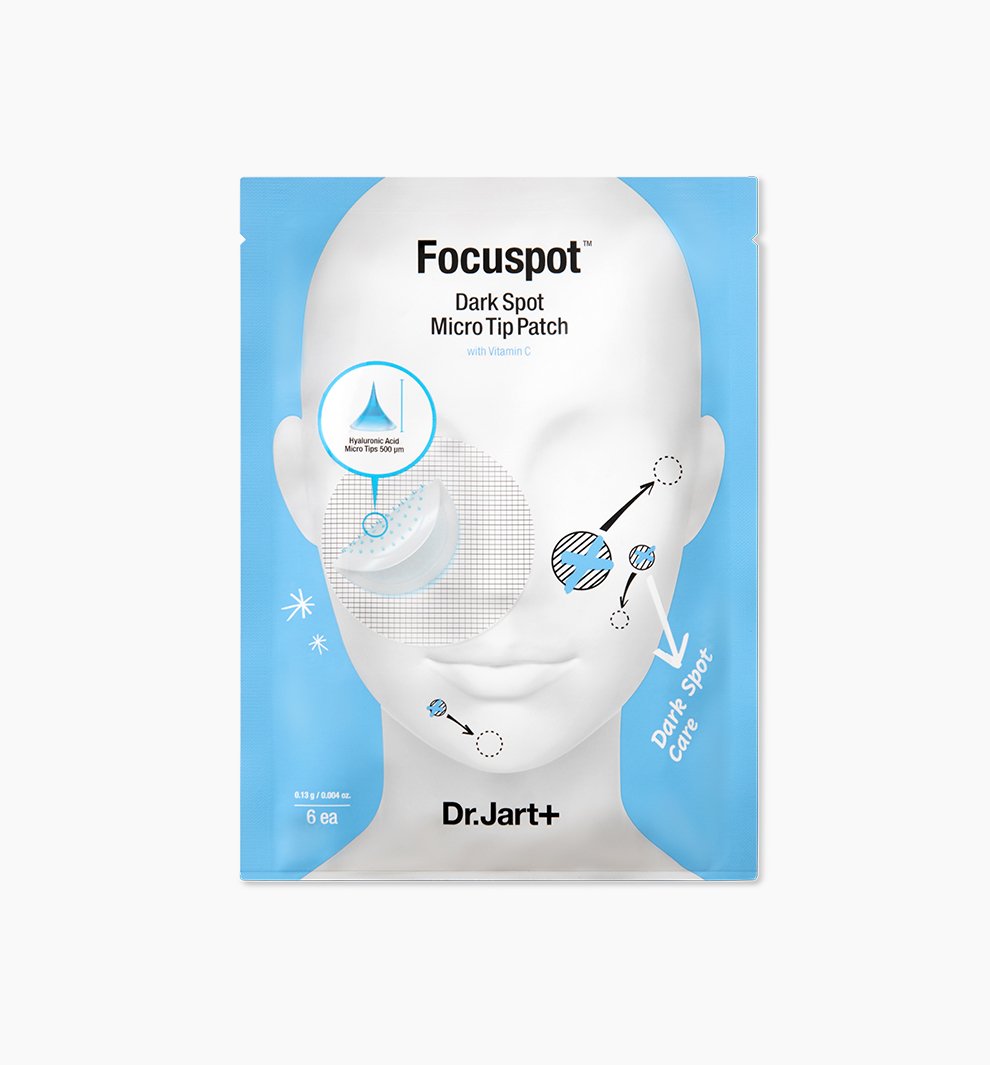 These niacinamide-infused patches use micro-darts to deliver lightening and brightening ingredients into stubborn dark spots. Simply stick them on your skin for at least two hours and watch as your spots start to fade over time. 
4Microneedle Wrinkle Patch: Peace Out Microneedling Anti-Wrinkle Retinol Patches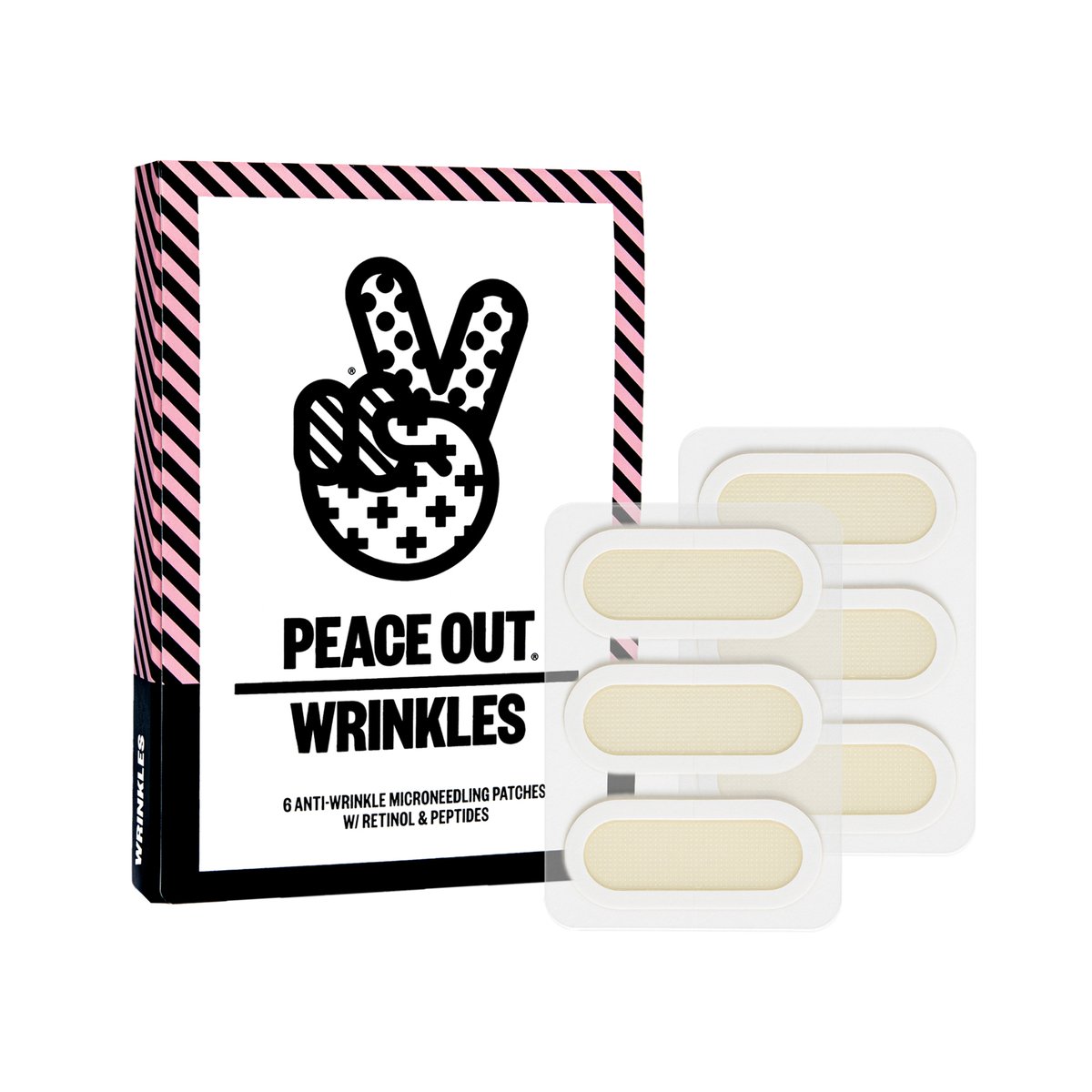 Infused with retinol, peptides, and vitamin C, these microneedle wrinkle patches gently pierce and dissolve into the skin to smooth the appearance of fine lines and wrinkles over time. 
5Menstrual Cramp Patch: Rael Heating Patch for Menstrual Cramps
We can all agree that cramps are the worst. Thankfully, this warming transdermal patch—made with lemon balm, juniper berry, jasmine, dandelion root, and rosehip—will soothe menstrual cramps on the spot, whether they originate in your abdomen or lower back.  
6Post-Hangover Patch: The Good Patch Rescue Patch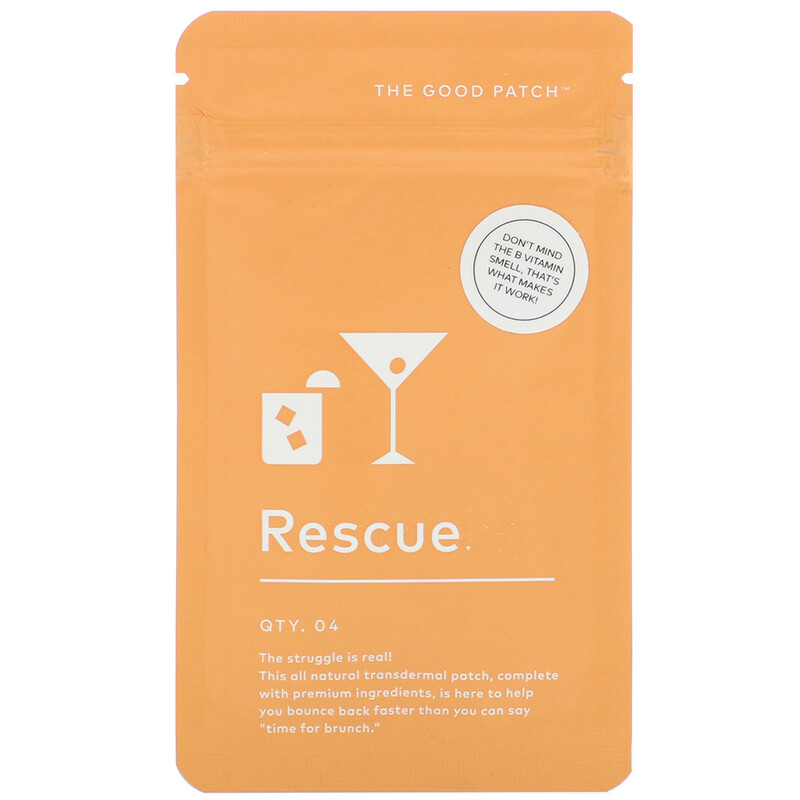 Packed with B1, B complex, and green tea extract, this peel-and-stick patch is designed to rehab body and mind after a night of drinking. Apply it before hopping into bed and wake up feeling refreshed come morning. 
7Sleep Patch: Klova Sleep ZPatch
Can't sleep? This best-selling patch features a dreamy blend of melatonin, magnesium BHB, L-theanine, 5-HTP, GABA, and more.