We'll soon be able to read the "Harry Potter and the Cursed Child" script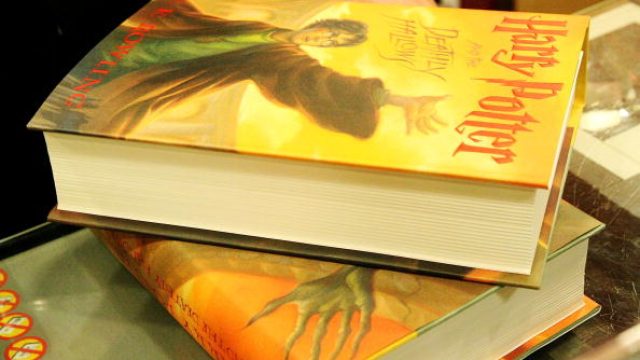 Just when we thought the days of eagerly awaiting new Harry Potter books were behind us, Pottermore throws us a curveball. Harry Potter and the Cursed Child, in addition to becoming a stage play, will make the script available for purchase. The script will be for sale after the play's summer premiere, and we are already super jazzed about it.
The script will be released for both print and digital readers, and will contain the full script of the production's preview performances before it makes its West End debut. The play, written by J.K. Rowling, Jack Thorne, and John Tiffany, will pick up where the epilogue of the Harry Potter books left off and, like any good Harry Potter story, will be split into two parts because it's just too epic.
After the Special Rehearsal Edition of the book is released on the July 30th premiere, it will later be replaced by a Definitive Collector's Edition, but I think most of us are angling to get our hands on both.
This isn't the only Harry Potter book news coming our way. 2017 will bring UK readers four special editions of the first book, each based on the different Hogwarts houses. There will also be an updated edition of Fantastic Beasts and Where to Find Them, featuring brand new content from the iconic author.
It's starting to seem like the magic of Harry Potter will truly never end, and we are 100% okay with that.
Related reading: 
Here's what JK Rowling and other 'HP' stars think about the Hermione casting in 'The Cursed Child'