The Weeknd just posted the most simple and loving message to Selena Gomez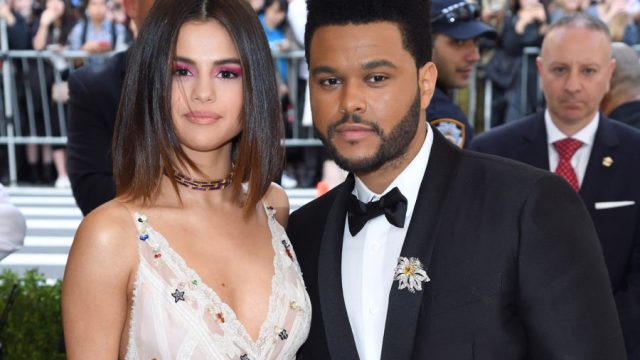 If the celebrity world had a yearbook, Selena Gomez and The Weeknd would win Class Couple hands down. We're almost positive that the #relationshipgoals tag was created with solely them in mind. Based on The Weeknd's latest message to Gomez via Instagram, we think this theory holds water.
And The Weeknd is not wrong. Gomez is physically glowing in the picture. Is she magic? Perhaps she is some sort of angelic being not from this world? As of right now, we're unsure about her origins. But we're absolutely positive that The Weeknd is head-over-heels for his glowing goddess.
https://www.instagram.com/p/BVDOuBhA9Va
The two love birds connected at the beginning of the year and have been going strong since. Lucky for us outsiders, they haven't been shy about sharing their relationship with fans via social media and public outings (Olive Garden, Ripley's Aquarium, and Coachella, to name a few).
https://www.instagram.com/p/BTkzPLogK4J
Don't get us wrong, we're all about giving celebs their privacy, but we love to see our favorite people loving each other. Give us more glimpses into this beautiful life, Selena and The Weenkd!
We thrive on your romance!
https://www.instagram.com/p/BVDHxU-DmrB
Take note, couples of the world — The Weeknd knows what's up in the world of dating. Keep the love alive, you two, and fill us in when you can! XOXO — your adoring fans.