Your HelloGiggles weekly horoscope, November 2nd to November 10th: An energy refresh is written in the stars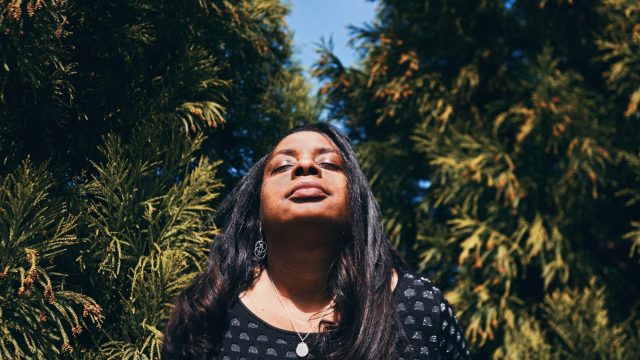 Not going to lie, this was a roller coaster of a week. Not only are we in the middle of Scorpio season and on the rolls of a powerful new moon, but Mercury Retrograde is in Scorpio until November 20th. Yes, Scorpio energy is empowering and transformative, but these enlightening qualities arrive once you've done the hard work. So if you're feeling tired after this past week, then you probably did it right!
There is good news, though: All of these heavy energies are mostly behind us now. And with Venus now in Sagittarius, the overall energy is a tad more playful, optimistic, and light. To keep those good vibes flowing, check your weekly horoscope below. Pro tip: If you're fancy, also check your rising sign for an extra dose of astro-knowledge.
Aries
Your heart has been focused on love for quite some time, and this week could deliver a possible union for you. After experiencing a few crises and putting in the work, you're ready to offer harmony and love to yourself and a special someone. The vibe this week is sweet and healing. And if you've been on the lookout for a new amour, this week might be your time to shine.
TAURUS
This week is all about love and commitment. You're ready to be serious about your relationships, but also about your personal goals. You're a manifesting queen this week and can generate positive partnerships and collaborations, and make wise investments. Remember: Mercury is retrograde, which means big purchases and fine prints should be looked at twice. It will be a stable week for you overall—good for business!
GEMINI
Hold your tongue, Gemini. This week you're feeling a bit restless and could have difficulties expressing yourself in a way that is efficient and positive. Perhaps you appear gossipy, cold, and detached, which could cause you some unnecessary drama in the workplace. Be sure to take into consideration that Mercury is retrograde and can cause a tendency to see things from a biased point of view. Learn the art of gentle communication this week so people don't misperceive you.
CANCER
You're in your feels—and how could you not be with so much water energy going on this week? Whether you receive an apology or an offer of love, you can expect to feel love all around you. You'll experience it all this week—and it'll feel nice. If you nurture this loving feeling as much as you can, you'll find harmony in your relationships, especially with romantic lovers, friends, and children.
LEO
This week is filled with many questions, Leo. What path do you want to choose? What do you want to prioritize? Where do you want to go? These questions could be related to a housing situation, a family affair, or simply where you want to live. Remember that if you chase two rabbits at the same time, you're likely to end up with none. Try to choose your number-one priority and focus on it this week. Keep in mind: If you disperse your energy, you'll end up empty-handed.
VIRGO
Fiery Virgo, you want to let loose, get in trouble, and follow your passion this week. You could be feeling sexy or simply "fired up." Just don't be too hasty. Remember that Mercury is retrograde and what you find absolutely exciting this week might reveal itself as dull or a bad idea in a couple of weeks. With this caution in mind—have fun! Do pay attention to the contracts before you sign, and double-check the fine print.
LIBRA
Sometimes, to win the war, you have to lose the battle, Libra—and, unfortunately, this is something you're going to learn this week. Your focus is on money matters, which means you could experience some sort of disappointment or setback in a financial goal you had for yourself. If you take your ego out of the way, you'll realize that perhaps you were too short-sighted. Instead, try to have faith in the universe and the greater scheme of things.
SCORPIO
You're in your feels, Scorpio—so much feels! This week is utterly nurturing for you, whether it's a form of self-love or romantic love. Your heart is open; keep it that way. This is the time to be vulnerable and express yourself honestly without covert tactics. Love is present and all around you. Nurture it as much as you can in your heart so you can give and receive it.
SAGITTARIUS
 You're considering a move and perhaps a relocation this week. But you're so focused on planning the future that you end up missing the present moment. Try to be in your body and in your feels as much as possible—your mind is distracting you from being in the moment.
CAPRICORN
This week you could be very focused on dealing with some compulsions, obsessions, and addictions that could be related to your career, childhood, or education. If you have a tendency to obsess over things or have compulsive habits—you might feel the cost of it very much. The good thing is when you reach the bottom, you find the strength to bounce back. This week is about healing those addictions and compulsions. Toxic relationships, whether they're romantic, career-oriented, or family-oriented, might be discovered this week. Hang in there—it gets better.
AQUARIUS
Your energy is strong this week, Aquarius. You are hopeful and highly capable of perceiving that everything happens for a reason. You're going to be able to let go and flow when setbacks occur because you're aware that they've been planted on your path for a reason. If this is normally not the case for you, then this is the attitude you need to cultivate this week. It's a good week to plant the seeds focus on manifesting your desires.
PISCES
Time to make some serious commitments. You're the "zaddy"—you know what you want, and you won't flinch until you get it. It's a week of empowerment for you. You're grounded in your power and in your authority. Just be careful not to become tyrannical or too inflexible, which is a possibility for you this week.
For more astrology from me, check out my weekly forecasts.