Your HelloGiggles horoscope, March 17th to March 23rd: The stars want you to get sh*t done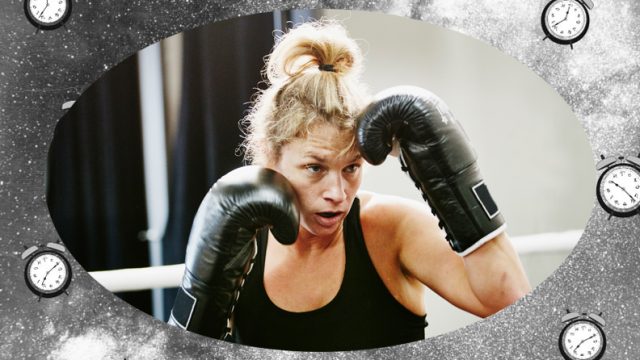 This week, we're going to find our footing. We're leaving the dreamy and emotional world of Pisces season on March 20th, and the sun will enter the ambitious and assertive land of Aries. Meaning? We're about to get out of our heads and away from starry-eyed visions—and get shit done. The Ram is all about charging ahead and taking action. While Mercury Retrograde might initially throw a monkey wrench into your plans, don't let that discourage you from taking some form of action, especially since we have a full moon in Libra on March 20th.  Full moons are ripe for magical workings and taking steps toward our dreams, and thanks to the vibe of the Scales, we'll feel more balanced when it comes to planning and doing. We'll be more focused and less overwhelmed, too.
Here's what else the stars have in store for you in your weekly horoscope:
PISCES
What's the best way to get a handle on your feels, Pisces? Get out of your head and into your body. Maybe that means trying a new spin class or taking the first step towards your creative goals. Whatever it is, do more, think less.
ARIES
Taking action is your forte, Aries, but sometimes you leap before you think, and, well, that's not always the best tactic. Instead, consider your next move and think it through before you do it. You'll be glad you did.
TAURUS
Stepping outside of your comfort zone is always a scary thought for you, Taurus, but you often forget just how powerful a leader you can be. You have the tenacity to get things done. Believe in yourself.
GEMINI
When you dig your heels in, Gemini, magic can happen. While your mind is a powerful gift, your ideas can only become reality when you commit to sitting still and doing the work. You got this.
CANCER
You like to know you'll have a soft landing whenever you take a risk, Cancer. If that's what will propel you to take advantage of a certain opportunity, do what you can to set your ducks in a row before embarking on your next adventure.
LEO
You're ready to tackle a new endeavor in your life with gusto, Leo (as you do). However, this is a good week to get yourself in check. Weigh the pros and cons first. Come up with a solid plan, and then take it one step at a time.
VIRGO
You're usually slow to take action, Virgo. You like deliberating and organizing, making everything just so. Your analytical nature comes in handy this week, but don't be afraid to loosen the reins later on this month. You'll need to in order to make progress.
LIBRA
With this week's full moon in your sign, Libra, you're going to feel more empowered about what you want and how you want to go about it. Don't be afraid to do something outside the norm, though. It's okay to color outside the lines.
SCORPIO
When you go in on something, Scorpio, you're all in. So when it comes to making a decision this week, make sure it's something that you want to commit to. Check in with your skilled intuition, and then go make it happen.
SAGITTARIUS
You're ready to break free, Sag. Your energy has been heavy lately, and as a result you're not feeling your best. Do what you can to elevate your vibration this week. Whether it's committing to a new creative practice or planning a trip. Basically, do you.
CAPRICORN
It's time, Capricorn. You've been moving slower than usual, but now you're ready to step up your game and move into a more flowing and prosperous space. Use your focus and discipline to get the ball moving this week, and be patient: your hard work will pay off, just not immediately.
AQUARIUS
You can play by the rules and be a pioneer, Aquarius. The two don't have to be mutually exclusive. This week bodes well for putting a much-desired dream into motion. You just need to learn how to balance and reconcile your rebellious nature with your inner innovator.
It's a big week for taking action, bbs. So take a deep breath and relax in knowing that we're slowly but surely moving forward.