Your HelloGiggles horoscope, June 23rd to June 29th: Love and passion are in the air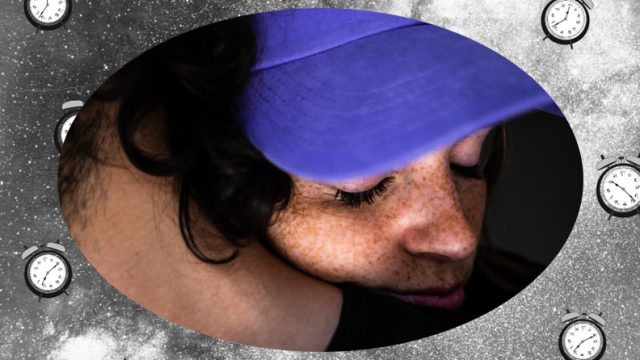 All hearts on deck! This week is all about relationships and pouring out what's in our hearts. You might find yourself feeling extra angry, passionate, emotional, loving; perhaps all four at the same time. Boosted by the recent Sagittarius full moon, this week is about letting our inner fire guide our choices and hearts.
Let's get down to the weekly horoscopes per sun sign, and do check your rising sign as well, if you know it.
ARIES
This week is about finding a balance between mind and heart, and between extraversion and introversion. If you find yourself ruminating, close your eyes and focus on what you feel. If you find yourself feeling alone or shut off from the world, go meet some friends. Balance is the keyword for this week.
TAURUS
This week is about flexibility and reflection. Now is a good time to go on a trip—be flexible with your schedule, flexible with your communication. You can learn a lot from the people around you, so go out, communicate with friends, coworkers, family; read a book. Unexpected news might come this week, keep an eye on your mail.
GEMINI
Your language is the dollar this week, Gemini. Focus on the material plane, but not only on money matters—consider your environment, your body, your self-worth, your work, and your goals, too. This week is an opportunity to be much more grounded, practical, and realistic. Ask yourself what you desire to achieve and get the first steps going.
CANCER
The energy is quite high for you, Cancer. With Mars and Mercury in your sign, you feel energized and communicative, but also possibly scattered and angry. This week is very focused on you, your desires, what you want. Relationships could be energized but also difficult—always keep your best interests at heart. What do you want and need?
LEO
This week could feel hazy and confusing for you, Leo, but it's a good time to plunge into creative and spiritual activities. Your imagination is fertile, and as much as miscommunication with others can happen, it is a good time to explore your inner world. Unconditional love and forgiveness could be themes for you—time to open your heart.
VIRGO
Professional opportunities could be heading your way this week, Virgo. You're overall social and opening yourself up to friends and social events this week; being out and about is beneficial to your energy. Don't hesitate to make new friends, new dates, even if (or even more so!) they live far away.
LIBRA
This is a time of learning and reflecting for you, Libra. The more time you spend thinking, meditating, and reading, the more you'll be able to harness your intelligence and energy into accomplishing your professional goals. Your ambition is high right now, and opportunities are right around the corner—as long as you nurture a positive mindset.
SCORPIO
Romantic relationships are on your mind this week, and you might find that leaving on a trip or spending time meditating/reflecting will help you sort through your feelings and thoughts. You're in a transformative phase (when aren't you, really) and there is a need to gain perspective before you can reach the right conclusions.
SAGITTARIUS
Relationships are particularly important for you this week, Sagittarius. Whether it's romantic, business, or friendships, the focus is quite strong and you won't be able to regain your "freedom" of spirit before you solve these matters. Old baggage, old values, and old mindsets are trying to be released; it's important you ask yourself what it is you want to leave and keep so you can achieve growth in your relationships.
CAPRICORN
This week is an opportunity for you to find the right balance in your life. If you have been pushing yourself too hard, now is the time to find a routine that allows you to have both work and play. The word is balance—allow yourself to have some fun, relax, and enjoy social times.
AQUARIUS
This week is forcing you to dive deep within your heart and pushing you to explore your emotional depth. Love could be present this week for you, as more than ever you're connected to your heart. It's a good time to accomplish a lot of work or any task that has been put to the side.
PISCES
This week is filled with emotions and love; the energy is directed towards your family, children, lovers, friends. You could find it hard to be dedicated to your work and goals, as the energy is very much asking you to plant your feet, plant your roots, fill your heart, and make memories with those you cherish.
For more astrology and forecasts from me, check out my website.