Your Weekly Horoscope, January 31st to February 6th: A Roller Coaster of Emotions Will Occur
Be kind to yourself on February 6th.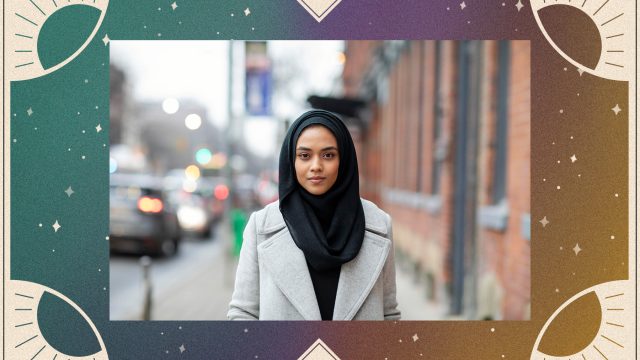 This weekly horoscope is erratic and exciting. Prepare yourself for the emotional roller coaster coming your way. The Aquarius sun and Mars, which is in Taurus, square off on February 1st, making egos clash with one another.
Venus enters Aquarius on February 1st, adding an airy sentimentality to love and money. The Aquarius sun links up with the Nodes of Destiny on the 6th, adding fate to the day. Venus and Saturn form a conjunction in Aquarius on February 6th. Energy is then followed by Uranus, which is in Taurus, sharing a fraught vibe with Venus in the evening on the 6th. Your emotions will be hot and cold then. Say what you mean to others. Most importantly, be gentle with yourself on February 6th.
Below is your weekly horoscope. Make sure to read you rising sign, too.
Aries
You've had a lot on your mind lately that you've been wanting to share with your community. Step up onto your soapbox, but be intentional with your words. You're a vessel by which information flows through. You should be aware that your words carry weight and that people are listening.
Taurus
You could be presented with professional revelatory news or perhaps given a contract to sign that will shake up your energy. Have your career ambitions taken over the scene lately? Have you been neglecting or perhaps avoiding conflict and strife at home? You are being invited to confront this now.
Gemini
Your mind is thirstier than ever, which means that you're longing to upgrade your education on higher-minded endeavors. Take a tarot or yoga class online to help yourself evolve and learn more. You'll thoroughly enjoy seeing things through a different light, which will help to raise your inner vibration.
Cancer
You're finding that the drama of the past few weeks is beginning to die down—but this doesn't mean that you're letting go of the energy. In fact, you're revisiting and trying to understand recent arguments that you've had. The objective is to mend fences and not repeat past actions.
Leo
Relationships require work and commitment. This week, you're wanting to give your all to making partnerships work (even though they will require a lot of time and dedication). Finding a common ground with your partner will help to take your relationship to the next level and deepen your feelings.
Virgo
It's a great week to spend immersing yourself in a magical practice. If you have an altar, tend to it. If you have a religoius or spiritual text, read from it. Allow yourself to feel comforted and held by your beliefs now. Connection with spirituality can bring the ultimate warmth.
Libra
Balancing your needs with those of others has always been difficult for you. But, it is totally okay to be selfish at times. Practice speaking up for yourself and staying centered in what you believe your worth is this week, as you navigate through your feelings, friendships, situationships, and partnerships.
Scorpio
There seems to be a disconnect between how your personal life is and what you want it to be. Perhaps you've been focusing on wishful thinking to make your life better. Now is the time to make the changes that you want to step up your vibe. You got this!
Sagittarius
You're skipping out on the drama and gossip at the moment. It's not that you don't enjoy hearing it, but you are wanting to focus your energy on things that are less messy and more productive. Plus, you really don't want to be the one spreading rumors about your friends.
Capricorn
Money matters are coming to a head, forcing you to reassess your spending habits. There may be a lot of hesitation in committing to a savings plan. But, the moment you do, your financial situation will become easier and able to navigate. You will begin to feel more at ease.
Aquarius
Stop taking life so seriously! It's okay to commit to your obligations, but you don't have to let it run your life. You can have your cake and eat it, too. Embrace and indulge your inner child. Reconnect with the things that brought you pleasure in your youth this week.
Pisces
Be clear with yourself about what exactly you have time and space for at the moment, as you're busier than ever lately. If you must make a decision, you'll likely go for the easier option. Be aware of feelings of guilt for doing so, because you're human and are caring.