Your HelloGiggles horoscope January 5th to January 11th: Big things are coming your way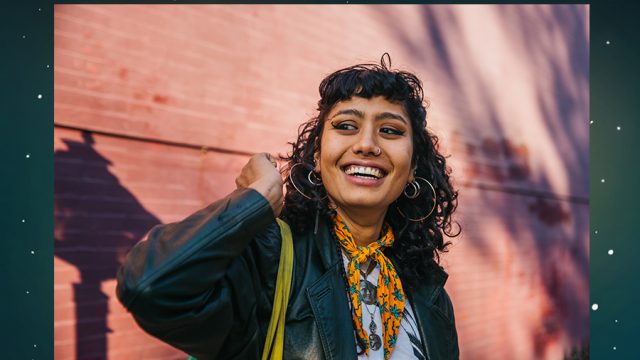 We start 2020 with one of the most fundamental weeks of the year. This week, we will witness two major aspects in the cosmos: the mega conjunction of Pluto and Saturn, as well as Uranus turning direct on January 10th/11th.
This week we can expect the world to tremble on a political and international level with major consequences and turmoil. On a personal level, you'll realize sudden insights and want to move forward to free yourself from whatever is holding you back.
Overall, there's a lot of movement happening for us this early in 2020. Let's review this week's horoscope. Don't forget to check your rising sign, too. 
 ARIES
Make a wish, Aries! All your dreams are available to you. During this time, you can make your dreams come true, cultivate faith, and have an abundance mindset. Soon you'll find that you can do more than what you give yourself credit for. While business is on your mind, so are relationships, so assess what you want to commit to it for this week. 
 TAURUS
This week is about cause and consequences for you, Taurus. You're laying down the law and making strong decisions. While you can surely rely on your no-nonsense attitude to make the right calls, it's a make-or-break kind of week, which means you'll want to focus on being fair and grounded when you make decisions. However, be cautious because there is a possibility of being so sure of your rightness that you forget to listen to others or take into consideration all points of view. 
 GEMINI
This week is very important for you because strong emotions will come up for you, Gemini. While some things are coming to a definite end, this does not mean you have to dread or be afraid of this time, especially if you have had strong difficulties in the past. Whether it's mental or physical, this mounting crisis is coming to its end. 
 CANCER
Love is in the air for you, Cancer. This week is all about relationships, partnerships, collaborations, and affairs of the heart. You could receive some offers of love, letters, or apologies, or you could be the one taking strong action in order to create movement and momentum in your relationships. Either way, this week is promising, so keep your eyes open for how to give and receive more love this week.
 LEO
You're at a crossroad this week, Leo. Most of your attention and focus will be on matters of work, health, and how to achieve a better balance and alignment for both. Even though you could be very tempted to choose between option A or B, you may not want to choose one over the other. Find alignment and serenity instead, and if this means you have to stay put a little longer, then so be it! 
 VIRGO
This is a fabulous week for you, Virgo. You're seeking to establish yourself in a way that promotes long-term happiness and fulfillment. You're considering how to build stronger foundations in your family, yourself, and your long-term goals, and it will pay off. This week is one of hard work and dedication, so don't lose sight of your long-term dreams.
 LIBRA
Stability is present for you this week, Libra. Whether it's about your career, your family, your future goals, or your housing situation, new opportunities might knock on your door. There is a possibility of signing new contracts or receiving important offers or news. Regardless of what comes your way, you're working really hard at building foundations for yourself, emotional and material, and this work of laying down foundations is going to allow you to thrive in this new year.
 SCORPIO
There is a bit of grieving going on for you this week. Maybe you've received sad news, or maybe you're experiencing mental tension that is causing you to miss out on the positive things in your life and focus on things that make you sad instead. Do note that this week is particularly intense for everyone, and if you're experiencing strong mental anguish, this too shall pass very soon.  
 SAGITTARIUS
You're making money moves this week, which means it's a good week to improve your financial situation. You're really focused on providing yourself with a feeling of safety, security, and stability on a psychological, emotional, and material level. You're creating a safe space for you to thrive, and you're focusing on combing self-care with hard work.
 CAPRICORN
Bear with me, Capricorn. Because of all the heavy lifting going on in your zodiac sign this week, you could be experiencing a bit of inner turmoil. If your life feels a little chaotic right now, you're likely seeing externally what's going on for you internally. You're at a time of inner transformation, and before you reach butterfly status, a lot of skin breaking and shedding has to occur. Soon you'll see the beautiful results.
 AQUARIUS
This week could be very confusing for you. It's important to rely on your emotions, intuition, dreams, and feelings, even though you gravitate towards things like intellectual clarity and reasoning. This week, your mind won't serve you much. You're asked to leave the mental plane to plunge into a more meditative and dreamy state. For example, it's an amazing time to pursue therapy or spend time alone.
 PISCES
This week is all about your element, Pisces. Even though you're not exactly sure where you're heading, everything is lining up perfectly for you. All you need to know is that everything is being divinely guided and aligning exactly as it's supposed to. After January 11th, you'll feel like magic is operating on a whole new level, so eventually, what's supposed to be revealed will be. 
For more astrology from me, check out my weekly forecasts.