Your HelloGiggles horoscope, September 9th to 15th: Time to get organized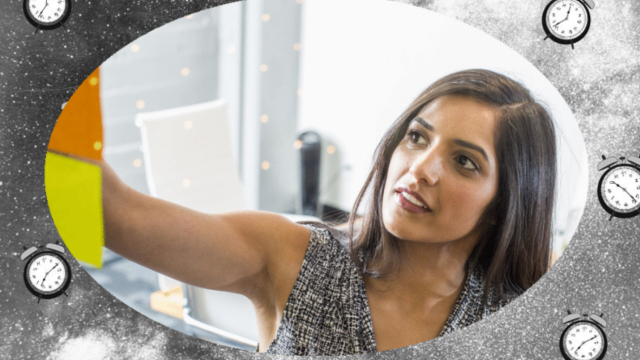 If you didn't get the memo already, it's official: September is the month of getting our stuff together. As we close out a number of retrogrades, we're able to focus on what really matters as well as organize our workspaces, our minds, and our lives. With a New Moon in Virgo on the 9th, we can use the Virgin's prime analytical skills to better understand what course of action to take next.
But hold up. Just when you're feeling super clear and resolute on your #girlboss goals, we've got Venus moving into Scorpio on the 9th, too, and that means our feelings are about to get intense AF. We'll be craving love and intimacy on a whole other deep-but-delicious level. You're swapping chitchat for soulful connections. Sex is transformative and transcendental right now, and we're "playing for keeps," as some might say. No wonder the green-eyed monster is chasing everyone until Halloween. And we thought we left the drama behind.
VIRGO
With the New Moon in your sign, Virgo, you're in your element. You're sharpening pencils, reorganizing your desk, your five-year plan is up to date—you're basically in it to win it. But remember: team work helps with progress, too.
LIBRA
You might be feeling a little lost and alone, Libra. You've made some tough but necessary changes in your life recently, and you're on unsteady ground. During these times it's important to focus on the things we have rather than on the things we don't.
SCORPIO
With Venus in your sign, Scorpio, you've got love on the brain. If single, this is the perfect time to initiate a conversation with that cute barista. Attached? Plan a sexy night that will take your intimacy to new heights. No matter what your status, embrace your wild side.
SAGITTARIUS
You're raring to tackle the next big adventure, Sag, but you've got to work out the little details first. Don't see them as intrusions but as necessary parts of your journey. Working out the kinks will save you boatloads of time and energy moving forward.
CAPRICORN
You're a busy bee, Cappy. Your talent is so in demand right now, you're living on borrowed time. As much as you love to work, it's important to tap back into that lighter part of yourself that you discovered over the summer. Your light will open you up in more ways than you know.
AQUARIUS
Mars enters your sign this week, Aquarius, so your big ideas are going to get even bigger. You're thinking so far outside the box, there is no box. Organizing and outsourcing your ideas will keep them real and attainable.
PISCES
Relationships are important to you right now, Pisces. You're keen to lend your support wherever it's needed, and you don't mind putting others' needs before your own. Your heart is huge, but don't let it become a door mat. Boundaries help you love better.
ARIES
You have conflicting emotions about a certain issue or relationship, Aries. While you'd prefer to charge ahead, you're aware enough to know this might not be the best plan of action. Make a pros and cons list, sort out your feelings, and then proceed.
TAURUS
You're having trouble adjusting to a new life situation, Taurus. Maybe it's a new relationship status or a new way of being. Whatever it is, you're being asked to grow right now, and growth means being uncomfortable. Breathe through it, knowing everything is already okay.
GEMINI
It's time to focus on that one thing that means the most to you, Gemini. You've been toying with other issues and ideas, but now is the time to make a choice. Be sure it's the one that makes your heart sing. You're the only one who's standing in your way.
CANCER
How you love, and who you love, is being tested right now, Cancer. Your relationship to love, whether single or attached, is undergoing major renovations. Basically, it's time to level up. No more settling. Tell your truth and dare to be vulnerable.
LEO
You're feeling a little trapped right now, Leo. You're being confined by rules, tests, and/or someone else's agenda, and it's not sitting well with you. Sit tight. These things are happening in order to expose a different side of you: resourceful, calm, patient. You got this.
This is an interesting time, bbs. Since we finally have the energy and clarity to make real on our dreams, we'll also experience some major relationship shifts that may rock our world. The key is to balance the head with the heart, and not choose one over the other.