Your HelloGiggles horoscope, September 2nd to 8th: We're finally coming into our own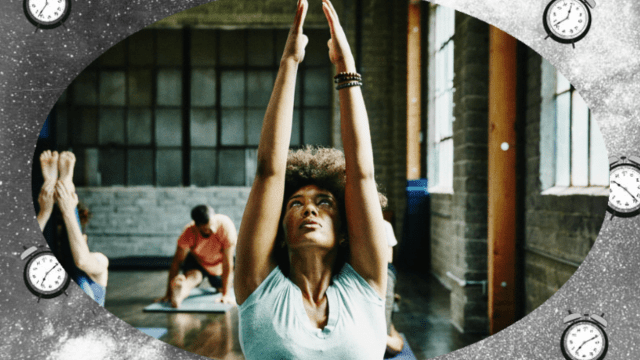 We might have felt like we broke apart this summer, but things are finally coming back together. With Mercury entering Virgo on September 5th and Saturn going direct in Capricorn on the 6th, we'll feel a dynamic energy this week that will get us moving forward with projects and our lives in ways we haven't felt for a long time. If your life feels like it's shifting in a whole new direction, that's because it is—and this is a good thing.
With all the new shifting in the Universe, we're finally coming into our own. This glorious vibe brings with it a sense of stability that's been vacant from our lives for the last few months, and thanks to the New Moon on the 9th, there will be a beautiful feeling of possibility that's rooted in realism, meaning we're not only going to be excited by our dreams, but we'll finally feel like they are within reach. As long as we plan, organize, and take solid action, of course—the key ingredients that Virgo season is (thankfully) instilling in us.
Here's what else the stars have in store for your weekly horoscope.
VIRGO
You're finally getting clear on what you truly want, Virgo. This is an exciting time as you begin to strategize and put into action your long-held goals. Don't be scared to lean on friends for support when things begin to get overwhelming. Talk it out.
LIBRA
If you've felt like your home life has been on unsteady ground recently, Libra, you're about to find some relief. It might come by way of a financial gift—or you finally nailing your budgeting skills—as well as you realizing that you are all you need. You can stand on your two feet, and that is priceless.
SCORPIO
Although you might feel frustrated with a loved one right now, Scorpio, rest assured that this situation is in the healing process. Sometimes healing doesn't look like what you pictured, but it often shows up exactly as we need it. Don't resist. Allow.
SAGITTARIUS
Your career is going to new heights this week, Sag. You're riding a wave of powerful #girlboss energy, which means you'll want to take advantage of every opportunity, including networking events, presentations, or anything that will lead you to closer to crushing your goals. Say yes, and trust that this is your time.
CAPRICORN
You're feeling more like yourself than you have in a long time, Capricorn. The summer has taught you some life-changing lessons, including getting back to your soul's purpose and helping you realize just how powerful you are. Take what you've learned and implement those lessons in how you spend your time moving forward.
AQUARIUS
Your confidence level is finally coming back, Aquarius, and you're feeling on top of the world. This is a great time to start that creative project you've been dreaming about or taking that yoga teaching course you've always thought about. Heed whatever is calling to you.
PISCES
You're in the mood to detoxify your life, Pisces. Maybe that means cleaning up your diet, reorganizing your bedroom, or taking leave of flaky friends—or all of the above. Commit to whatever will ultimately energize you and lead towards a more peaceful and fulfilling existence.
ARIES
You're making powerful connections this week, Aries. That might mean meeting a potential investor for your brilliant startup idea, or even a romantic prospect who could help you believe in love again. No matter what, stay open and let your awesome energy shine through.
TAURUS
It's been a rough summer, Taurus, and now you're in the mood for some play. Follow your instincts and pursue activities that both light you up and ground you. You need fun in your life, but you also need stability. Yoga is a good example of this. Don't be surprised if you find a love interest downward dogging beside you.
GEMINI
You're all about your home life, Gemini. You could be looking for a new abode that more accurately reflects your current reality, or maybe you're in the mood to redecorate. Establishing a foundation is vital for you right now, so do whatever you need to do in order to feel "at home."
CANCER
Love is in the air, Cancer. If single, you could end up meeting a special someone through a mutual friend who will really rock your world. Attached? Your relationship could reach new levels of depth and intimacy. Your biggest lesson this week? Be and give the love you want to receive.
LEO
Things are turning around for you, Leo. What felt hopeless will now shimmer with newfound possibility. Opportunities will come out of the blue, helping you to believe in yourself again. It's time for the Lioness to return to her throne. Find your roar again; your story deserves to be told.
The stars are about to provide some excitement that's been absent from our world for a while, bbs. If we stay steady with our goals, take firm and focused action, and believe we are worthy of all that we seek, then September could be the month we've been wishing for all summer long.