Your HelloGiggles horoscope, October 28th to November 3rd: There's magic in the air, bbs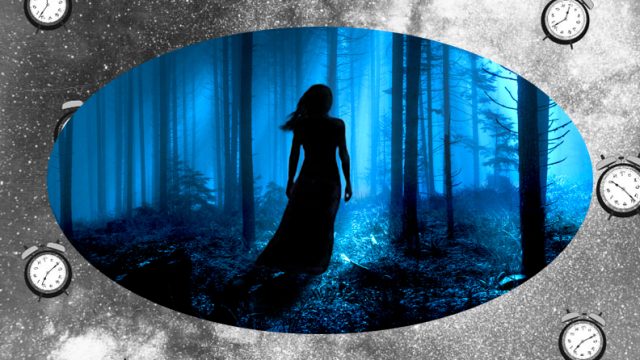 With Halloween happening this week, it makes sense that there would be a little mystery and magic in the air. While Venus is still retrograde, it moves from intense Scorpio into harmonious Libra on the 31st. As a result, you might find yourself skating over deeper issues in relationships just to keep the peace. But it's also best to hold back on making rash decisions, including romantic commitments or breakups.
We'll be asked to find the silver lining in any fierce situations that arise, some of which could be painful. It's a good time to remember the mantra, "You gotta feel it to heal it." Because when we're able to make our way through the pain, we can embrace and accept our #blessings. (Meaning, yes, there are blessings on the way!) In fact, don't be surprised if, in spite of all the ups and downs of the week, you find a little love in your life. With Mercury moving into Sagittarius on the 31st, though, you'll also want to bite your tongue on certain issues to avoid blowups and resentment.
Here's what else the stars have in store for you in your weekly horoscope.
SCORPIO
You're feeling a little more defiant than usual, Scorpio. While it's easy to lose your cool—especially when it comes to matters of the heart—you should recoil your stinger and try to see a certain situation from another perspective.
SAGITTARIUS
Mercury is in your sign this week, Sag, which means you'll be quicker to speak your mind or preach your opinions and views than usual. While you might want to zip your lips when it comes to a loved one figuring out their mess, don't be afraid to speak your truth to them.
CAPRICORN
You have an urge to withdraw from the world right now, Capricorn, but there's a bright spot in your life—maybe a friend? a new crush? a project?—that's urging you to come out and step into your light. It's time to shine, Cappy.
AQUARIUS
While you're quick to vanish into thin air, Aquarius, especially when the going gets tough, now is the time to stay put. It'll be challenging. It'll suck. But the lessons you learn from it, as well as the connections you build, will be worth it.
PISCES
You're feeling a bit more headstrong than usual, Pisces. This feels different for you. Good different. While others might try to intimidate you at this time, particularly because of your bodacious vibes, dig deep into your heels and speak your truth.
ARIES
Things might not be going your way with a certain situation or person, Aries. While your first instinct is to use force to make it what you want it to be, it would bode well for you to try to use diplomacy and tact, or sit this one out.
TAURUS
You're feeling a little lonelier than usual, Taurus. Don't be afraid to rely on your support system this week. Let them know you crave connection and a shoulder to lean on. This is also a good time to accept that date from the cute new stranger in your life.
GEMINI
It's easy for you to get lost in the little details of life right now, Gemini. While you tend to think through everything, the stars encourage you to feel your way this week instead. Listen to your heart. Let it take over from your head and see where it takes you.
CANCER
You're ready to come out of your shell, Cancer. You're feeling more vibrant and sociable than ever, and you're in the mood to mingle. Take advantage of the opportunities around you, but just don't get too ahead of yourself with a new crush. We're still in retrograde season, after all.
LEO
You're caught up in the past, Leo. Whatever is drawing you back to memory lane—whether a painful memory or a recent appearance from an ex—don't be afraid to tap into that and go deep. It's there where you'll receive the much-needed clarity and healing you need.
VIRGO
Something in your personal life has triggered you to question some things about yourself, Virgo. Now is a good time to reach out to your support system. Remember, there is no shame in asking for help. And if you need to get something off your chest, now is the time to do it.
LIBRA
While it's easy to distract yourself with the superficial at this time, Libra, the stars are asking you to dig deeper. Instead of mending a broken heart with shopping, take the time to journal. Instead of placating a loved one, speak your mind. Don't be afraid to be you.
While this week will certainly play with our energy levels, bbs, it's also a great time to check in with ourselves and see how we can bring more truth and heart to our lives. Always honor where you're at.