Your HelloGiggles horoscope, November 25th to December 1st: It's the perfect post-Thanksgiving week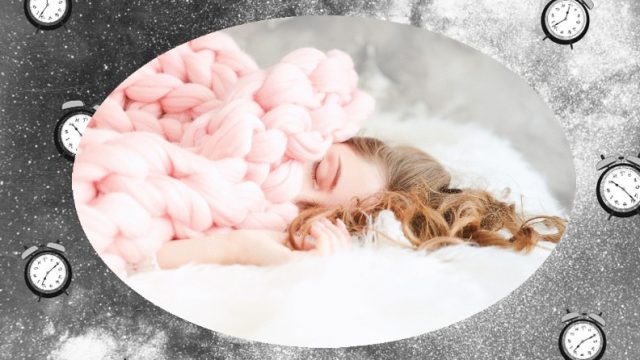 This week will be fairly easy-breezy, thank goodness. We can breathe in the expansive and optimistic air of Sagittarius season, and enjoy the dreaminess that Neptune going direct has evoked in our lives. It's probably the perfect post-Thanksgiving week as we get back to our daily grind, not to mention deal with the demands of the holiday season. However, not everything's 100% peachy in the cosmos. Let's not forget we're still in the midst of Mercury Retrograde, and this week the little planet enters Scorpio on December 1st. Ouch.
Scorpios, the serious and salty stingers that they are, don't mess around. As a result, we may perceive and pick up on a whole lot in the energy field, which may cause us to impulsively speak out about something without knowing all the facts. You might find yourself thinking negative and suspicious thoughts instead of giving people the benefit of the doubt. Beware of knee-jerk reactions and old fears cropping up. Instead, try to do some self-reflection and self-soothing.
Here's what else the stars have in store for you in your weekly horoscope.
SAGITTARIUS
You're feeling a huge shift in your life in so many ways, Sag. It's important to understand that you are able to make anything possible right now. Really. So make sure you're focusing on what's truly moving you towards the highest good. Think long-term gains and get ready for your blessing.
CAPRICORN
Don't worry, Capricorn, all is well. You might be in the midst of an upset or disappointment, but the stars want you to know that life's rejections are truly the Universe's blessings. Try to see that everything is working out for you right now, even if it doesn't seem like it. Trust.
AQUARIUS
You're surrounded by an awesome support system, Aquarius. This is important to keep in mind when life becomes overwhelming or even overbearing at times. Don't be afraid to ask for help. Your tribe wants to help you thrive, so lean on them.
PISCES
It's time for you to make some moves, Pisces. While you might have hesitated or doubted whether you should move forward with this new transition—whether it's a relationship, project, or literal move—the cosmos want you to have faith in yourself. You can do this.
ARIES
You're headed for a major revelation, Aries. You've always known you're a powerful manifester, but lately, something's been off about a certain project or situation. Now the stars are lining up for you so that you're able to finally hit that reset button. You got this.
TAURUS
You're ready to just hunker down for the holidays, Taurus. You're at a place of stability and comfort, which is where you like to be. Enjoy this for now because the stars don't want you resting for long. There's a spark within that needs to be lit. Don't underestimate yourself.
GEMINI
You're feeling feels, Gemini, which feels a bit scary for you. You typically like to remain in control of your emotions, but a certain situation or relationship requires you to empathize and sort it out with feelings rather than solutions and intellectualism. Feel what you need to. It's the only way through.
CANCER
It's time to revisit something you left behind, Cancer. Maybe it's a project, a job opportunity, or relationship. Perhaps the timing was off then, but maybe it's the right time now to pursue it. Or maybe you need to return to it in order to finally let it go. Whichever you choose will push you forward.
LEO
You're waiting to see if something is worth it, Leo. You like to be sure that whatever you're doing is worthy of your time and talent; you don't want to waste your electric energy on just anything or anyone. But sometimes you gotta take a chance and find out by doing it. So do it.
VIRGO
You're finally seeing your value and worth, Virgo. Meaning you now know that you deserve to reach for the stars. Like, really reach. You've always known you're talented and intelligent, but now you understand you're worthy of greatness. Don't forget this feeling.
LIBRA
You're doing you, Libra. While it might feel odd to be so focused on yourself and not really caring about what others think, this is the most liberating thing you can do for yourself. Continue to break free from old connections and habits, and keep moving ahead.
SCORPIO
You need to act on the images you have in your head, Scorpio. You have big goals, but sometimes you lack the wherewithal and the confidence that you can make those dreams into your reality. The only thing stopping you is you. Get out of your own way.
Basically, bbs, if we can take life day by day and continue to check in with our feelings about where we are and where we want to be, this could be a turning point for us. Keep yourself in check, and let the Universe take care of the rest.