Your HelloGiggles horoscope, May 13th to May 19th: Shake it off? Shake it up? What should we be shaking?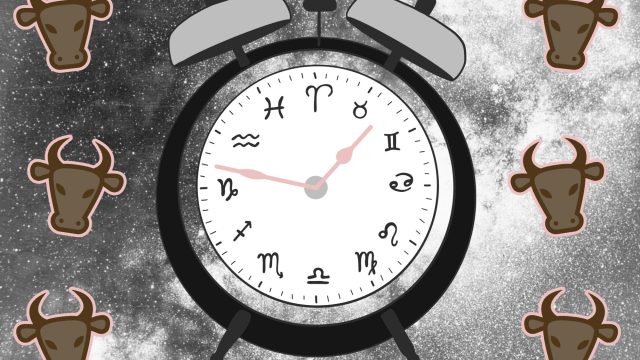 Ooh boy. Things are movin' and shakin' in the ol' universe this week. On May 15th, for the first time in 84 years, Uranus enters into Taurus and will be there until 2025. If that isn't enough of a cosmic shakeup for you, there's also a new moon in Taurus on the same day. Good thing we break down what this all means for your zodiac sign in your weekly horoscope.
Generally speaking, when Uranus moves into Taurus, we're going to see some shifts in our world when it comes to food, money, and authority. Factor in the new moon in Taurus — a time to set intentions that will be influenced by the Bull's need for stability, security, and all forms of pleasure — and your life is about to get a major shake-up this week. Here's how it will influence your zodiac sign.
TAURUS
This is your time, Taurus. New moons are always a time for new beginnings, but when it's in your sign on the day Uranus moves in? Well, whoa: some wonderful things are finally coming together for you. Mercury entering your sign on May 13th will help you express your needs and wants, so really, the sky's the limit.
GEMINI
Get your dream journal out, Gemini. Uranus meeting Taurus this week means you'll be having erratic dreams, which probably explains why your energy is a bit more cray than usual. Keeping a journal will help you decipher what your subconscious is telling you. Meanwhile, stay grounded with yoga and meditation.
CANCER
You're about to stand up for what you believe in, Cancer. Uranus entering Taurus is nudging you to unleash your inner social activist. Is there a cause that you're passionate about? Now's the time to help do something about it. Whether it's blogging about your passion project or volunteering, let your voice be heard and your concerns be known.
LEO
The new moon and Uranus entering Taurus is causing your creative juices to flow, Leo. You feel inspired to pursue your dream now like never before. The genius energy of Uranus will move you to think outside of the box and push you out of your comfort zone. These are all good things.
VIRGO
You've got an itch to travel and explore, Virgo. Thanks to the Uranus shift into Taurus and the Taurus New Moon, you're totally up for something new. This might mean a literal trip or it might inspire you to change up your routine. Whether it's looking for a new job or new apartment, you're ready to begin a new chapter.
LIBRA
The new moon and Uranus shakeup will cause you to do some self-reflection, Libra. But instead of going deep with it, you're all about seeking the light. From your friendships to your hobbies to your attitude, you'll want to lighten up your life. Seek out the joy and you will get what you desire.
SCORPIO
You're all about relationships right now, Scorpio. Whether you're single or coupled up, you're evaluating what you want and what you don't. You might even want to take a risk and go after a potential love interest who is totally different from you. And remember: your relationship with yourself definitely counts too.
SAGITTARIUS
It's time to get down to business, Sag. This week, you'll be managing and organizing tasks and projects, communicating your needs effectively to your partner and/or boss, and being more fiscally responsible than ever. It might not sound sexy, but self-care isn't always bubble baths and pedis.
CAPRICORN
You're being more playful than usual, Cappy. Your happy-go-lucky mood is probably as surprising to yourself as it is to those who know you best. Embrace it. Yes, work still needs to be done, but this week you'll learn you can accomplish your to-do list with a lighter and more gentle energy.
AQUARIUS
Your ruling planet, Uranus, is shifting into Taurus on the 15th, Aquarius, and you better believe you'll feel its effects. Expect the unexpected this week. From arguments that come from out of nowhere to a change in your living situation to letting go of things/people you no longer need, you are in for boatload of change.
PISCES
You're traveling down the road of self-discovery once again, Pisces. You've been down here before, but this time is different. You're older and wiser. Don't forget to implement the lessons you've learned as you journey further to figure out what it means to live to your fullest potential.
ARIES
It's time to evaluate your money situation, Aries. Maybe you've been splurging a little more than usual or maybe you haven't been treating yourself enough. Whatever it is, it's time to check in with your attitude about $$. How does money make you feel? Remember — money is energy. What does yours say?
We might be in for some changes this week, bbs, but don't forget that as much as change can be scary, it can also be freeing and exciting. Embrace it.