Your Weekly Horoscope, December 27th to January 2nd: A Big Emotional Bang of Energy Will Occur
The full moon will release tensions from the past year.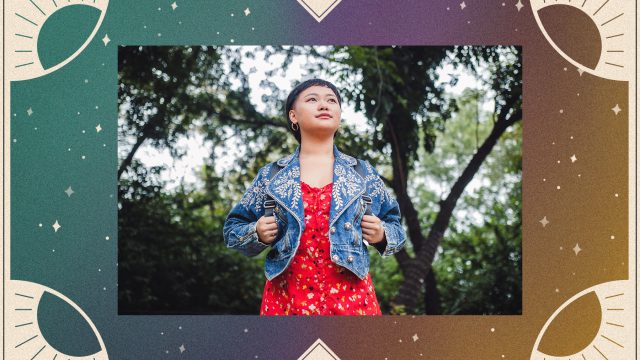 This year ends with a big emotional bang! The weekly horoscope starts with Capricorn sun connecting with Uranus, which is in Taurus, on December 27th, pushing you to embrace your wild side. The cold full moon in Cancer will occur on December 29th, releasing emotions and tensions from the past year.
Venus, which is in Sagittarius, squares off with Neptune, which is in Pisces, on December 30th. Feelings will be heightened and secrets will be revealed then. New Year's Eve brings Venus to the South Node of Destiny, making you want to get cozy and connect with those you love.
Below is your weekly horoscope. Make sure to read your rising sign, too.
Aries
Keeping secrets from your friends can often backfire, especially when it can affect their lives. Prepare yourself to get real and divulge the truth with your squad to ensure that they don't hear it from another source, which can be detrimental to your friendships. The truth always comes to light.
Taurus
Before you take on new work projects, make sure that you have the time to take them on. Be honest with your schedule and ask about the timeframe that was given to ensure you have time to do such projects before agreeing or signing a contract.
Gemini
The idea of love is consuming you right now. The key to having a lasting partnership is being honest about your expectations with them. You'll find that being 100% accountable and not avoiding the truth about how you feel deep down will keep the connection intact and bring you closer. Don't hold back!
Cancer
It's never too late to bring your friends together, especially if they have opposing views to you. It's time to put your beliefs to the side and make up. This will allow you all to move into the new year on a higher vibe and to have a better understanding of each other.
Leo
Setting boundaries with your crush or S.O. will help you both respect each other more. Not only that, but you will also want to spend more time connecting once proper limits are put in place. In order to care for another person, it's essential to understand their feelings.
Virgo
Even when you're on holiday vacation, your career is at the forefront of your mind. Don't spend so much time worrying about your professional status that you forget to take a moment and enjoy yourself. Sleep in, watch a new reality show on Netflix, catch up with friends, and have a good laugh.
Libra
Try taking a step away from partaking in gossip. If you don't, you'll find that people are reinventing stories that you aren't a part of. In order to avoid the messy drama, stay clear of it when it begins. This will help you avoid the rumor mill.
Scorpio
It's never too late to reach out to an old friend from the past with whom you would like to make amends. The only issue is that they may have a lot to say about matters that don't align with your version. Listen with an open heart and mind.
Sagittarius
You're in desperate need of a break from work, but you aren't allowing yourself to decompress during the holidays. Take some time off to unwind and enjoy the seasonal festivities. Your mind, body, and spirit could use a break. Gift yourself a few moments of calm.
Capricorn
Romance is on your mind this week. You're asserting your feelings by engaging in some hardcore flirting with your crush. The caveat is that you're promising more than you can give now or in the future. Be careful with what you share before leading them down a primrose path.
Aquarius
Your financial situation is becoming a major issue. You have to make major decisions and assess your investments. Putting your money matters first will help you to have a stronger sense of your finances going into the new year. You'll be wiser and smarter with your spending.
Pisces
There's been a bit of tension in your friend group, which is why you will need to hit the reset button on your communication with them. Try a new, refreshing approach to connecting with them in a fun and inventive way—perhaps even through an online game or karaoke.