Your HelloGiggles Horoscope, December 15th to 21st: There's a reason why you can't stop thinking about your relationships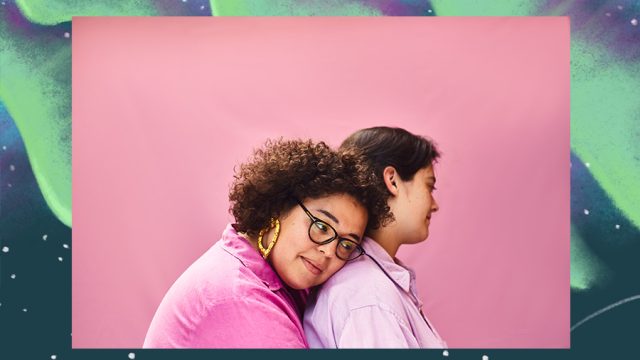 With the full moon in Gemini behind us, this week will be all about communication and movement. We're collectively more versatile, communicative, and direct about what we want and feel. And with Venus about to enter Aquarius, our values are shifting towards more freedom and honesty.
Because of this, quick shifts can happen this week. A gorgeous aspect between Uranus and Jupiter will highlight that we're in the middle of a time where quick changes in beliefs, regulations, and manifestations can occur. Remember to make a wish—it may come true during this time. 
Want to know what this means for your sign? Let's take a look at the weekly horoscope to find out. Pro tip: Take a peek at your rising sign, too. 
 ARIES
This week is all about your mind and perspective. Are you able to shift your point of view? Are you able to see things from someone else's perspective? If you're thriving, achieving, and feeling great, it's because you succeeded at manifesting the right mindset. But if you're struggling, be mindful that you have the power to shift your perspective. It might be hard, but it's within reach!
 TAURUS
You may be feeling a little dreamy this week, Taurus. Your energy is very focused on relationships, and you might find that you have several options to choose from. While you're always after depth and stability when it comes your relationships, you may be feeling this urge a little more intensely this week. Now is a good time to reflect on what you truly want out of your relationships. Luckily, all the options you have might be able to help you with that.
 GEMINI
Since last week, you've been focusing on relationships 100 percent of the time, and now, you may feel be feeling a sense of conflict. If you're in a relationship, now is the time to truly embrace the "we" mindset and be a team player. Because partnerships can be fear-inducing, it's possible that you're experiencing fear and anxiety about your current love affairs. Just make sure you communicate and be honest with yourself before you make any decisions that'll impact your relationship.
 CANCER
This week is all about letting go, decluttering, and purging, Cancer. You're in the mood to change your lifestyle, clean your house, or detox from old habits or toxic relationships. Think of this week as Virgo season and KonMari your life by letting go of everything that doesn't spark joy.
 LEO
You're feeling confident, creative, charismatic, and in your flow this week, Leo. But while your energy is strong, it's important to decenter yourself from your own energy and instead, adopt a "we" mindset if you want to have good relationships with others. As much as you're shining and feeling good, people could feel like you're not being collaborative, so if you want to keep people's cooperation, you need to get down from your high horse and try to connect with them on an equal plane.
 VIRGO
Now is a good time to assess what's the reality of your relationships versus what you hope, dream, and fantasize they could be. Because you'll feel your feelings a lot this week, it's a good time to hang with those people who make you feel safe and who you can share your feelings with. However, there's nothing wrong if you feel like staying home this week. You do you!
 LIBRA
You're feeling extra chatty this week, Libra. Communicate through every means possible, whether it's by reaching out to people, expressing yourself, journaling, or writing. This is also a great time to go for a ride or on a small trip. You're feeling the need to discover, explore, and communicate with others. Expand your mind, read a good book, or accumulate new knowledge.
 SCORPIO
Your relationship could undergo sudden shifts this week because you're wanting to be more authentic, independent, and free. Redefine your relationship priorities and see if you can find compromises that'll allow for your personal freedom to be a priority without having to alienate your closest relationships. Also, you may be focused on your personal and financial goals. Either way, it's a good time to manifest some abundance.
 SAGITTARIUS
You may have been feeling like a hermit, Sagittarius. Maybe you've been spending a lot of time at home and reflecting because things have been feeling stale. But now is the time to regain your energy. Step out into the world, start interacting with others, and share what's going on with you this week. However, because you may feel like you need movement and air, you may also decide to go on a spontaneous trip.
CAPRICORN 
You're living the life, Cap. Now is the time to meet up with friends, go out for activities, and have fun. Although you may feel introverted, you're invited to go out into the world by enjoying and focusing on your friendships. This is the time to cultivate those relationships.
 AQUARIUS
Be careful, Aquarius. You could feel compelled to think things over and over again. While it's entirely possible that you arrived at completely wrong conclusions after spending too much time analyzing situations from a logical, cold perspective, you'll find that it will be easier for you to step out of your monkey mind if you connect with your emotions a little bit more this week. This goes for your professional life as well as focusing a little more on the emotional side of things can help you achieve better results.
 PISCES
You're really focused on your career, goals, and public status, and you're striving to get the results you want out of your career. While you're strong with energy when it comes to some of these things, you could experience some conflicts with others. Remember to stick to your values, no matter how difficult other people can be. Focus your energy on the long-term peace you seek—sometimes, it's just not worth fighting a battle that will cause long-term rifts.
For more astrology from me, check out my weekly forecasts!