We're halfway to the weekend, praise the Lorde
Hey everybody! Hope you're enjoying summer and not melting — I'm looking at you especially, Arizona!
It's Wednesday again, but I've kind of lost track of time since last Friday when Lorde released her new album, Melodrama.
IT IS SO GOOD.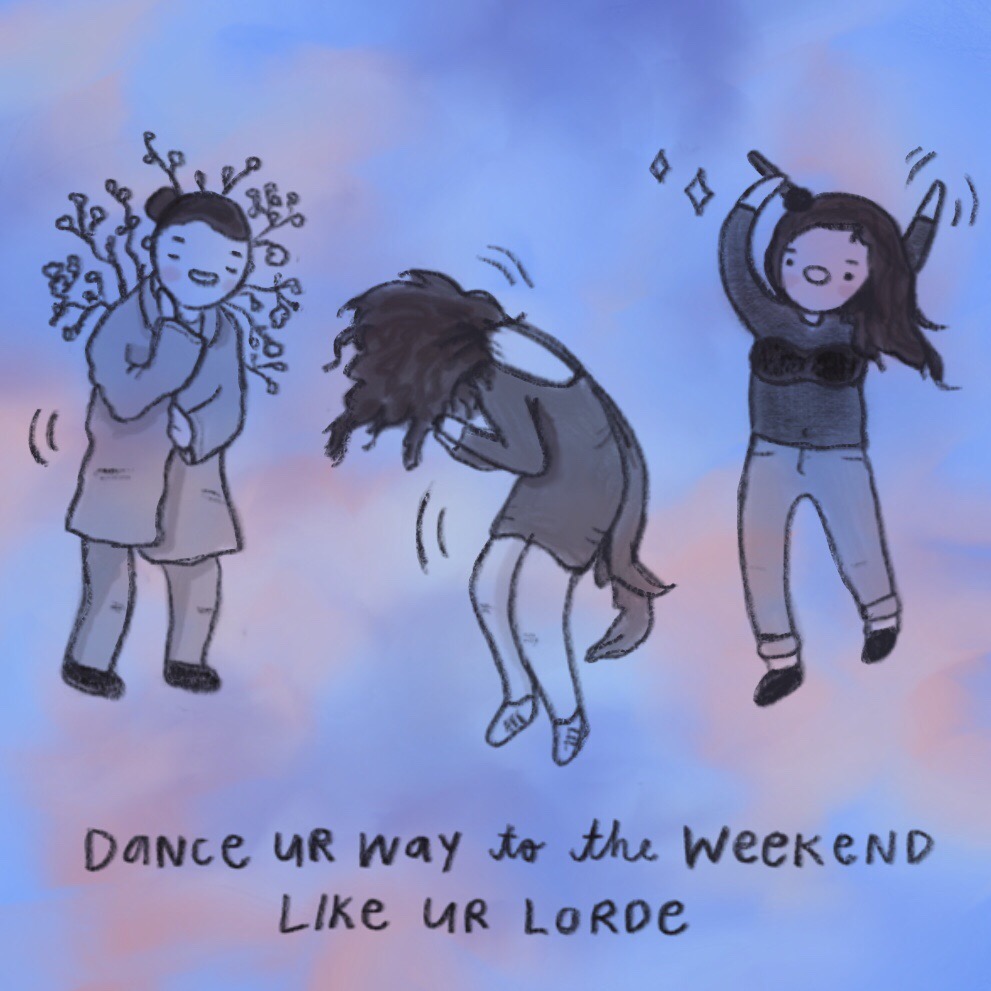 I can't think of anyone quite like Lorde. She's a champion of laying out all her feelings in the most wild, fluorescent soundscapes, and proving that you should never, ever underestimate the talent and heart of young women.
I would literally be lying to you if I told you that I haven't cried in a drive-thru line to "Hard Feelings/Loveless" three times already.
Favorite song? I CAN'T CHOOSE. I already loved her with Pure Heroine, but this album is doubly raw and magical. Whether you're feeling like "Homemade Dynamite" or more like a "Liability," I hope you can shamelessly dance through the emotion just like Ella would.