This California couple gave us an inside look at their weed-themed wedding
The champagne toast has to be among the most universal wedding traditions, almost as common as a bride wearing white. But thanks to loosening restrictions on marijuana in states across the U.S., toasting with a bong hit is fast becoming the new trend.
California newlyweds Serena and Jeff Baleja hosted their own "weed wedding" in September, and for them, nothing could have been more appropriate.
"We smoke together so regularly, it just seemed weird to have a wedding without [weed]," Serena told HelloGiggles in a recent interview. Her husband Jeff added, "It's legal. We want to make sure that we can enjoy our rights."
As cannabis slowly becomes legal in states across the country—recreational weed is currently legal in some form in nine states and Washington, D.C.—more and more couples are including weed in their weddings in the same way that alcohol has traditionally been a part of these celebrations. The trend is becoming so popular, in fact, that cannabis wedding expos are popping up around the country. Interestingly, some couples—including the Balejas—are looking to marijuana not only as a refreshment, but also as inspiration for many big-day details, from the food and drink to the decor.
If you're imagining that the Balejas got married inside some sort of smoke den, erase that mental image—that's not at all what their weed wedding looked like. Serena described her big day as a "vintage Bollywood"-themed event at Frank Sinatra's old house in the Hollywood Hills, and from the pictures, it looks exactly like a traditional wedding: flowers, white dress, scenic backdrops. However, marijuana leaves were used to enhance bouquets and boutonnieres, and the couple's dessert menu was weed-heavy.
Weed consumption happened mostly during the reception: The Balejas had a weed bar, which included a rolling station, a dab station, edibles, and "budtenders" to serve guests. They still offered alcohol at the reception for guests who didn't want to indulge in cannabis, but the weed was definitely the hit of the night.
Serena added, "We've both lost parents to alcohol, so we don't drink as much alcohol as we used to."
As for their parents, only Serena's mom questioned the couple's decision to celebrate with marijuana. "I think my mom was saying something like, 'Are you sure you want to do this? Because you're going to have to look at the pictures forever and you might regret it when you're older.' But I kind of look at it as, I'm definitely always gonna be smoking weed, especially when I'm older," Serena said.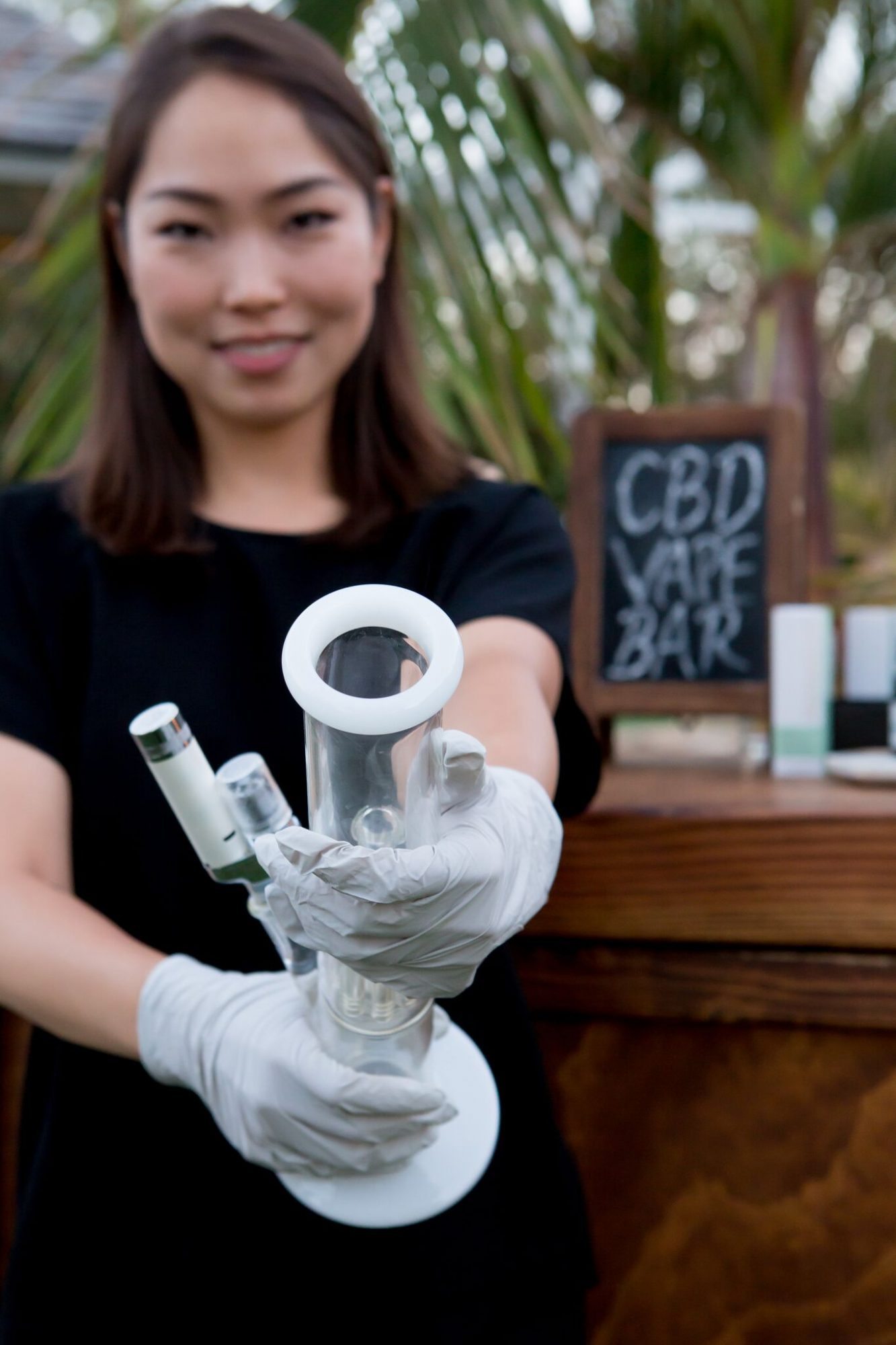 To plan their dream wedding, the Balejas enlisted the help of Jamie McCormick, aka "The Flower Daddy," a wedding planner they met at a weed wedding expo. He helped them source a cannabis wedding cake and a cannabis-infused chocolate fountain; the cannabis-infused gelato that Jeff sells in Los Angeles was also on the night's dessert menu. The night before the wedding, the Balejas and their guests enjoyed a dinner infused with cannabis, too. And, knowing that marijuana can make some users sleepy, the couple and their planner made sure to provide plenty of lounge areas where guests could rest or nap. "I think the worst that happened was someone just fell asleep on one of the hammocks, but that's what they were there for," Serena said.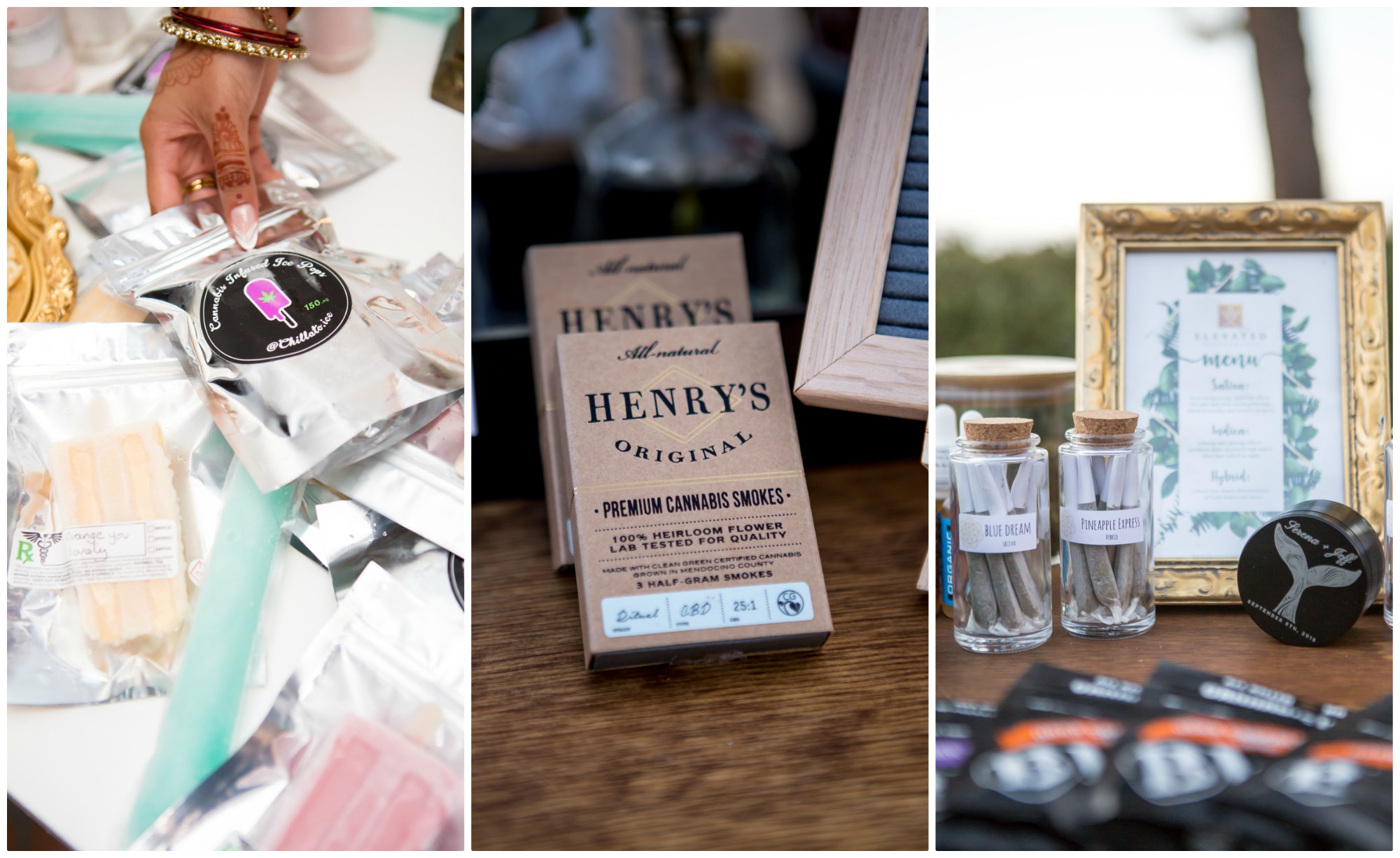 The couple even incorporated marijuana into their vows in a creative way. "After we said our vows and I gave her her first kiss, I had two joints hidden in my jacket and we had our minister spark up our joints together as we finished our vows," Jeff told HG.
Overall, the newlyweds loved the chill vibe of the wedding and said that its low stress level fit their style well. "I'm the only bride I know that had a relaxing time [at the wedding] and wasn't like going crazy or stressing out about random things," Serena said.
As you can imagine, Jeff and Serena passionately believe that marijuana doesn't deserve the stigma it has in certain places. "On a global scale, this prohibition needs to end," Jeff said.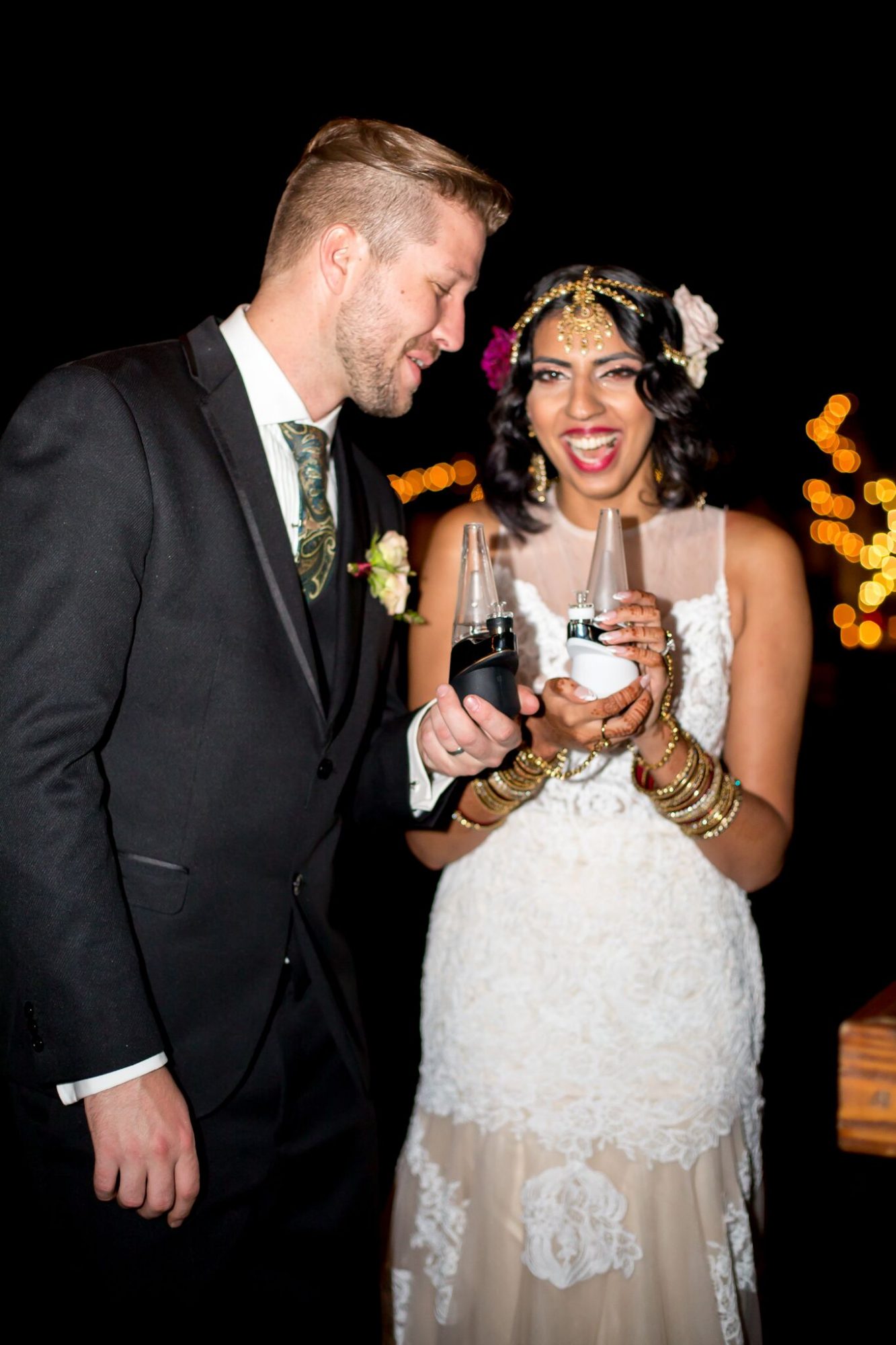 The California duo encourages any couple that smokes together and with friends to incorporate weed into their wedding (if you live in a place where it's legal), and said that nobody should feel shame doing so. "If you smoke weed with your partner, you would love it," Serena said. Who knows, by 2020 everyone's wedding receptions could include budtenders.