Weed coffee pods are a thing — here's when you can buy them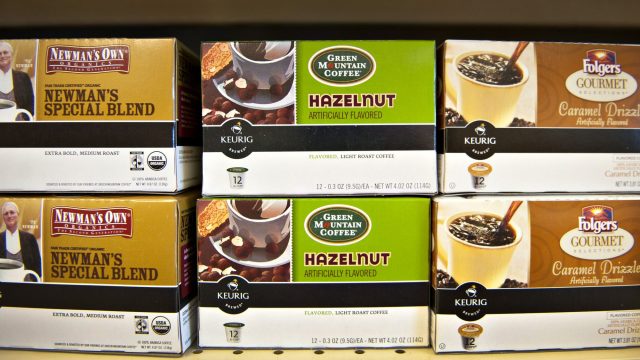 Prepare to kick your caffeine buzz up a notch because a coffee-related blessing just came in the form of these weed coffee pods from BrewBudz. Just like CVS' cold and flu k-cups, Eater reports that these cannabis coffee pods are also Keurig compatible, so it's time to get to brewin', people.
But as always, we have to remind potential pod purchasers that they'll only be available through weed dispensaries in Nevada, Colorado, California, Oregon, Washington and Arizona, because as you know, marijuana legalization advocates are still fighting the good fight, so legal access to bud brew remains limited.
Now that we have that bad news out of the way, let's get to the deets. The pods are a combination of coffee and cannabis flower and there are also regular and decaf options. If the thought of guzzling coffee turns your stomach, BrewBudz didn't forget about ya: There's even a line of hot cocoa and various tea flavors, including black, chamomile and green.
https://www.instagram.com/p/BNSikj9DXca
The BrewBudz cups are gonna cost ya ($7 a pop!), however they are made from recycled coffee beans so we're hesitant to scoff at the price. Besides, all this talk of brewing and buds has put us in an instant zen mood, where we will try our best to remain until BrewBudz products hit shelves in 2017.