You can set up a wedding registry at Domino's, because pizza is waaaay more important than a toaster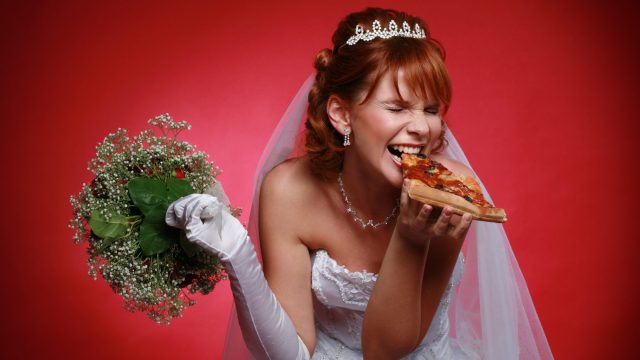 Do you know what's better than registering for a waffle maker you'll use, like, once? Registering for pizza you can eat, like, all the time. That's why Domino's Pizza has now set up a wedding registry. Because, well, duh.
These can vary from catering the bachelor or bachelorette party, to helping the post-honeymoon couple adjust to real life ("BECAUSE WASHING DISHES IS THE WORST.")
According to Domino's, the company decided to launch the registry because they "wanted to give recently engaged couples that are passionate about pizza the chance to register for something they both truly love as much as their partner."
Honestly, we don't know why no one thought of this sooner.
You can set up a pizza registry for your own wedding day here.